Today we are welcoming Heather & Angela from Sports Mom Survival Guide, who are sharing an easy and creative way to make a Rolling Slushie Stand to keep all the neighbors cool & refreshed.
Hi LWSL readers we are Angela and Heather from Sports Mom Survival Guide, where we share "first string" ideas for busy families!! I don't know about you, but my kids are hitting the age where they want to earn money. My oldest is all about setting up lemonade stands on the weekends and while she does tend to get a few neighbors who stop by (mostly just to be nice) she doesn't have too many customers. One day she had the brilliant idea to take her stand down to the neighborhood pool…one thing lead to another and we had our Rolling Slushy Stand.
Because everyone knows a kid can't resist a slushie! 😉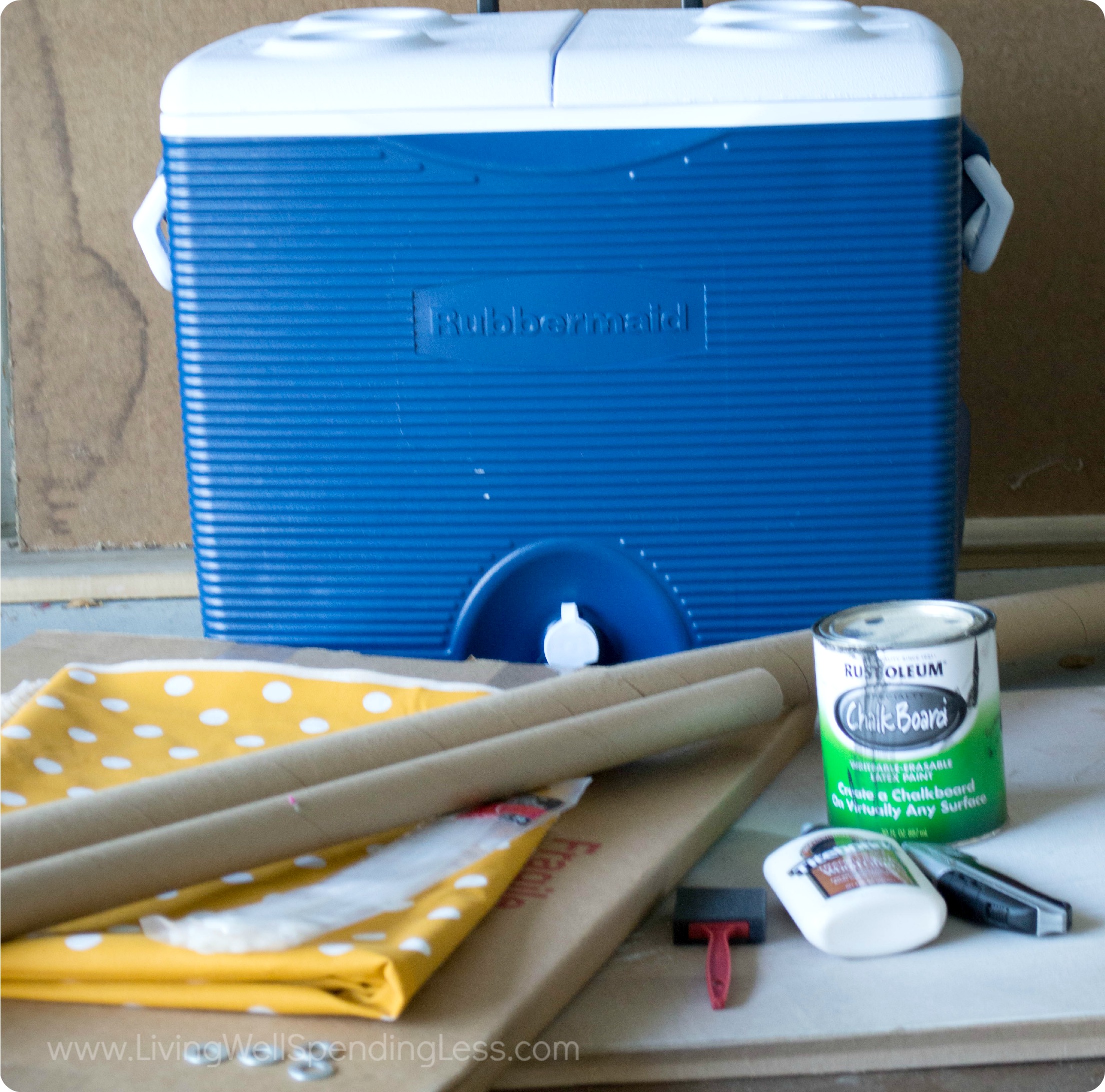 Here is what you need to Make the Rolling Slushy Stand:
a rolling cooler large cardboard boxes paint (we chose chalkboard paint) foam brush zip ties razor knife 2-3 rolls of wrapping paper rolls or fabric bolt rolls (you can get empty fabric bolts rolls from any fabric store) duct tape scrap fabric *metal washers and glue optional Use our simple directions below to make your own Rolling Slushy Stand with your kids! If you want to make a simpler version, simply modify by leaving off the banner.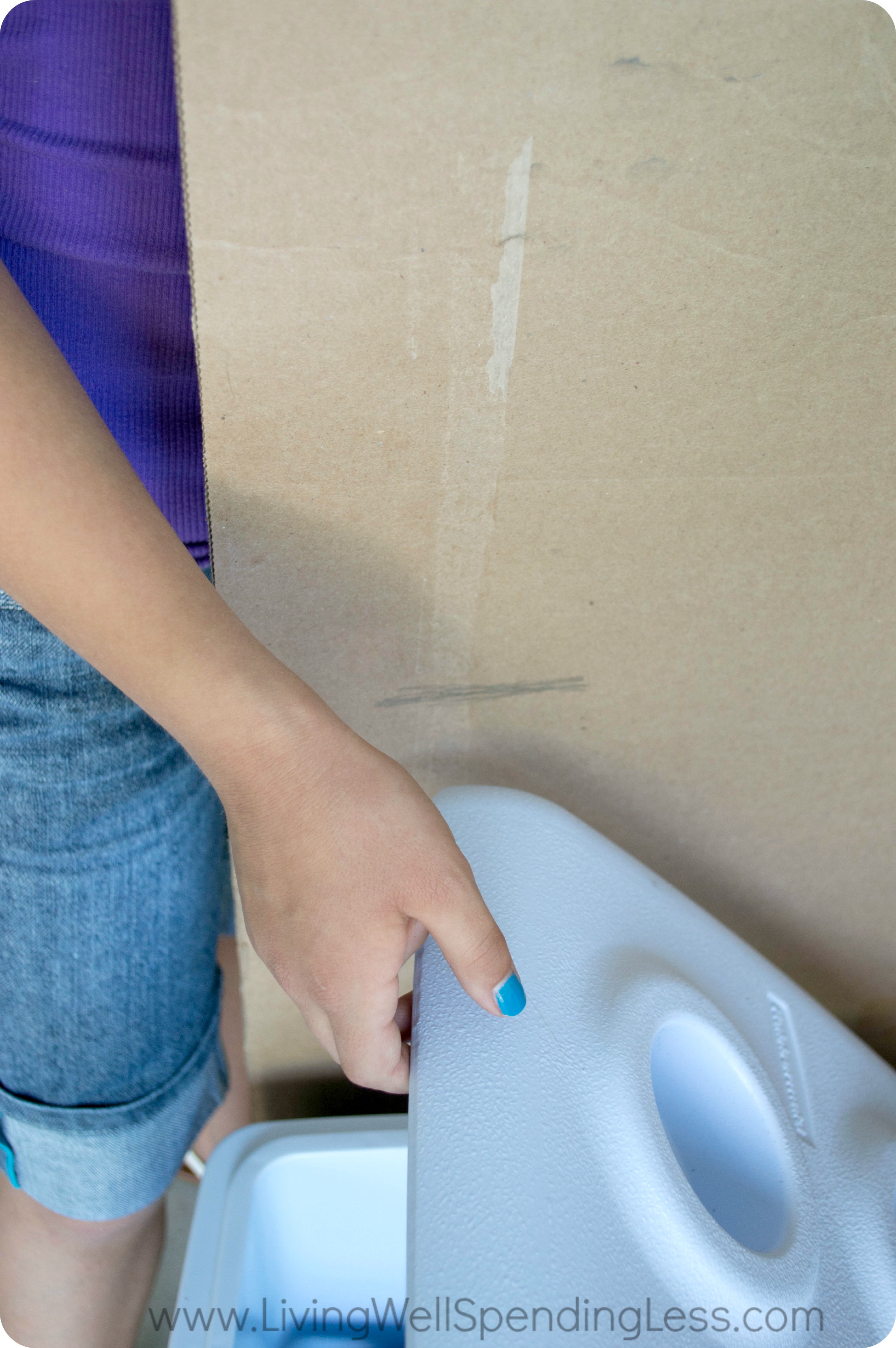 Step 1: Open the cardboard to make it flat and bend it around three sides of the cooler. Then mark the height of the lid in the open position.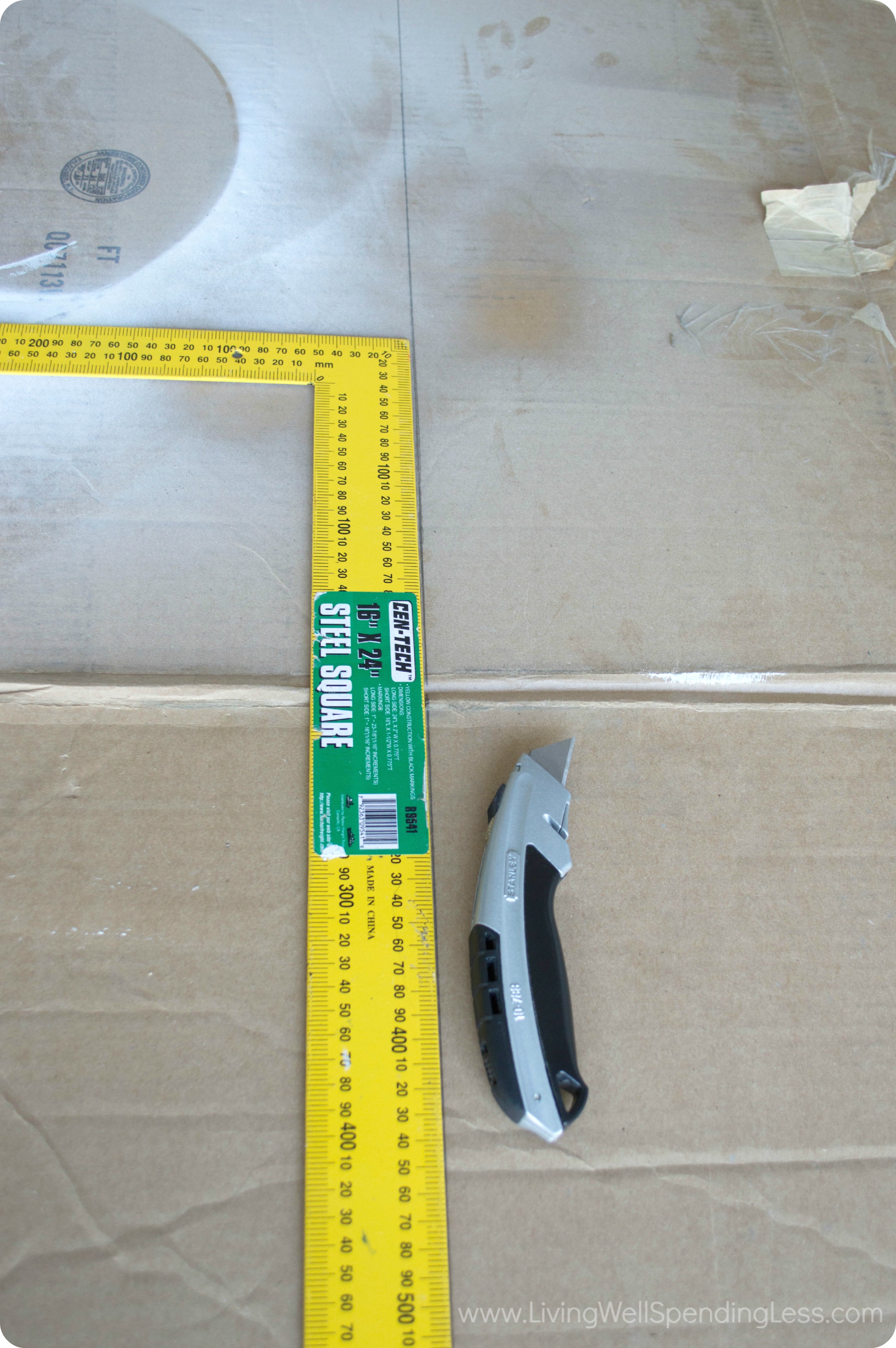 Step 2: Make a straight line off the mark you just made and cut off the excess cardboard using the razor knife.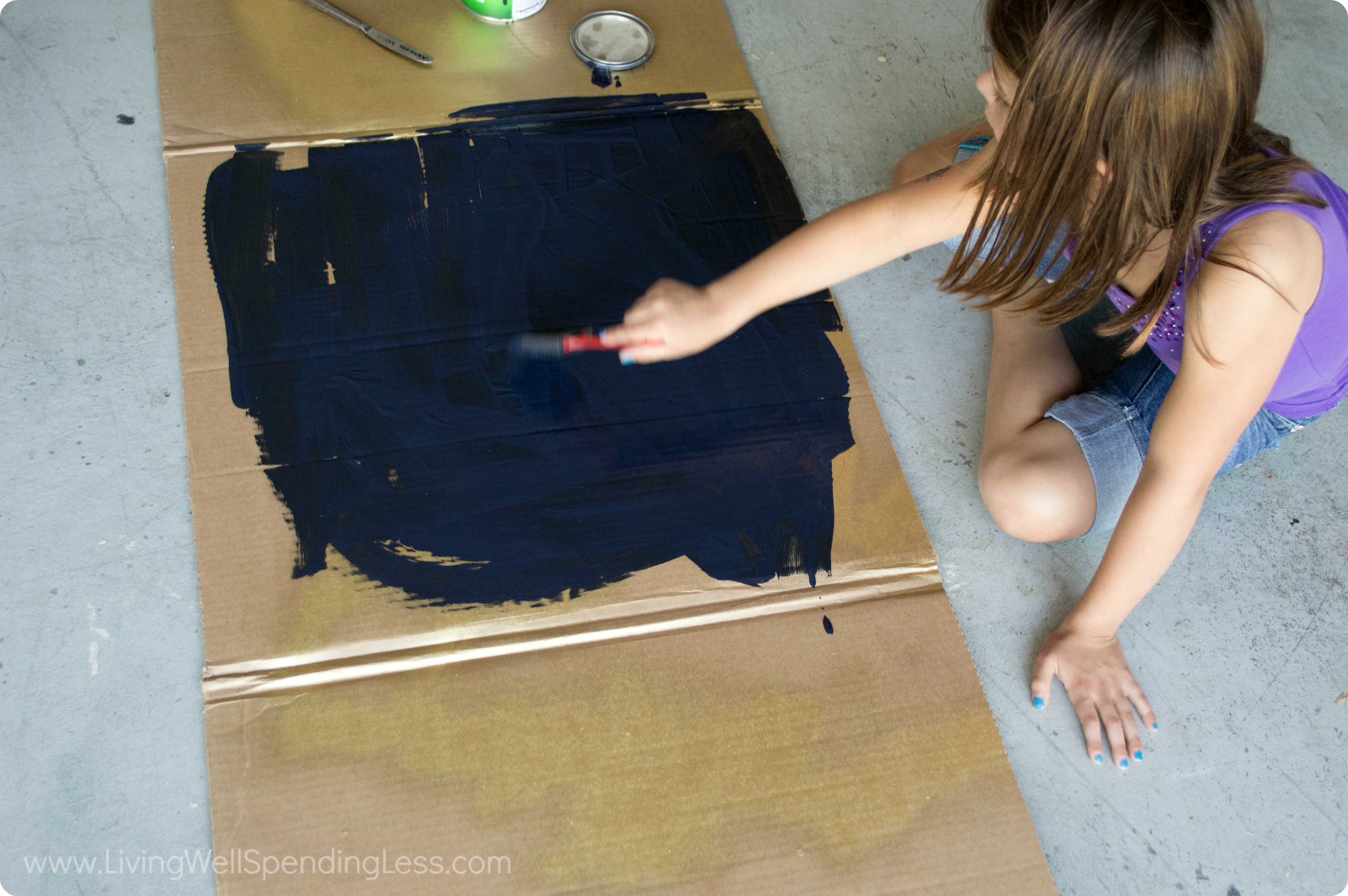 Step 3: Paint the outside of the cardboard surround.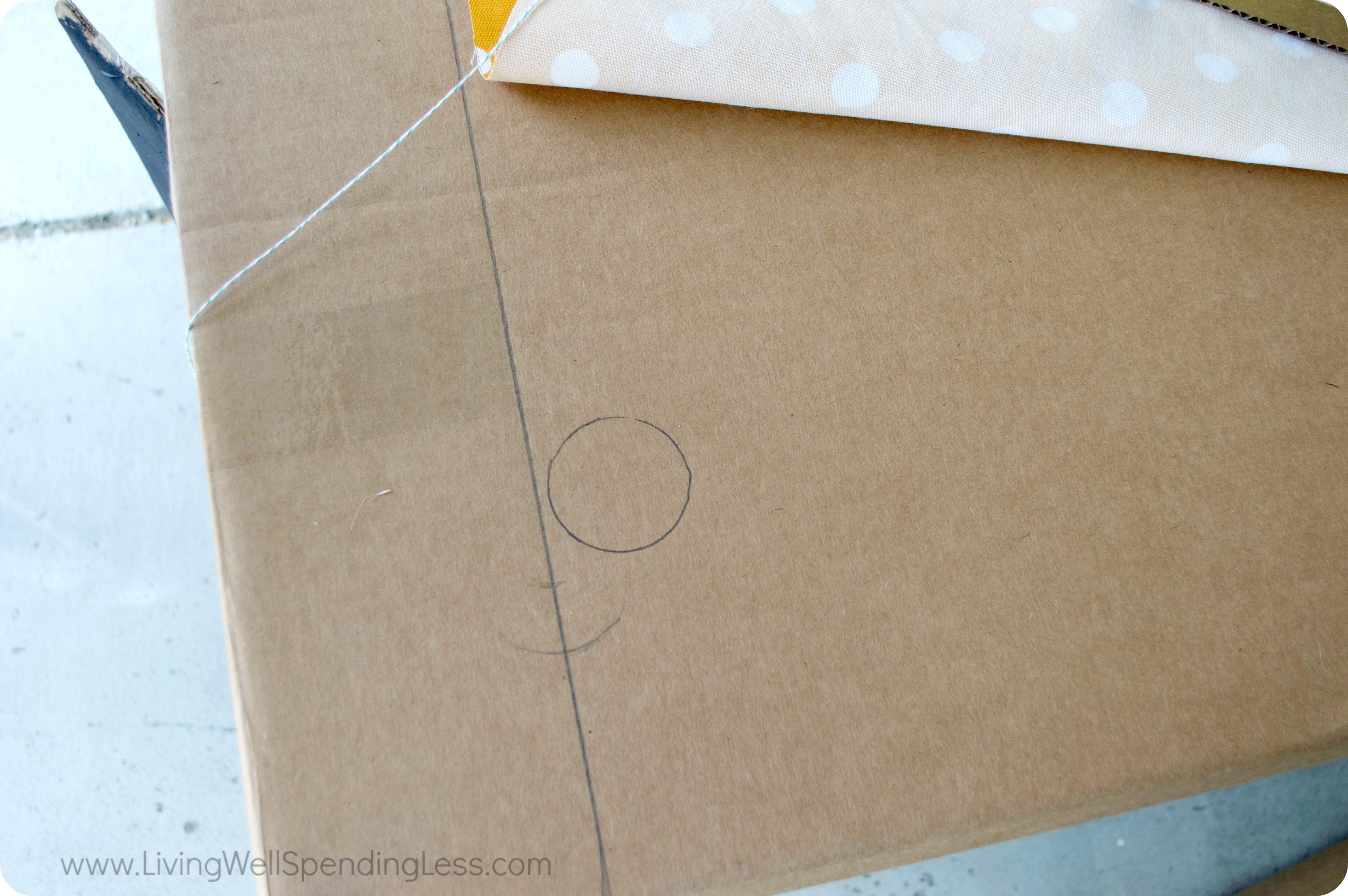 Step 4: For the "counter" we used another large thin, FLATTER box. If you can't find one, you can make one out a larger box. The top needs to be 3 dimensional so it's sturdy. Once you have the counter, use the cardboard tube to trace two circles. Each circle needs to be about 3-4 inches from the side and about 5 inches from the front.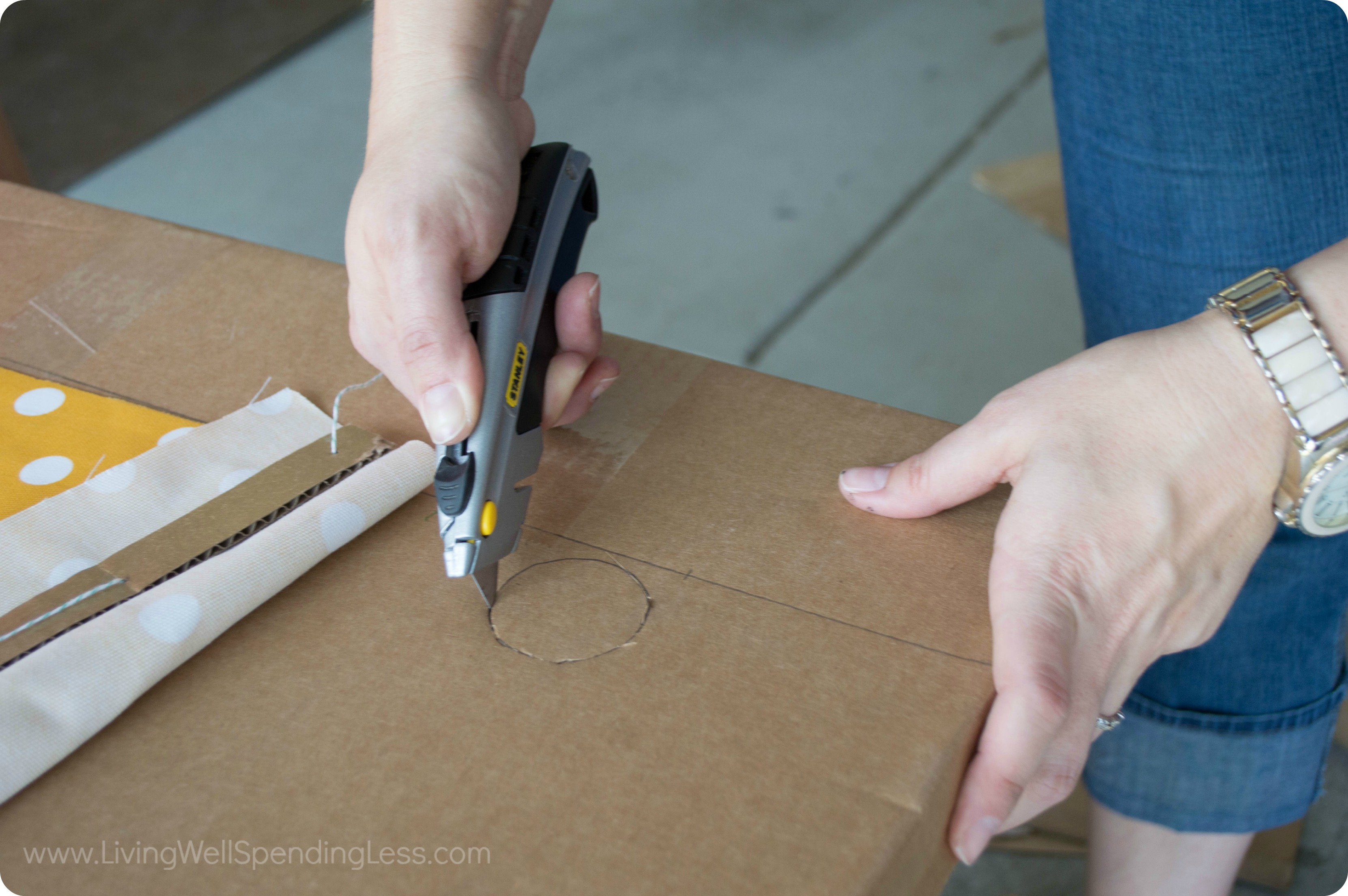 Step 5: Use the razor knife to cut out the circle. Don't cut through to the bottom portion of the box. (Adult job)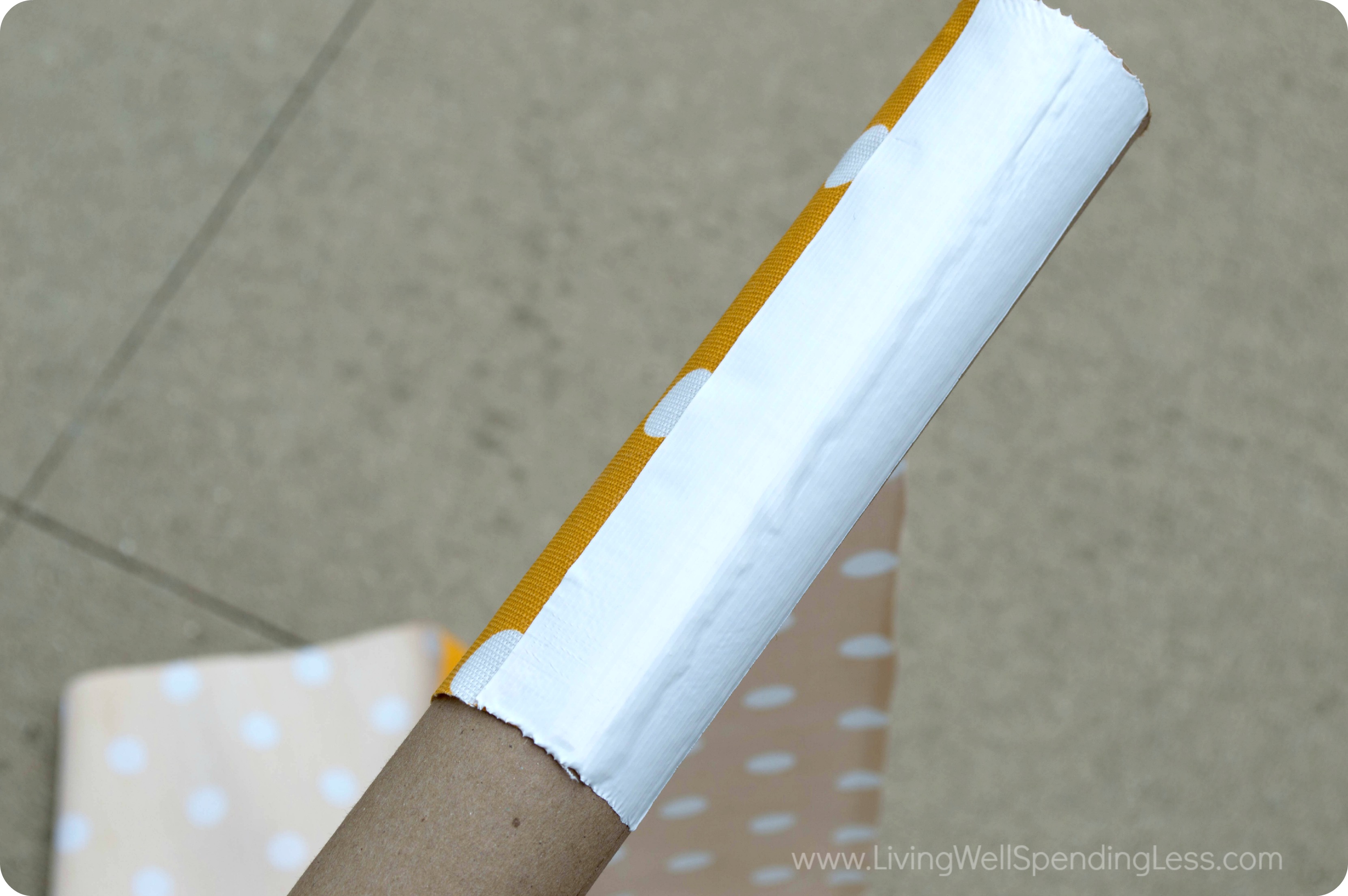 Step 6: Attach a scrap piece of fabric (approx. 4 inches wide and 40 inches long) to the top of both cardboard tubes using a piece of duct tape.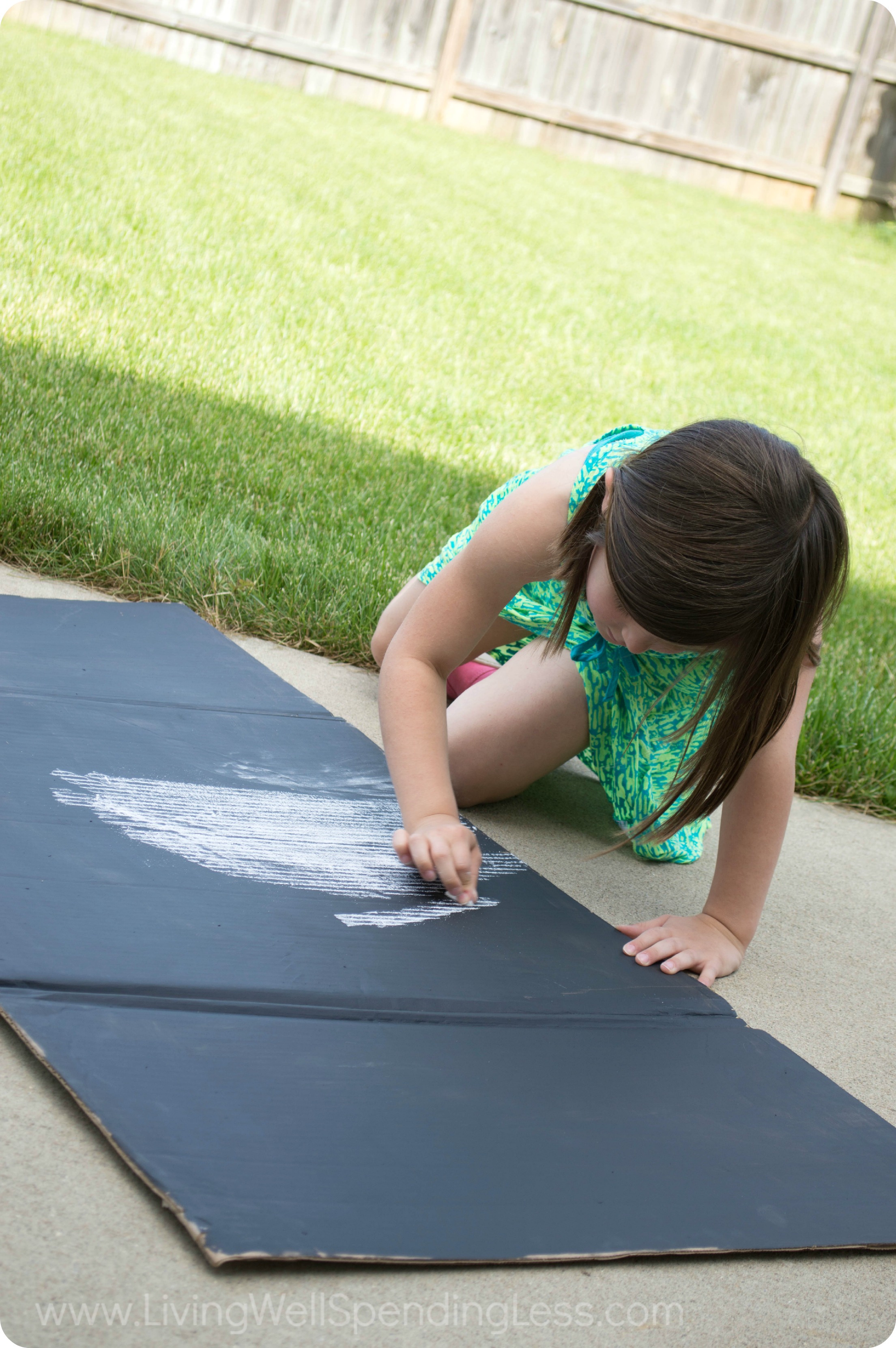 Step 7 (optional): If you used chalkboard paint, make sure you "season" the paint first by completely covering it in chalk then wiping it clean with a damp cloth.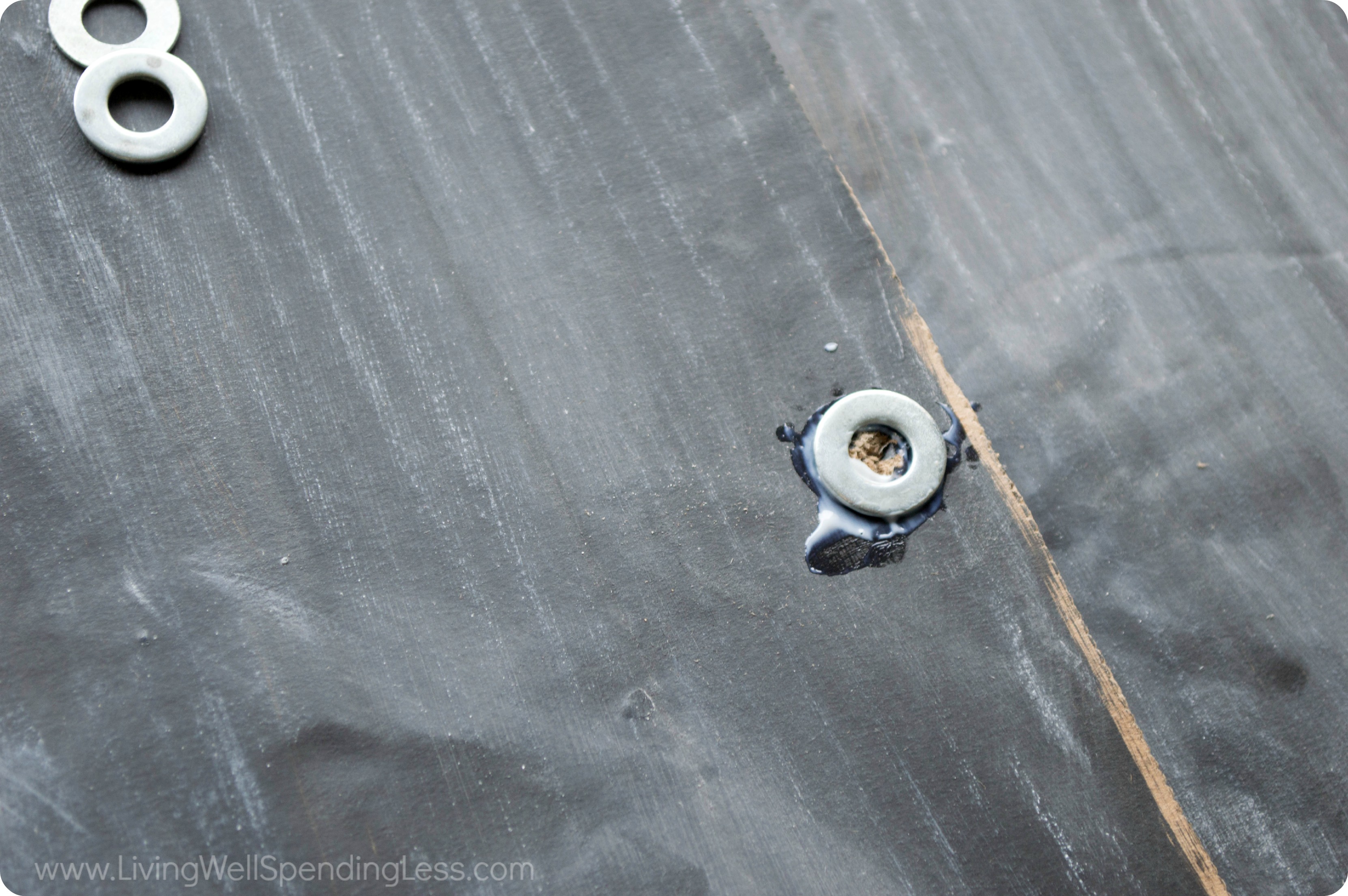 Step 8: Make one hole (big enough to thread the zip ties through), on both side of the cardboard surround. OPTIONAL: glue metal washers around the holes to keep the cardboard from tearing.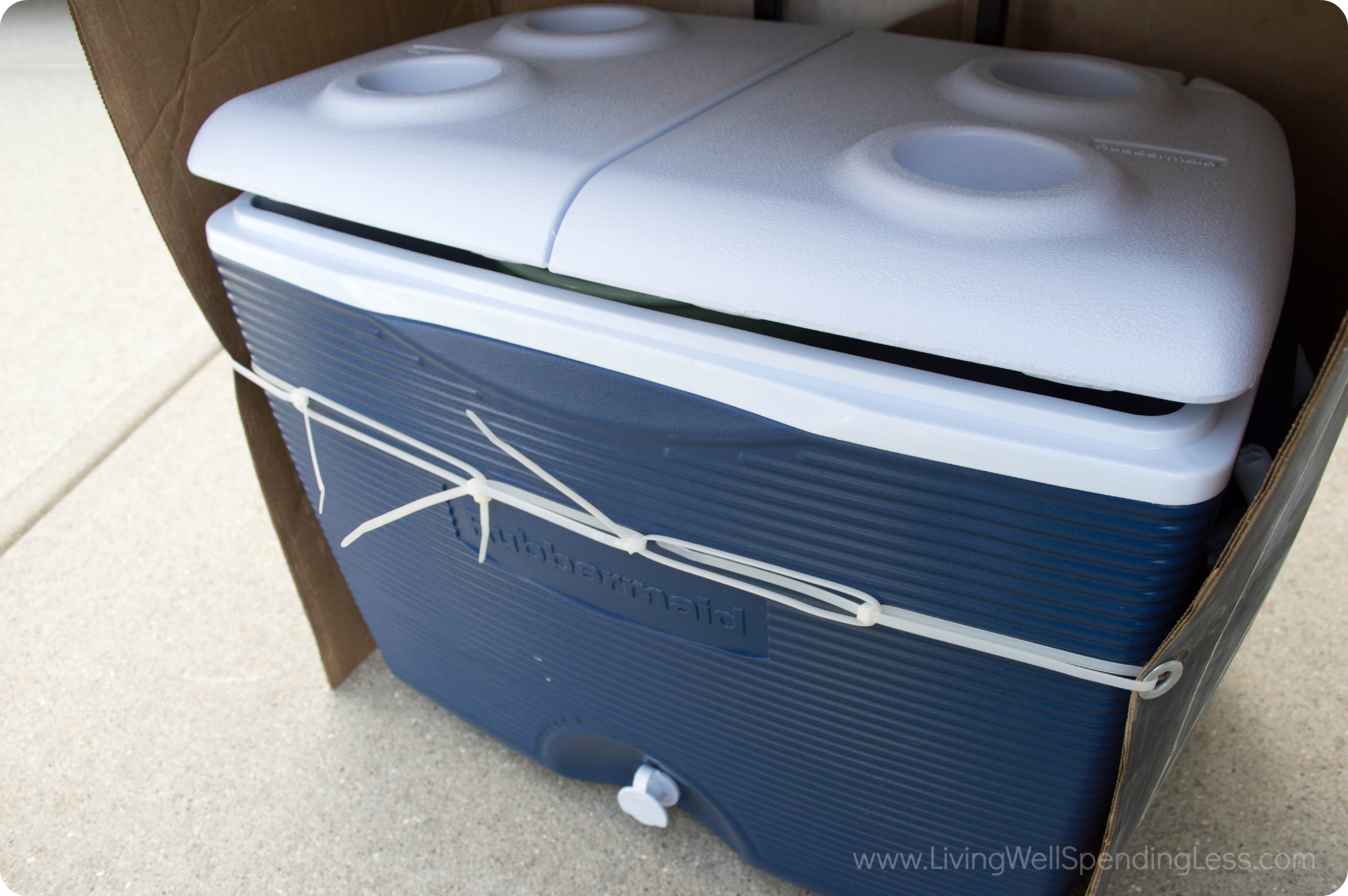 Step 9: Assemble the stand!! Use zip ties to hold to around the cooler.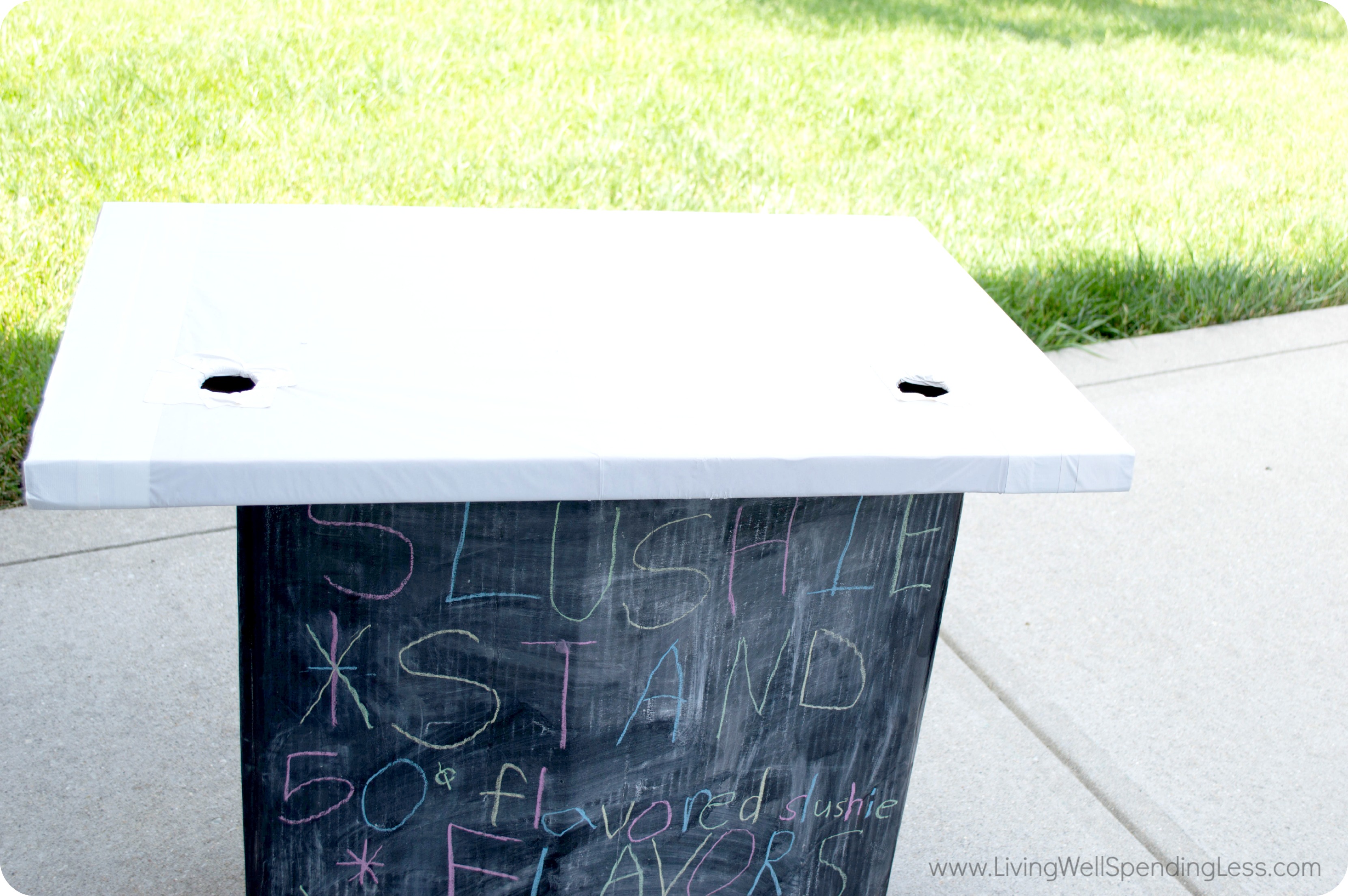 Step 10: Place the counter on top of the surround, then put the banner poles in each of the holes you cut.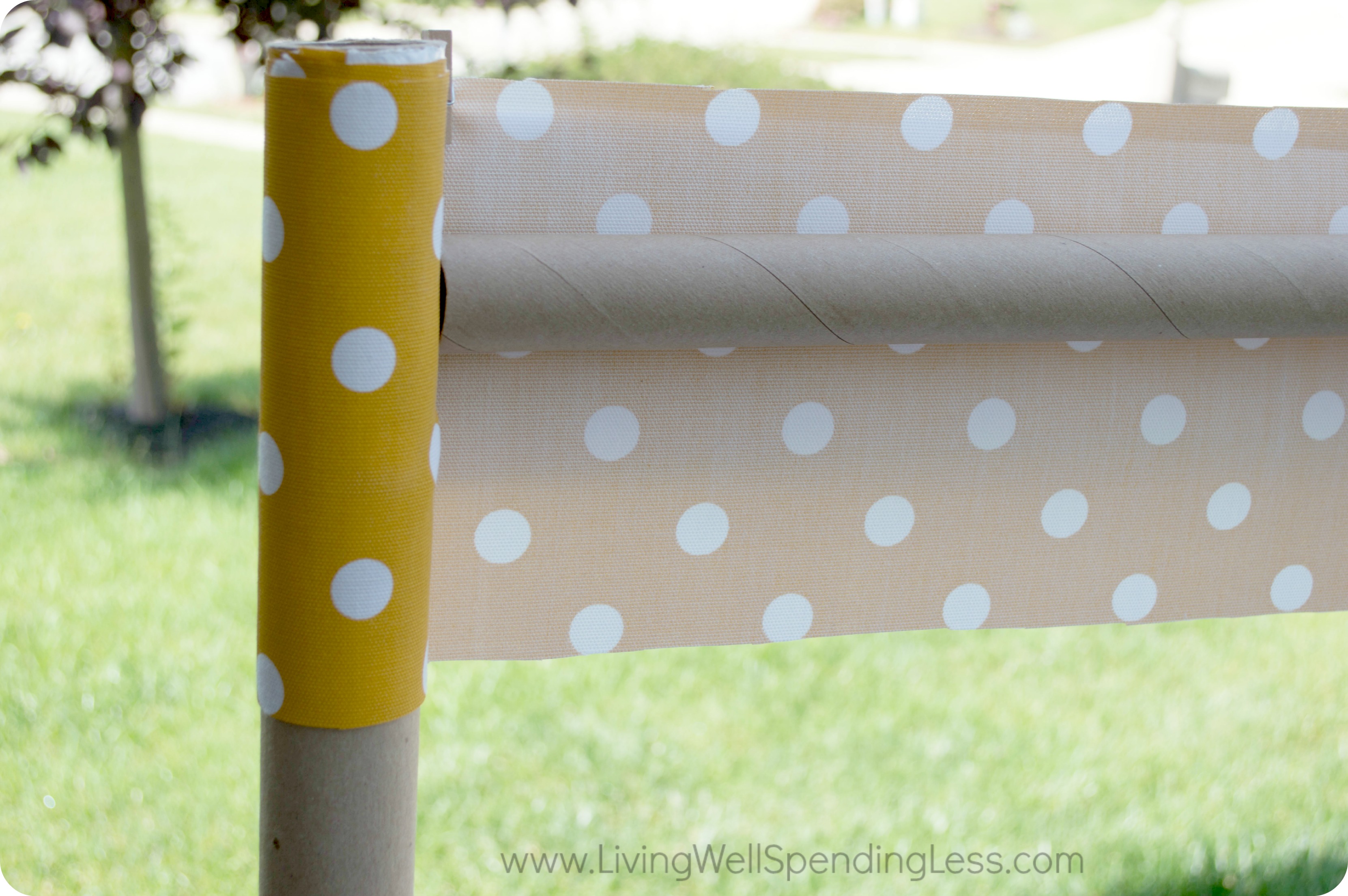 Step 11: Twist each pole around (winding the fabric) to make the fabric taunt. You might need to add an extra cardboard tube in-between to stabilize it. The tension should hold everything in place.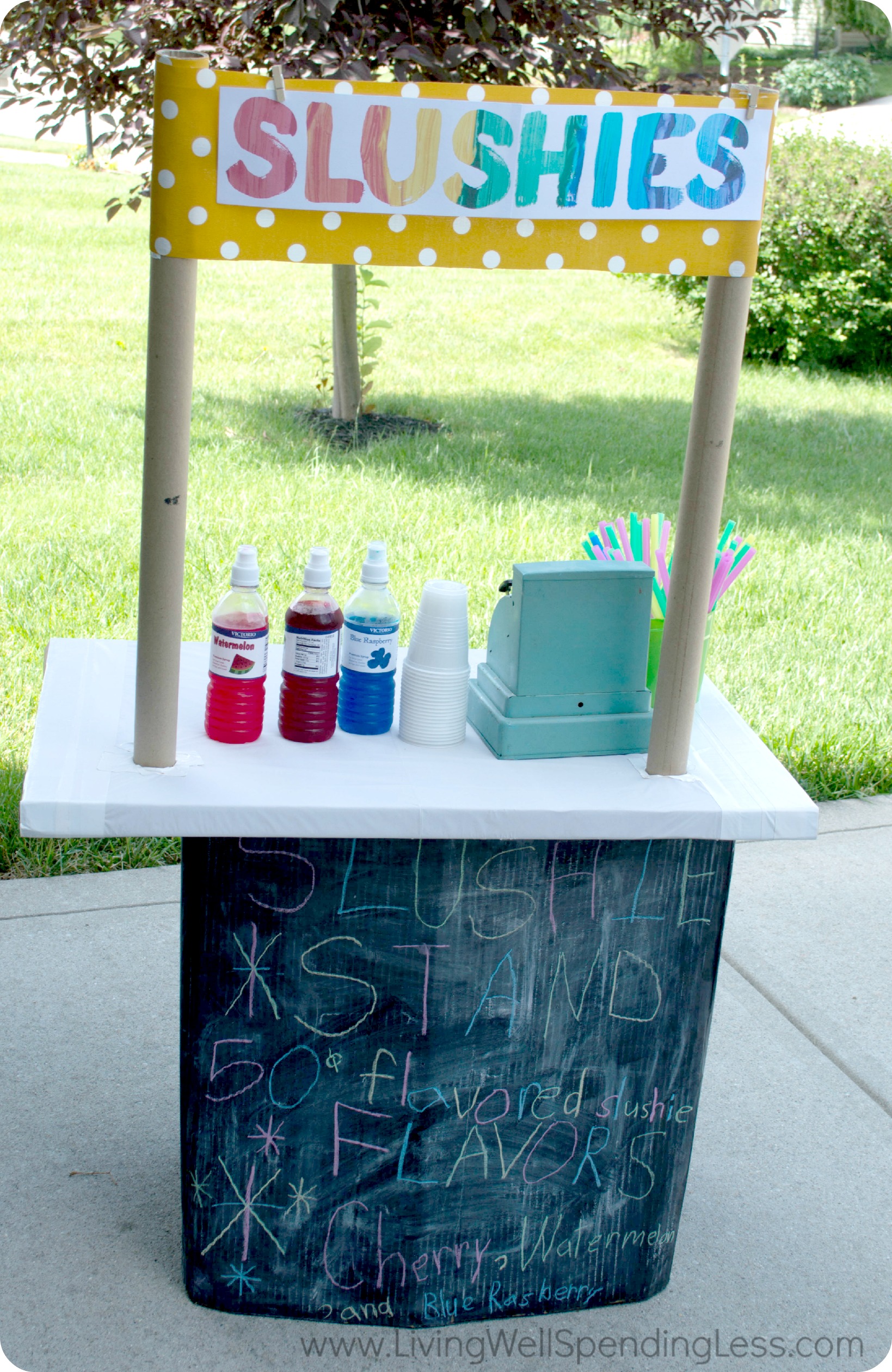 Now your kids can have fun using this stand all summer long!!
**I added a Dollar Store table cloth to the top of the counter to keep it from getting wet and the kids wrote the flavors and price on the front of the stand with chalk.**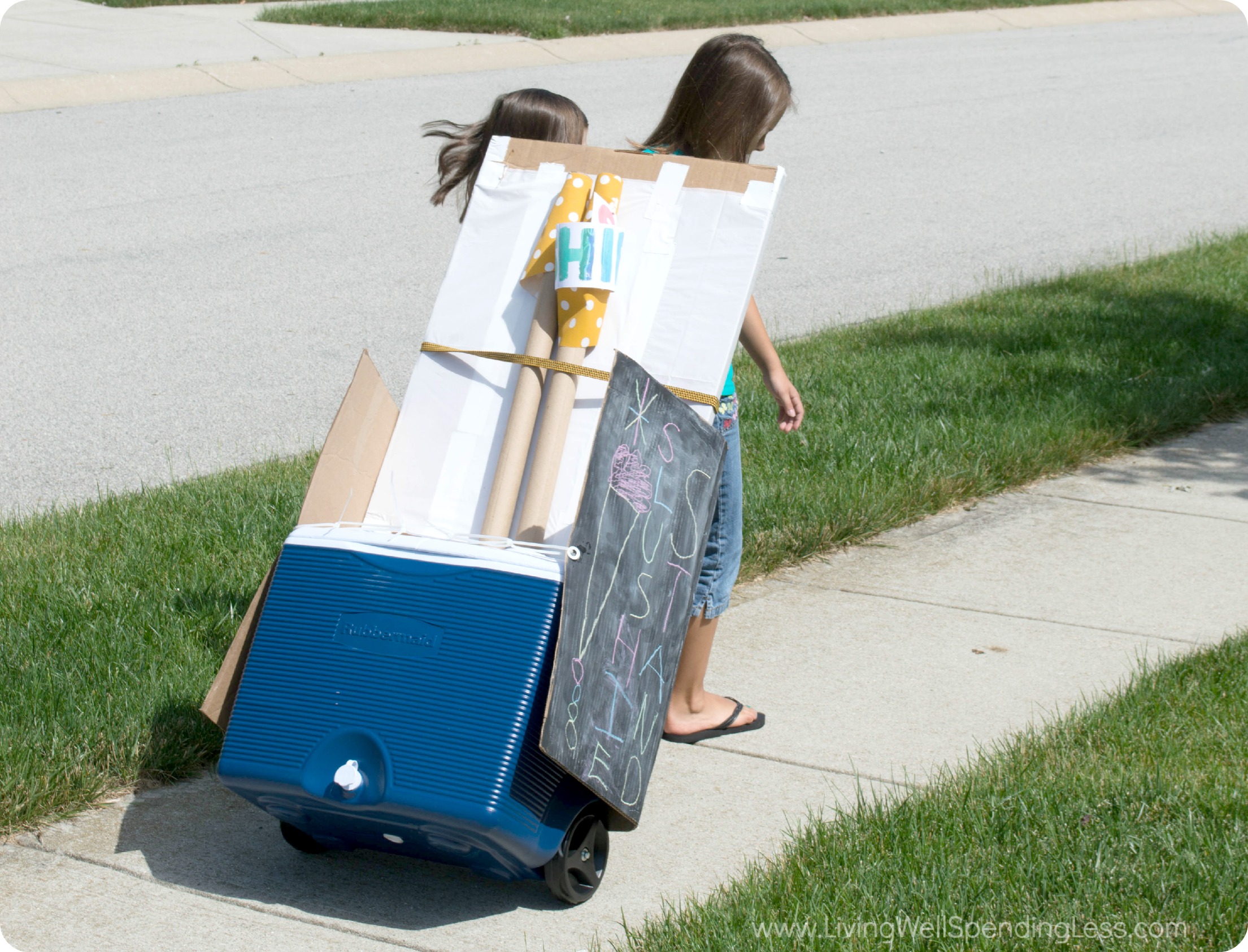 To transport it we just used a bungee cord to hold everything together.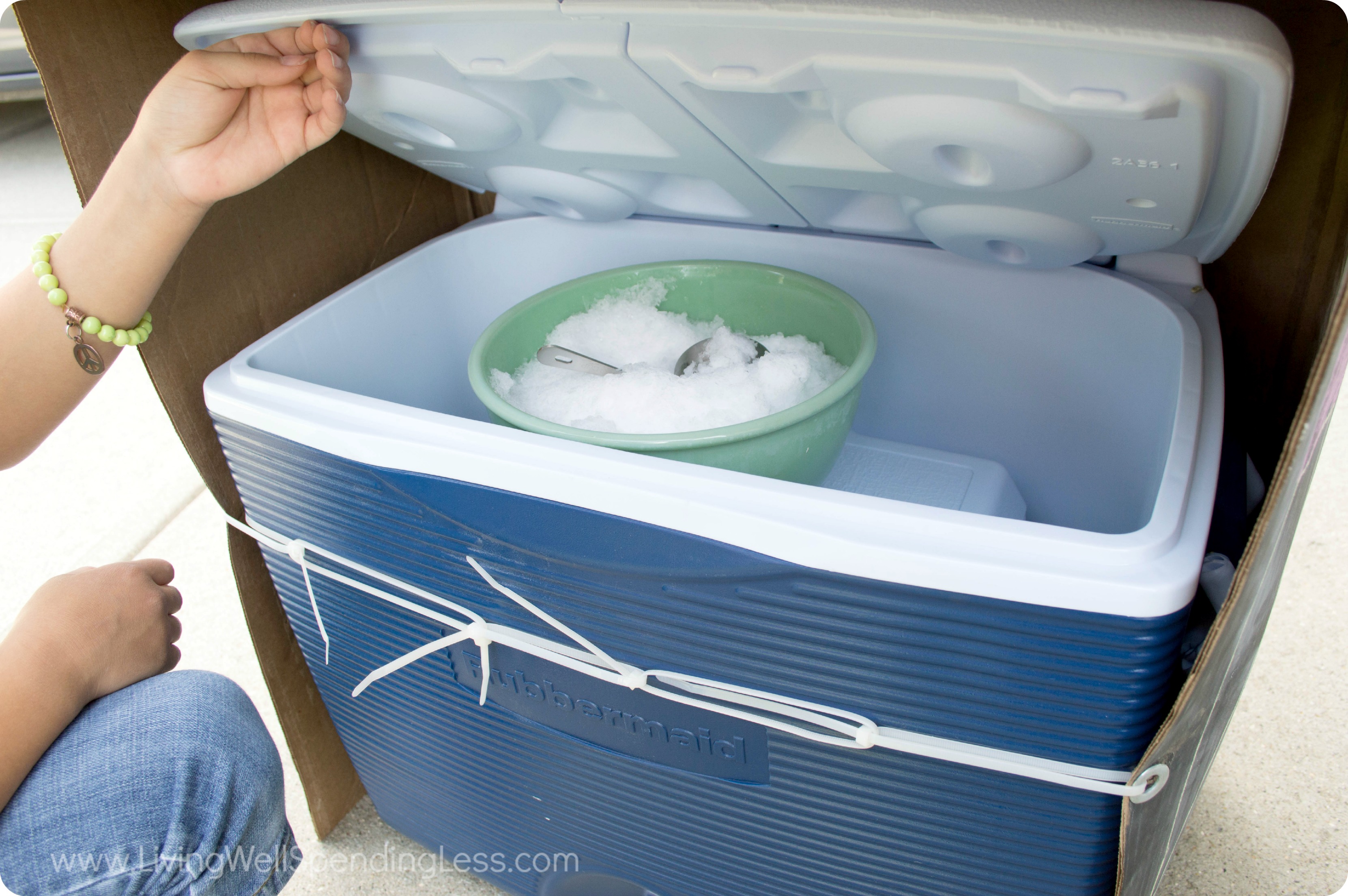 We made the "slushy ice" in advance using a slushie maker and just put it in the cooler, so no power was required. (You could also crush the ice in a blender or food processor.) This stand is holding up really well and should last for a while! 🙂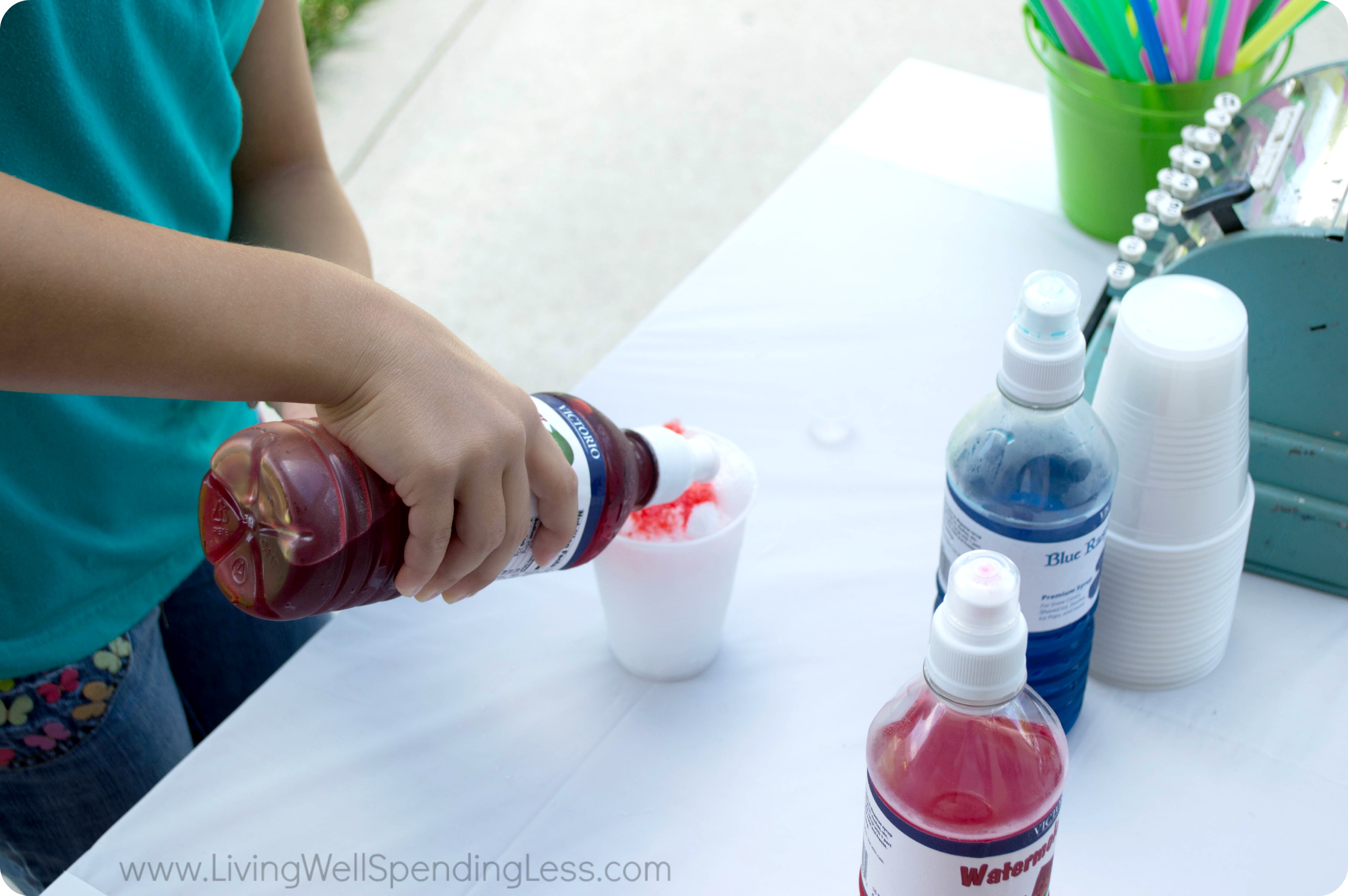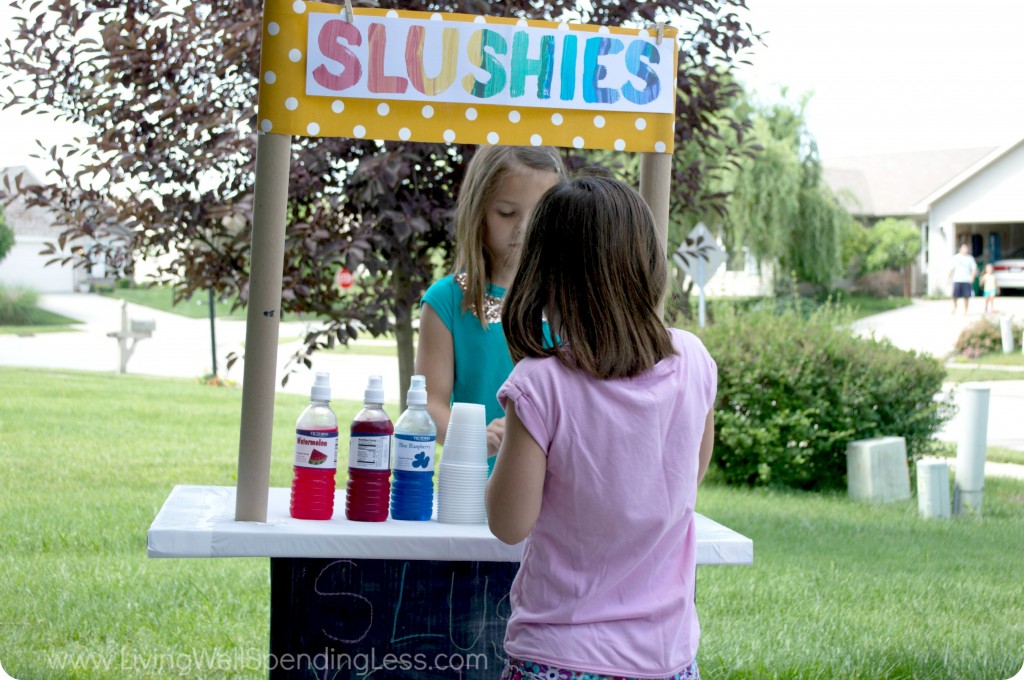 And now for the giveaway! One lucky reader will their own Summer Slushie Stand package that includes a set of flavored syrups, slushie ice maker, and portable cooler. This fun package has a retail value of approximately $85 and will provide hours of fun this summer! To enter, just follow the instructions in the box below.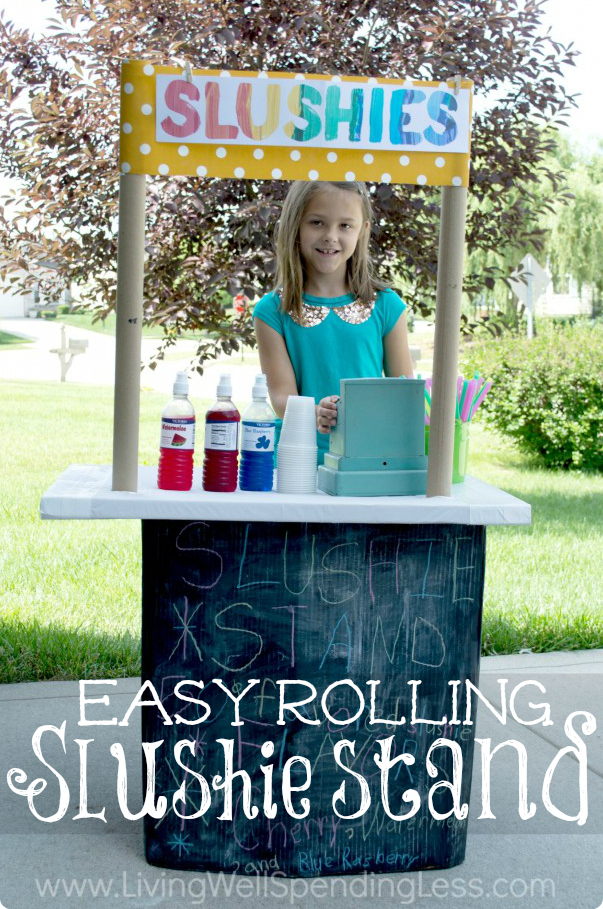 * * *
What is your favorite slushie flavor?

TAKE BACK CONTROL OF YOUR HOME LIFE
---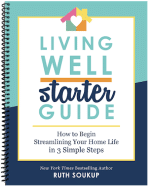 Ever feel like you just can't keep up? Our Living Well Starter Guide will show you how to start streamlining your life in just 3 simple steps. It's a game changer--get it free for a limited time!
If you love this resource, be sure to check out our digital library of helpful tools and resources for cleaning faster, taking control of your budget, organizing your schedule, and getting food on the table easier than ever before.