Summers are FULL of busy kids' activities, from summer camp to swimming lessons, and tons of outdoor fun. (And just having the kids home from school all summer can turn a busy mom's schedule completely upside down!)
But this summer, let's take a step back from the chaos. Let's challenge ourselves to slow down for a bit and make more lasting summer memories with our families.
Think back through your summer memories from when you were a kid. What special activities just screamed "summer" to you? Yes, some of them might have involved riding on a boat, going on vacation or visiting an amusement park, but I'm guessing most of your best childhood summer memories were simple, fun moments like riding bikes around a cul-de-sac, hanging out with buddies eating freeze pops, or jumping on the neighbor's trampoline.
Summer is that magical time of year kids can just enjoying being kids. These little moments are summer in its truest form.
This list of 50 summer bucket list activities will help your family create more special, simple, and fun summer memories you'll all cherish for years to come!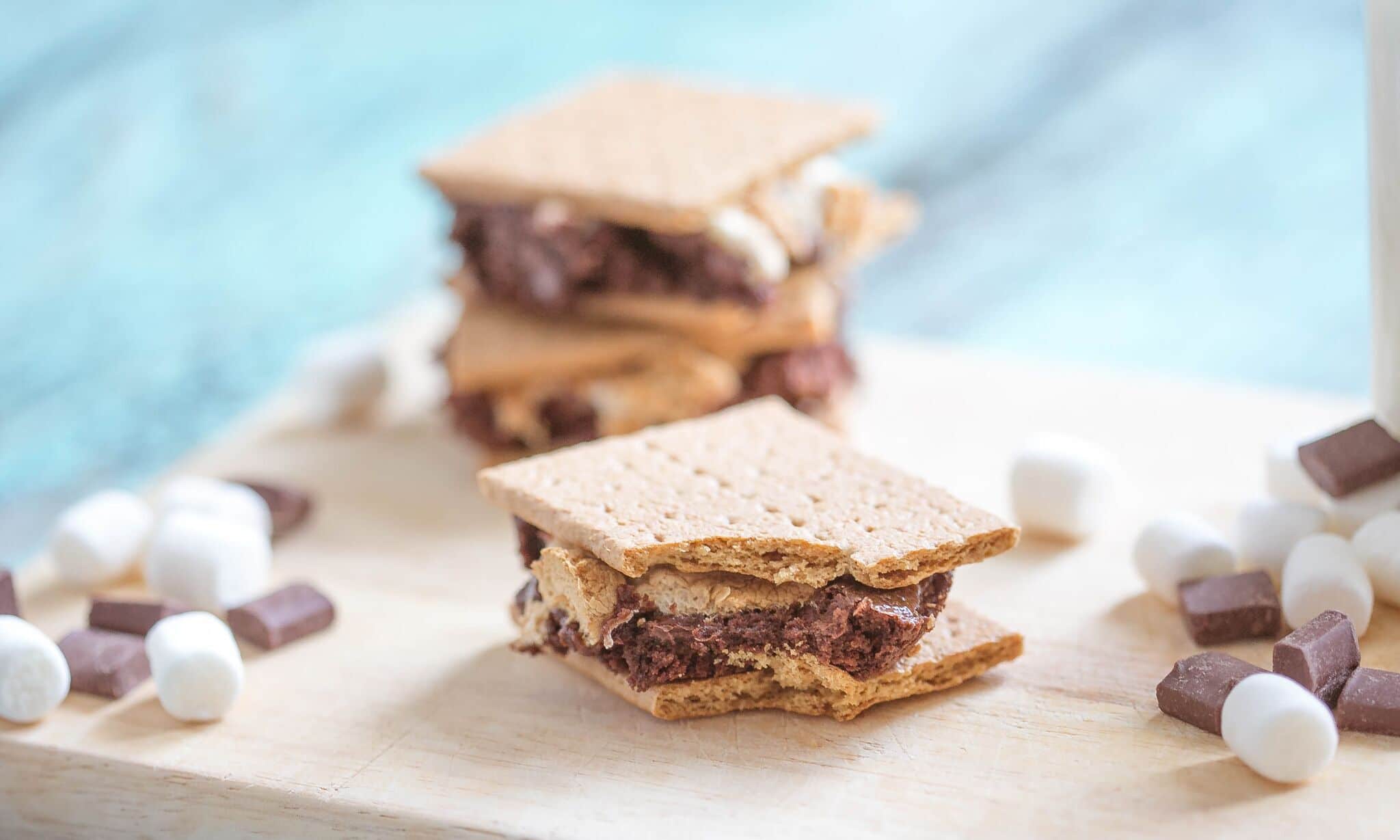 1. Make s'mores
Roast marshmallows over a fire or layer graham crackers, chocolate and marshmallow on a cookie sheet. Broil until marshmallow is brown and top with a second cracker for a delicious gooey treat. (If you want to get fancy, try these incredible Brownie S'mores!)
2. Read a book by flashlight
Pick a book to read outside each night before bed or simply climb under the covers with a flashlight and read your little one to sleep.
3. Make a blanket fort
Indoors or out! There are no rules when it comes to blanket forts! On a rainy day, turn the living room into your own private camp fort. When it's sunny, grab a big blanket and two chairs to create a breezy outdoor tent.
4. Have breakfast for dinner
Bonus points if breakfast/dinner ("brinner") is served out on the porch! Bacon can be grilled and pancakes on a griddle taste even better outside. Yum!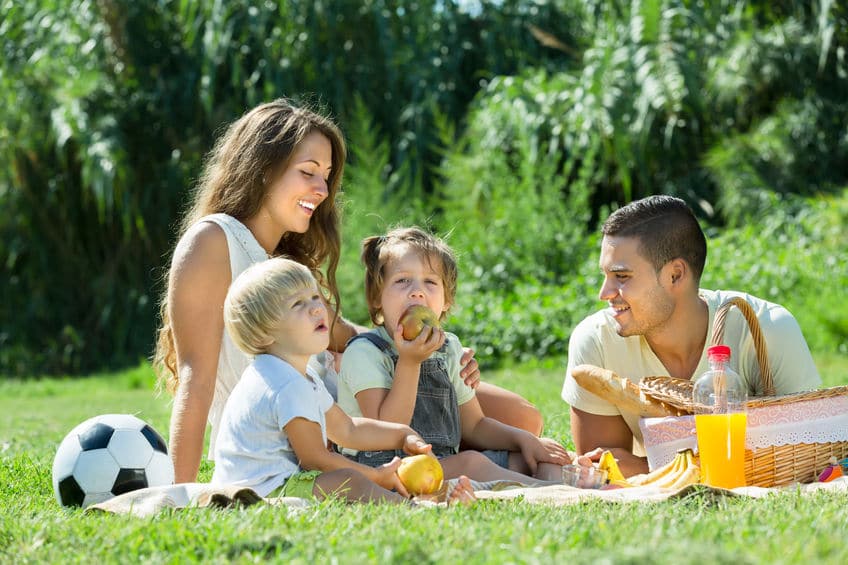 5. Set up a picnic
Bring a blanket and nosh on sandwiches, salads and finger foods on the lawn. Take a blanket to a park or just enjoy a picnic in the backyard.
6. Stargaze in your backyard
How many constellations do you know? How about the kids? What are your favorites? Download a constellation app to help you trace the stars together and imagine their stories.
7. Catch fireflies
See how many you can catch and release—there's nothing more magical than holding a tiny glowing bug in your hands. Plus, most varieties are very easy to catch, even for little kids.
8. Create extra big bubbles
Get out the bubbles and hold a contest—who can blow the biggest one? To make a super-bubble, try using straws strung together to form a loop.
9. Play water balloon toss
Fill balloons with water and start tossing them back and forth. Each time someone catches one without breaking it, take a step further back. Prepare to get splashed!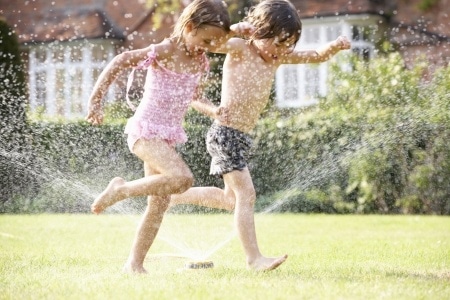 10. Run through the sprinklers
Turn on the sprinklers and put on a bathing suit or shorts and run around in the lawn soaking up the sprinkles! On a hot day, nothing feels better than cool drops of water.
11. Try every playground in town
Do you always go to the same playground? Make a checklist of all the different playgrounds and parks in town and make it a goal to see how many you can check out. Don't forget school playgrounds—they're often unoccupied in the summer!
12. Decorate your driveway with chalk art
Write out little messages or favorite song lyrics on the driveway. Draw hopscotch or even sketch out motivating quotes for passersby. Driveways and chalk can provide hours of fun!
13.Create a rock garden
Collect pretty rocks, sand and little found items and create a rock garden. Arrange the rocks in different patterns in the garden or put them in a planter box or pot on the porch.
14. Plant some lettuce or herbs
Save the ends of romaine lettuce to replant or put in some herb seeds in a window box or in a small pot on your porch. It's so exciting to harvest and enjoy the results of a garden you planted yourself!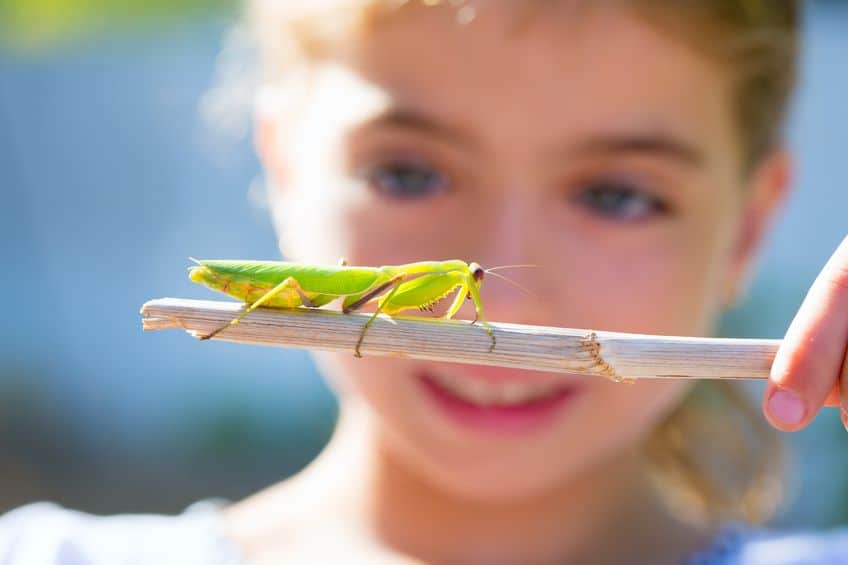 15. Play spot the different creatures in your yard
Get out a camera or a notepad and "document" the many different varieties of creatures you can find in your backyard. Observe bugs and find out where they go and what they're up to. Maybe you'll even see some squirrels, bunnies, birds, and other friends!
16. Take pictures with as many statues as you can in town
Some towns have a theme (cows, pigs, apples) with different statues throughout, while other cities have all sorts of statues. Make it a goal to seek out all the statues around town and snap a photo with each of them!
17. Paint or draw outdoors "en plein air"
"En plein air" is a fancy French way of saying, "painting outside." Grab crayons, markers, watercolors, or your preferred medium and draw, sketch or paint what you see outside. Oui!
18. Build a dinosaur habitat in the yard
If your kids have plastic dinosaurs or jungle animals (or action figures), build them a habitat outside. Act out an Amazon adventure or just create scenes and pretend.
19. Hold a circus with stuffed animal friends
Gather stuffed animals and put together a three-ring circus! Try a balancing act, a talent show, or amazing feats of daring and dazzling display!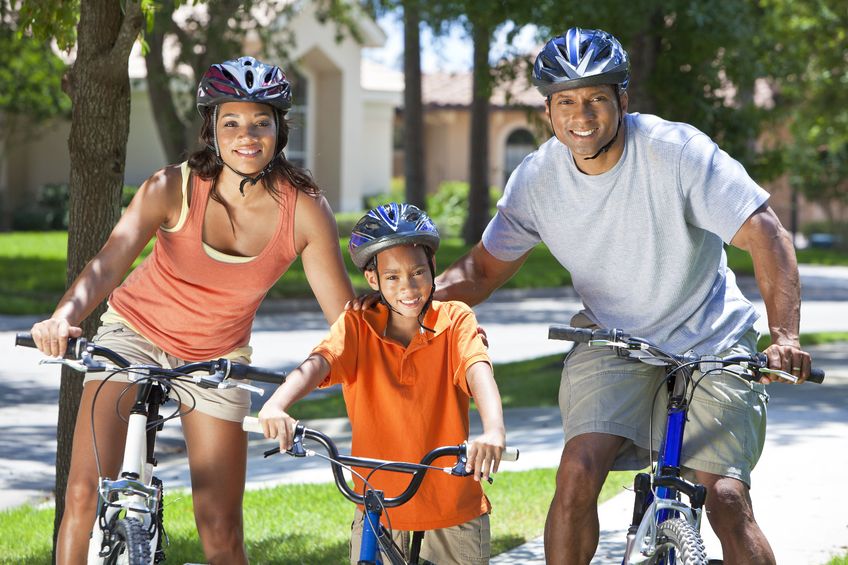 20. Ride bikes
Of course bike riding is something we often think of doing during the schoolyear, but with busy schedules, it can get moved to the back burner. Dust off the seat, put some air in the tires, and don your helmets for a family ride around town.
21. Craft dolls out of hollyhocks or flowers and toothpicks
Crafting dolls from flowers is simple. Hollyhocks work well, but use anything you can find—roses, peonies, or daisies. Turn the flower upside-down and put one toothpick down the middle for the body. If you like, use another pick cross-wise for the arms, and a bud on top for the head. You can even use another flower as a fancy hat.
22. Build a mini boat out of bark and see how far it will float
Take a little piece of bark, a leaf and a tree branch and create a mini-boat. Have each family member make one and see how far each can sail down the gutter, creak, or waterway.
23. Create a treasure or scavenger hunt, write and hide clues
Write up a simple list and see how many items kids can find. (Go for natural items such as a pink rock or a feather.) Another hunt idea: see how many activities they can do, or how many items they can photograph. Alternatively, hide clues around the yard and have your child seek them out and find a treasure (Cookies? Ice cream? Popsicles?) at the end.
24. Write and perform outdoor theater
If your kids are into performing, have them write and perform an outdoor play. Allow kids to set the stage, use costumes and props from what you have on hand, and get creative.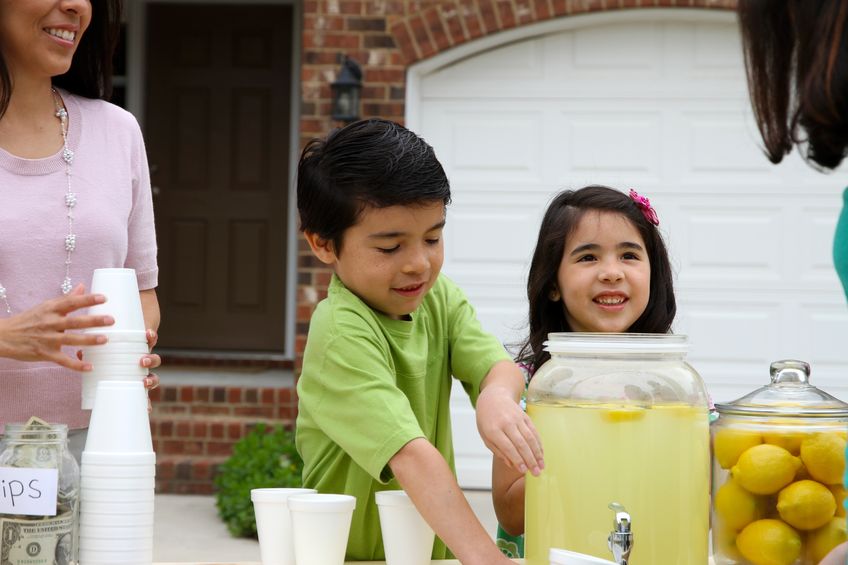 25. Make and sell Kool-Aid or lemonade
Kids LOVE to set up a lemonade stand. A simple table, a sign and some homemade punch or lemonade is all they need. If you'd prefer, rather than sell lemonade have them create lemonade popsicles or juice pops to cool off with instead.
26.Wash the car with the hose
Break out the hose and give the car a bath! Of course, no carwash would be complete without a few surprise ambushes with the hose!
27. Feed birds
Using birdseed or fruit, put out a treat for feathered friends. Find a quiet place by the window to keep an eye on the birdies when they come and enjoy their snack.
28. Roller-skate
Lace up skates or rollerblades and go around the block or down the street. Roller-skating is a great workout and it's fun for the whole family!
29. Find ducks to visit at a local pond
Ducks shouldn't eat stale bread (turns out it makes them sick) but they can eat peas, corn, lettuce or birdseed. Visit the closest pond and treat the ducks. Some of them can get quite brave and might walk right up to you!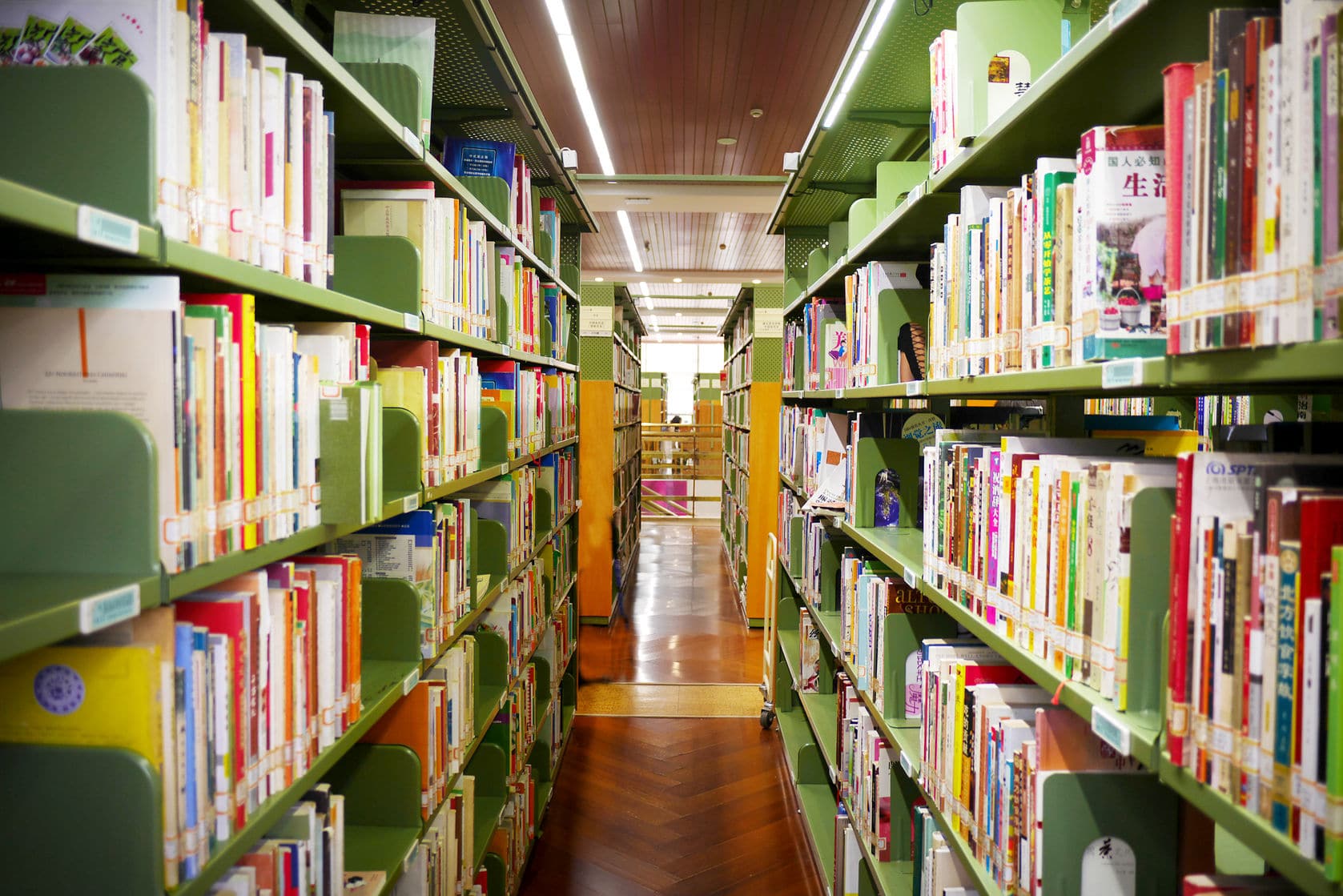 30. Walk to the library
The local library often features air conditioning, books, entertainment and more—perfect on a hot summer day! Kids will love to pick out their books and take them home to enjoy. Plus, walking to the library is a great way to get everyone moving.
31. Build a fairy house out of found sticks, pine cones, etc.
Imagine all the things a tiny fairy, mouse, or pixie would need in her house! A table, a bed, chairs, and more! See what you can create with rocks, sticks, flowers and other items in the garden.
32.Create a daisy or dandelion chain
Weave daisies or dandelions in and out by splitting the stems and braiding or fastening them together. These make beautiful "crowns" or chains and are just fun to put together and wear.
33. Learn to skip rocks
Find a flat rock and skip it across a pond or on a lake. There's a skill to it—it takes a flick of the wrist and just the right angle. Once everyone gets it down, the whole family will love seeing who can throw the farthest and get the most skips.
34. Learn to whistle on a blade of grass
Another fun "trick" of nature—the right wide, flat blade of grass can make a whistling noise when held taught between your thumbs. Again, there's a trick to it, but once you've got it down, it's super fun!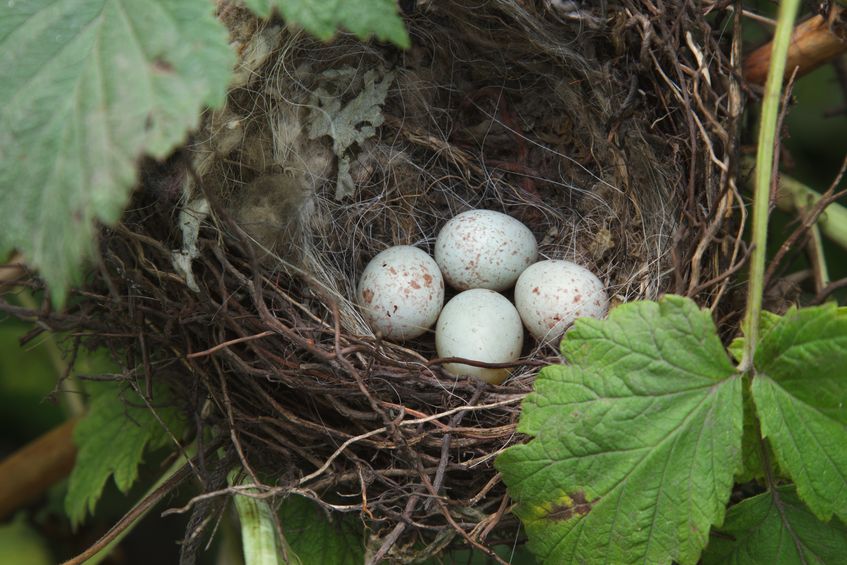 35. Find a butterfly cocoon or bird's nest (but don't disturb it)!
Watch the underside of leaves for cocoons and even look in the crooks of a tree to see if you can find any birds' nests. Don't touch these little incubators but observe them and check on their progress.
36. Build something from sticks or scrap lumber
Using sticks or scraps of wood, see what you and your kids can come up with. Maybe you'll be inspired to build something simple, or elaborate. Kids LOVE hammering nails into wood and figuring out a plan for what to build.
37. Learn to make a fire with flint and steel
Using flint and steel wool, you can make a spark without matches. Kids will love trying to make fire, especially if you're on a family camping trip or cookout in the woods. Another option is tor try a magnifying glass and a bit of cotton with petroleum jelly.
38. Collect leaves and flowers to make prints with paint or chalk rubbings
Collect pretty leaves and lay them under tissue paper. Rub with chalk to see the patterns come through and create some really cool art. Try crayon to rub patterns from bark and trees or dip the flora into paint and use it to make prints on paper, canvas, or even a t-shirt!
39. Look for heart shaped rocks
Keep your eyes open for rocks shaped like hearts or rocks that are perfectly round (or rocks that look like hotdogs or hamburgers—whatever floats your kids' boat). See if you can amass a collection of special rocks in the garden.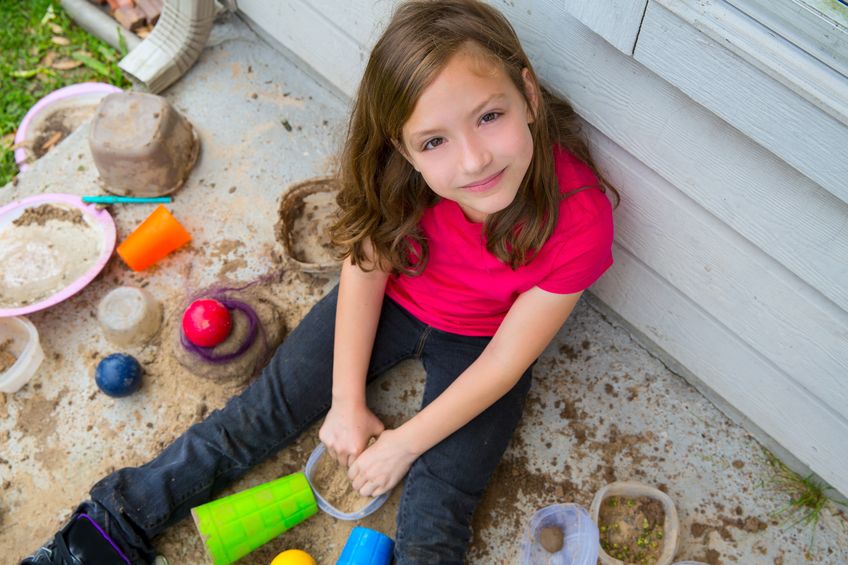 40. Make mud pies
Use disposable tin pie plates or old dishes, and let kids get as muddy as they want! Kids will love making "mud recipes" and decorating cakes and pies.
41. Pick up the neighborhood
Grab a bag, wear gloves, and pick up any trash or recycling around the neighborhood. Not only will kids become more aware of littering and keeping their environment clean, but also your neighborhood will be improved in the process. You might even inspire others to join you!
42. Jump rope
Get out the speed rope (or old fashioned jump rope) and see if Mom still remembers a few tricks! The kids will be amazed and it's great cardio for everyone.
43. Play tag
There are so many different tag games you can play with two people or more. Try hide-and-go-seek if you only have one or two other players or go for a big game of "sharks and minnows," freeze tag, or capture the flag.
44. Play kickball
Kickball is pretty easy to master for most ages and abilities. Use a big red playground ball and toss it to your kids while they run the bases. Set up bases around the yard or use a baseball diamond at your local park for more authentic play.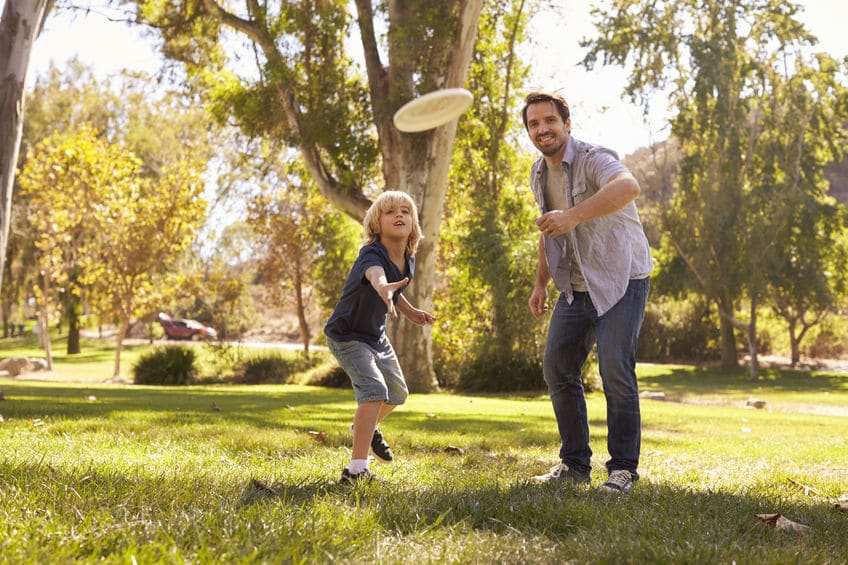 45. Learn to throw a Frisbee
There are Frisbee golf courses all around the United States and most of them are free! Aim the discs at a basket and see if you can score. Practice by tossing the Frisbee back and forth in the yard, at a park, or on the beach.
46. Pick a bouquet
On a hike or in the yard, pick a bouquet of wildflowers and arrange in a vase or just wrap with ribbon. Some wildflowers can be hung upside-down and dried as well.
47. Climb a tree
Channel your kids' inner monkeys and let them climb a tree. Of course stay close to supervise and talk them through climbing, but many kids love sitting up in trees, reading a book or just relaxing.
48. Walk barefoot in the mud or sand
Roll up your cuffs and take a walk on a wet sandy beach, through the banks of a pond, or any place where you can squish the earth between your toes!
49. Sleep (or nap) outside
If full-blown camping isn't for you, try a nap or rest in a hammock (or a lawn chair or blanket). Just be sure to wear sunscreen and pick a spot in the shade!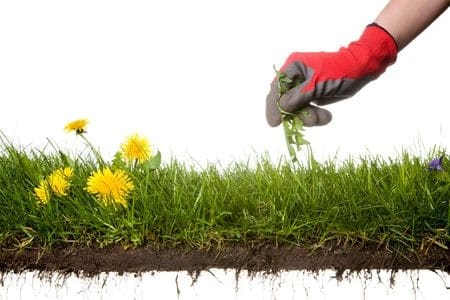 50. Pull weeds
Okay, so pulling weeds might not be fun, but working together in a garden and seeing your yard beautified can actually be really satisfying and enjoyable—even for the kids. In fact, digging in the dirt can be relaxing and good for your immune system, too—so get the family gardening!
Whatever is on your Summer Bucket List this year, be sure to remember it doesn't need to be expensive or complicated. Many fun summer activities are simple and sweet. It's about the memories, relaxing and spending time together as family!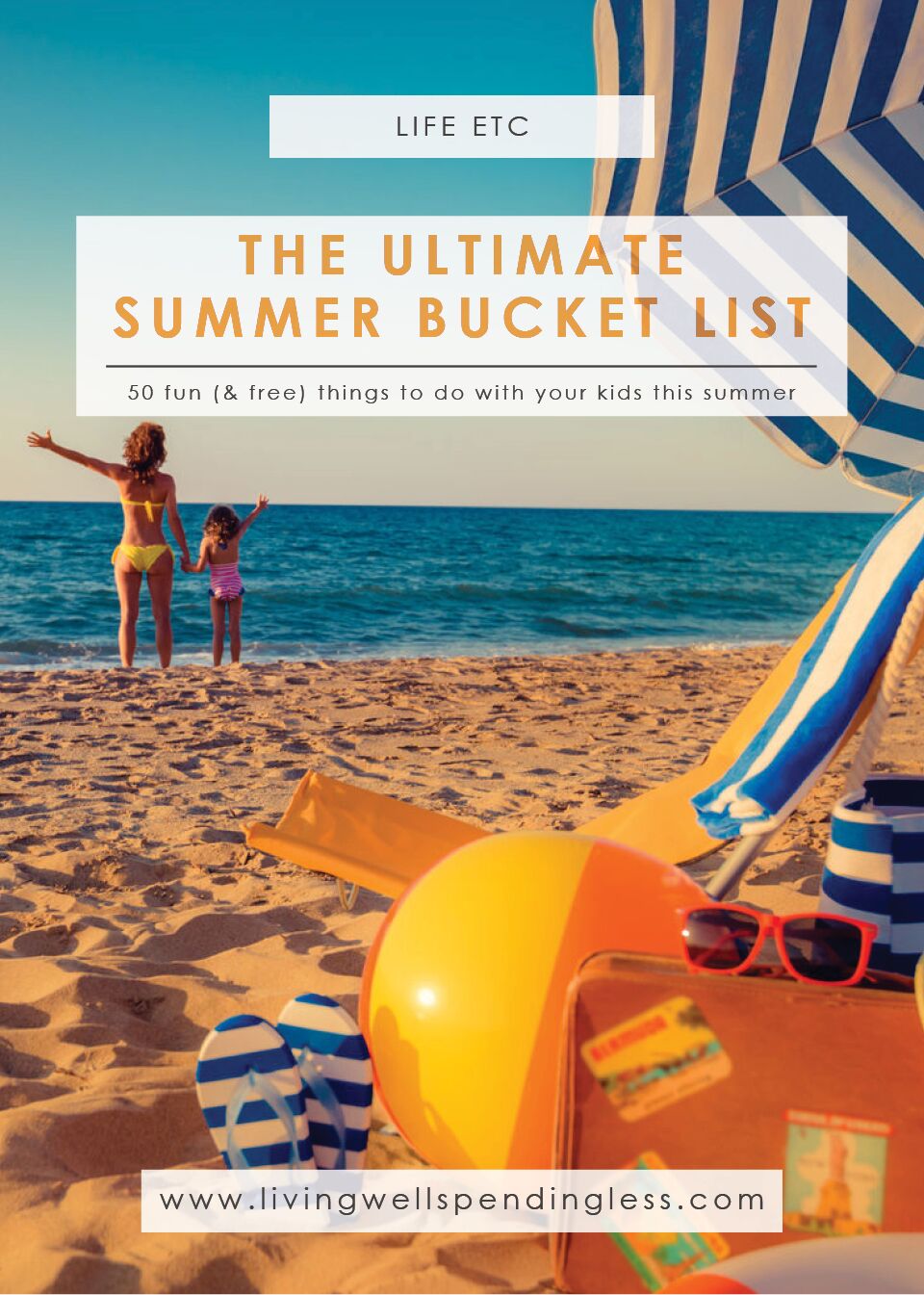 TAKE BACK CONTROL OF YOUR HOME LIFE
---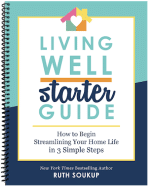 Ever feel like you just can't keep up? Our Living Well Starter Guide will show you how to start streamlining your life in just 3 simple steps. It's a game changer--get it free for a limited time!
If you love this resource, be sure to check out our digital library of helpful tools and resources for cleaning faster, taking control of your budget, organizing your schedule, and getting food on the table easier than ever before.