Wondering how to stop holiday overload from too many presents? Here's why we say no to gifts and how we share our request with family members and friends.
A few years ago, in one fateful moment that would change our lives forever, I packed up all my kids' toys and inadvertently kicked off a toy-free revolution.
The original blog post I wrote about the incident went viral online many times over, receiving millions of page views, hundreds of thousands of shares, and thousands of comments and letters, ranging from people who were inspired to do the same to those who feared I was causing lasting psychological damage to my poor deprived toyless children. Even today, the debate rages on. (You can read the most recent update HERE.)
For the most part, I have learned to tune it out.
Because, you see, while taking my kids' toys away was certainly a turning point for our family, it was only one of many, many moments, both good and bad.
Why We Say NO to Gifts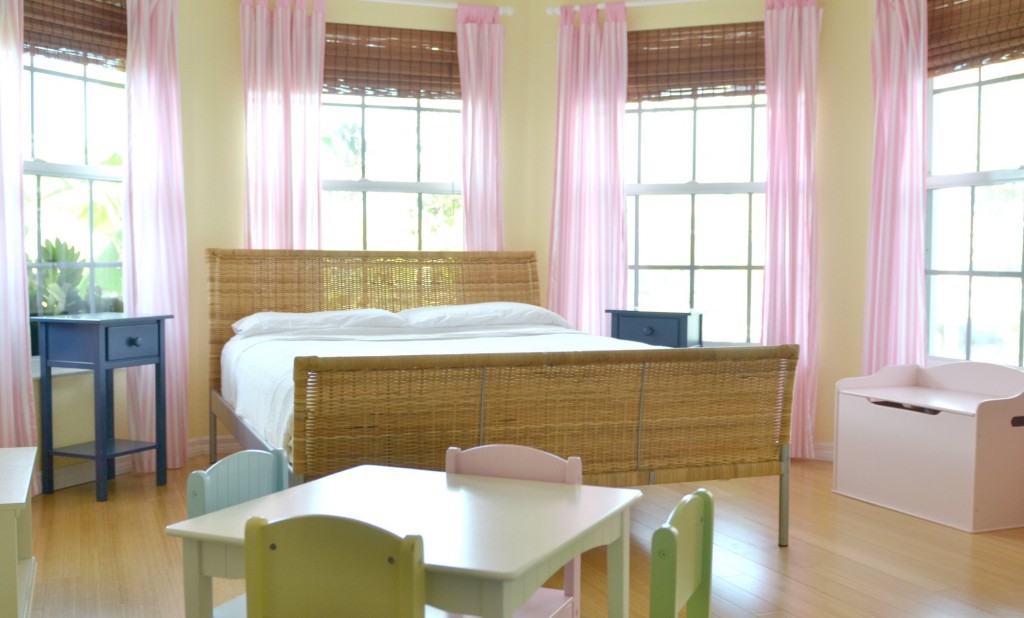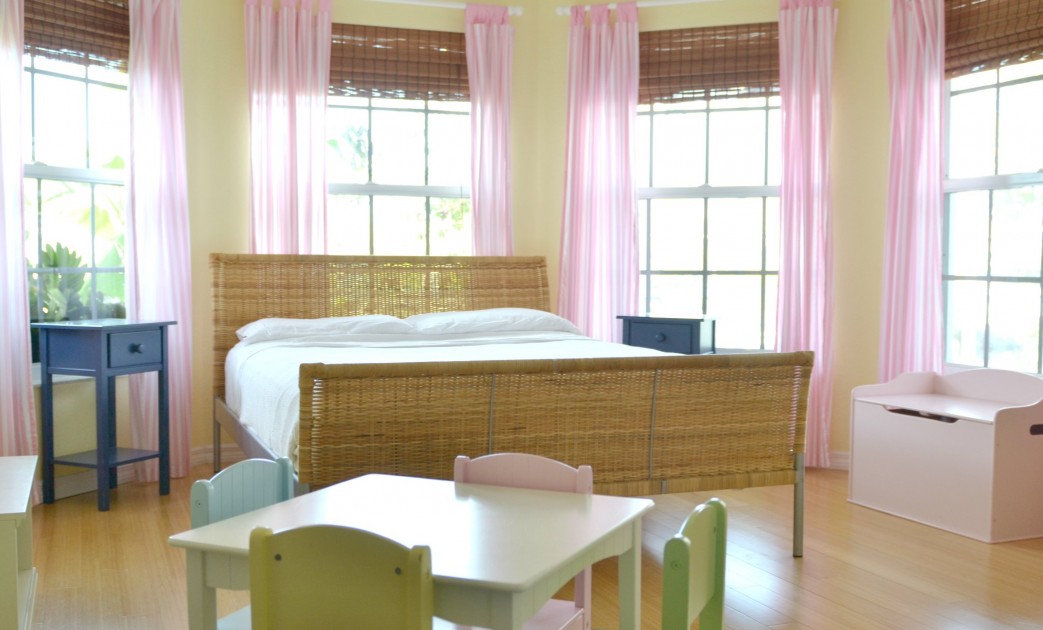 And while, in the years since, we have tried to be a lot more vigilant about keeping the pile of books and clothes and toys and games and keepsakes and papers to a minimum, my kids still have a LOT of stuff—far more than they need, and far more than I would like.
Because as every parent knows, with kids, the stuff just keeps coming.
Every birthday party invitation means another goodie bag full of cheap plastic garbage. A good day at school ends with a prize from the treasure box. The next-door neighbor drops off a box of toys their own kids are no longer playing with, or a sweet auntie sends a care package full of goodies just because. Every holiday brings its own pile—Christmas presents and Easter baskets and Valentine's treats and birthday gifts. New clothes because the old ones wear out and become play clothes but still stick around. And then there's the artwork and crafts and projects. And the papers. Oh, the papers.
It's endless.
Or maybe it's just my kids that have seemingly become a bottomless source of STUFF. In any case, the reality is that our completely toy-free environment—the one I wrote about in that viral blog post—was only temporary.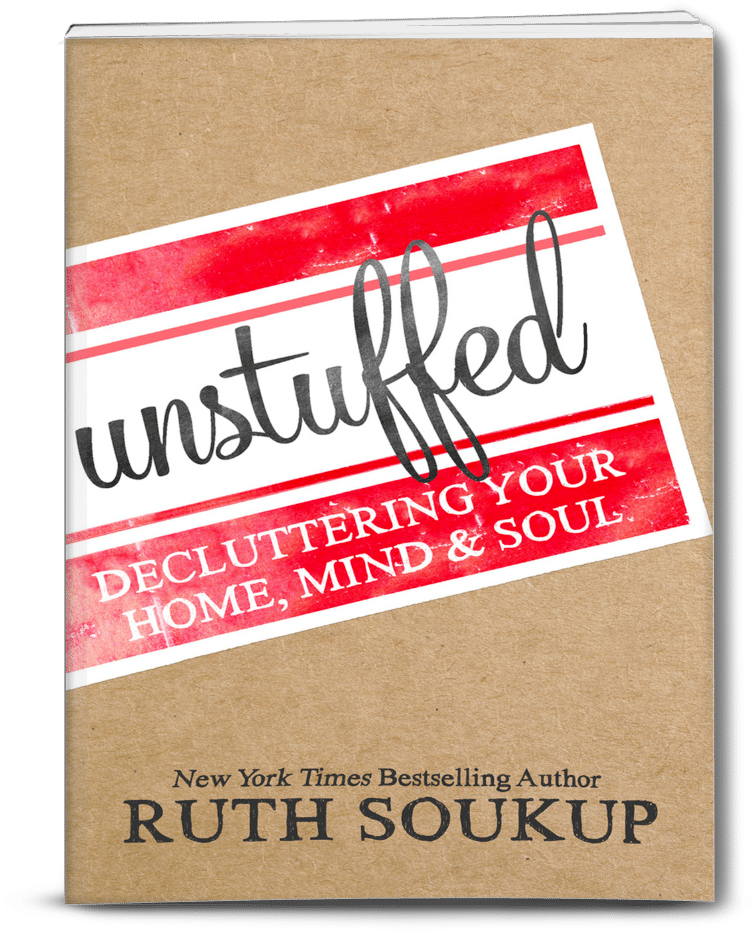 The stuff keeps coming back.
And what I often see as clutter, my daughters see as treasure, which means that we have to find a way to strike a balance between letting our kids hold on to things they truly love and appreciate, and preventing our home from becoming a clutter free-for-all.
I'm not sure we will ever get it exactly right, but over the years, we have stumbled upon a few helpful strategies that let us all keep our sanity in the midst of this battle. I cover all of these strategies in detail in my book Unstuffed, but there is still one question that gets brought up by every parent I have ever talked to:
What do I do about gifts?
Quite frankly, it is a dilemma I can relate to all too well, as we've faced the prospect of well-meaning friends and relatives wanting to bestow their love for our kids in the form of more and more things, from toys to books to clothes and everything in between.
And I'll be honest—it is a delicate tightrope to walk, this line between not wanting to hurt the ones we love and actually making effective headway in this battle against stuff, one that I certainly haven't always walked well.
Learning the Hard Way
In fact, when I think about this battle, one particularly painful lesson comes to mind. You see, one Christmas, several years ago, my sister-in-law Linda came bearing so many gifts that it literally took us all day to open them.
At first, it was sort of sweet. We knew Linda adored our girls and this was her way of showing them how much she cared. Plus, it was her money. What was it to us if she wanted to spend it on our kids?
But as the empty boxes and bags of garbage piled up in the garage, we became more and more anxious about the situation. What were they going to do with all this stuff? How could they possibly play with it all? And where would we put it all in our three-bedroom, no-basement house?
I wish I could say we handled the situation gracefully. I wish I could say that at some appropriate moment we quietly pulled Linda aside and gently explained that while we were incredibly grateful for her generosity, we just felt like this was all far too much stuff for two little girls, and that we wanted them to be able to truly appreciate a few things, rather than be overwhelmed by such a large pile.
I also wish I could say that we told her that we knew she wanted what was best for them, and that we knew she would want them to grow up to be sweet, grateful girls, not bratty entitled ones, and that we were afraid that over time, so many gifts all the time would start to lose their meaning to them.
And I wish I could say that after we talked, she totally saw our point and agreed to stop going overboard, and that everything was completely perfect from there on out.
But none of that happened.
Instead, after Christmas Linda flew back home, and we were left to deal with the mess left behind. Our New Year's resolution that year was to try to get a handle on this avalanche of stuff that was threatening to bury us alive, and so we began to sift and sort and selectively pick things to donate or sell. We figured that if Linda ever asked, we could just tell her some of the items were in the attic. It was a perfect plan, we decided, and Linda would never have to know.
It may very well have been a perfect plan, except for the fact that I am a blogger, and also sometimes a complete idiot. In my eagerness to share my organizing and decluttering progress with the world, I triumphantly took a picture of the back of our Tahoe filled to the brim with donation items, many of which were gifts from Linda.
Ouch. Talk about ruthlessly purging!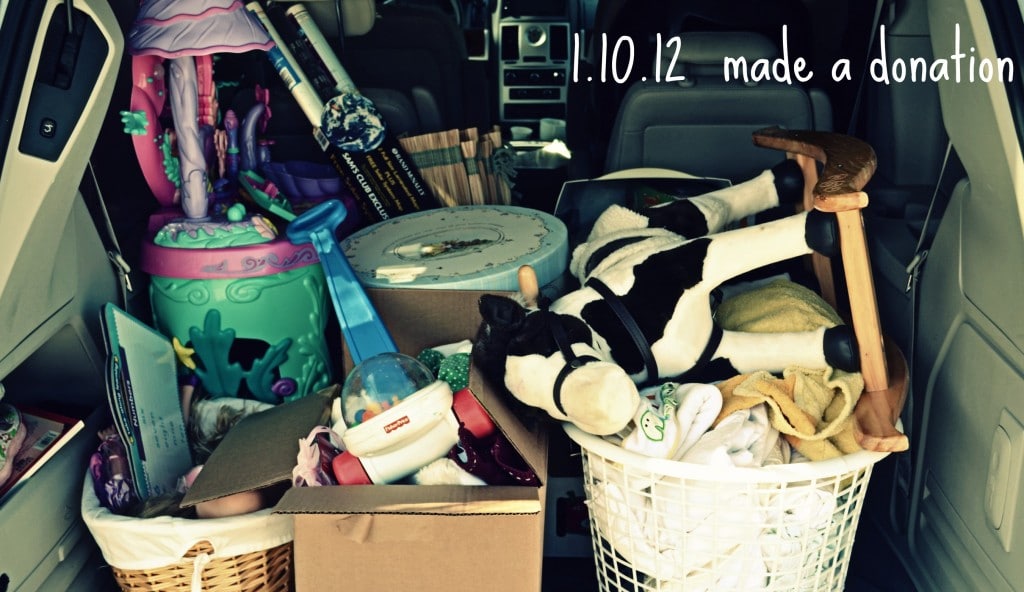 Even now, years later, I cringe thinking about how much that picture must have hurt her. Because yes, of course she saw it, and yes, of course she was incredibly upset and offended by it. As well she should have been. It was beyond harsh, and I know we could have avoided a lot of hurt feelings by just being honest from the get-go.
Even so, that photograph of our jam-packed Tahoe did serve one positive purpose. It finally opened up a very honest conversation about gifts, and about how we wanted to raise our kids. After apologizing profusely, we were able to explain that we wanted them to remember her for the time she spent with them, not for the pile of presents she brought with her when she visited. We set limits with Linda by clearly laying out our boundaries and expectations.
The change didn't happen overnight, but it did happen. Linda began to ask us about what the girls actually needed, rather than go crazy buying dozens of the hottest toys around. When we home-schooled she helped us supply our classroom with a beautiful globe and learning materials, and with our blessing she took great pride in procuring the most elaborate Christmas and Easter dresses she could find.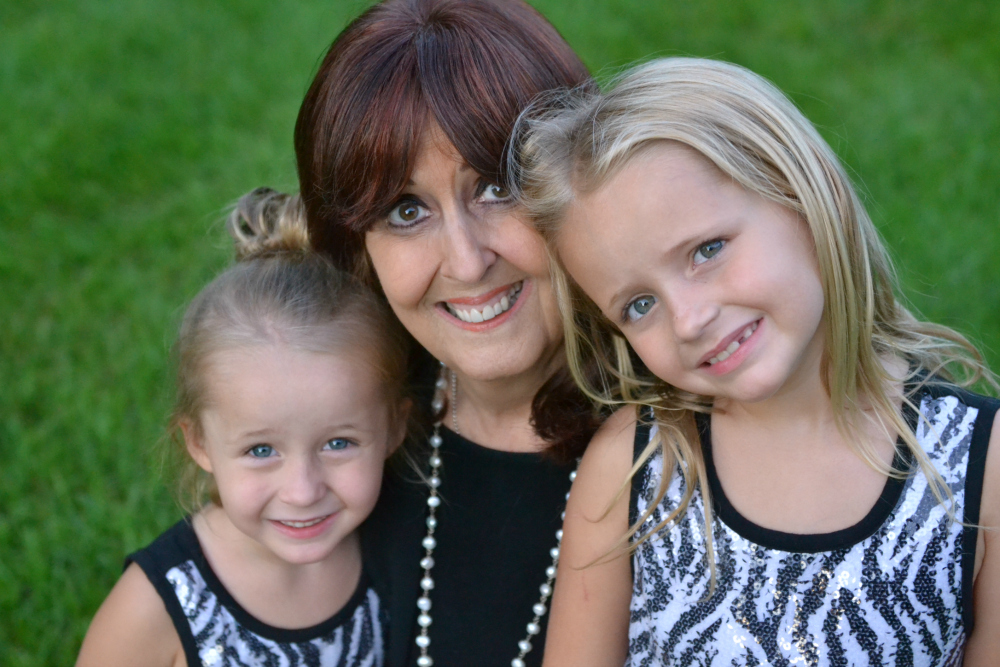 She also took to heart our suggestion to spend more quality time with them, securing her spot in their hearts as the most fun auntie on the planet. When she died of cancer a year ago, we were all devastated, but I'm so thankful that the memories my girls have are attached to her and not just the stuff she gave them.
Saying No to the Gifts
As parents, it is far too easy to use holidays and special occasions as an excuse for more stuff. After all, our consumer-driven culture keeps driving home that message that Christmas is all about the gifts, and that Easter is all about the baskets, and that birthdays without presents are, well, just not birthdays at all.
But those are all lies, and they are lies that we, as parents, have the power to say no to. We can say yes to the special without saying yes to the stuff. They don't have to go hand in hand.
In my family, this has meant taking the initiative to explain our limits both to our own kids and to the gift givers in their lives. It has also meant instituting a "no gift" policy at birthday parties and limiting Christmas gifts to a just a few.
I've heard of many families who limit their gifts to three to represent the number of gifts brought by the Wise Men, and of others who follow a "something you want, something you need, something to wear, and something to read" policy.
For birthdays, we usually give our own girls a choice between a trip or outing with the family or having their friends over for a party. Over the years, they've gone back and forth between these two choices, and our birthday celebrations have included a trip to Key West, a last-minute Peacock Party, an intimate Explorer Party with just two friends, and big, elaborate bashes with 50+ guests, like this Mermaid Party or this Sweet Shop Party.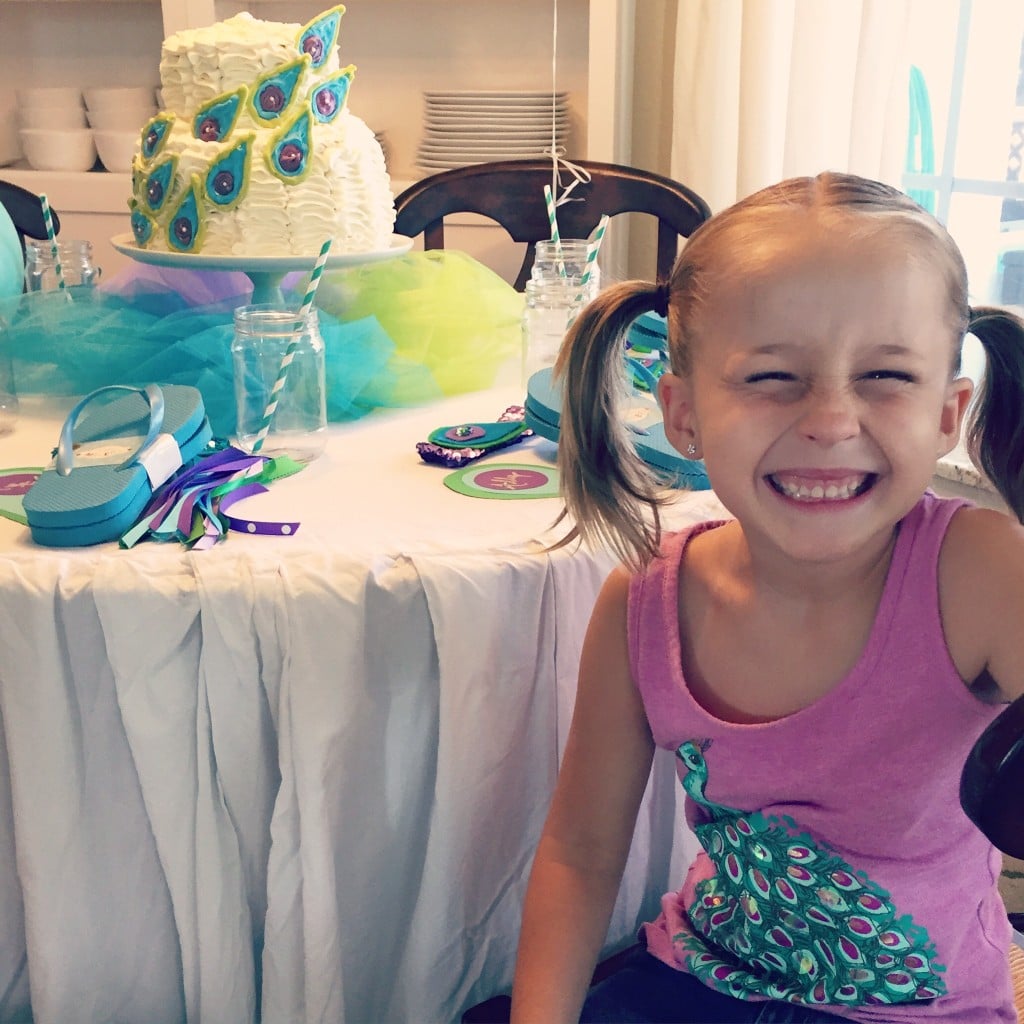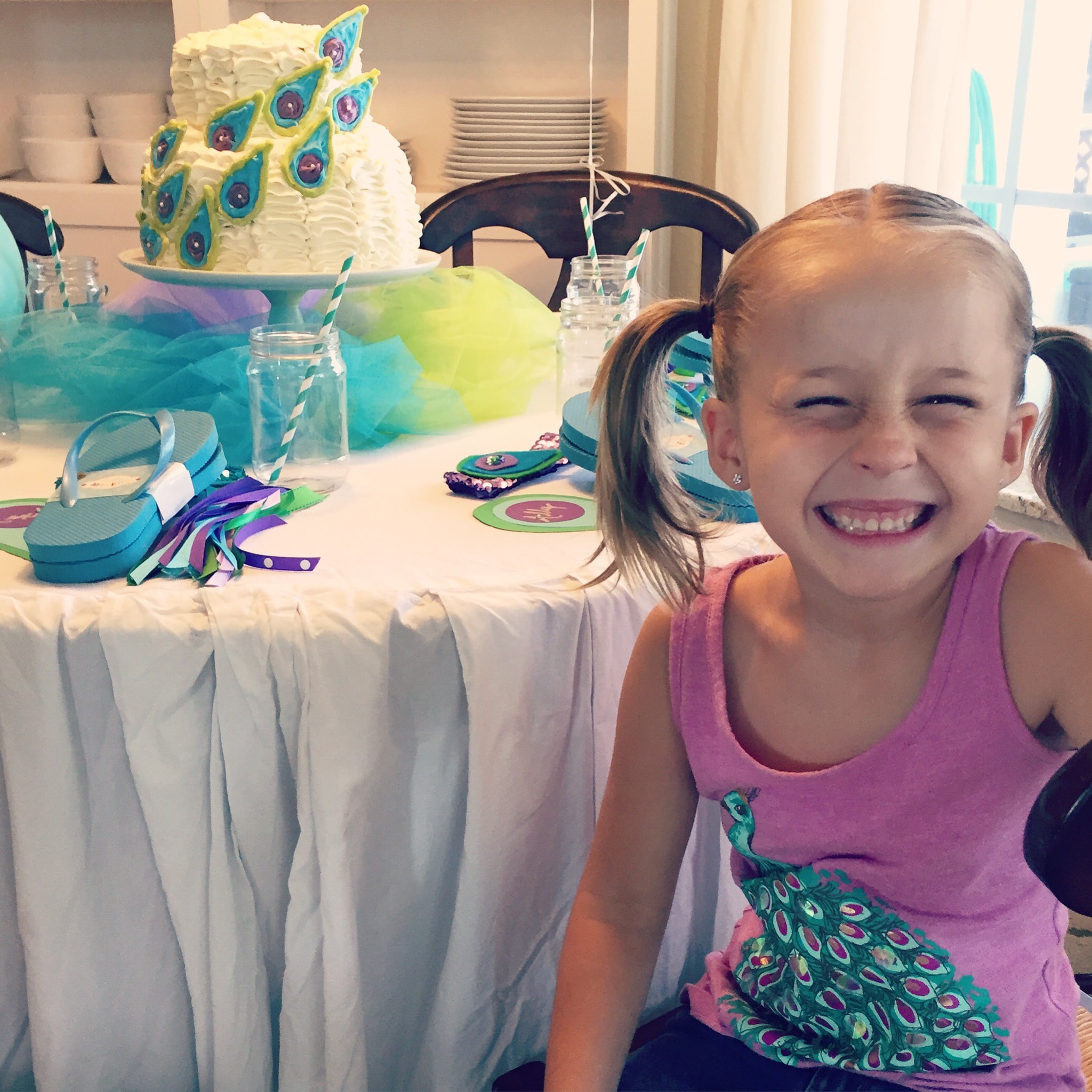 Whatever the choice may be, it is always a lot of fun! But if they do choose the party option, our invitations always firmly state that gifts are not welcome, usually with a line at the bottom that says "your presence is your present—no gifts please!" It's simple, to-the-point, and effective.
It may feel awkward at first to be so clear with others about what you want for your family, but it pays off in less stress, fewer messes, and in kids that are far less entitled and far more content.
In the end, as parents it is our job to fight back against the culture of consumerism that surrounds us, and to protect our kids from being swept away by propaganda about what to buy. It is our job to have open and honest conversations about wants versus needs, and to say enough is enough, because our kids will certainly not do it themselves. They don't yet have the wisdom to discern what is hype from what is reality. They need us to do it for them.
And as parents, it is our job to know that sometimes it is okay to say no.
Even to gifts.
Want more? You'll also love:
PIN FOR LATER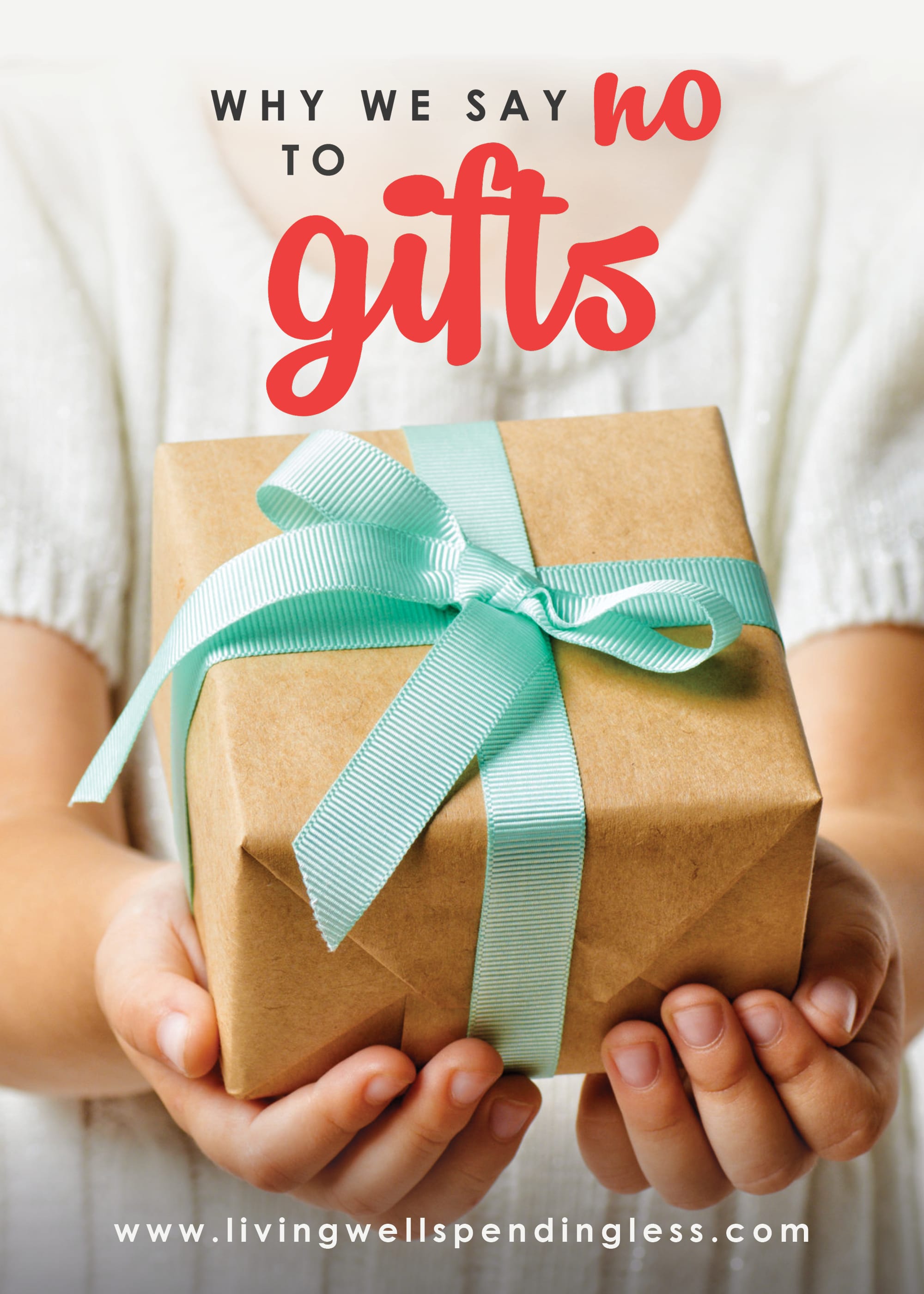 TAKE BACK CONTROL OF YOUR HOME LIFE
---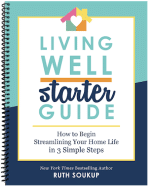 Ever feel like you just can't keep up? Our Living Well Starter Guide will show you how to start streamlining your life in just 3 simple steps. It's a game changer--get it free for a limited time!
If you love this resource, be sure to check out our digital library of helpful tools and resources for cleaning faster, taking control of your budget, organizing your schedule, and getting food on the table easier than ever before.