You may recall that last month I totally blew it and forgot my mom's birthday.
Oops.
She has long since forgiven me,  but I still feel terrible. Luckily Mother's Day is coming so I now have a chance to make it up for her. I've been doing a little online "window" shopping, and I have found so many great gift ideas that I just had to share them. (Husband, if you're reading, hint hint.)  And because this is Living Well Spending Less, you can bet that everything on this list is a great deal! Because the only thing better than finding the perfect gift is the perfect gift at a bargain price.
I am a huge fan of online shopping, especially from Amazon.com, where two-day shipping is free on almost everything when you sign up for Amazon Mom. What's better than that? I avoid having to drag my kids into a billion stores, I save on gas, and, since my mom lives in Washington State and I live in Florida, I save on shipping costs.
Home & Garden
1. Presto Pro EverSharp Electric Knife Sharpener
. Dull knives are so annoying & this just looks so cool. The thought of being able to slice through a tomato like butter almost makes me giddy. (Amazon.com, $29.95)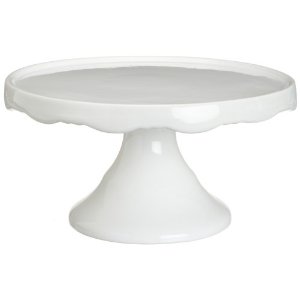 2. Rosanna White Pedestal Cake Stand
. I love my white cake stand so much that I don't know how I ever lived without it. It makes everything look prettier. I wish I had a dozen. (Amazon.com, $29.99)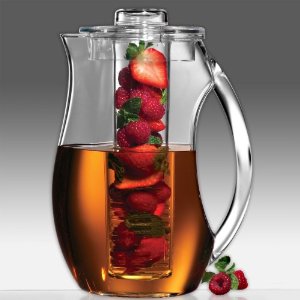 3. Prodyne Fruit Infusion 93-Ounce Natural Fruit Flavor Pitcher
. How cool is this for making your own fruit-flavored ice tea (for a fraction of the cost of that tasty-but-pricey bottled stuff)? (Amazon.com, $19.84)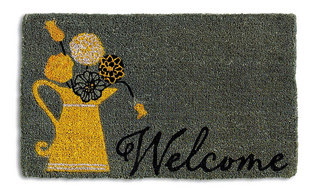 4. Gray Welcome Mat (click on tag shop, ends 4/28). I am already in love with Zulily.com for kids clothing, but every once in a while they also feature some very cute home goods at AMAZING prices! I found this tag shop yesterday and I literally want to order single item. But hurry! The Tag shop will only be featured until tomorrow! Oh, and if you order $50 or more, be sure to use coupon code GA1982 to save an additional $5! (Zulily.com, tag Shop, $16.49)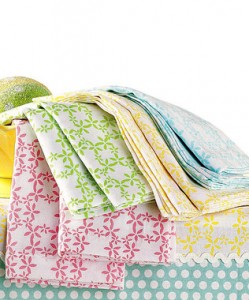 5. Pastel Dishtowels Set. So cute, I die. (Zulily.com, tag Shop, $9.99)
6. Pastel Bouquet Nested Serving Bowl Set . (Zulily.com, tag Shop, $24.99)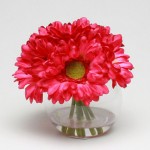 7. Pink Gerbera Daisies & Vase Set. As pretty as a fresh bouquet, but lasts forever! (And cheaper too!)  (Zulily.com, $16.99)
8. Multicolored Nesting Bowls. Love, love, LOVE these! (Zulily.com, $14.99)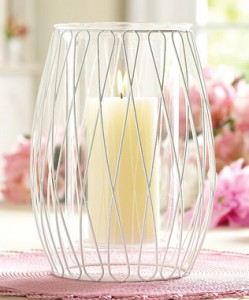 9. White Crisscross Wire Hurricane Candle Holder. So shabby chic. Totally adorable. (Zulily.com, $18.99)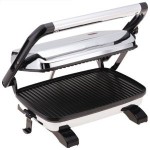 10. Hamilton Beach Gourmet Panini Press
. I get hungry just looking at it. I think this would be one of those things that you'd never think to buy for yourself, but one you had it, wouldn't be able to live without. (Amazon.com, $28.86)
Books, Magazines & Music
11. Good Housekeeping Magazine Subscription
. Call me old school, but I love this magazine! And what a steal at under $10 for a year subscription! (Amazon.com, $7.97; cover price: $41.88)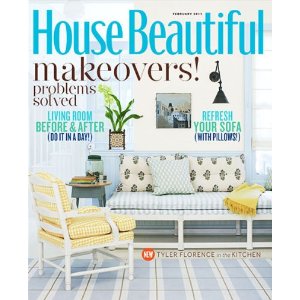 12. House Beautiful Magazine Subscription
. Just for the pictures alone. (Amazon.com, $12; cover price $45.00)
13. Southern Living Magazine Subscription
. A must for anyone who lives in the South! (Amazon.com, $14.95; cover price $64.87)
In January I went to a blogging conference called Blissdom. While I was there, I met some truly amazing women who just happen to write blogs. Some of them write books too, including the next 3 books on this list. All 3 have been absolutely fabulous, thought-provoking, and inspiring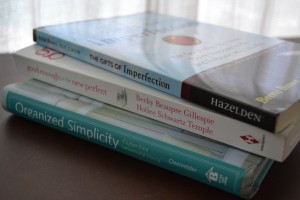 14. Good Enough Is the New Perfect: Finding Happiness and Success in Modern Motherhood
. A must-read for any type-A over-acheiving mommy. (Amazon.com, 10.33)
15. Organized Simplicity: The Clutter-Free Approach to Intentional Living
. My organizing book fetish continues…but this book is inspiring beyond just cleaning up. (Amazon.com, $10.45)
16. The Gifts of Imperfection: Let Go of Who You Think You're Supposed to Be and Embrace Who You Are
. Brene Brown, who wrote this book, was one of the keynote speakers for the conference & her words have changed me beyond measure. Read this book and then give it to everyone you know. It will change your life! (In a good way.)  (Amazon.com, $8.44)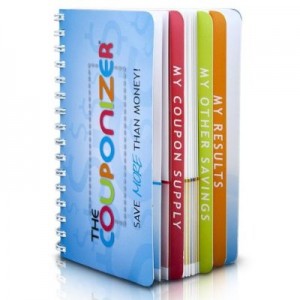 17. The Couponizer Coupon Organizer
. What could be better then the gift of saving money? You could even include a copy of the LWSL Beginner's Guide to Coupons free eBook. (Amazon.com, $19.95)
18. Alison Krauss & Union Station Paper Airplane
(Amazon.com, $11.88) and 19. Adele 21
(Amazon.com, $11.71)
Clothing and Accessories
20. allen allen Women's Open Cardigan
. This sweater is cute, stylish, totally cozy, and 70% off. In other words, perfect! (Amazon.com, $28.34)
21. Pink Rose Handbag By Fash
And speaking of very cute things for 70% off…(Amazon.com, $21.90)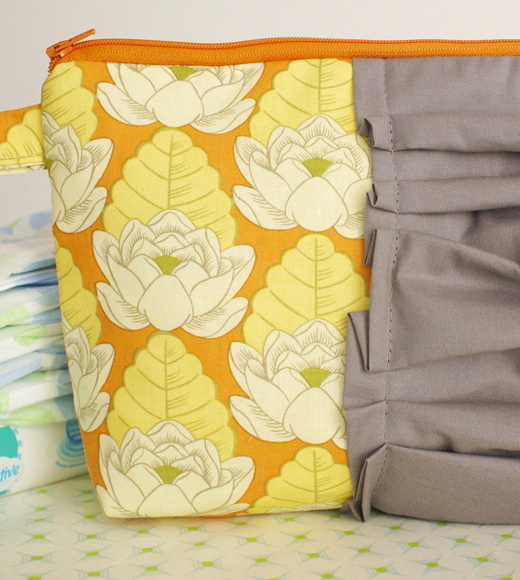 22. Gussy Sews Orange Lotus Wristlet. At Blissdom I saw all these women walking around with the cutest bags I had ever seen. I finally told a gal, "I just love your bag, where did you get it?" And she replied, "Well, I'm Gussy and I make them." I ordered my bag the next day and now I am totally hooked. And sweet Gussy has even offered a special discount just for LWSL readers! Use coupon code "livingwell" to save 15% on your order through Saturday, May 7th. (ShopGussy.com, $27.20 after discount)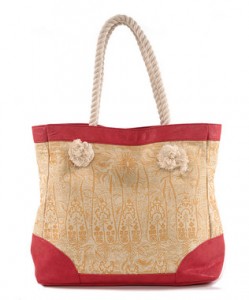 23. amy kathryn Gold Carnation Tote @ amykathryn Gold Carnation Tote (ends 4/29) (Zulily.com, amy kathryn Shop, $29.99)
Crafts & Hobbies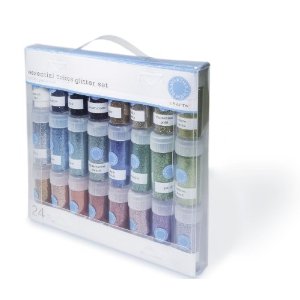 24. Martha Stewart 24-Vial Glitter Multi-Pack
. I bought this glitter pack several months ago and it has been so much fun! This is a great gift for any crafty mom. (Amazon.com, $24.97)
25. Stampin' Up $15 Grab Bag ($60 worth of products!) I'm a sucker for grab bags. Okay, so you don't know exactly what you're going to get, but I love pretty much everything in the Stampin' Up catalog, so how exciting to get at least $60 worth of stuff for only $15! I just ordered this last week and I can't wait to see what I get! (StampinUp.com, $15.00)
Food, Wine, & Flowers
26. $30 worth of fresh flowers from KaBloom for only $15. This is a great deal anyway, but if you are new to Eversave, (a daily deal site similar to Groupon), you will get a $4 credit when you sign up (making this a SPECTACULAR deal at only $11!) (Eversave.com, $15)
And speaking of Groupon, there are a few deals today that would make great gifts!
27. Get $20 worth of chocolate from Chocolate.com for only $10 @Groupon.com (Fort Wayne)
28. Get $25 worth of nuts, dried fruit, & candy from Nutty Guys for only $10 @ Groupon.com (Boston)
29. Get $75 worth of fine wine from Barclay's Wine for $25 @ Groupon.com (Cedar Rapids)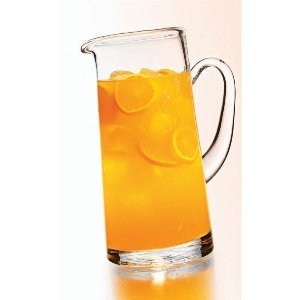 30. Essentials 70 oz. Glass Pitcher
. (Amazon.com, $28.84) Okay, so the pitcher isn't technically food, but my gift idea to go along with this is my favorite Sangria recipe, printed on a pretty card:
Fruit Sangria
1/2 c. rum 1/2 c. sugar 1 c. apple juice 1 lime, thinly sliced 1 orange, thinly sliced 1 lemon thinly sliced 1 bottle of red or white wine (doesn't matter which, as long as it's cheap!) Mix rum, sugar, & juice in bottom of pitcher until sugar is dissolved. Layer fruit in bottom of pitcher, then pour in red wine. Let sit for several hours in refrigerator, or preferably overnight. Serve over ice in wine glasses.
Happy Shopping!