Looking for some perfect and affordable Mother's Day gifts? Here's your chance to make your Mother's day extra special with these 30 gifts all under $40!
You may recall that last month I totally blew it and forgot my mom's birthday.
Oops.
She has long since forgiven me, but I still feel terrible. Luckily Mother's Day is coming so I now have a chance to make it up for her. I've been doing a little online "window" shopping, and I have found so many great gift ideas that I just had to share. (Husband, if you're reading, hint hint.) And because this is Living Well Spending Less, you can bet that everything on this list is a great deal! Because the only thing better than finding the perfect gift is the perfect gift at a bargain price.
I am a huge fan of online shopping, especially from Amazon, where two-day shipping is free on almost everything when you sign up for Amazon Prime. It's especially helpful right now with everything going on and since my mom lives in Washington State and I live in Florida, I can just ship it right to her.
*Reminder prices and availability are subject to change without notice. *
30 Fabulous Gifts for Mom Under $40
Home & Garden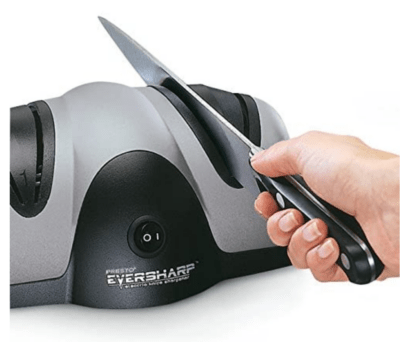 1. Presto Pro EverSharp Electric Knife Sharpener
– Dull knives are so annoying & this just looks so cool. The thought of being able to slice through a tomato-like butter almost makes me giddy.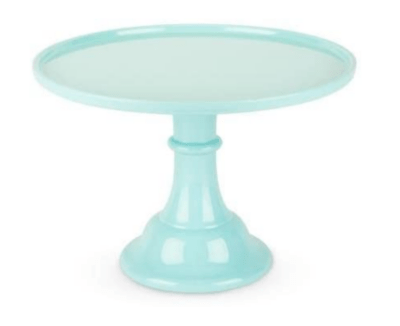 2. Pedestal Cake Stand
– I love my cake stand so much that I don't know how I ever lived without it. It makes everything look prettier. These pedestals come in 5 different colors. I wish I had a dozen.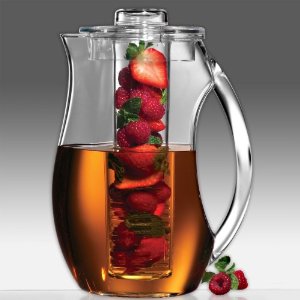 3. Prodyne Fruit Infusion 93-Ounce Natural Fruit Flavor Pitcher
– How cool is this for making your own fruit-flavored ice tea (for a fraction of the cost of that tasty-but-pricey bottled stuff)?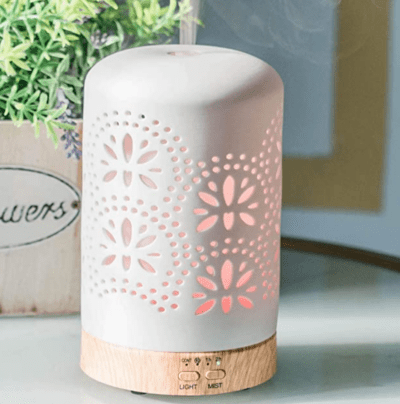 4. Altrasonic Diffuser – White Ceramic Aromatherapy Diffuser with 4 Timer options & 7 Color Changing Light options, Cool Mist Humidifier for Home Office Bedroom, BPA-Free, Floral design.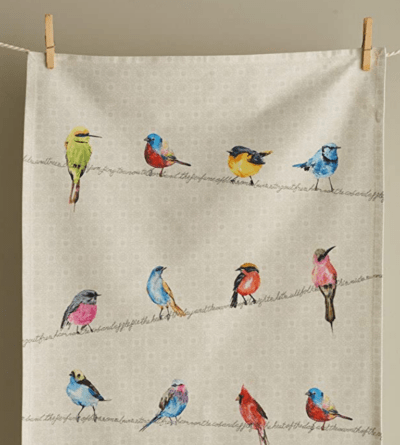 5. Maison d' Hermine Birdies On Wire Kitchen Towel – 100% Cotton Set of 2 Kitchen Towels, 20 – inch by 27.5 – inch. So cute, I die.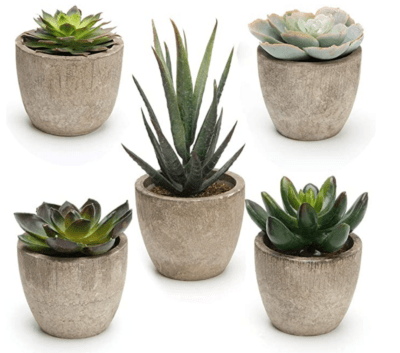 6. Coitak Artificial Succulent Plants Potted – Assorted Decorative Faux Succulent Potted Fake Cactus Cacti Plants with Pots, Set of 5. They look so real and no one needs to worry about them dying.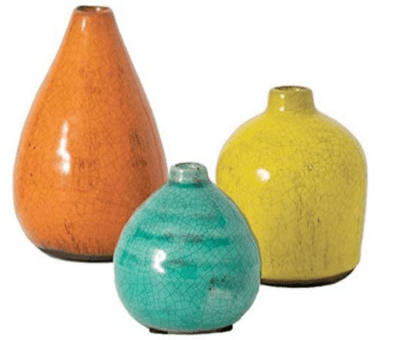 7. Sullivans Small Ceramic Vase Set-Various Sizes, Set of 3. Beautiful aqua, orange and green colors. Decorative use only – Not watertight.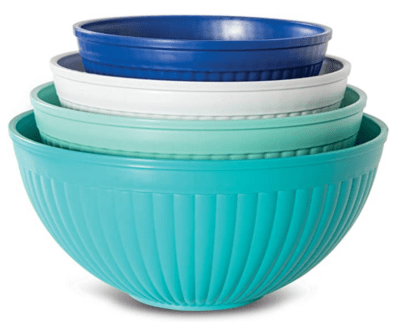 8. Nordic Ware Prep & Serve Mixing Bowl Set- Includes 2 quart, 3.5 quart, 5 quart, and 7 quart heavy duty bowl. BPA-free and Melamine Free Plastic.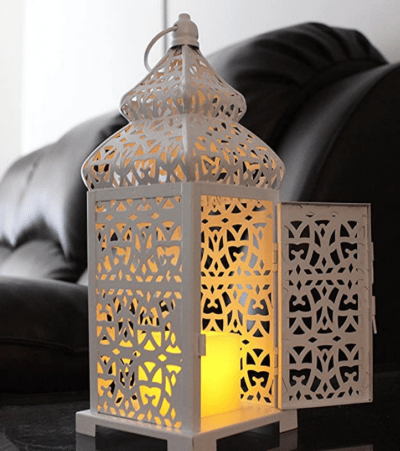 9. White Temple Moroccan Style Candle Lanter – Intricate panels cast a haunting halo of dancing candlelight, while a graceful outer shape brings to mind a Moroccan temple tower. A beautiful addition to any room.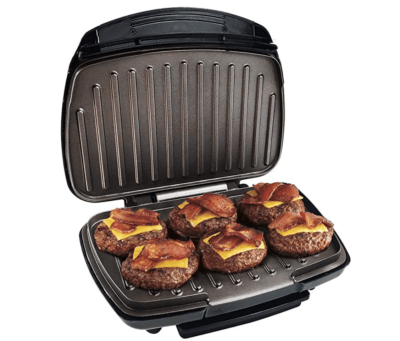 10. Health and Home 2-Serving Classic Plate Grill Maker and Panini Press – The 10″ X 6″ cooking surface has a Nonstick Coating. The 2-serving area of the grill is perfect for burgers and chicken for the whole family, or a smaller meal complete with grilled vegetables.
Books, Magazines & Music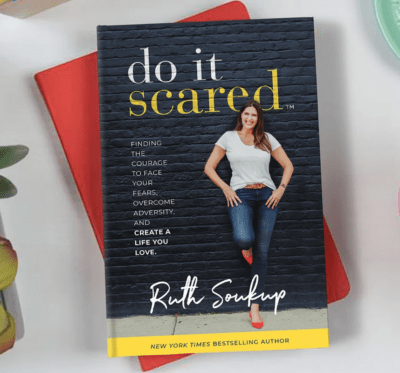 4. Do It Scared – Yes I included my book because it has such great information that combines practical, easy-to-implement strategies for overcoming fear and resistance in your life, along with the motivation and encouragement to actually start making real changes that lead to big results.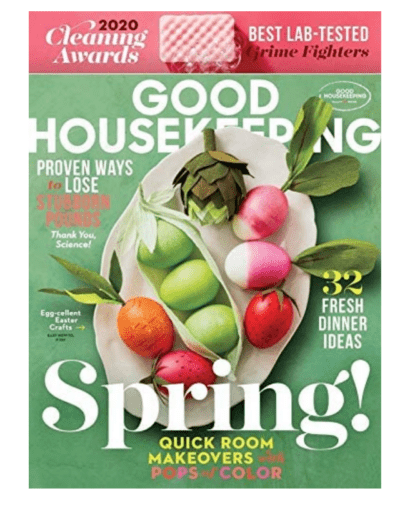 11. Good Housekeeping Magazine Subscription
– Call me old school, but I love this magazine! And what a steal at under $10 for a year subscription!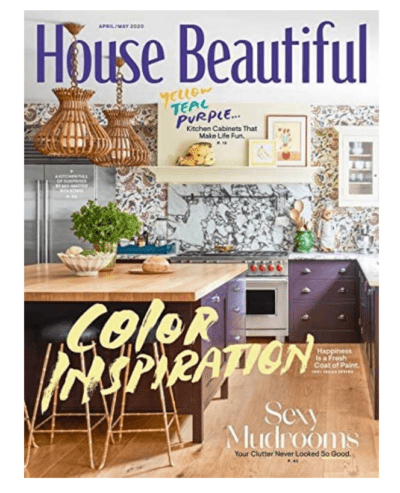 12. House Beautiful Magazine Subscription
– Just for the pictures alone.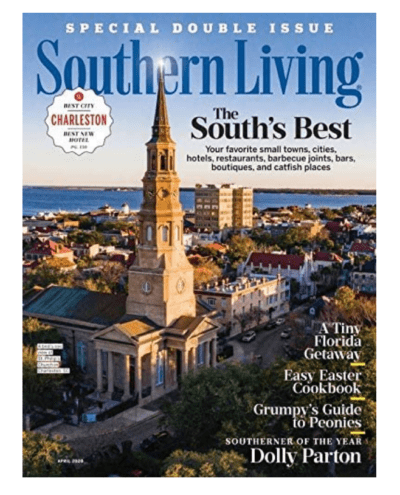 13. Southern Living Magazine Subscription
– A must for anyone who lives in the South!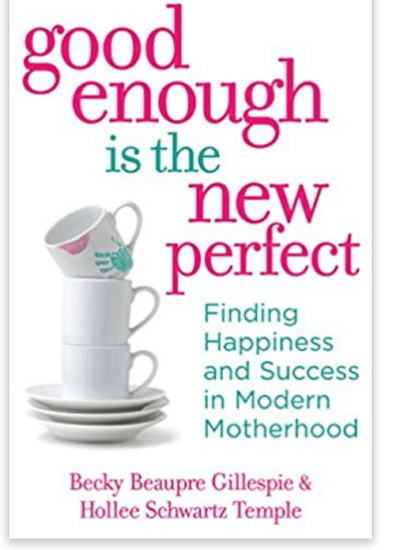 14. Good Enough Is the New Perfect: Finding Happiness and Success in Modern Motherhood
– A must-read for any type-A over-achieving mommy.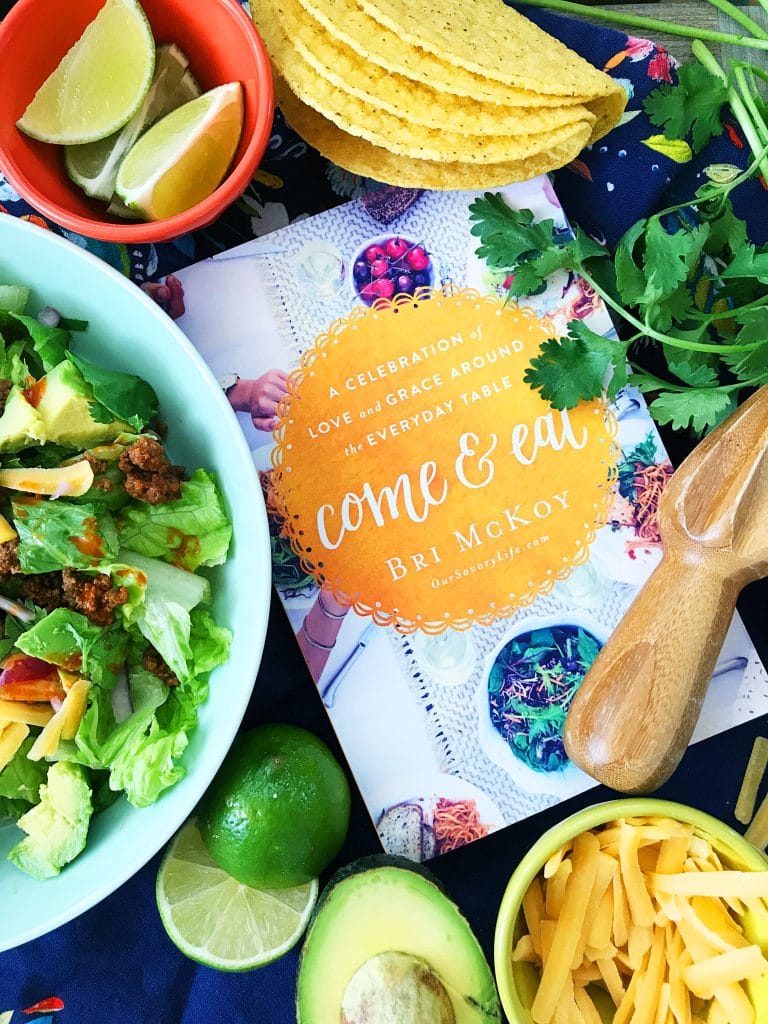 15. Come and Eat: A Celebration of Love and Grace Around Every Table
– Come and Eat offers recipes, tips, and questions to jump-start conversation, while reminding us that fellowship in God's love is always the most remembered, most cherished nourishment.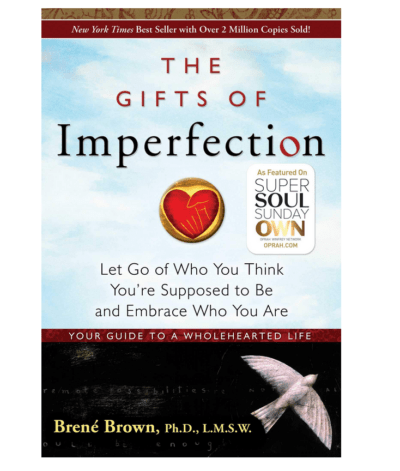 16. The Gifts of Imperfection: Let Go of Who You Think You're Supposed to Be and Embrace Who You Are
– Brene Brown, has written many books over the years & this one is still one of my all-time favorites! It will change your life! (In a good way.)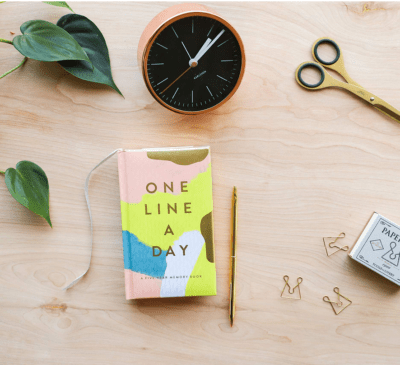 17. Modern One Line a Day: A Five-Year Memory Book – Includes full-color artwork on every page inside along with five years' worth of calendar dates with space to reflect.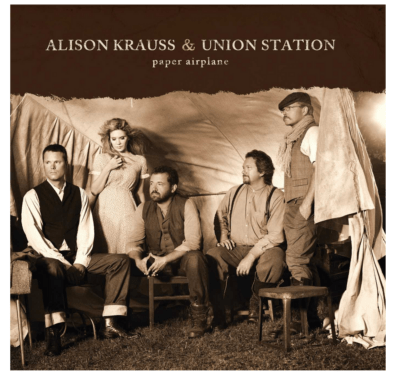 18. Alison Krauss & Union Station Paper Airplane
– Just a super small sample of the music I like.
19. Adele 21-
I mean, who doesn't love classic Adele?

Clothing and Accessories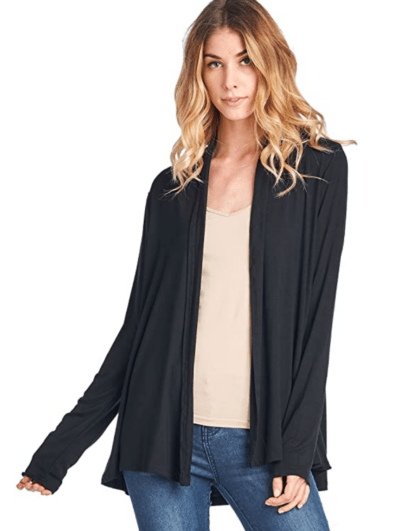 20. Women's Lightweight Open Front Long Sleeve Cardigan – 96% bamboo and 4% spandex. Available Sizes: Small-3X-Large. It comes in 22 colors!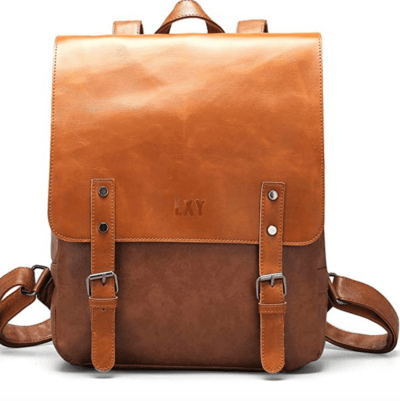 21. LXY Vegan Leather Backpack Vintage Laptop Bookbag – This vegan leather backpack is stylish and classic looking. It good size fashion backpack for going to work, campus, gym, recreation, weekend getaways, travel, and casual daily use.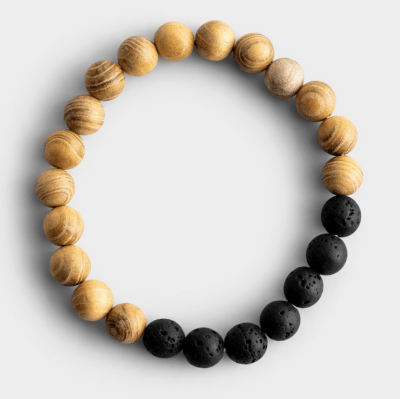 22. Camphor Wood & Lava Stone Beaded Bracelet– A beautiful bracelet to keep your essential oils with you all day.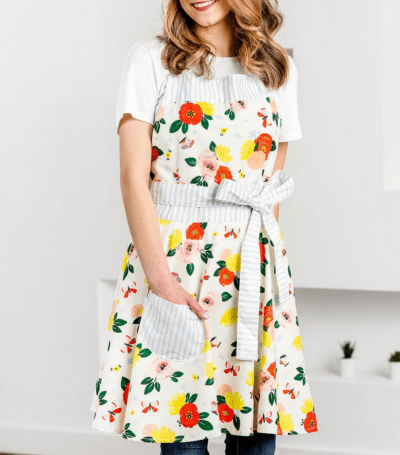 23. In Bloom – Flare Bib Apron – With the premium quality and modern, beautiful design that you can always expect from Studio 71, this wonderful gift makes a statement on any occasion.
Crafts & Hobbies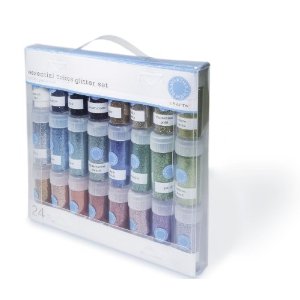 24. Martha Stewart 24-Vial Glitter Multi-Pack
– I bought this glitter pack several months ago and it has been so much fun! This is a great gift for any crafty mom.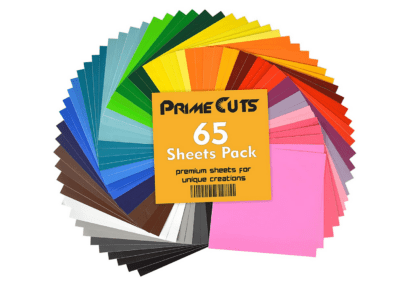 25. Permanent Adhesive Backed Vinyl Sheets by PrimeCuts – 65 sheets in a broad variety of 32 different glossy and matte colors. This product comes flat and ready to use, saving you valuable time, while preventing the hassle of bent corners even before use! If you use cutting machines like Cricut, Silhouette, Graphtec, Pazzles, Inspirations, Quickutz, Xyron, Craft ROBO, or another crafting cutter this is a must-have!
Food, Wine, & Flowers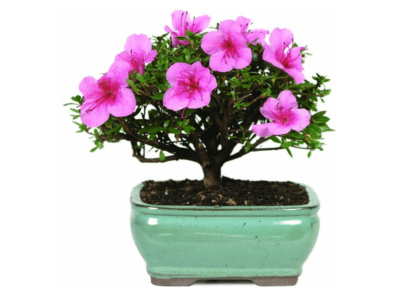 26. Brussel's Live Satsuki Azalea Outdoor Bonsai Tree – 5 Years Old; 6″ to 8″ Tall with Decorative Container.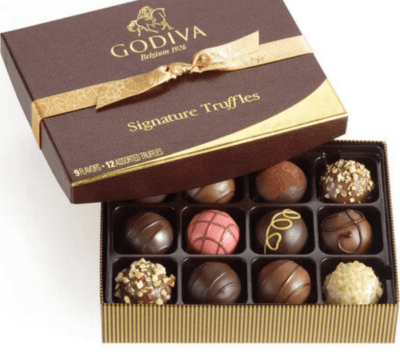 27. Signature Chocolate Truffles Gift Box – Filled with 12 gourmet chocolates in milk chocolate, dark chocolate, and white chocolate, there's something delicious for everyone to enjoy.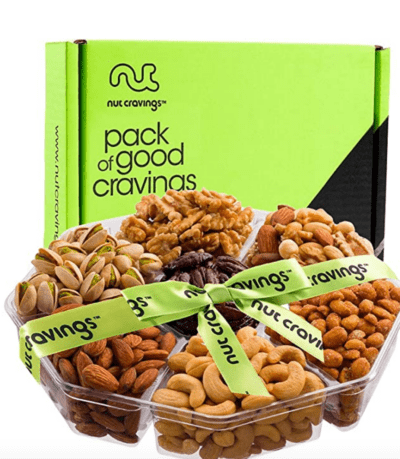 28. Nut Cravings Gourmet Gift Tray – (Large 7 Section) Variety Pack Includes Whole Almonds, Whole Cashews & In-Shell Pistachios Toasted to Crunchy Crisp & Lightly Coated in Salt.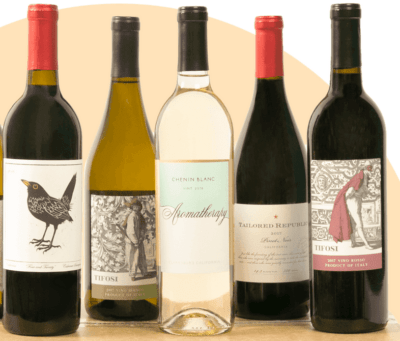 29. Firstleaf – A subscription wine club with wines from around the world varying in price.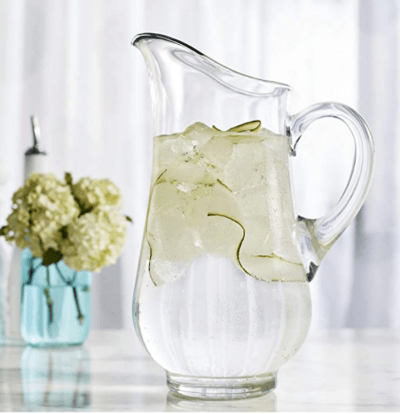 30. Libbey Atlantis Glass Pitcher
– 73 ounce lead-free and hand-blown in Mexico.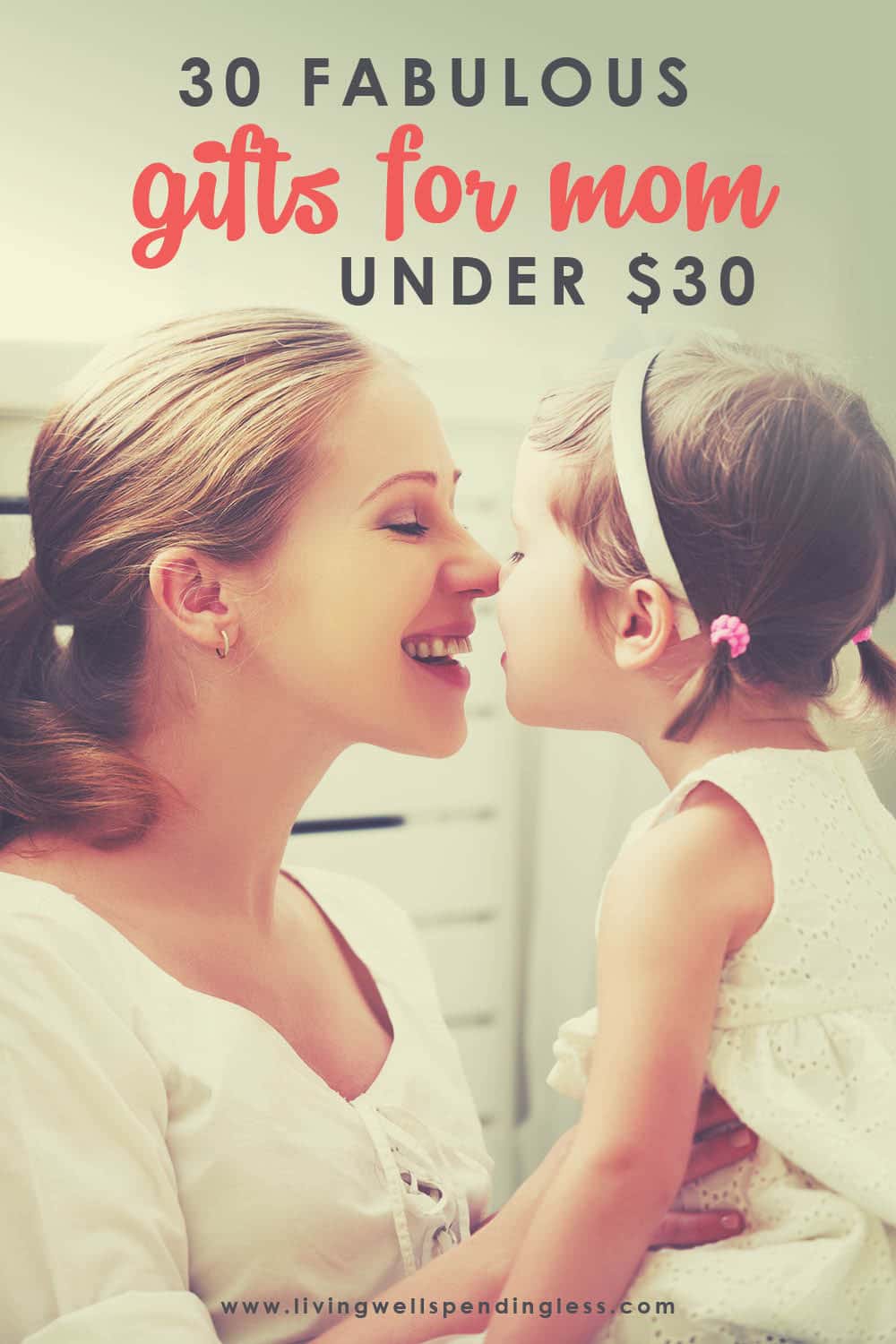 Enjoy and Happy Mother's Day!

TAKE BACK CONTROL OF YOUR HOME LIFE
---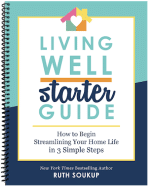 Ever feel like you just can't keep up? Our Living Well Starter Guide will show you how to start streamlining your life in just 3 simple steps. It's a game changer--get it free for a limited time!
If you love this resource, be sure to check out our digital library of helpful tools and resources for cleaning faster, taking control of your budget, organizing your schedule, and getting food on the table easier than ever before.