Searching for inspiration for your next brunch? Here are a host of great ideas to help inspire you as you plan a birthday or Easter brunch.
I have always loved having my birthday in the Spring. It is such a green and fresh and cheery time of year! And if my birthday so happens to fall on Easter–which it does every now and then–well, then, even better!
Now I don't normally throw myself a party, but since this year was the big 3-5 (when did I get so old?!) AND my sister & her family were coming AND it was Easter, hosting a simple brunch to celebrate the day just seemed like the perfect fit.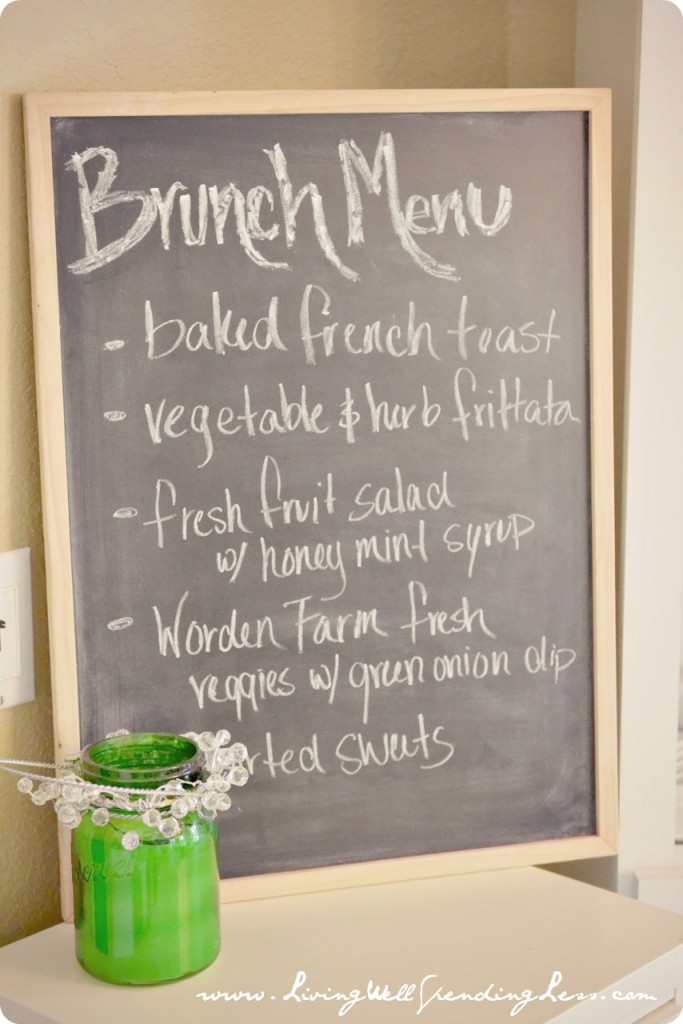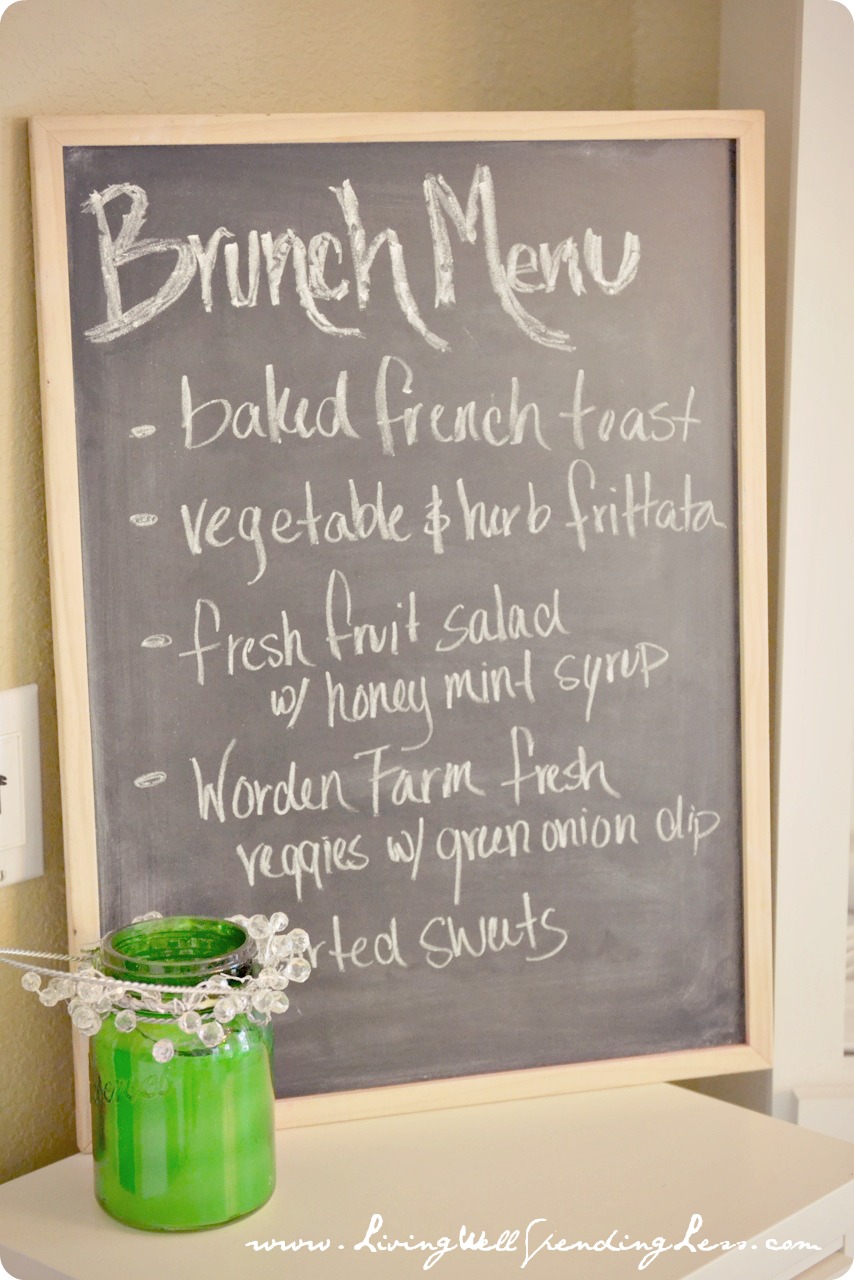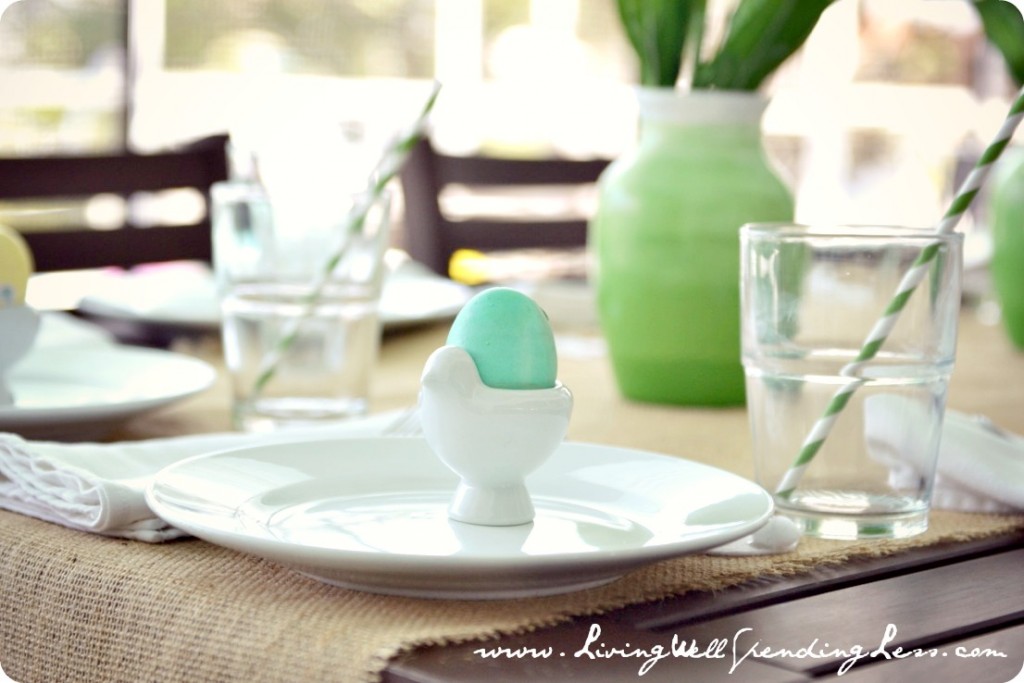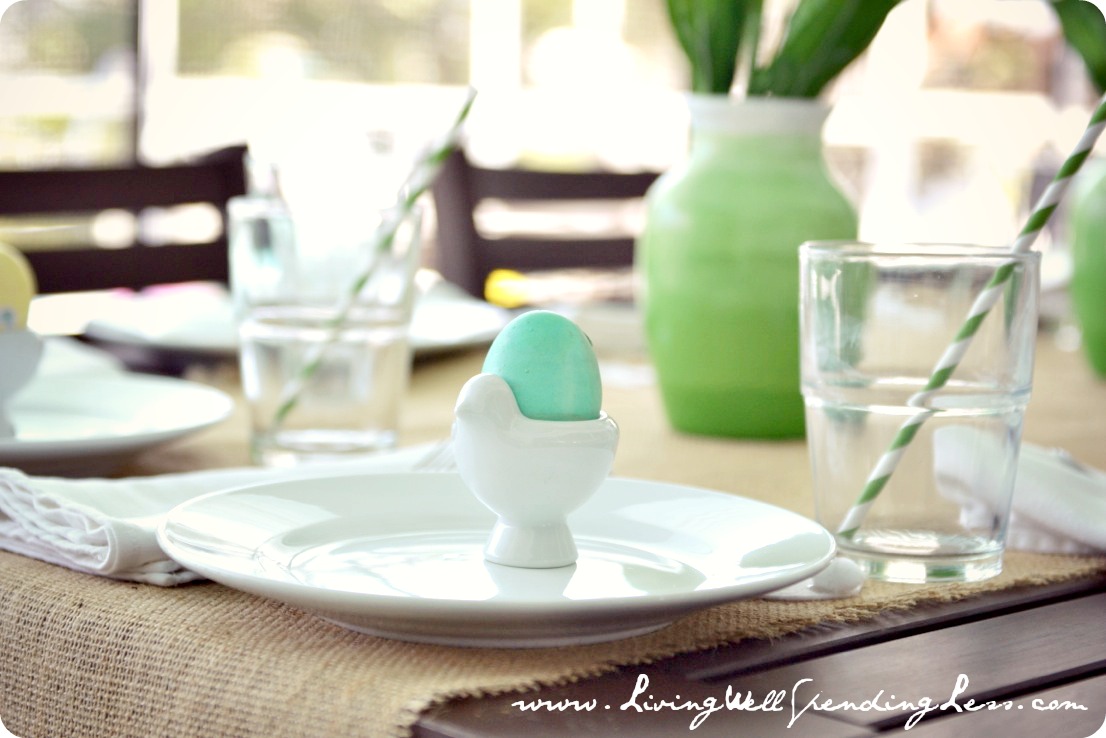 With only eight of us, I tried not to go too crazy on the menu. (Though Husband would probably tell you I still made way too much food. I just can't help myself. It's what I do.) We had Overnight Baked French Toast and a delicious Veggie Frittata made with leeks, potatoes, carrots, green onions, & zucchini from Worden Farm.
I also whipped up a fruit salad with mint dressing and assembled a little veggie tray (using more Worden Farm veggies) just because I saw this one on Eddie Ross and fell in love. Did I mention Husband hates veggie trays? He thinks no one ever eats them. Luckily for me it was MY birthday so I got a pass! 🙂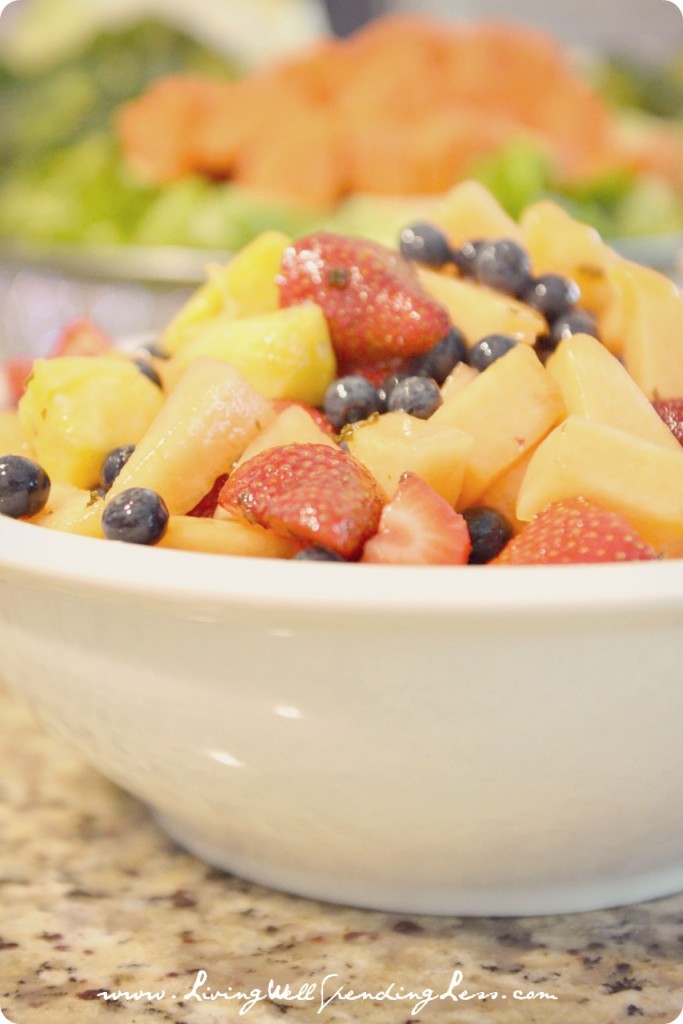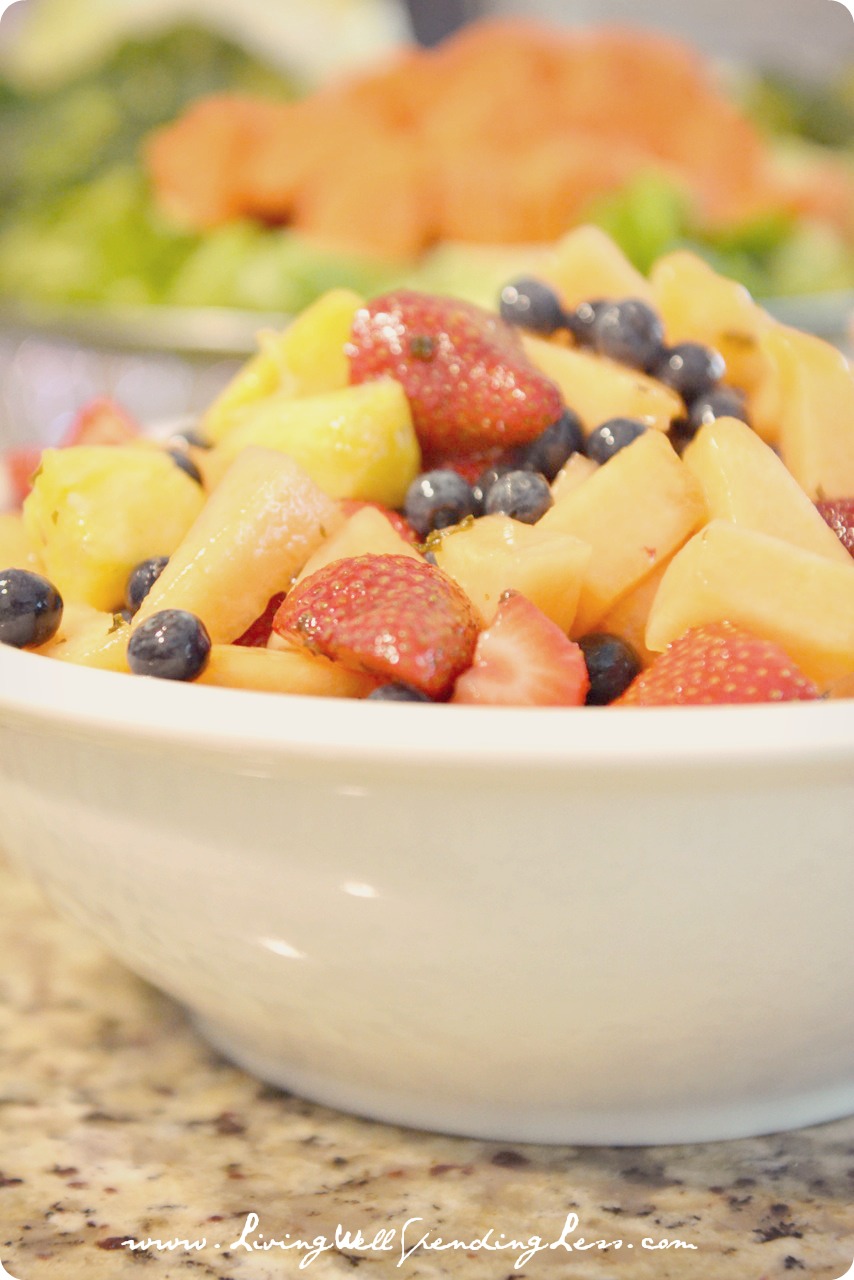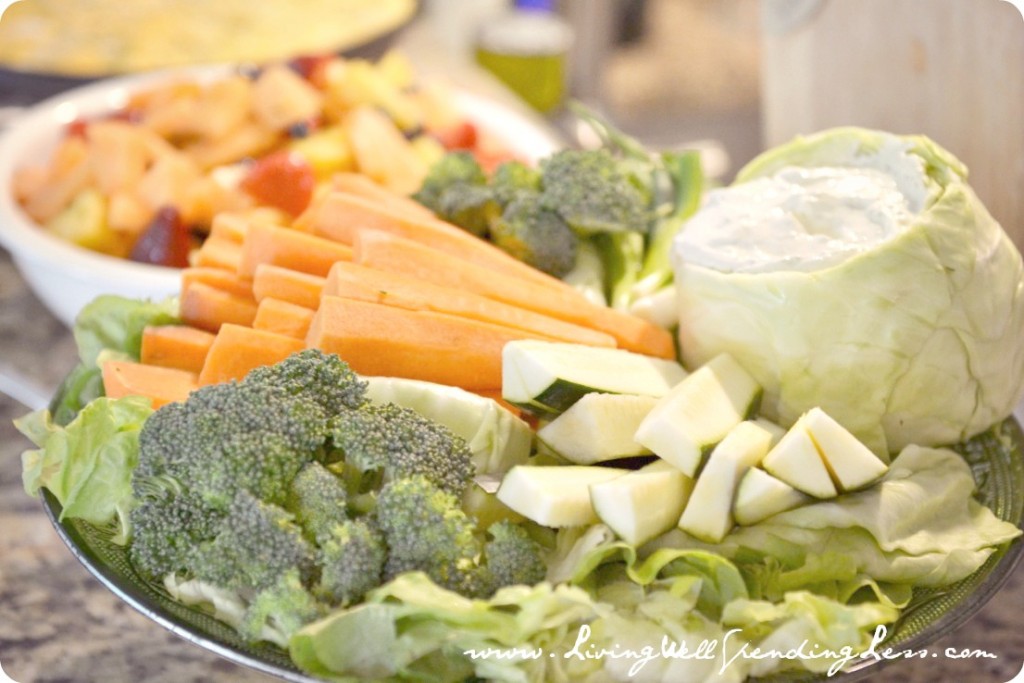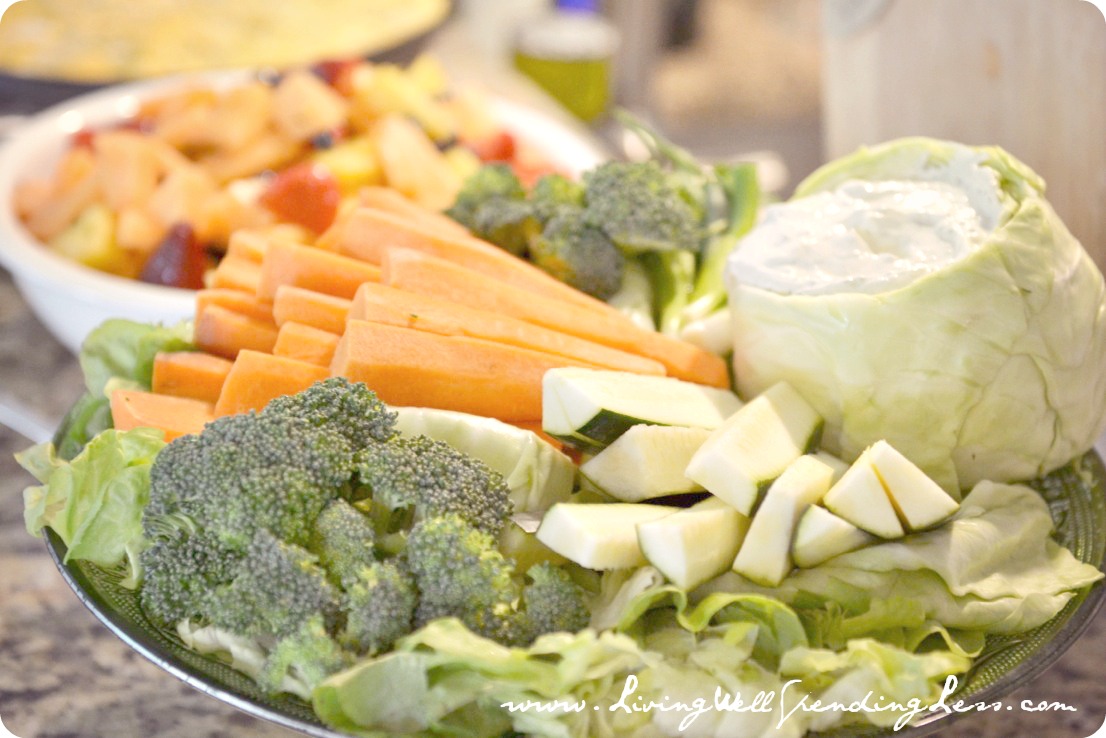 For sweets the girls and I made some cute little bunny & chick cake pops (which were also the perfect treat to hand out to my Sunday School class). I was also planning to bake a cake & make a cute little chalkboard birthday bunting to place on top, but husband surprised me by ordering one from Publix instead. In the end, that was much easier and the cake was divine!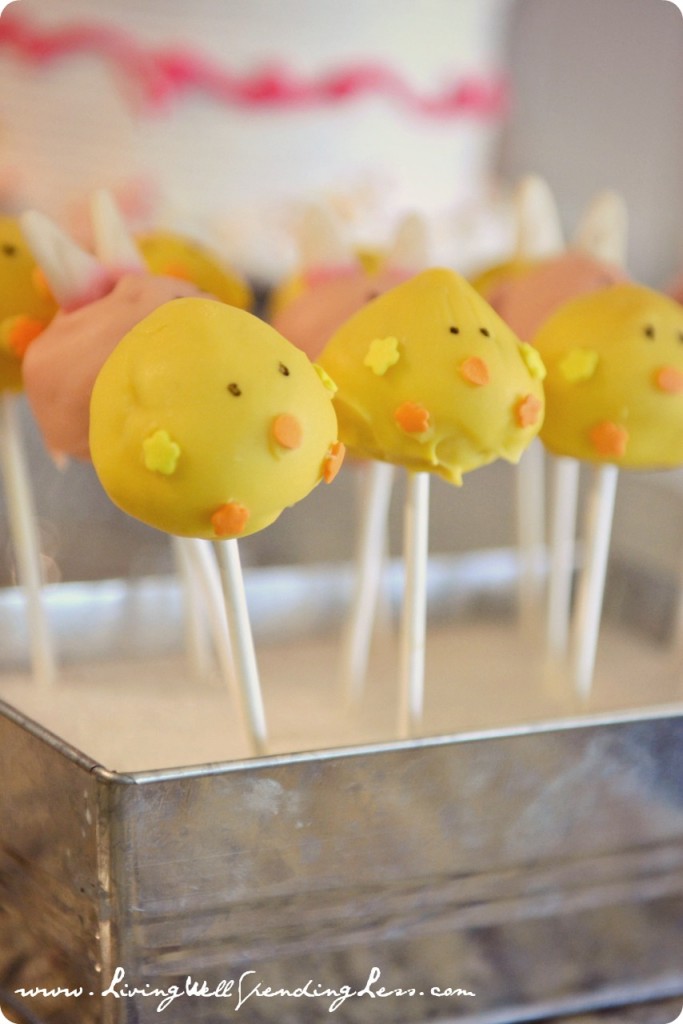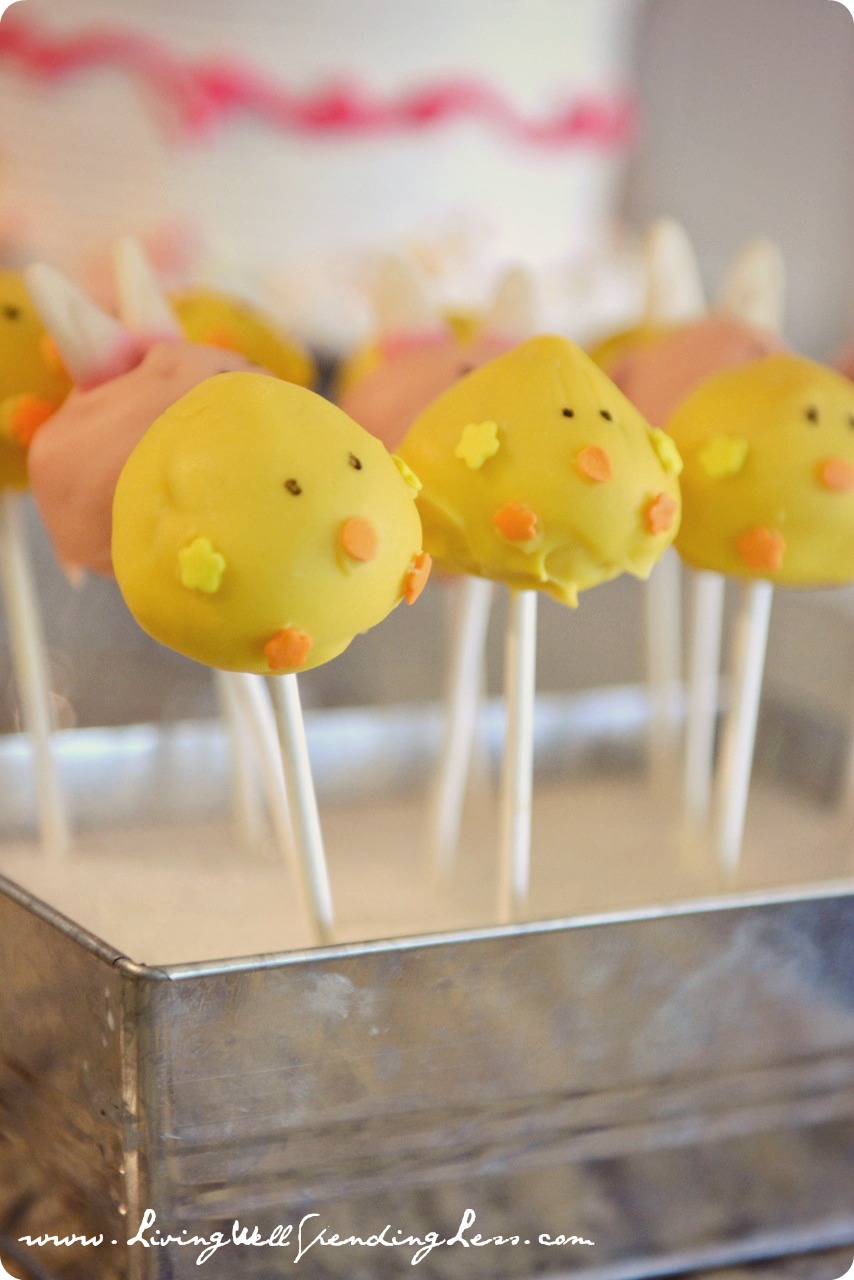 I did most of the prep work on Saturday–cutting up the fruit & veggies, making the syrup for the fruit salad, making the veggie dip, and preparing the french toast–so that cooking on Sunday was a breeze. The decorations were pretty simple too–just these dollar store ombre vases and this no-sew burlap & felt bunny table runner. Both were super easy to make (and super inexpensive too!)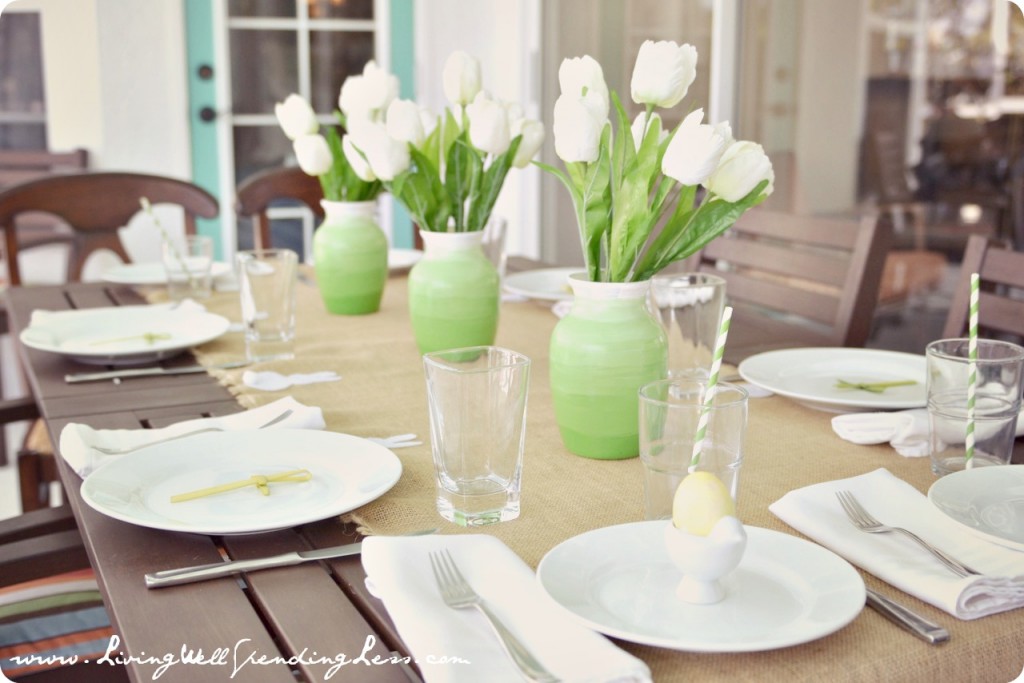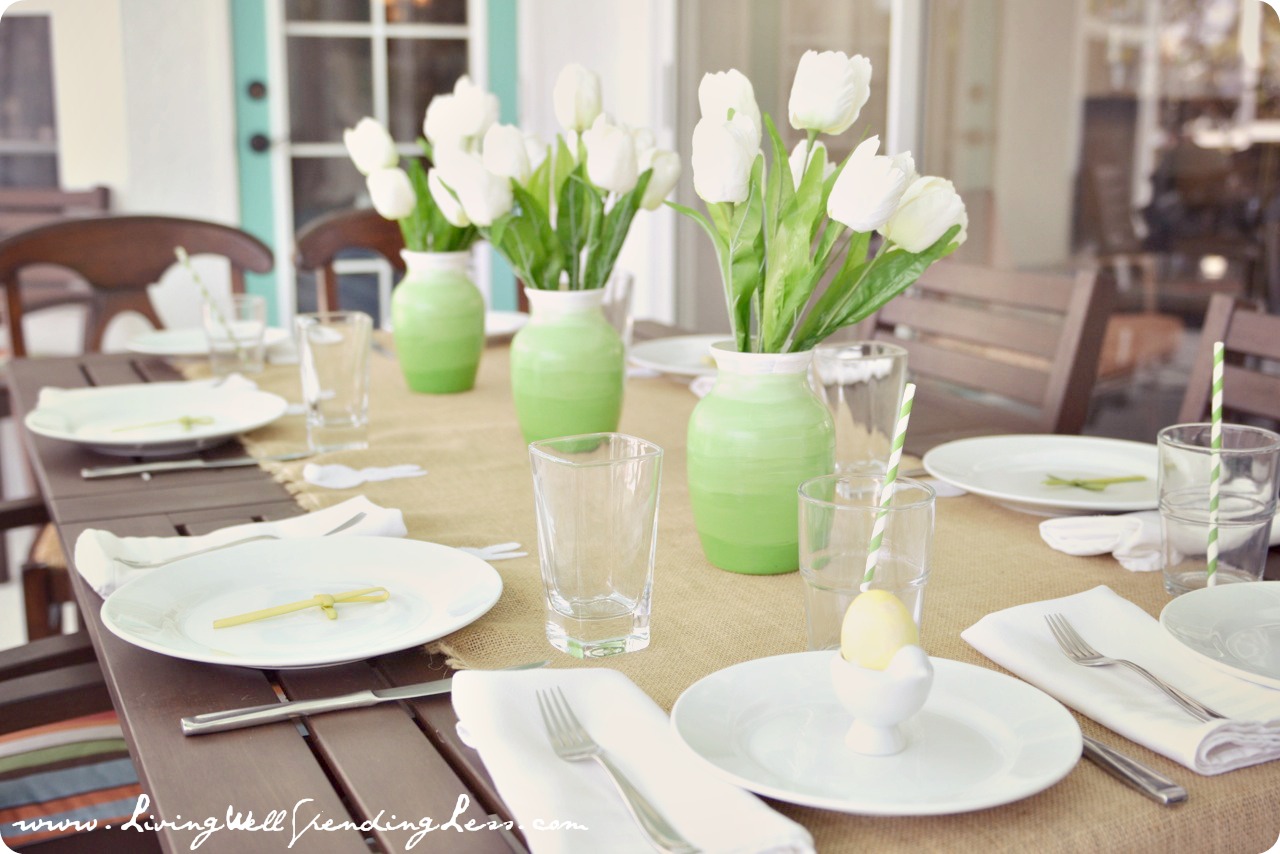 All-in-all it was a fabulous little party, made even better by the presence of my awesome sister! After brunch we headed to Orlando for a little getaway with our two families, which has been an absolute blast. Honestly it could not have been a better birthday and I feel very, very blessed!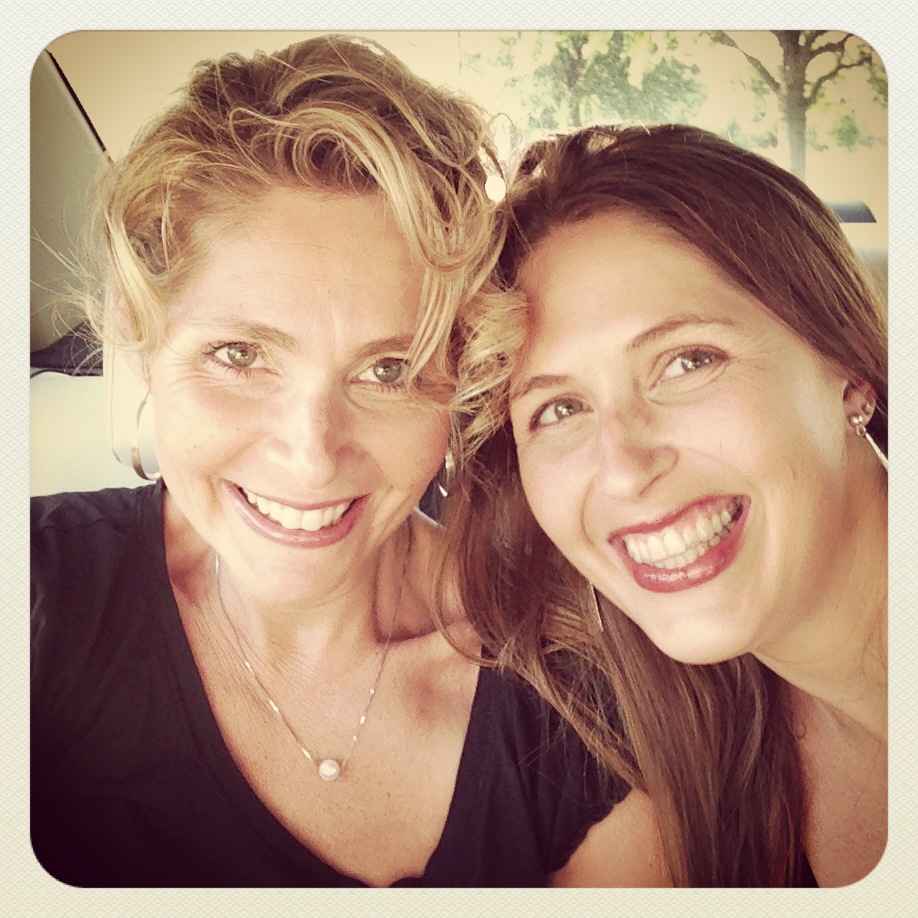 Other great resources: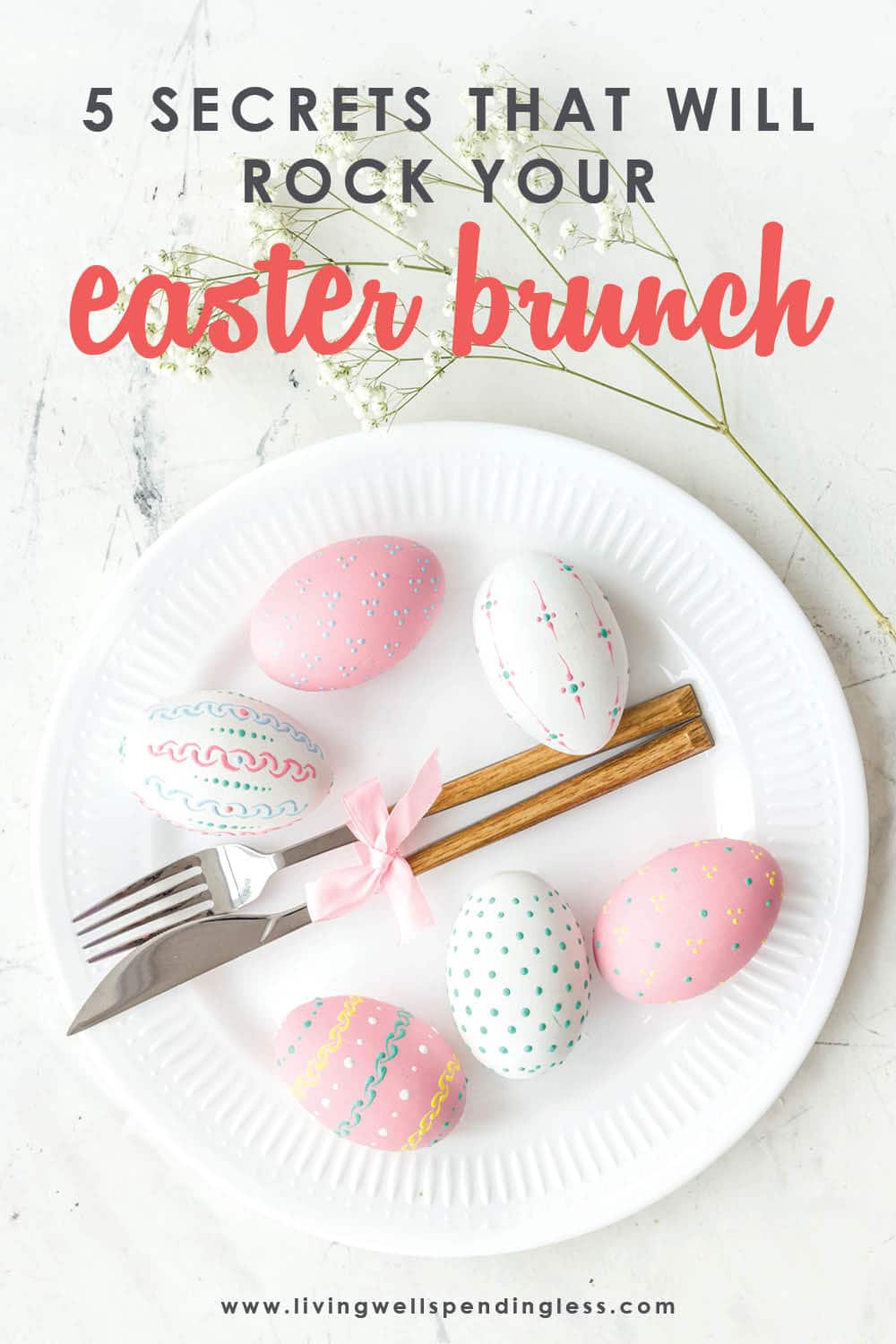 TAKE BACK CONTROL OF YOUR HOME LIFE
---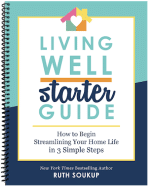 Ever feel like you just can't keep up? Our Living Well Starter Guide will show you how to start streamlining your life in just 3 simple steps. It's a game changer--get it free for a limited time!
If you love this resource, be sure to check out our digital library of helpful tools and resources for cleaning faster, taking control of your budget, organizing your schedule, and getting food on the table easier than ever before.