Looking for an easy project with your old denim jeans? Try this easy way to upcycle them to placemats and transform your dining space.
I think I have probably been on a quest for the perfect pair of jeans for my entire adult life. Can anyone else relate to this?Until recently, my closet shelves were filled with jeans that didn't quite fit just right. I didn't want to give them up because over the years I had spent a lot of money on this quest. But since none of them fit well–and some didn't fit at all–I never really wore them either.
But with all the de-cluttering we've been doing this year, I finally did an absolutely ruthless purge to my closet (more on that later) and decided, once and for all, it was time to let those old jeans go. Besides, after writing about these fun Earth Day Party Ideas for Home Made Simple, I was excited to repurpose them into placemats!
This project was SO easy. While it did require a very small amount of sewing, it was literally just a few straight lines, which even the most novice sewer should be able to do. However, if you really don't know how to sew and don't care about having a pretty back to your placemats, you could just do step one, then skip to step four. The edges are left raw, then frayed in the washing machine.
Upcycled Denim Placemats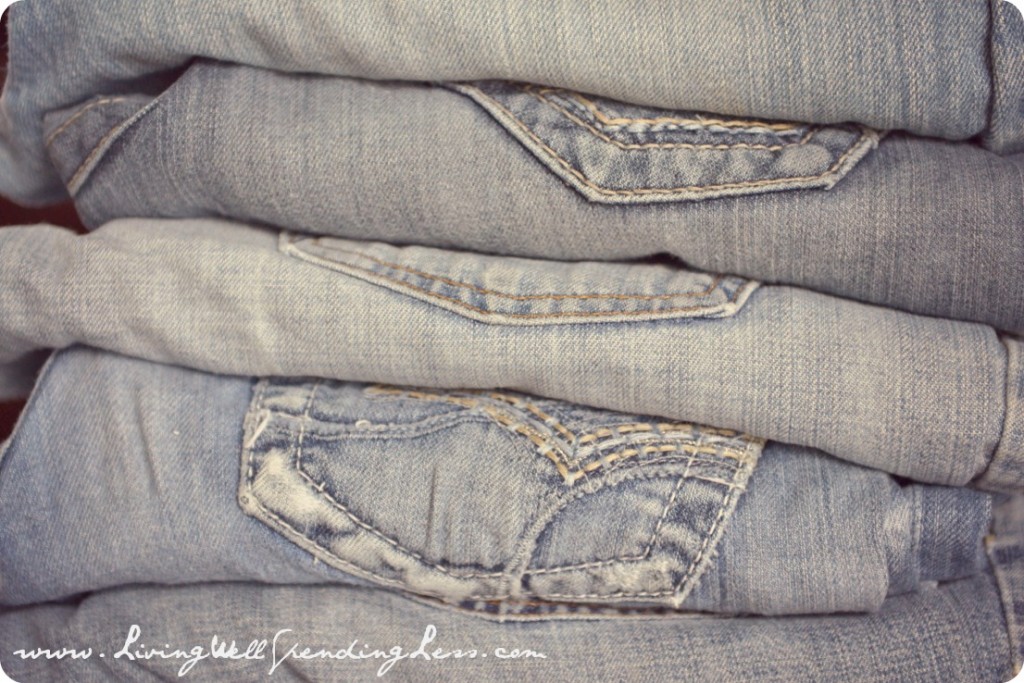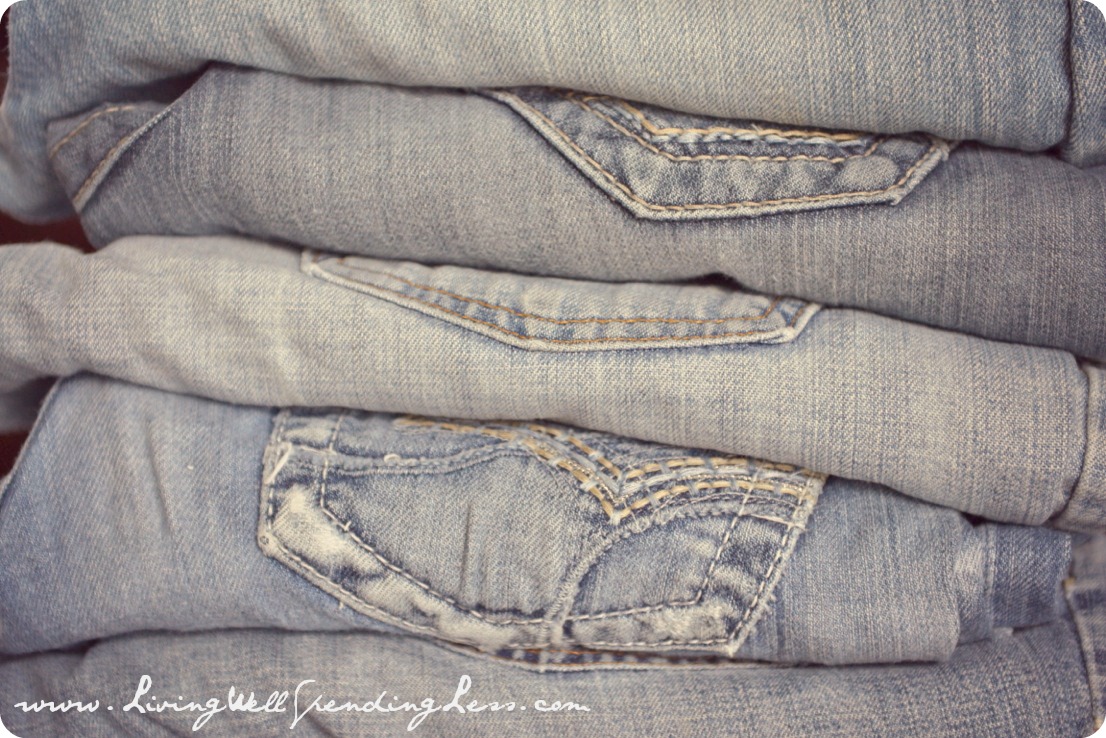 Here is what you need:
old jeans pre-washed fabric sewing machine straight pins scissors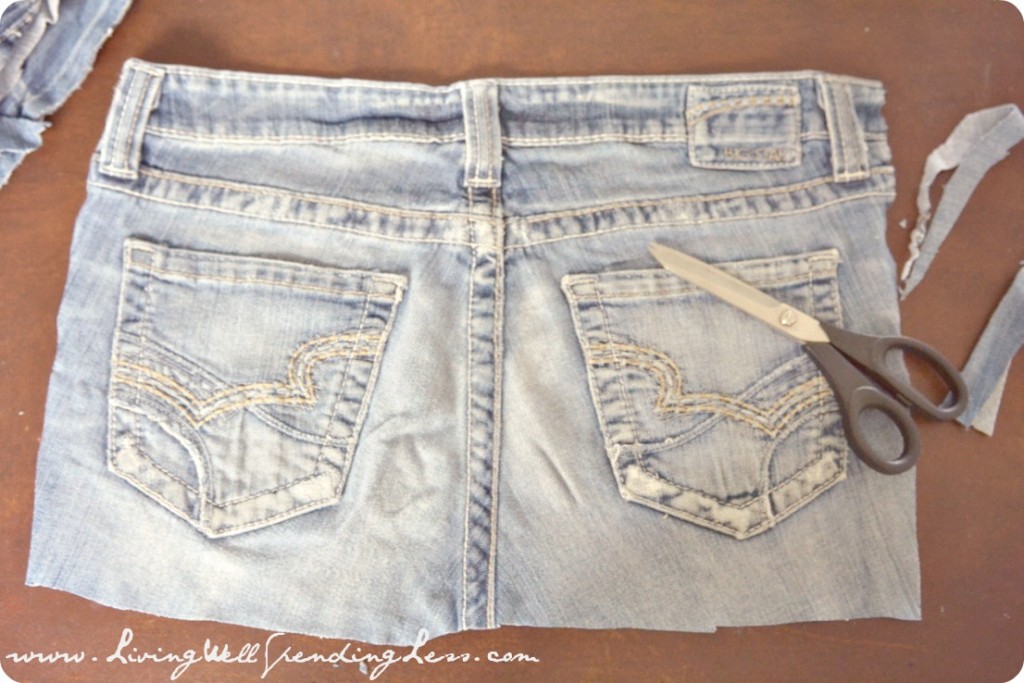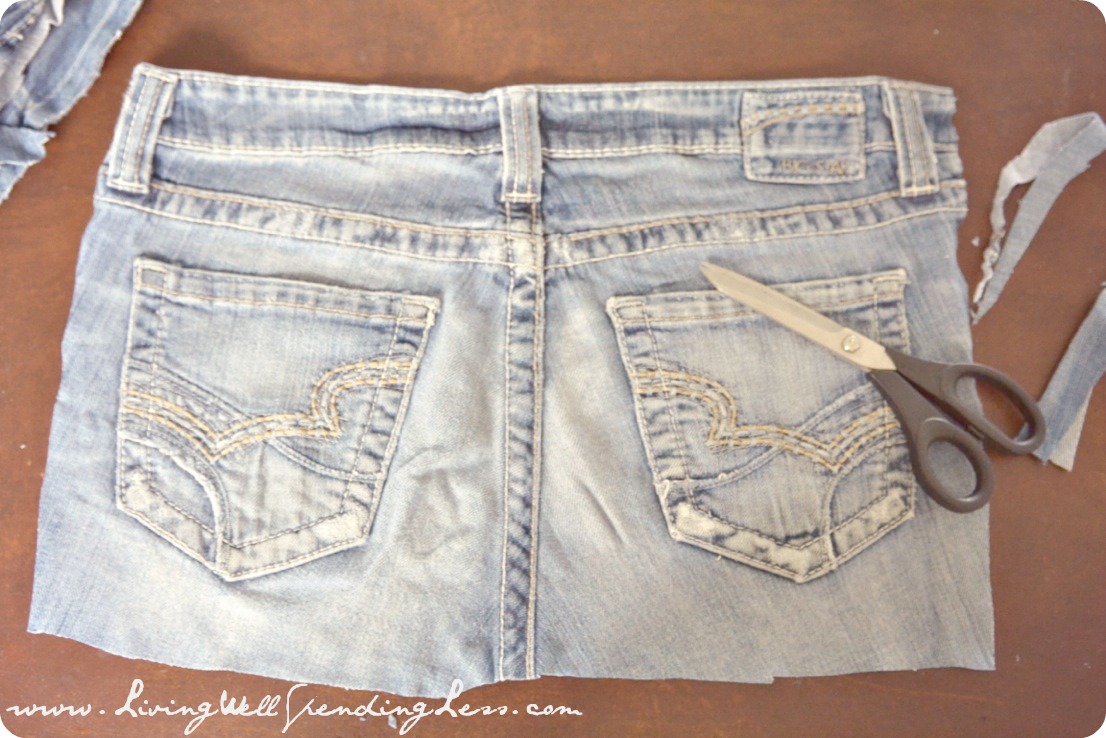 Step One: Cut the seat of your jeans into a rectangle shape. Trim until the edges are relatively straight and corners are square(ish), but don't stress about making them perfect–they won't be.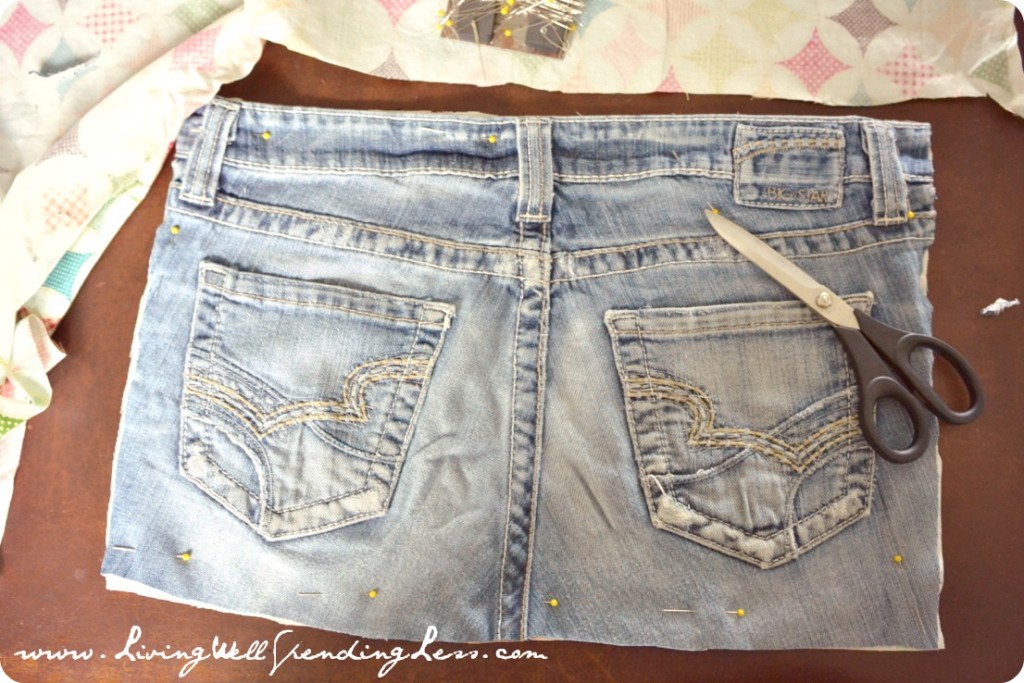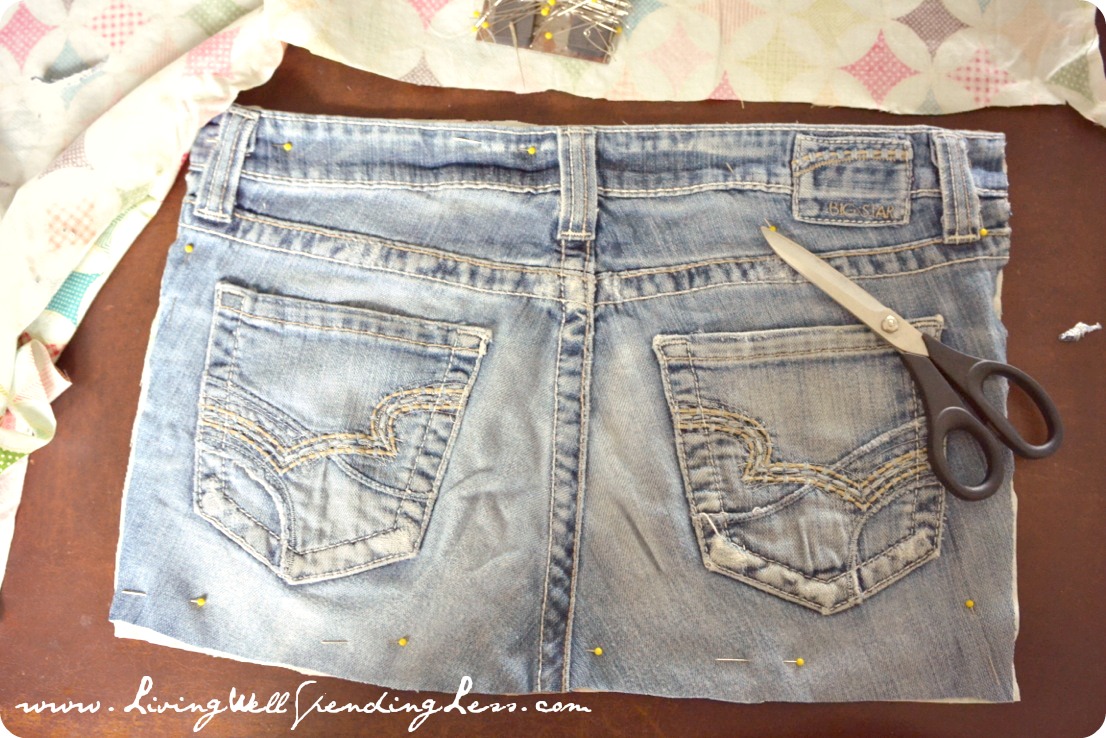 Step Two: Place fabric face down on table, then place denim rectangle on top so that wrong sides are facing each other. Pin in place, then cut fabric around denim.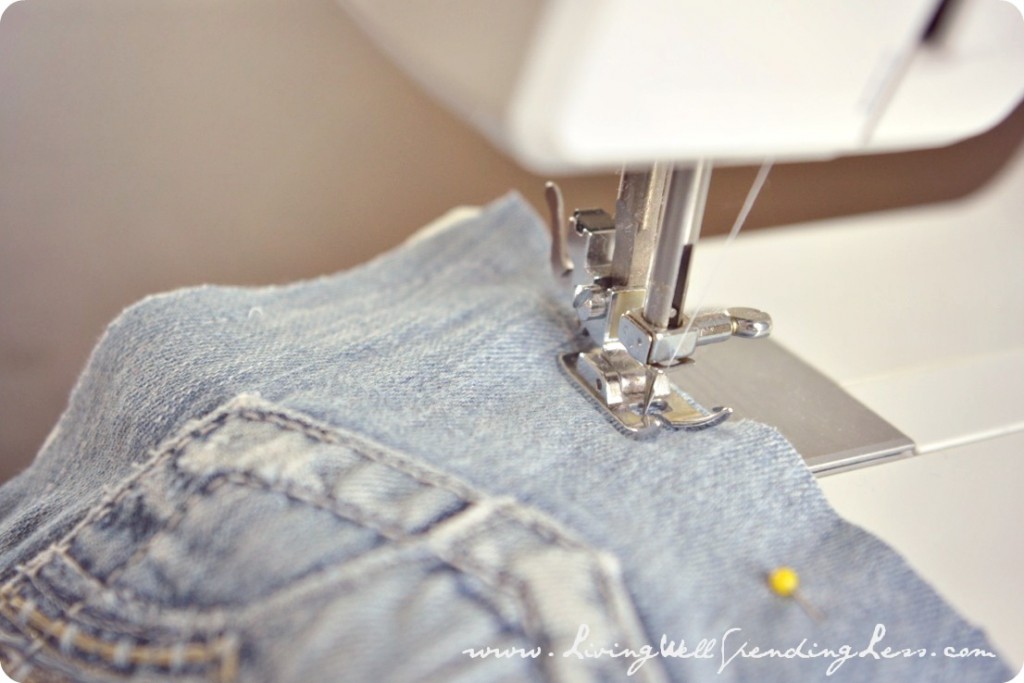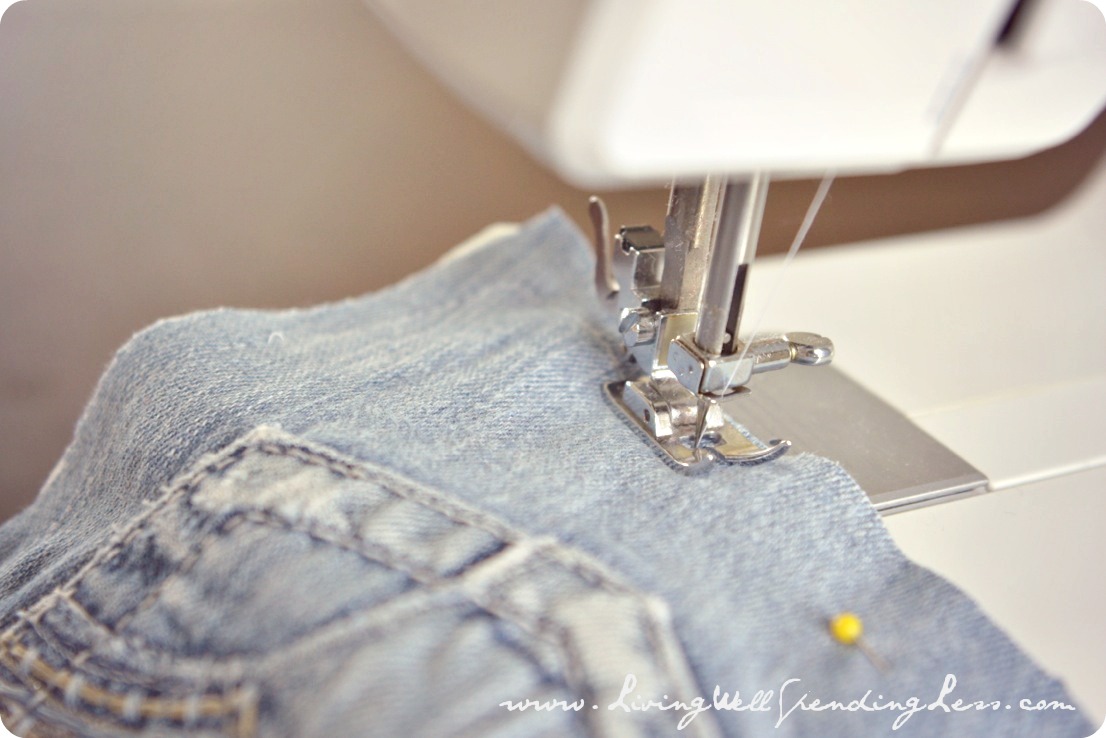 Step Three: Stitch around all 4 sides of placemat, leaving a 1/2 inch margin.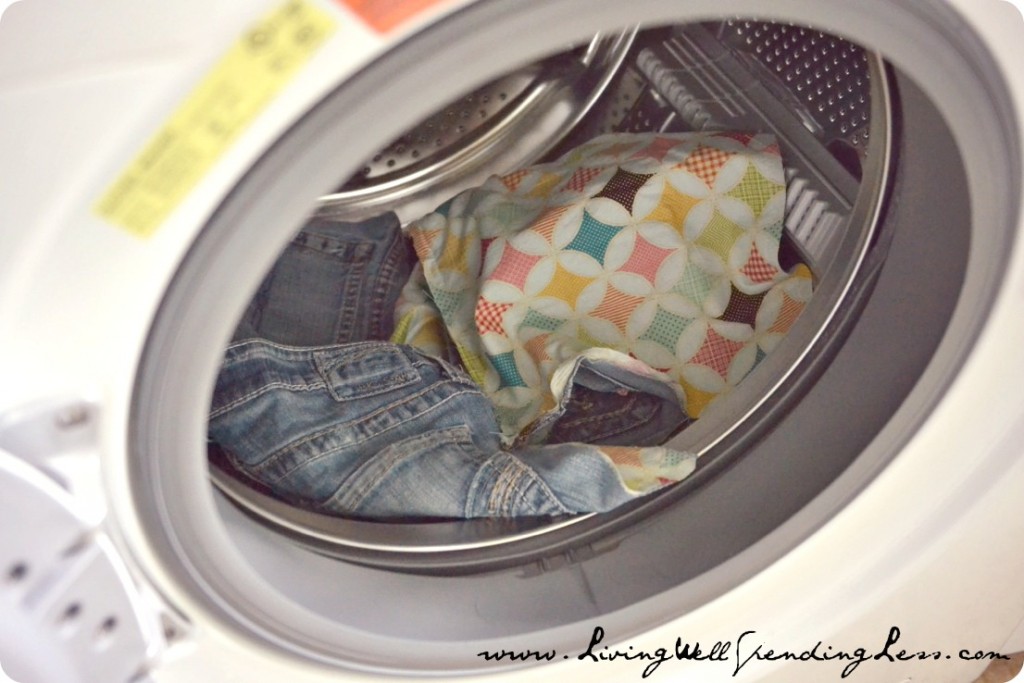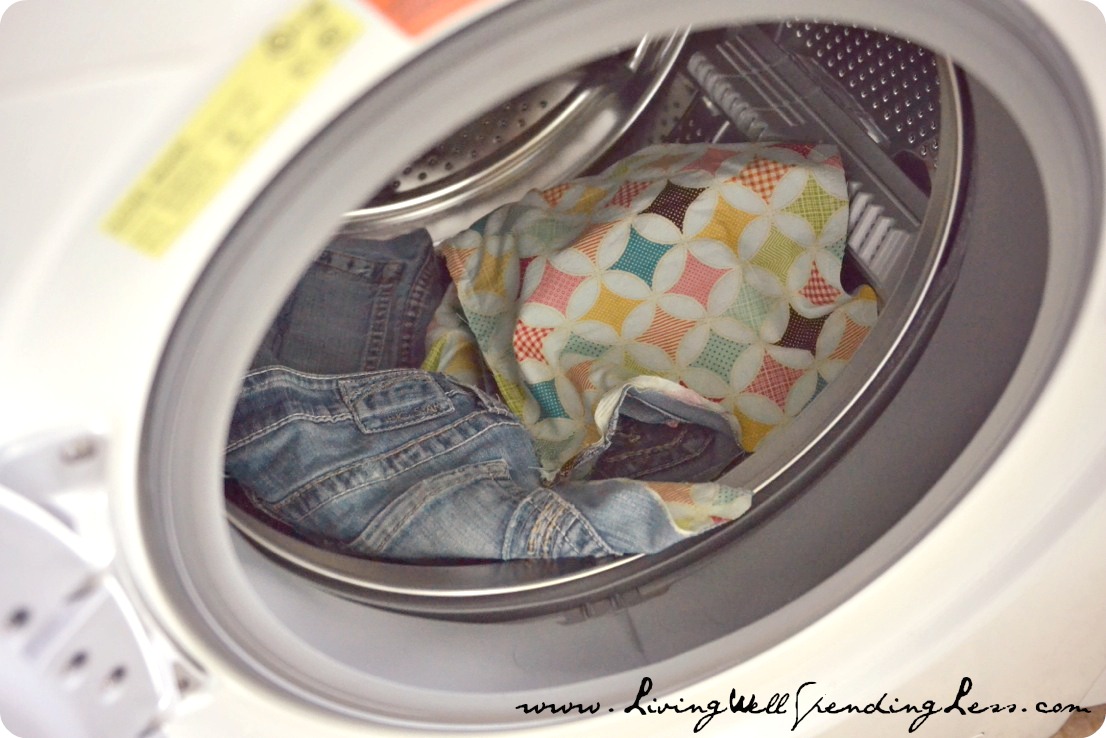 Step Four: Wash & dry placemats in washing machine & dryer to fray the edges. It will fray better if you wash it along with other items!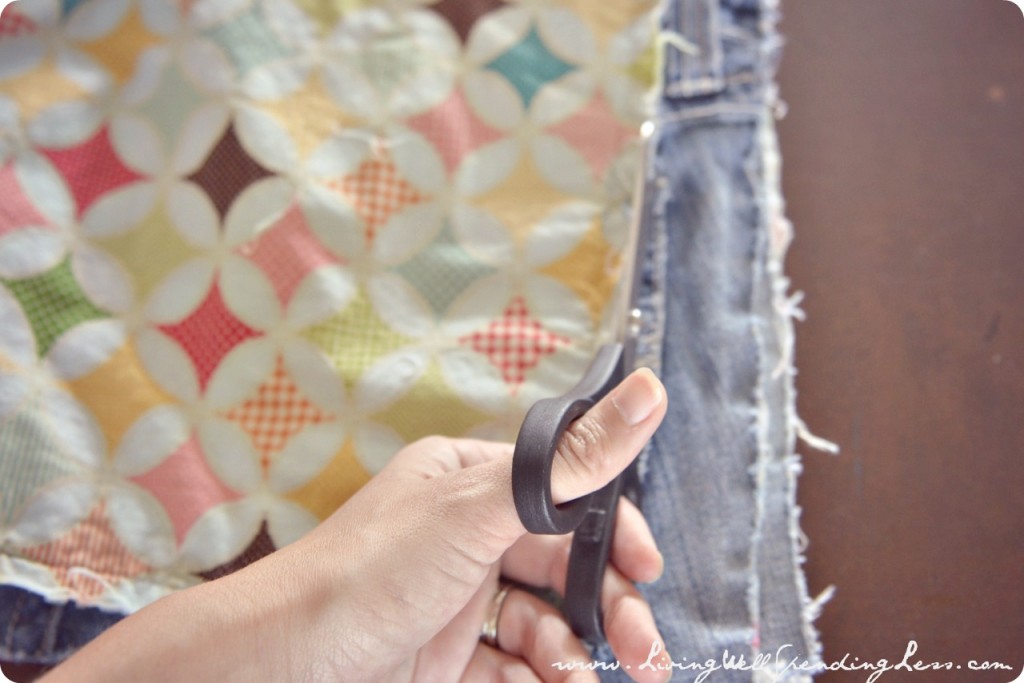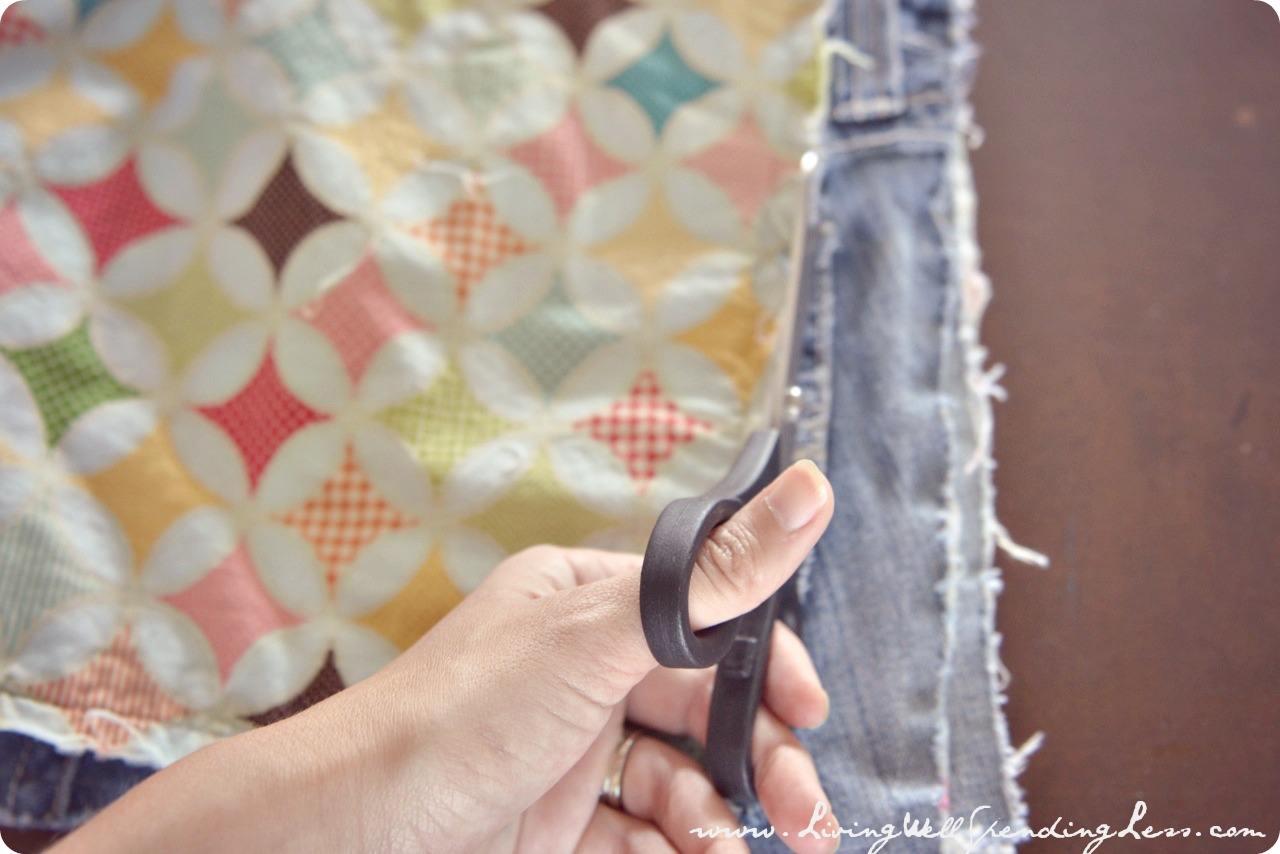 Step Five: Trim any stray threads and even out the fray.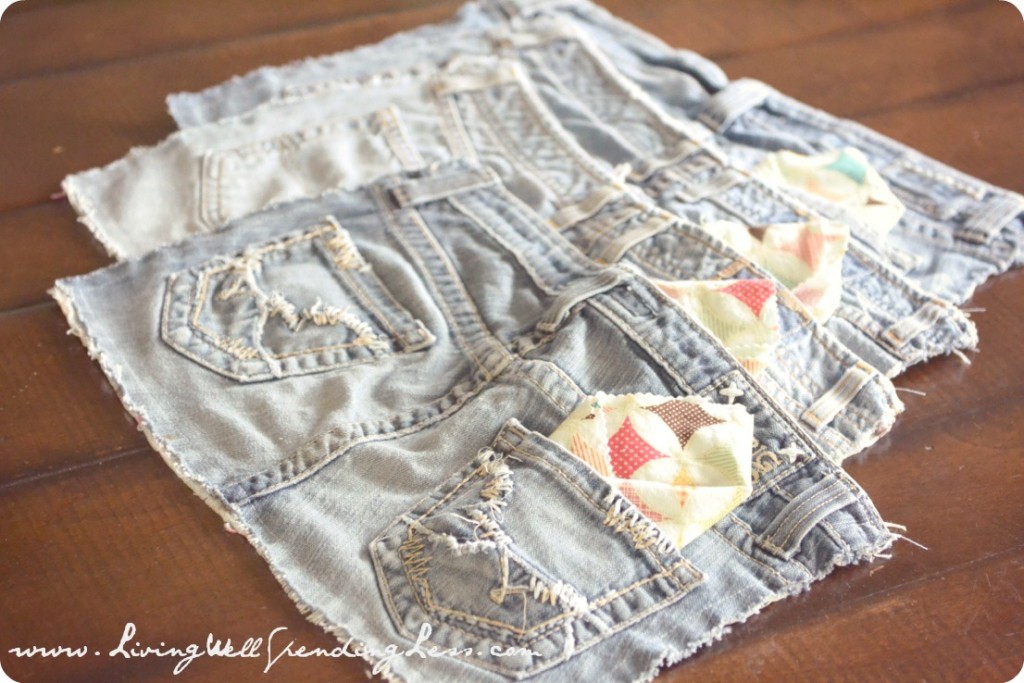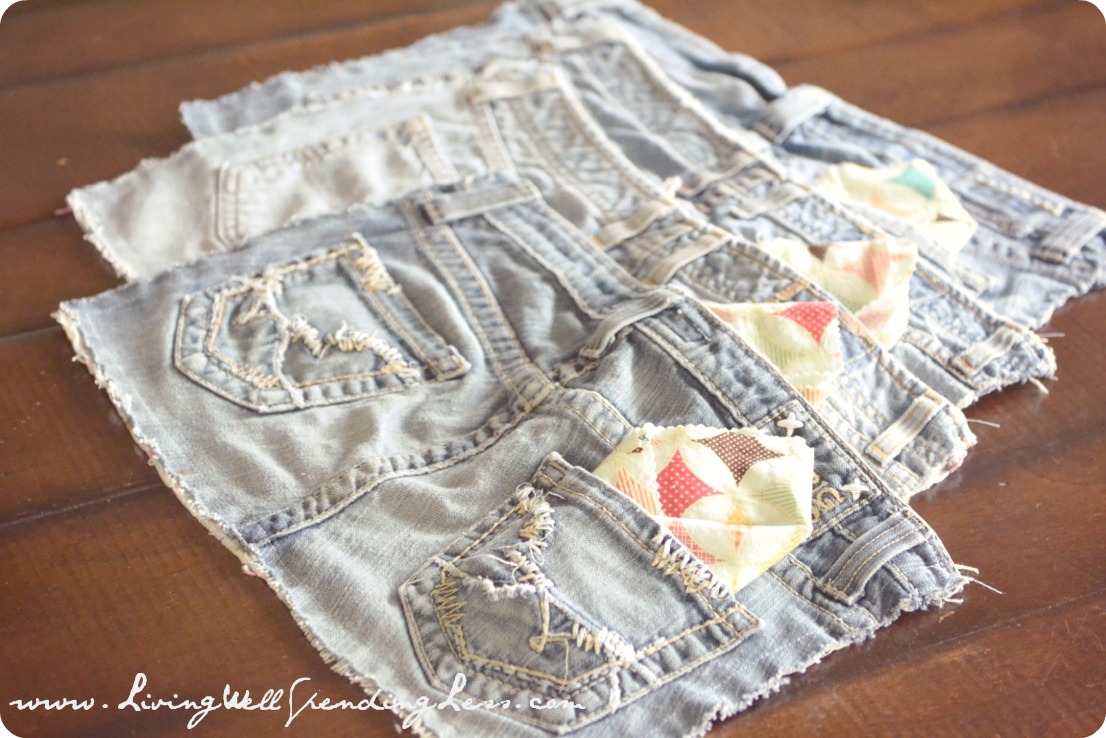 Bonus Step: To make very simple matching napkins you can cut cloth napkin-sized squares from your extra fabric using a pinking shears. Fold them into triangles, then fold them into back pocket of denim. The pocket can also be used to hold silverware!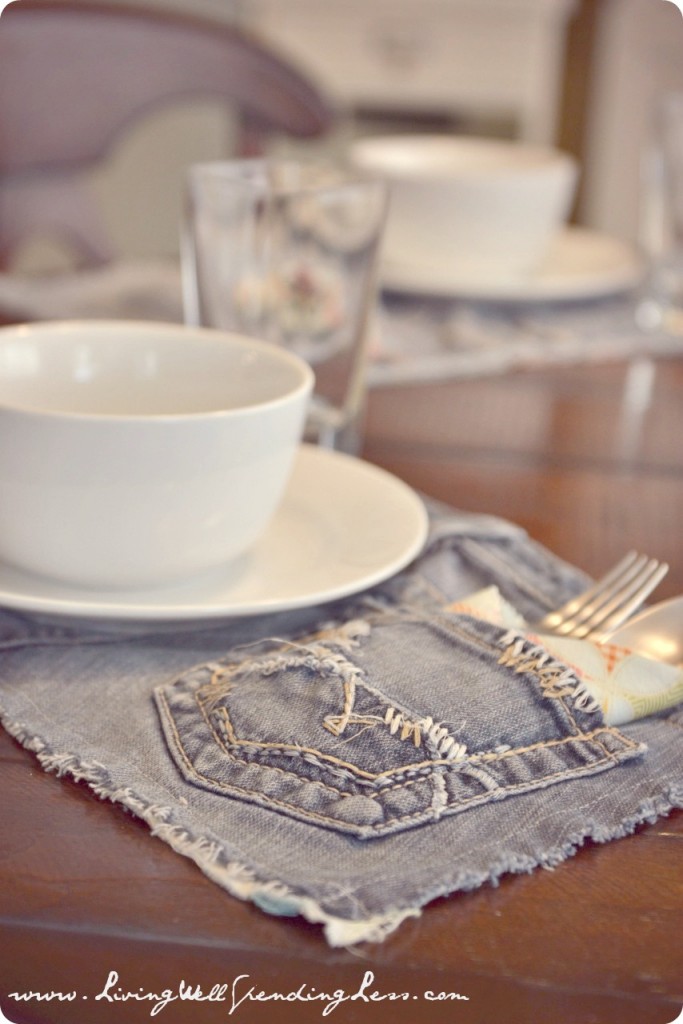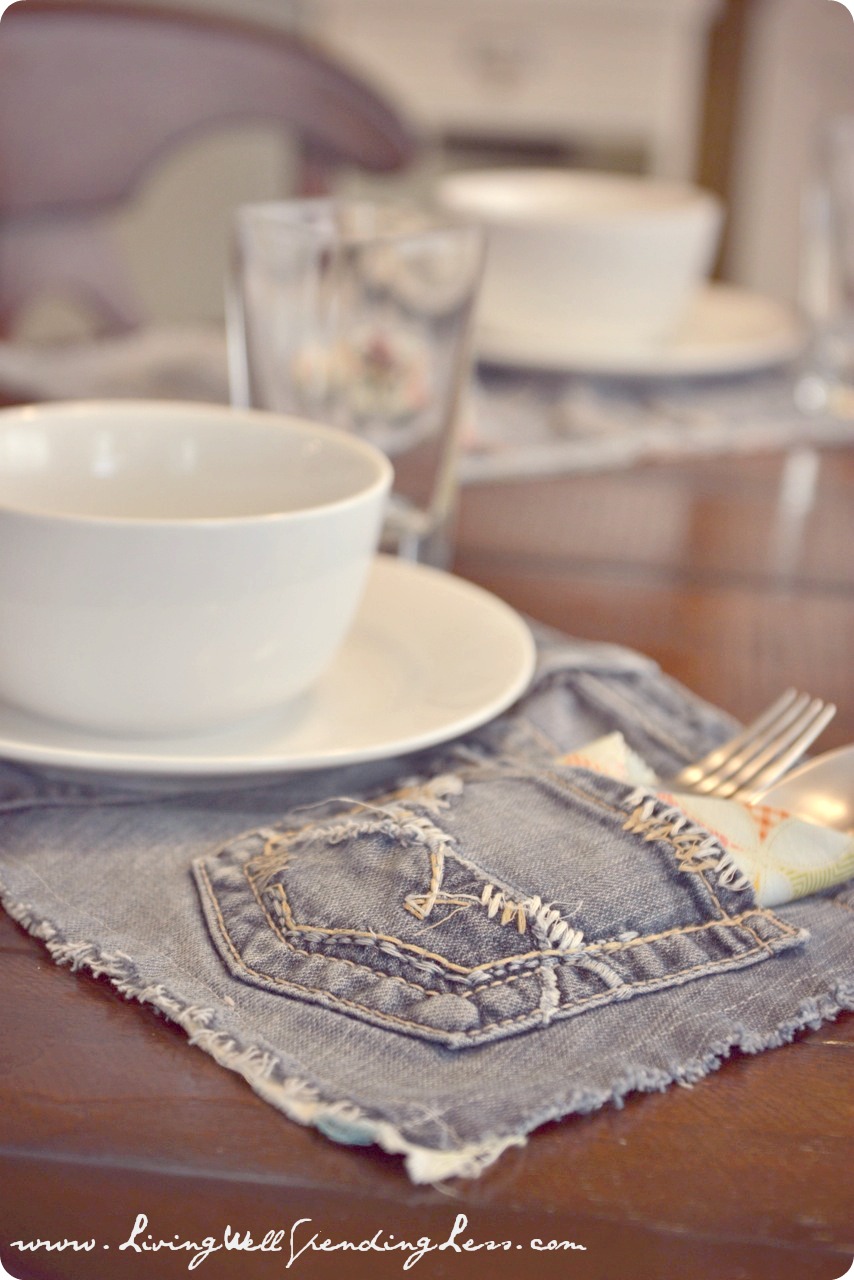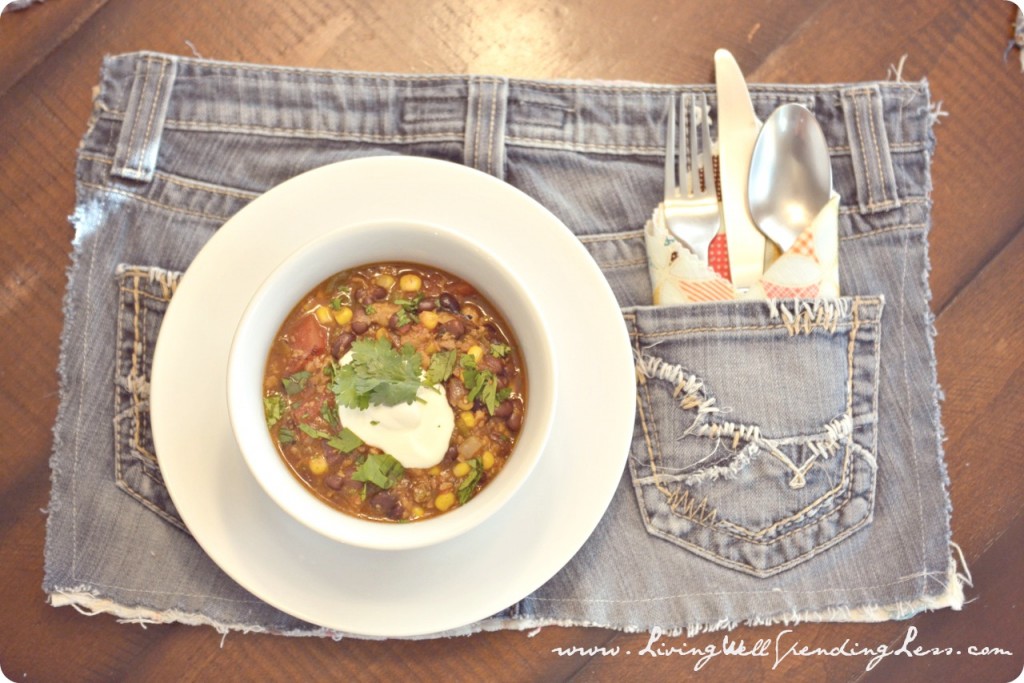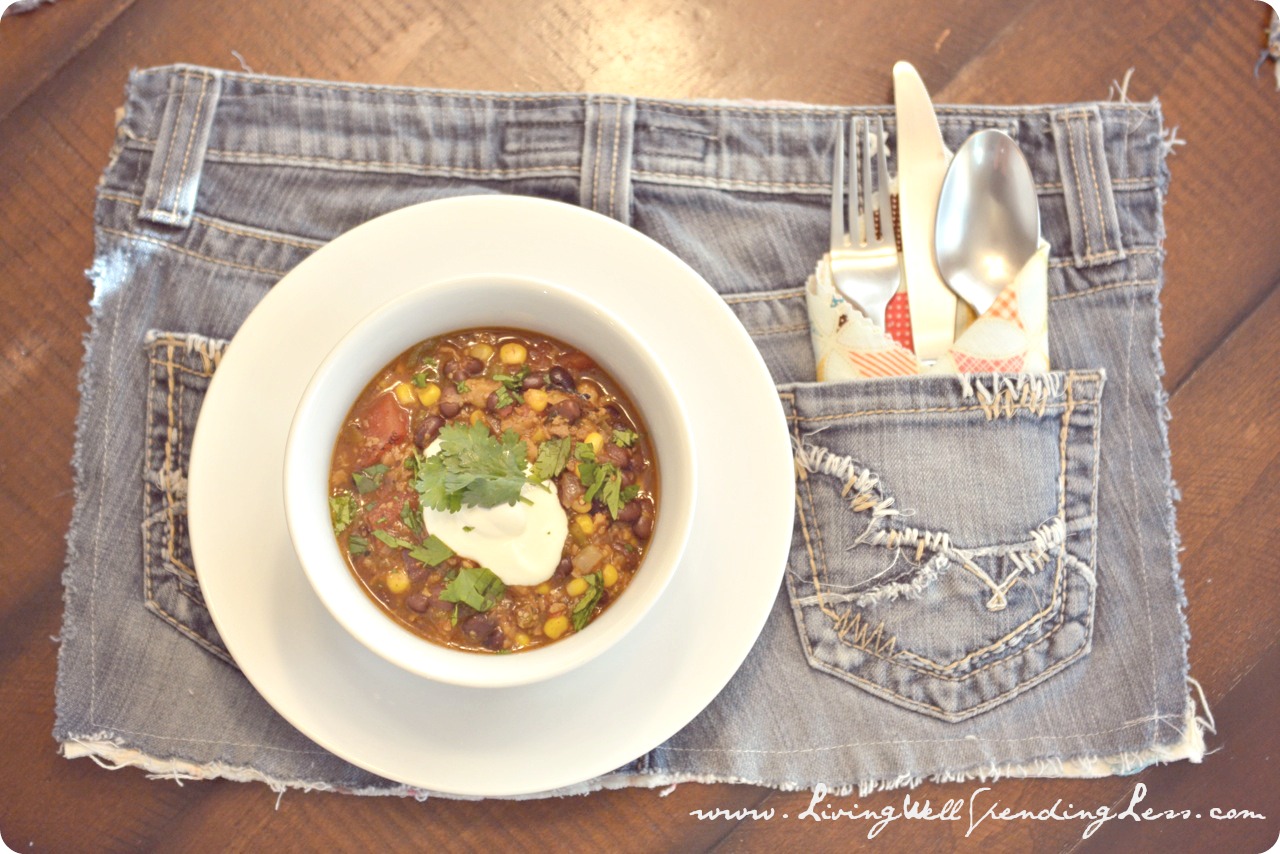 Other than my husband joking that they were probably the most expensive placemats on the planet (ouch!), I love pretty much everything about them. They are fun, casual, & perfectly practical–exactly the kind of decorating I love!
Have you ever found yourself with too many old pairs of jeans? What did you do with them?
Other DIY Projects You'll Love:
Pin for later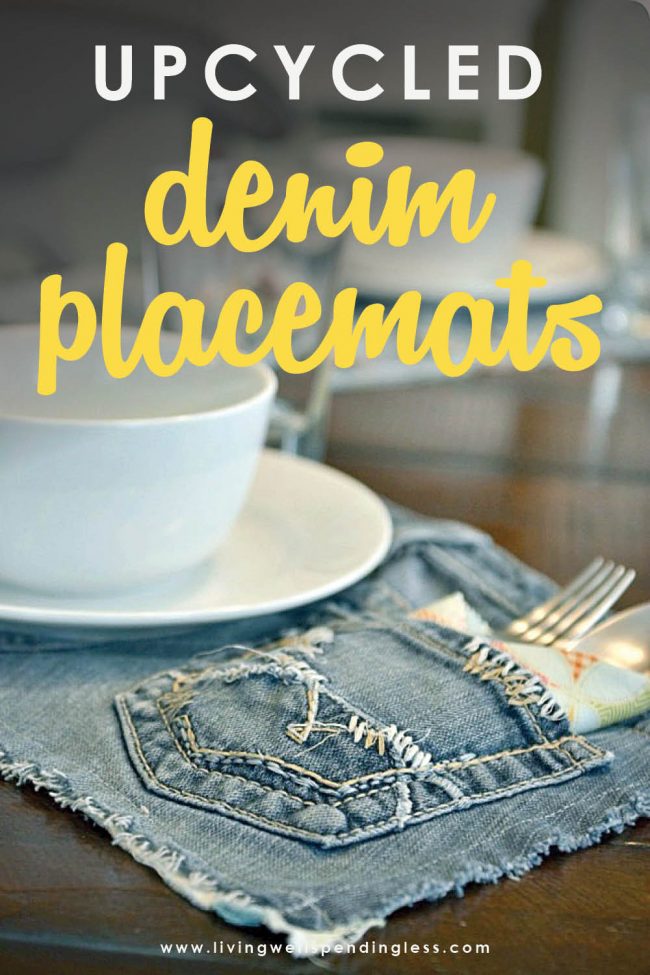 TAKE BACK CONTROL OF YOUR HOME LIFE
---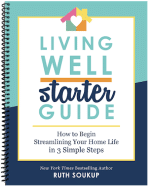 Ever feel like you just can't keep up? Our Living Well Starter Guide will show you how to start streamlining your life in just 3 simple steps. It's a game changer--get it free for a limited time!
If you love this resource, be sure to check out our digital library of helpful tools and resources for cleaning faster, taking control of your budget, organizing your schedule, and getting food on the table easier than ever before.