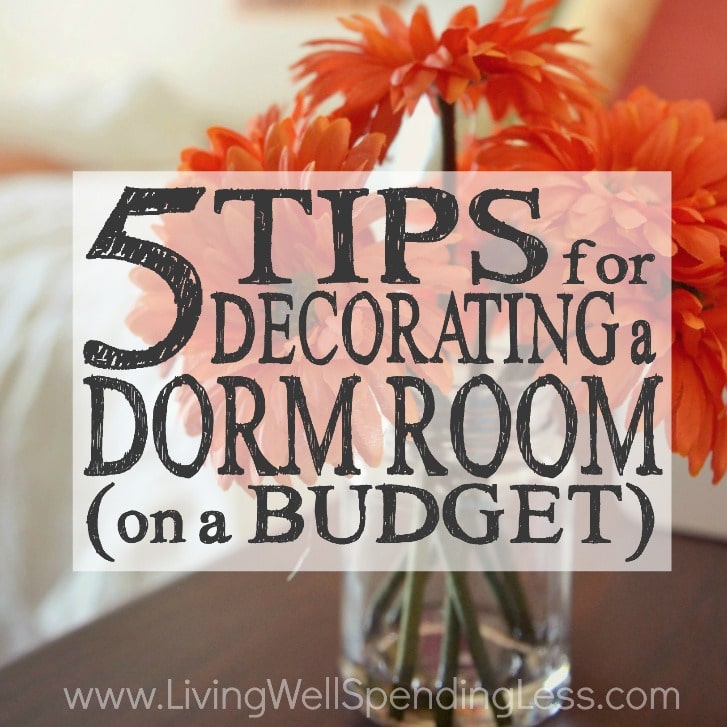 My oldest niece Coryn started college last week. She is attending University of South Carolina on a full soccer scholarship so she had to arrive early to begin training with her new team. She is an amazing kid, er, young woman, and has worked so unbelievably hard to get where she is, and our whole family is so, SO proud of her! My entire extended family lives in Washington State, so I am pretty excited to have her over here on the East Coast with me. I was completely honored when she asked my sister if I could come help her get moved into her dorm and decorate her room.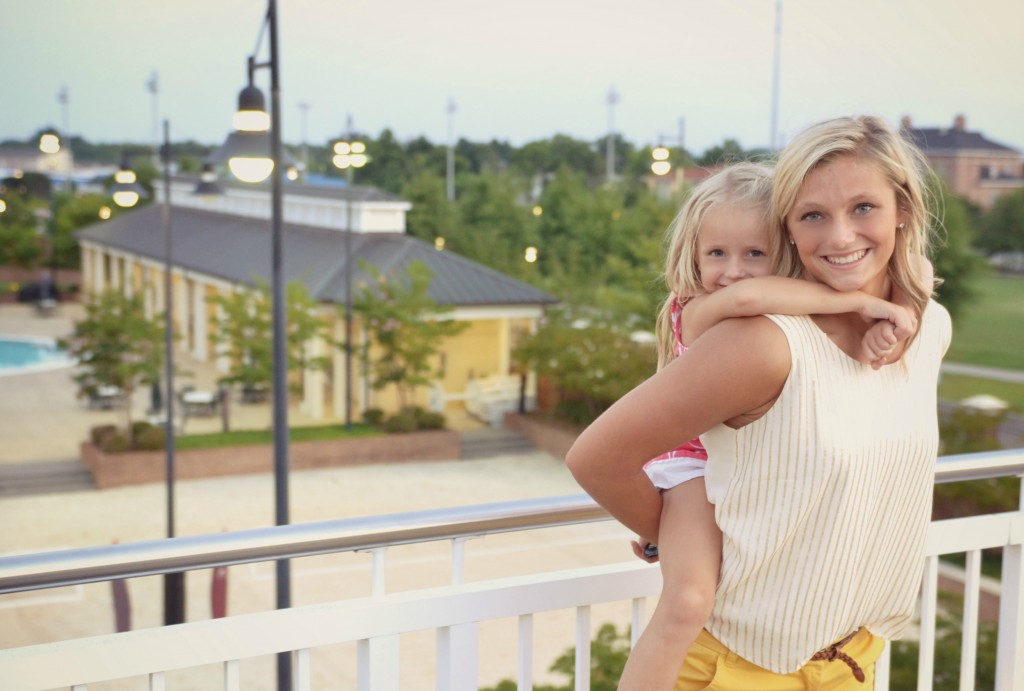 Like I could ever say no to that! So the girls and I jumped in the minivan and headed to South Carolina for a little road trip, and once we got there we set about the business of getting Coryn all set up in her new dorm.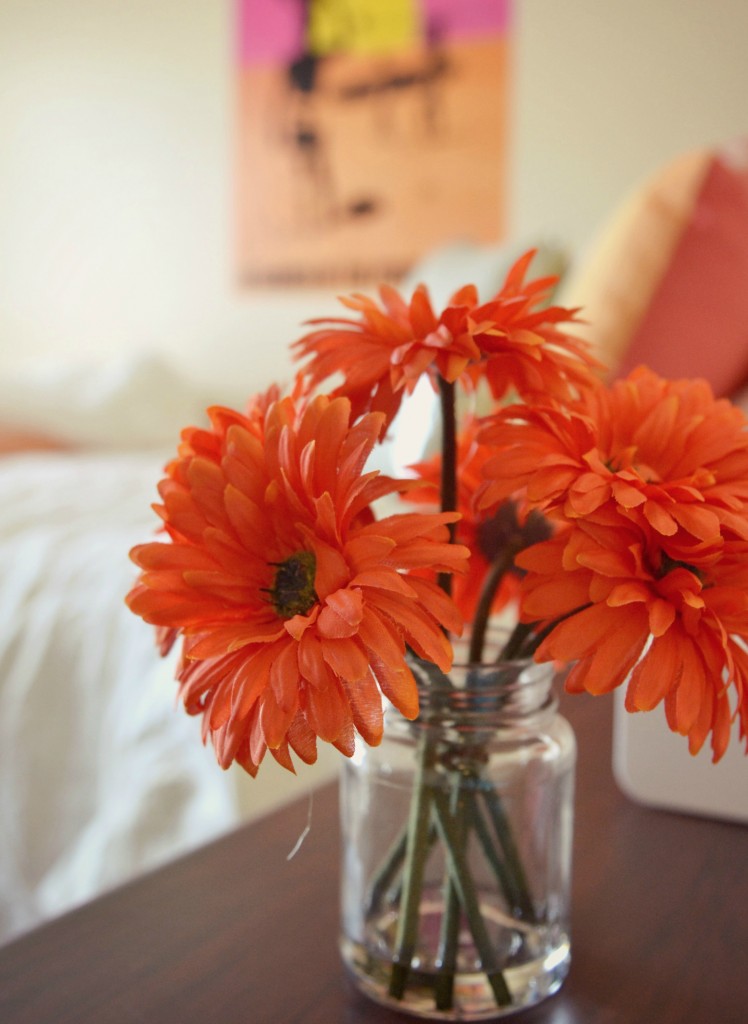 But here's the thing about teenage girls, even really awesome, sweet, mature, hardworking ones: they kinda expect the world sometimes. It is up to parents (and cool aunts) to help guide them in the right direction. In the process, we learned some great lessons about putting together a fabulous dorm room without breaking the bank:
1. Set a budget
The morning we were going to go out shopping for essentials (because they were coming from Seattle we had to buy almost everything locally), I could tell my sister was feeling a little stressed. She knew Coryn had a lot of expectations about what they were going to buy (and a very long list), and she was worried she would end up spending more than she could afford because she wouldn't want to say no. She wanted to have a fun day with her daughter, not one filled with tension and arguing, so, after thinking it over, she wisely decided to set a budget.
She withdrew $500 cash, handed it to Coryn, and said, "This is your money and this is how much you have to spend on all your dorm stuff, food, toiletries, & anything else you need. When it is gone, it is gone, but if there is any money left over at the end, it is yours to keep."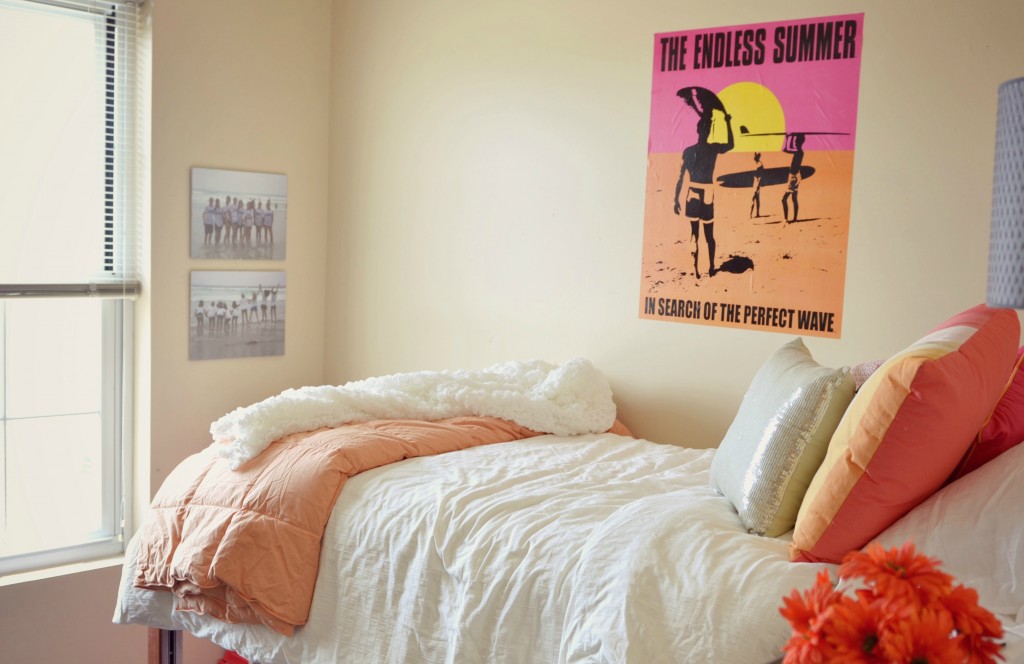 2. Have a vision
Despite how nervous my sister had been to set a firm limit, Coryn took the budget completely in stride, and she did a great job watching prices, prioritizing, and separating her wants from her needs. We had SO much fun hunting for bargains and finding ways to stretch her budget without sacrificing her style. It helped immensely that she already had a clear vision of what she wanted her room to look like and a definite color scheme (pink, orange, red, & white.)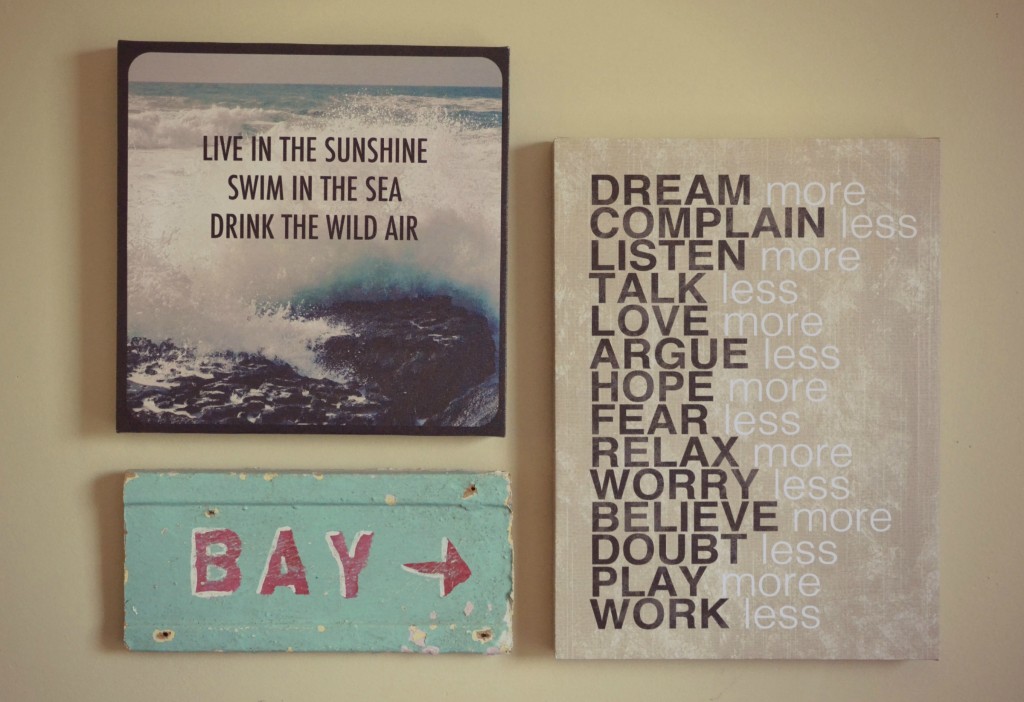 3. Use what you already have (when you can)
In Coryn's case, she had brought along a few accessories from her room at home. They helped a TON in adding extra style without adding to her costs. Unfortunately since she was coming from so far away, most of her stuff–especially the bulkier items–had to be purchased locally in Columbia.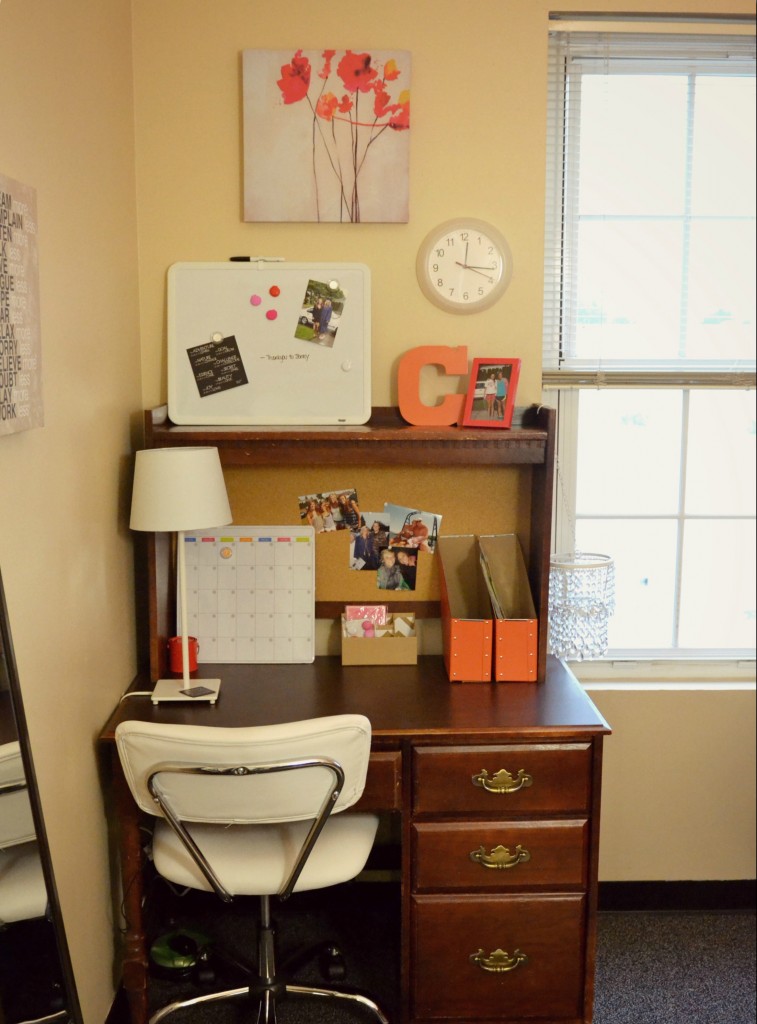 4. Shop around
One of the things she really needed was a comfortable desk chair. At Marshall's, our first stop, we found a very stylish white leather chair that she absolutely loved, but at $150, it was going to eat a huge chunk of her budget. She decided to put it on hold. As luck would have it, she found a different white leather desk chair later in the day at TJ Maxx for only $79.99, and then managed to get an additional 10% off because of a small scuff on the seat. (Never be afraid to ask for an extra discount!)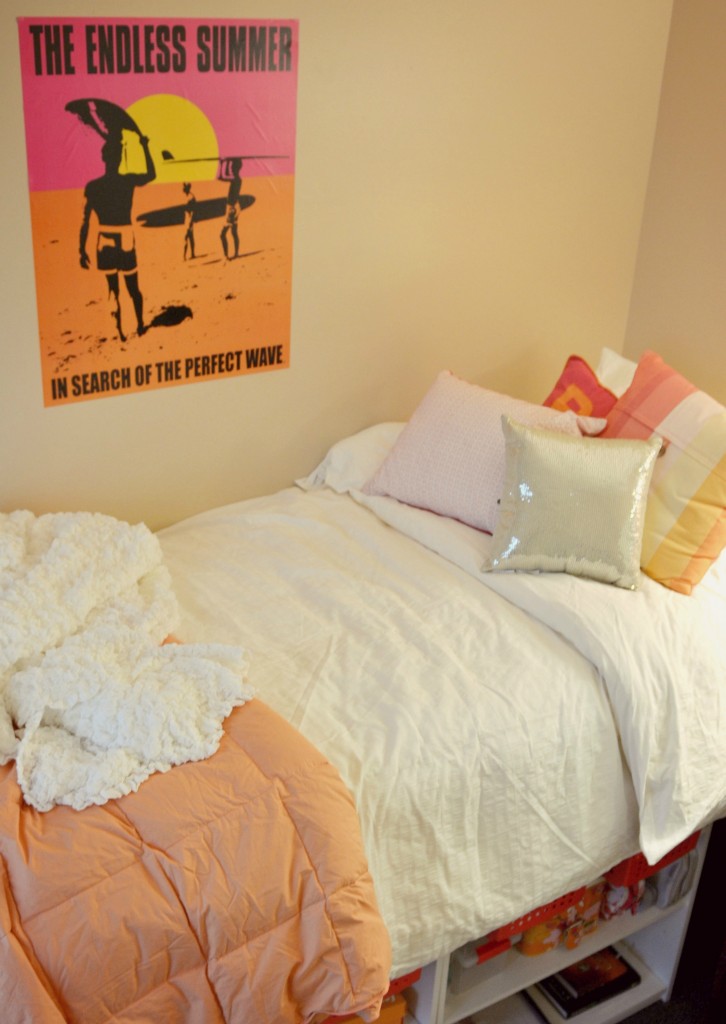 5. Improvise
Another must-have on her list was under-the-bed storage for her tiny room. She knew from touring the dorms last year that most students buy those plastic storage drawer carts to go under the bed, but when we checked out the prices at Walmart we were shocked to see they were more than $30 apiece! She decided to look for something cheaper and instead found 2 white laminate bookshelves for only $14 each. Yes, they were a little more work to assemble, but in the end they looked way better than plastic drawers and cost only a fraction of the price!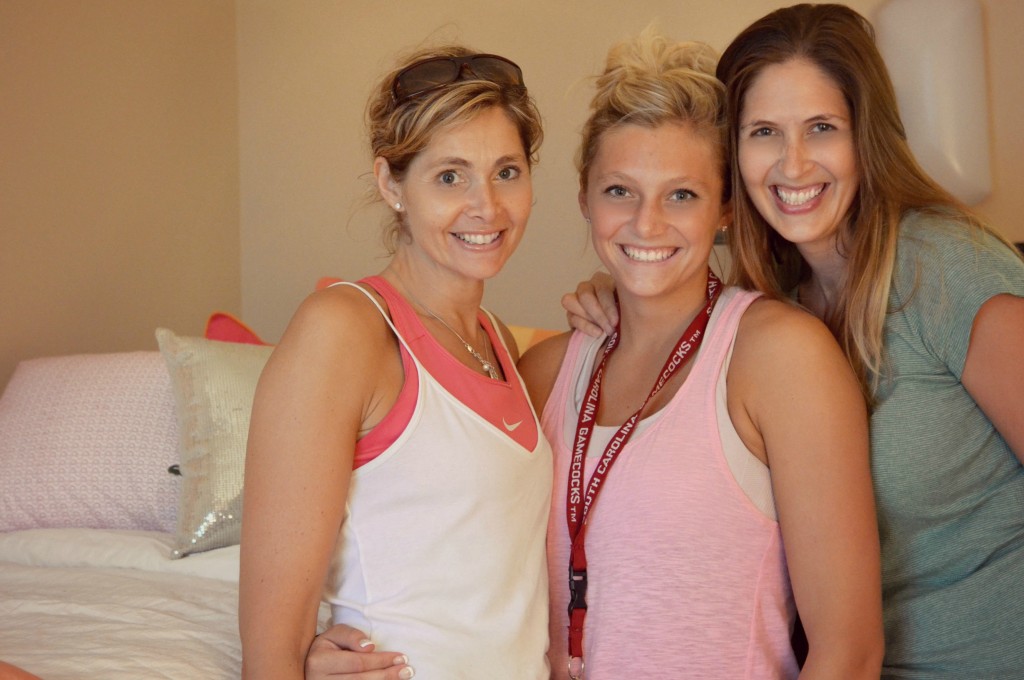 On move-in day Coryn had to leave to attend her athletic orientation, which left my sister and I to obsess over all the details. Oh, and obsess we did (we clearly share that genetic trait!) We obsessed so much so that we actually forgot to check out of our hotel, but by the time Coryn came back 5 hours later, her room was completely done, down to picking out pictures for her frames and windexing the mirrors.
In the end, it was so worth the effort because Coryn loved her new room (really, how could she not?) and my sister could leave her daughter in peace, knowing she had truly done everything she could to get her set up and ready for this new chapter of her life.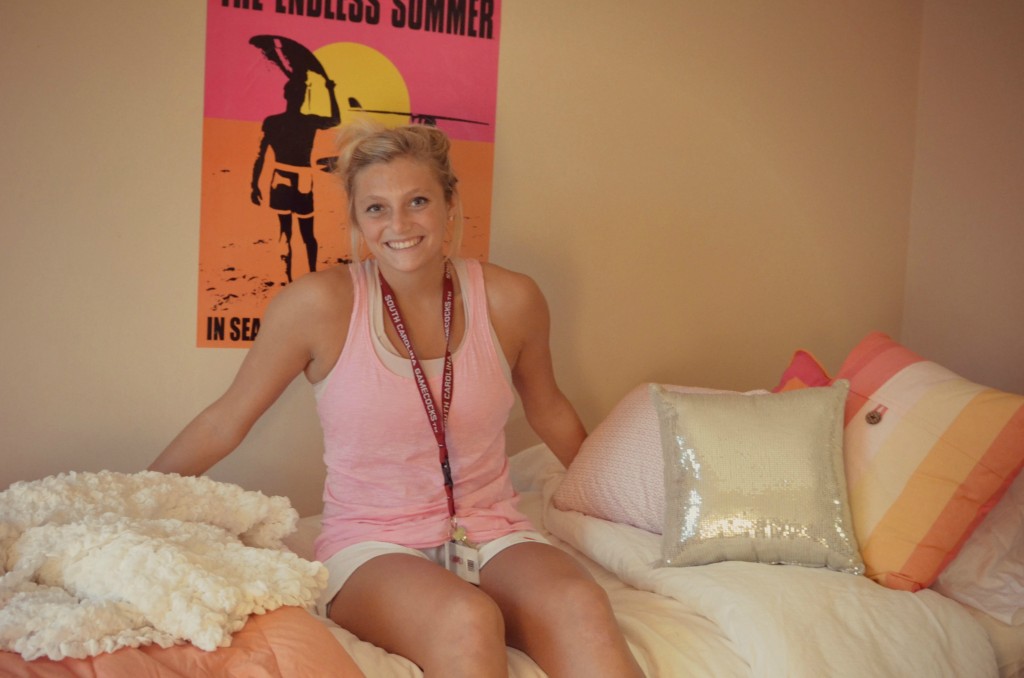 That girl doesn't know how good she has it! 😉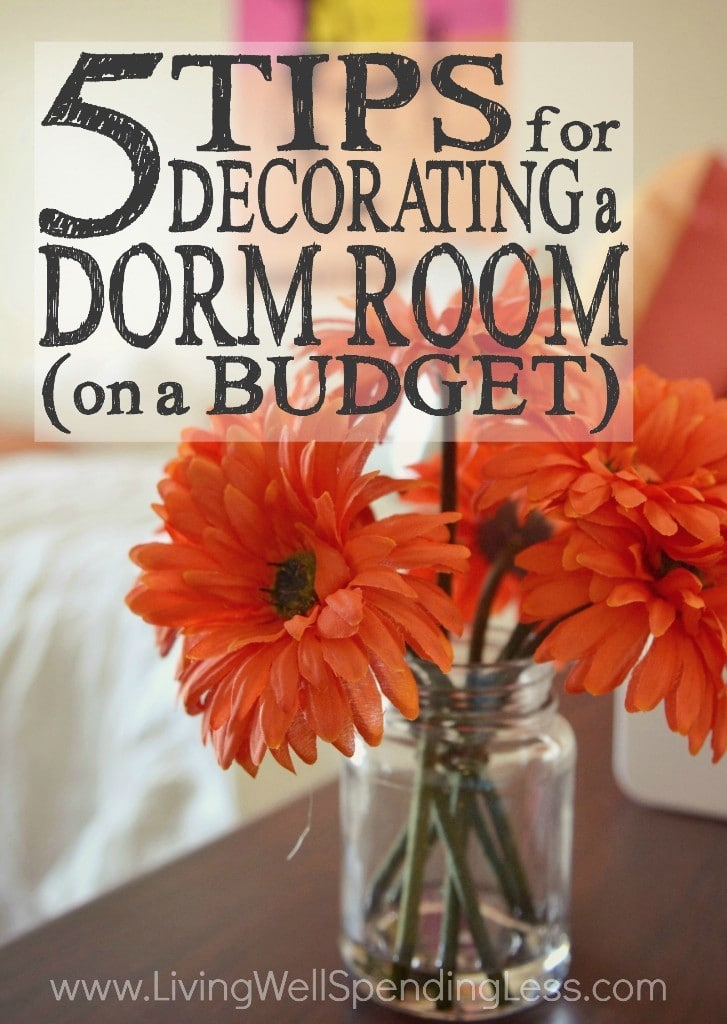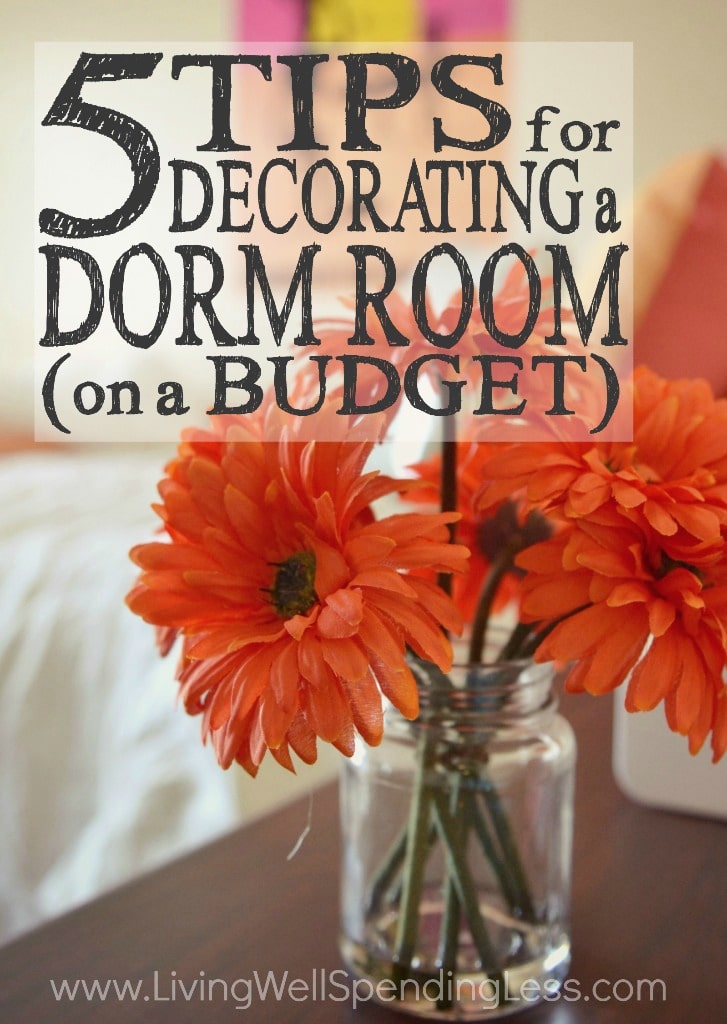 TAKE BACK CONTROL OF YOUR HOME LIFE
---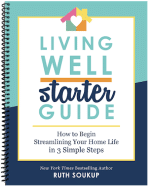 Ever feel like you just can't keep up? Our Living Well Starter Guide will show you how to start streamlining your life in just 3 simple steps. It's a game changer--get it free for a limited time!
If you love this resource, be sure to check out our digital library of helpful tools and resources for cleaning faster, taking control of your budget, organizing your schedule, and getting food on the table easier than ever before.