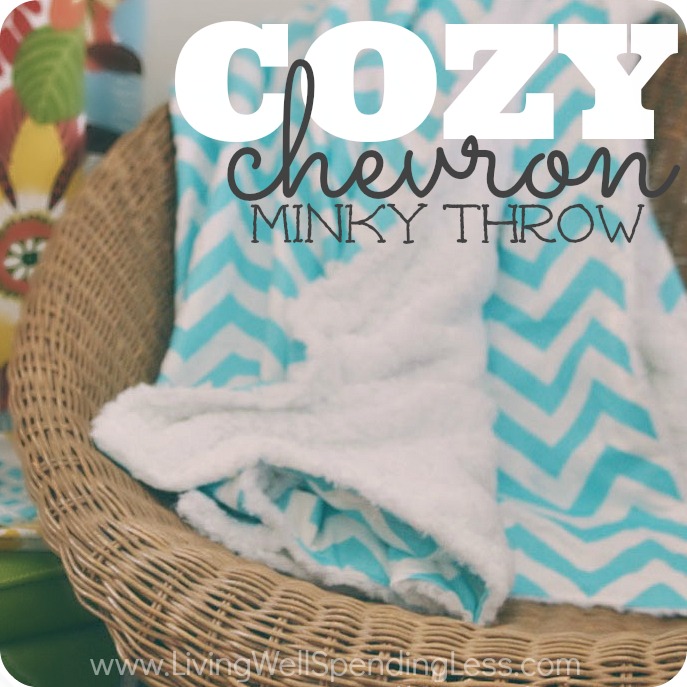 Doesn't the month of January just make you want to curl up under a blanket with a good book and a cup of hot chocolate? When I started working on my office a few months ago I decided that a cozy throw was a necessity. Inspired my my daughters' special blankys, which they have both had since they were born, I wanted something super soft and cozy that would keep me warm on the chilliest mornings.
I found some soft white minky fabric on Amazon and decided to pair it with some pretty aqua chevron fabric that I already had on hand. A few straight lines and less than an hour later I had the perfect cozy throw!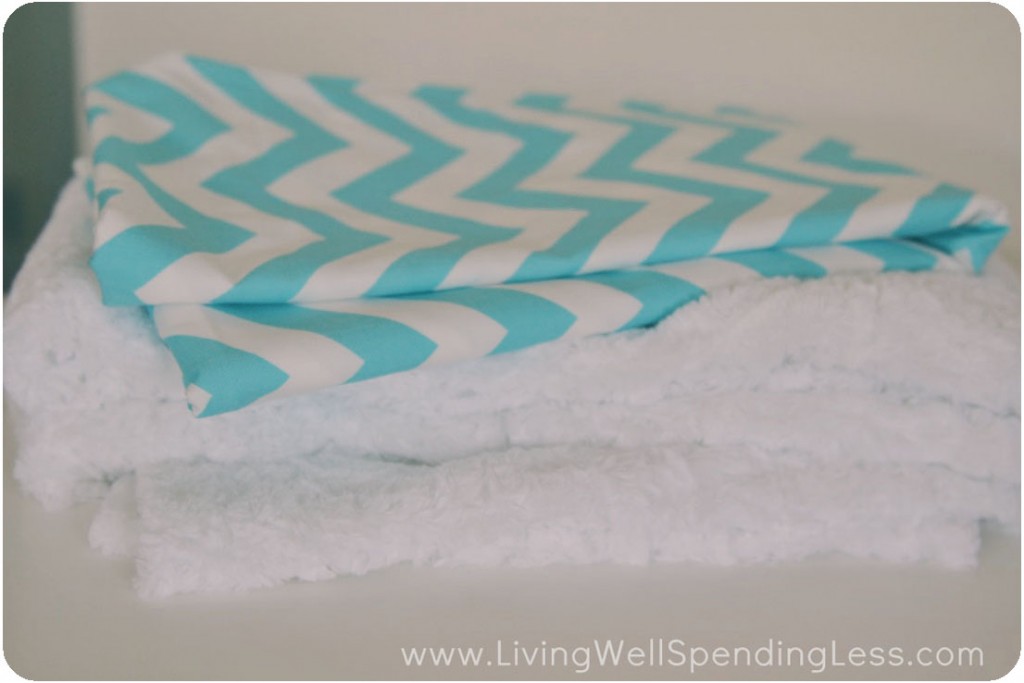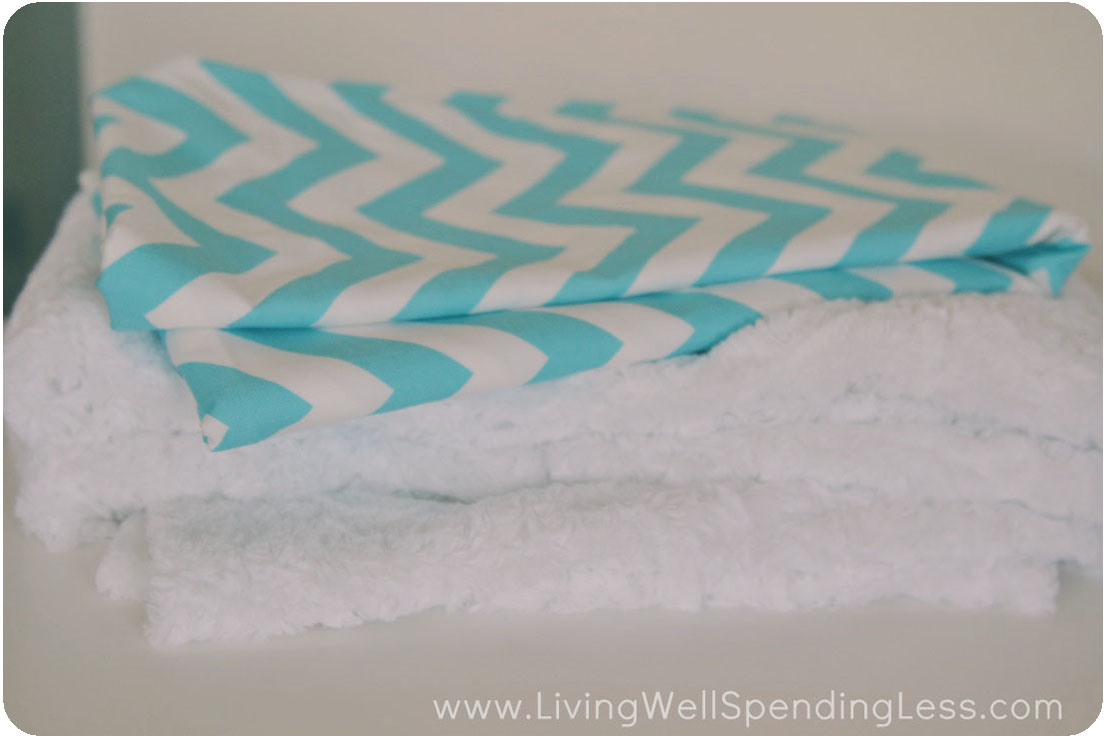 Here is what you need:
2 yards
soft minky fabric
2 yards
chevron fabric
sharp scissors stick pins thread sewing machine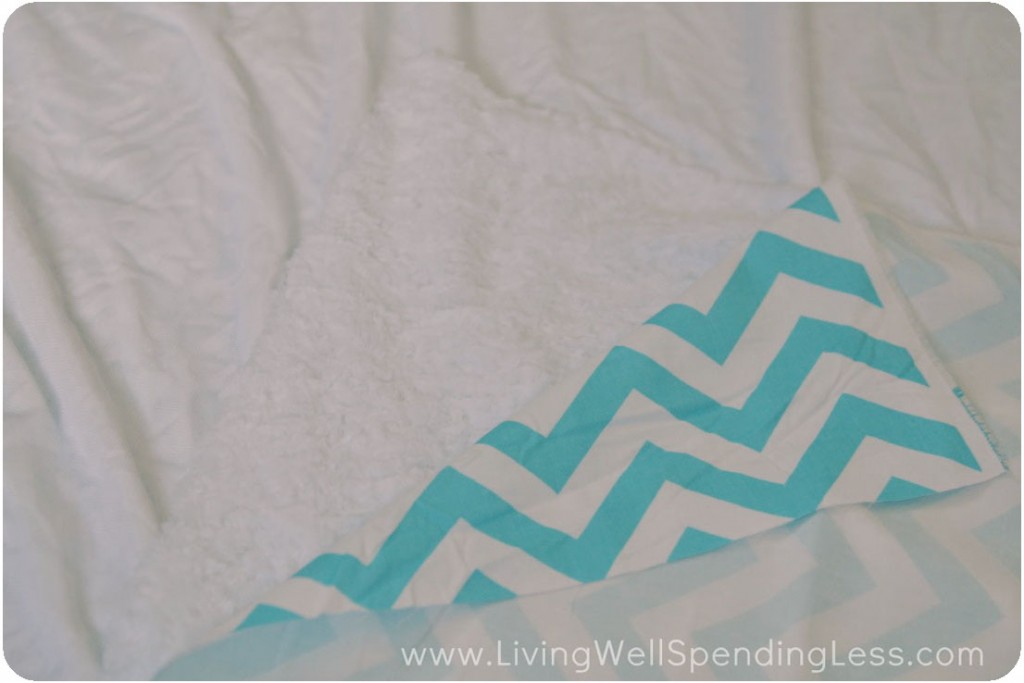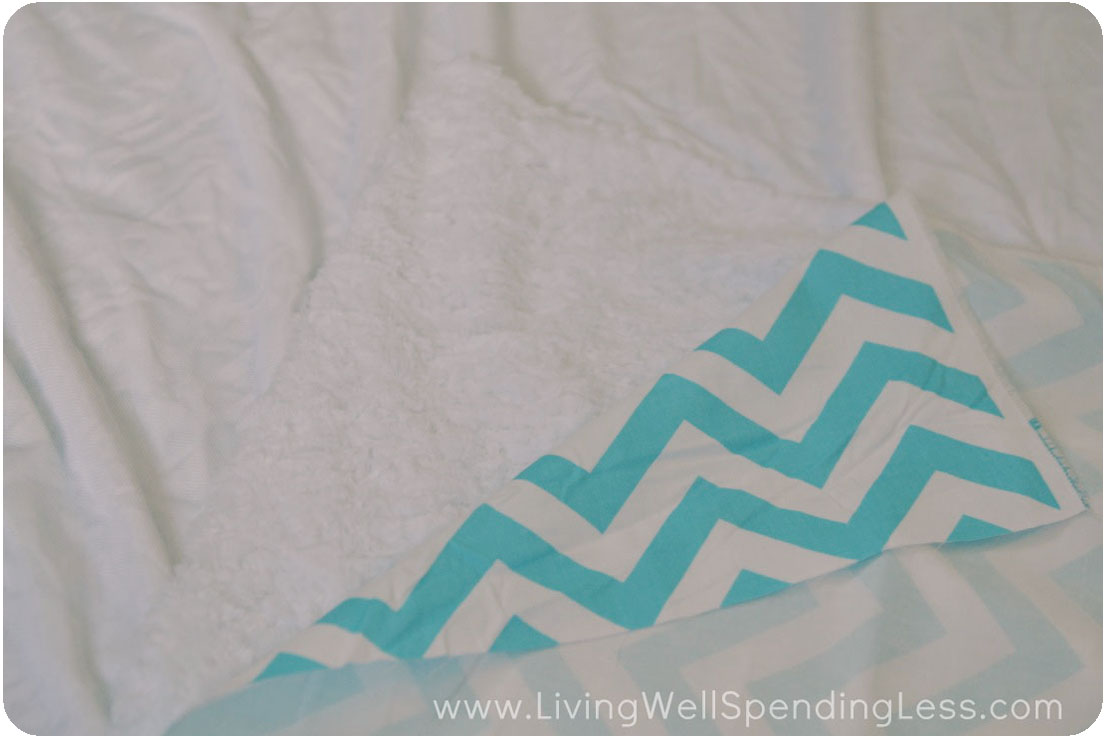 Step 1: Lay out minky fabric, soft side up, on large flat surface or floor. Spread out chevron fabric overtop of minky fabric, right side down. Line up fabric against corner and 2 straight edges.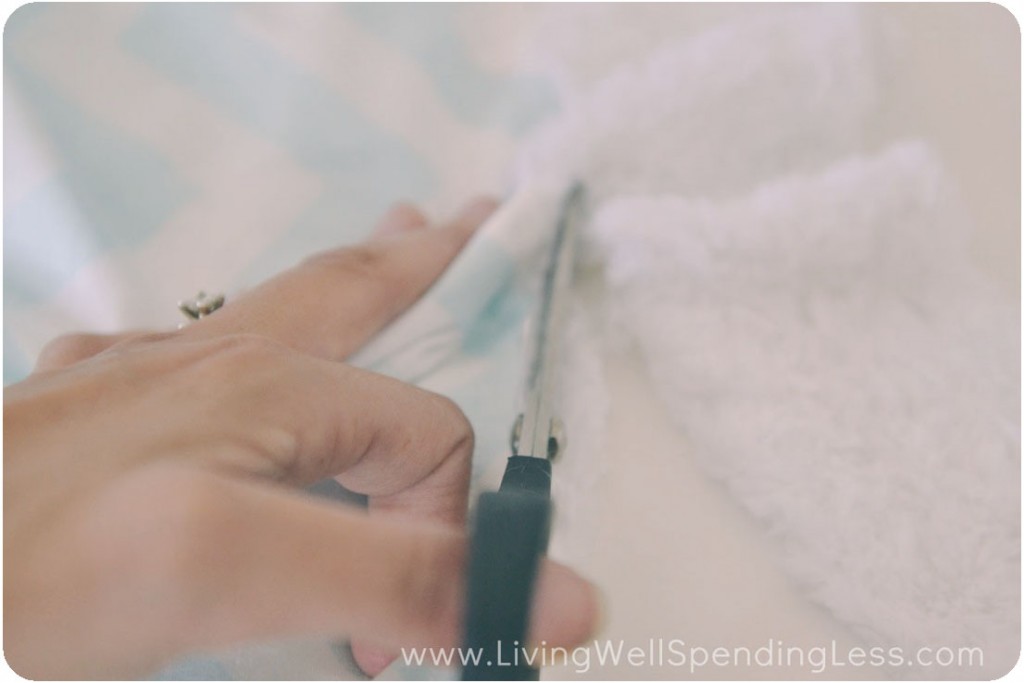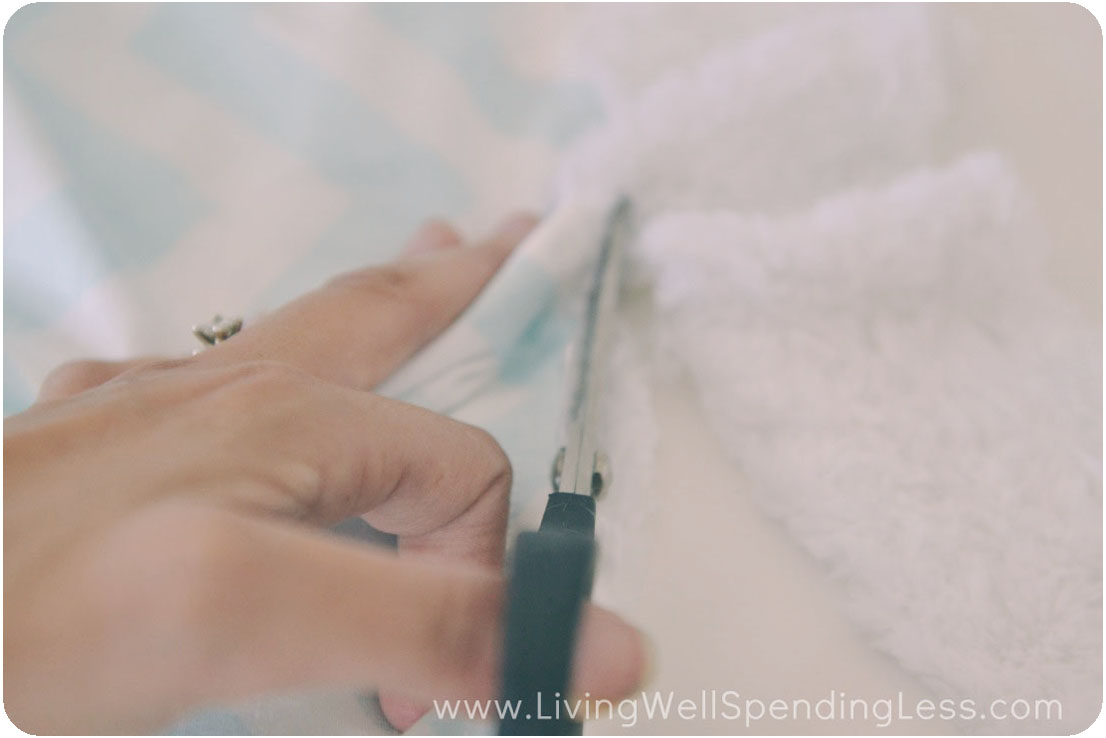 Step 2:  Trim excess fabric so that the two pieces are the same size.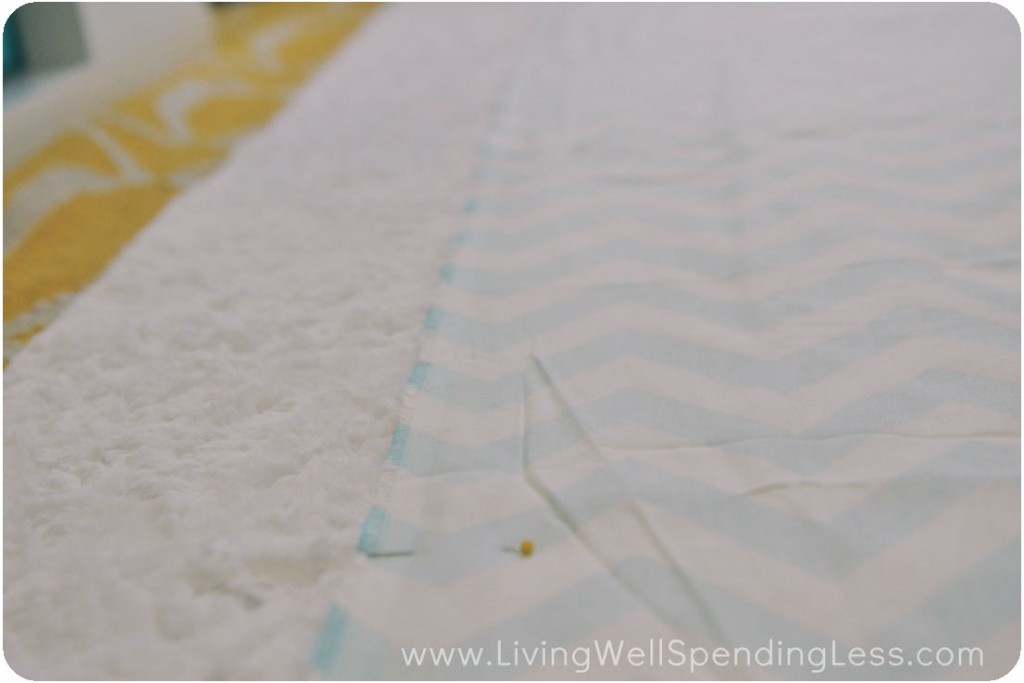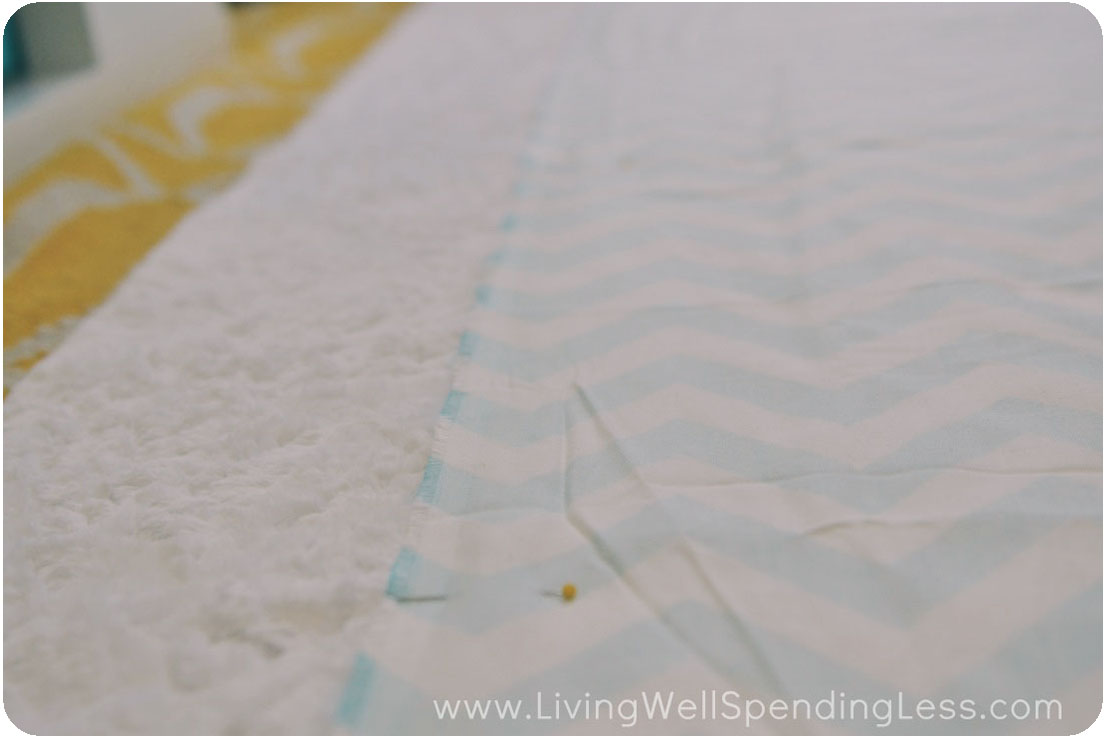 Step 3: Carefully pin fabric together all the way around.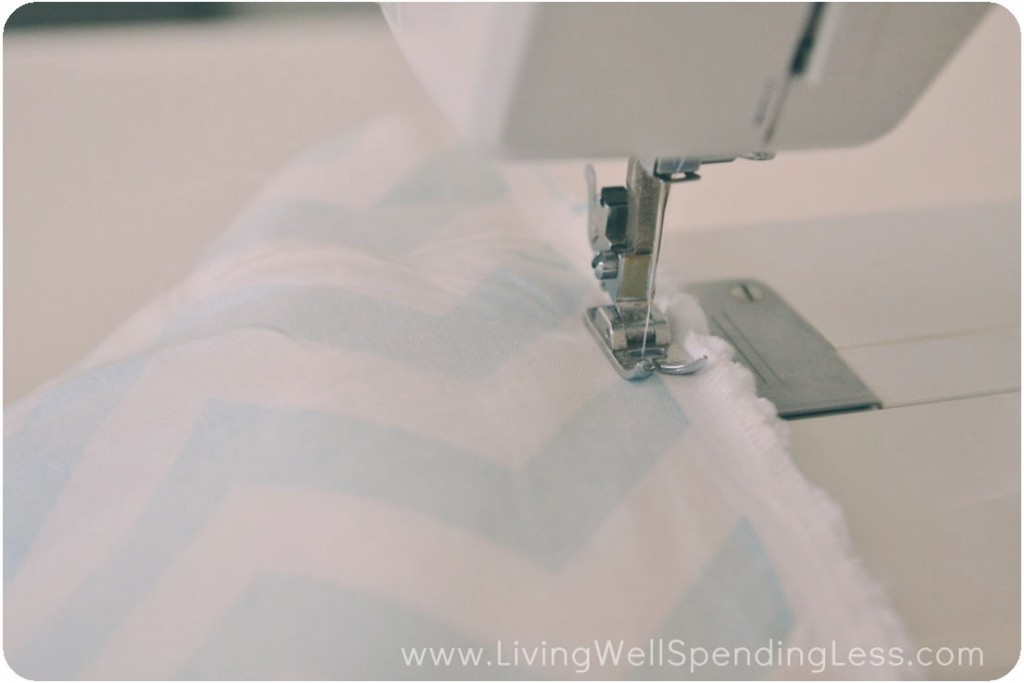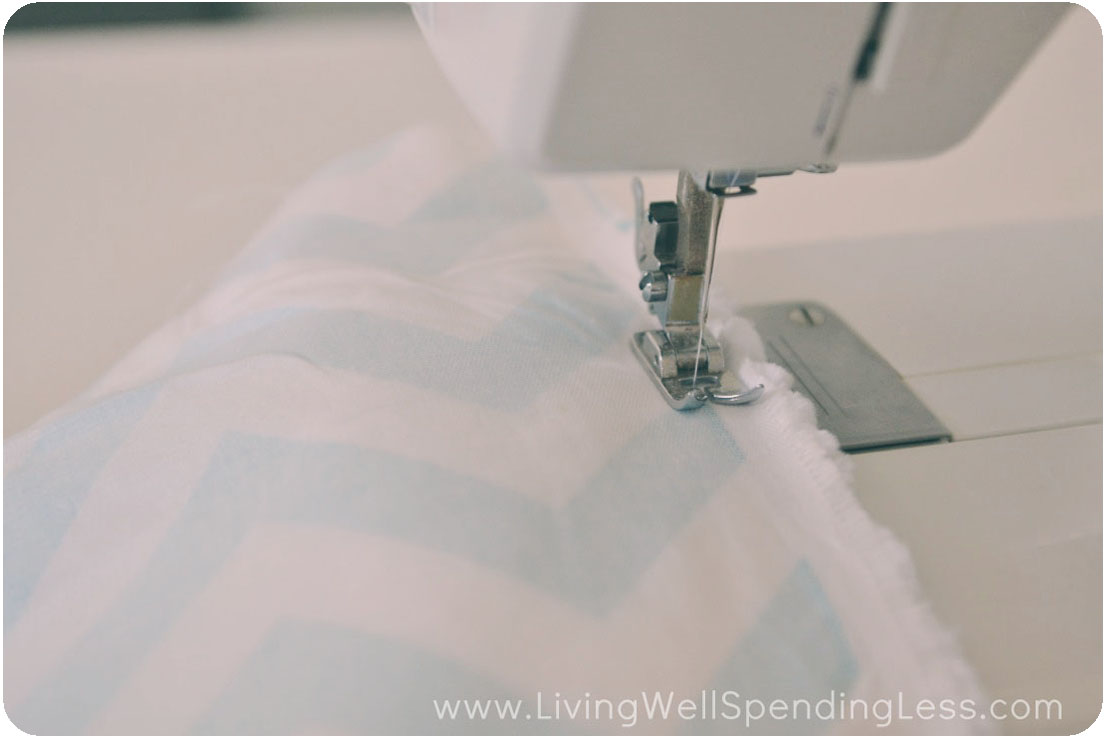 Step 4: Carefully sew along all four edges with a one inch margin, leaving a 12 inch opening along one side.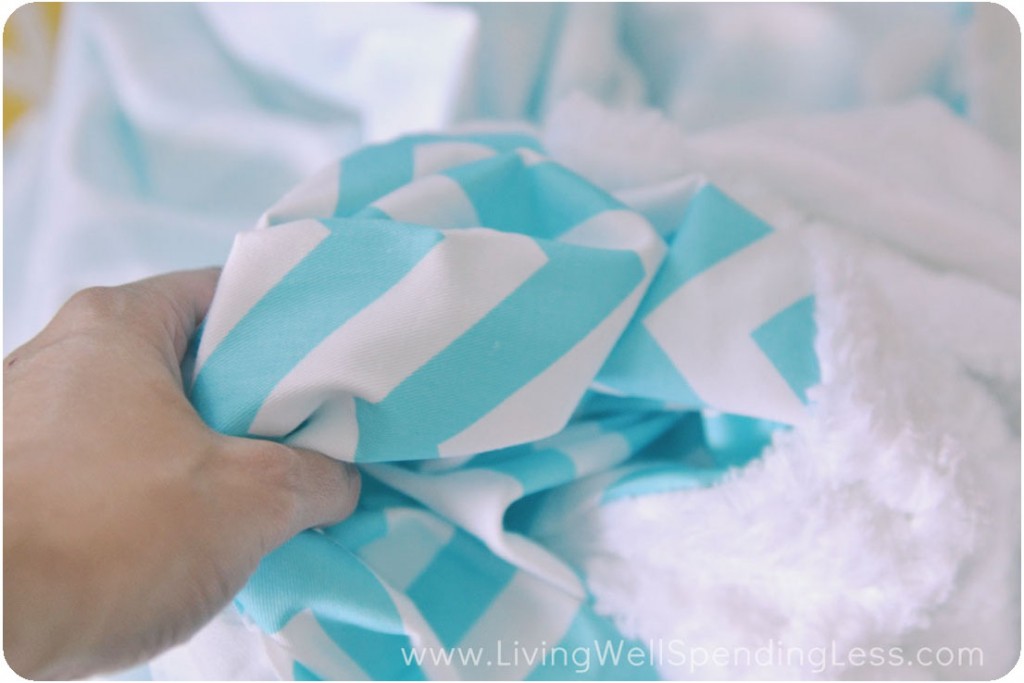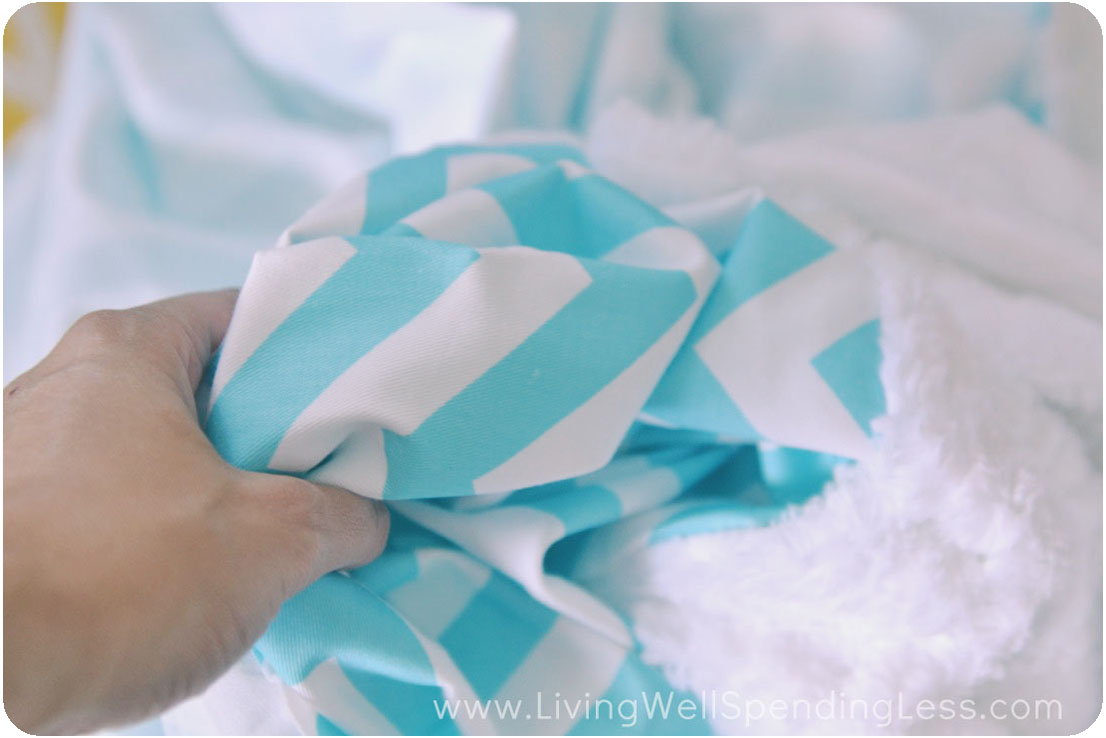 Step 5: Turn throw right-side out through opening.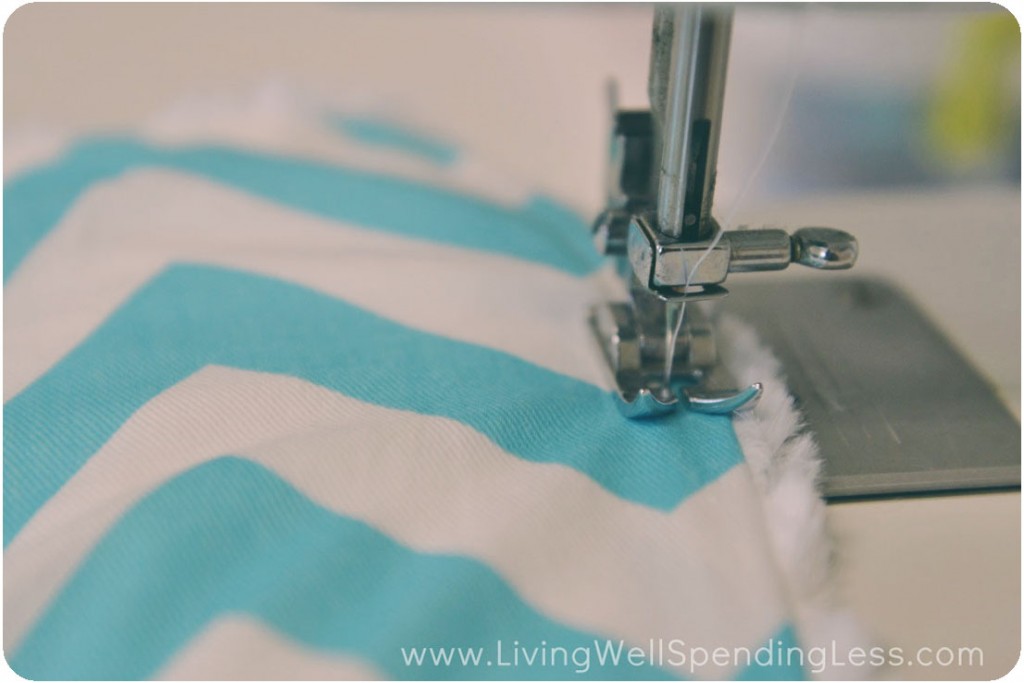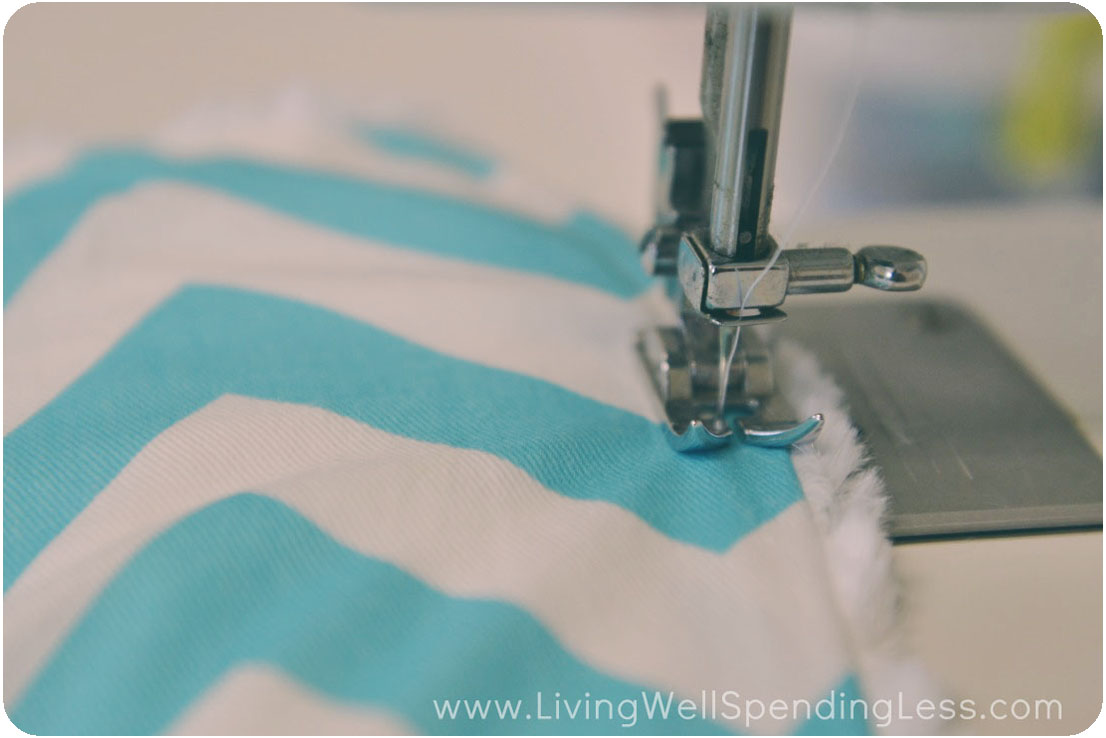 Step 6: Pin opening closed and sew along all four sides, leaving a 1/2″ margin.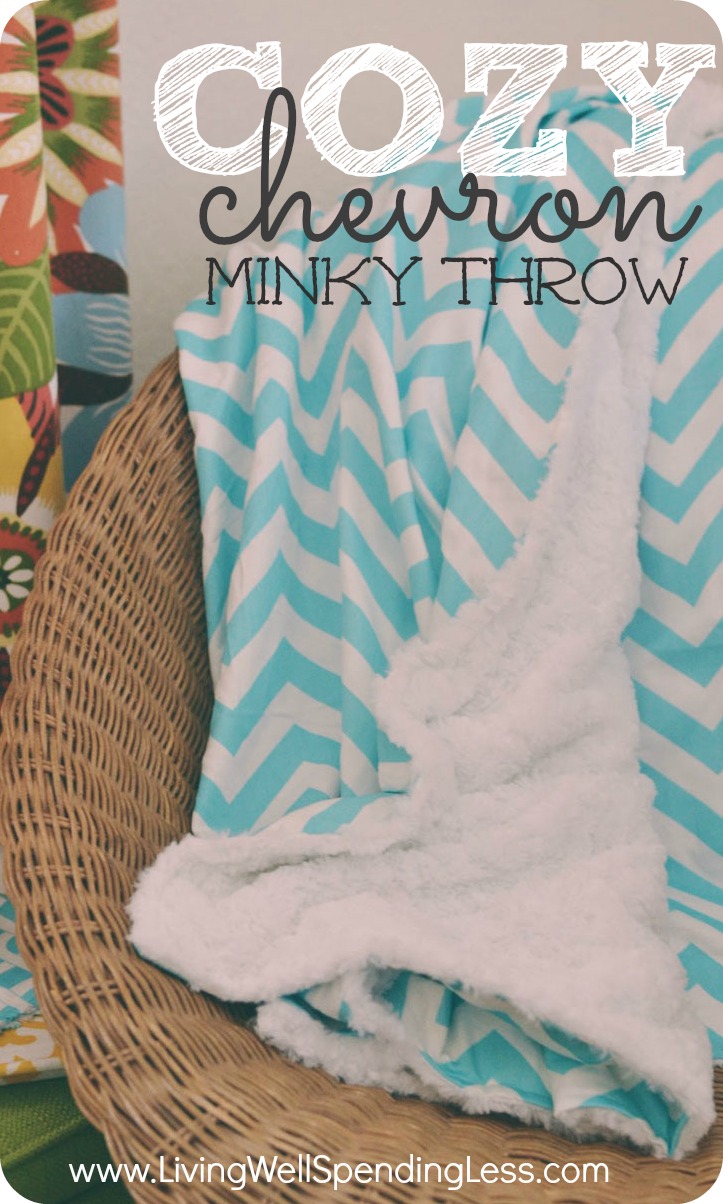 *   *   *
How do you stay cozy during the cold winter months?