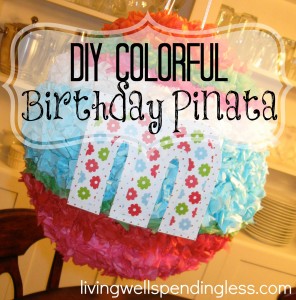 Maggie's only real request for her birthday party this year was to have a pinata. I swear I have not gotten so cheap that I wouldn't be willing to cough up $15 to make my 4-year old happy, but I honestly couldn't find any pre-made ones that matched my theme & decor. So I decided to make try & make one.
It was a little time consuming, but not hard at all. I started by cutting a newspaper into strips, then mixing up a simple paste of flour and water, dipping the newspaper strips into the paste, and covering the ballon (leaving a small opening at the top.) I let that dry for a few days, then popped the balloon and covered it by cutting tissue paper into small squares and gluing them, one by one, onto the balloon. I finished by making a monogram out of scrapbook paper and hot-gluing it to the tissue paper.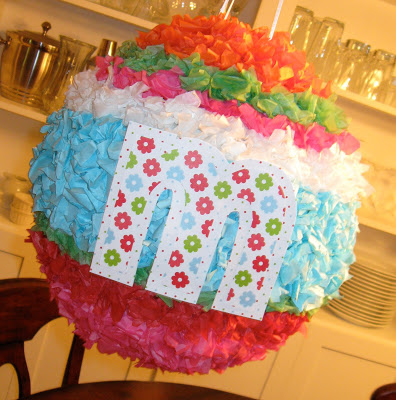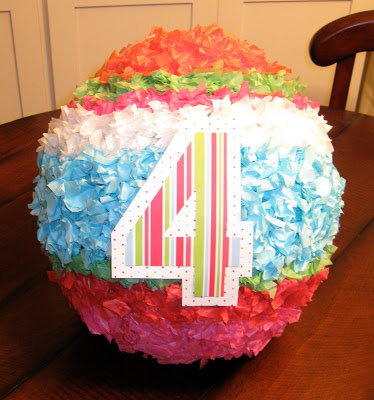 The lighting was really terrible so the color is a little off, but I think the overall result is pretty good!
And the cost was almost nothing–a balloon, some flour, newspaper, tissue paper, & leftover scrapbook paper. The biggest expense was probably the two bottles of school glue I used to glue on the tissue paper, which I luckily got at Staples a few weeks ago for $0.25 each.