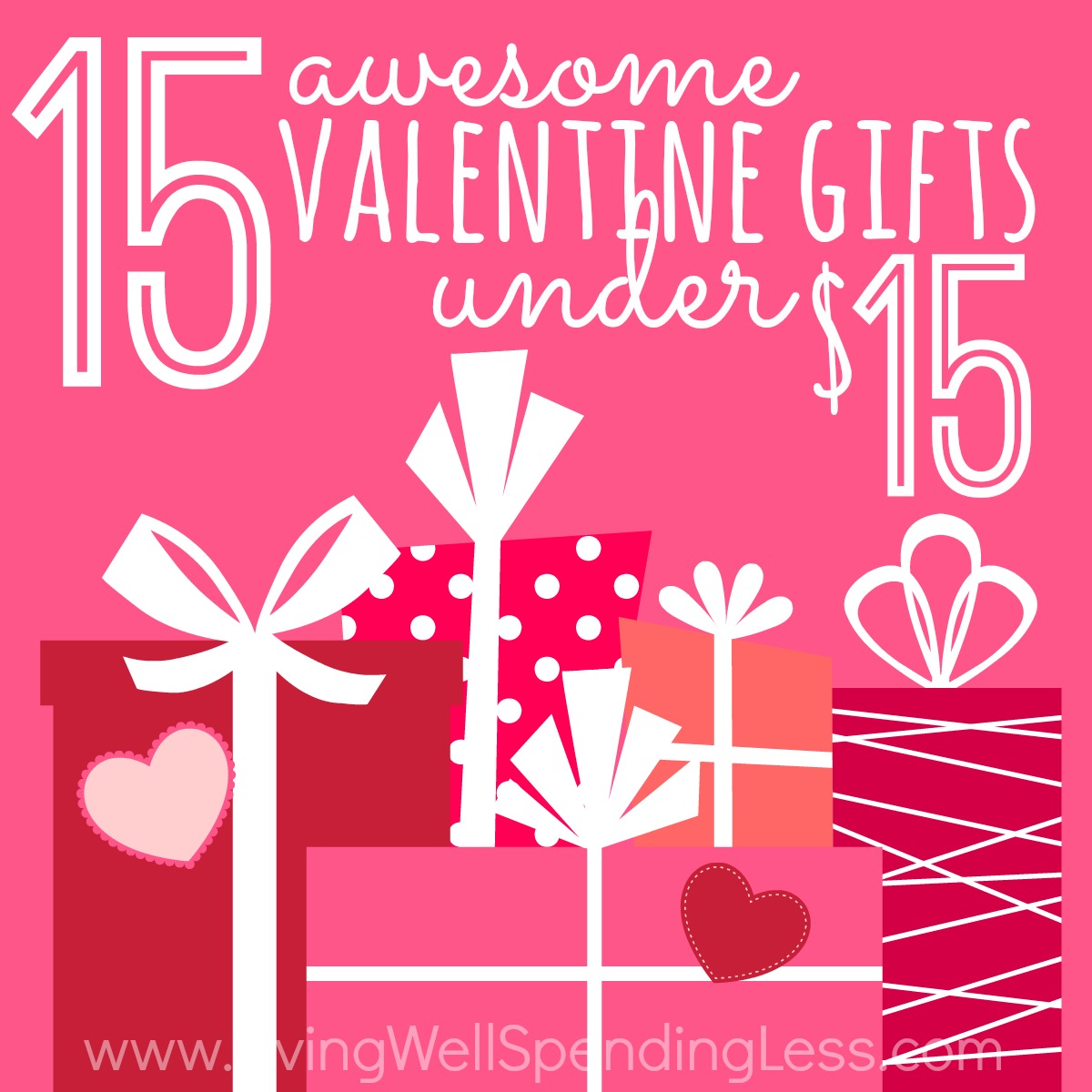 Valentine's Day is just a few weeks away, which naturally means it is time for the 4th Annual LWSL 15 under $15 gift list! While I'm pretty sure that this year's list is the BEST EVER, many of the gift ideas I've posted in previous years are still available as well, so be sure to check out the lists from 2013, 2012, and 2011 you need additional inspiration. I am always amazed at what fun things can be found for under $15 when you really start looking! Of course if you would rather make your V-Day gifts, be sure to check out all my handmade gift ideas here!
Gifts for Him: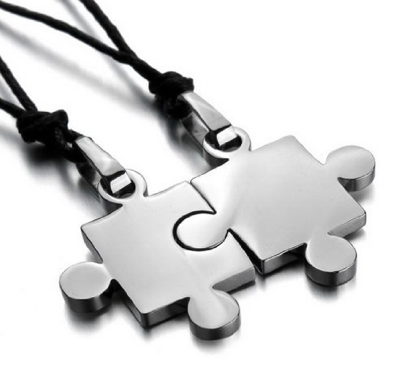 1. His & Hers Puzzle Piece Necklaces-Okay, so this one is a tad bit cheesy, but since the necklaces are actually really cool looking, I'm going to go with it and just say it is super sweet! Plus at just $1.99 (+$5 shipping) for both necklaces, how can you really go wrong? And just think of how much fun you could have with the card! "You complete me"  "We just fit" "I finally found my missing piece" "You're a perfect fit." "I love you to pieces." I seriously could go on all day. Oh my. I think I just sold one to myself! ($1.99, Amazon)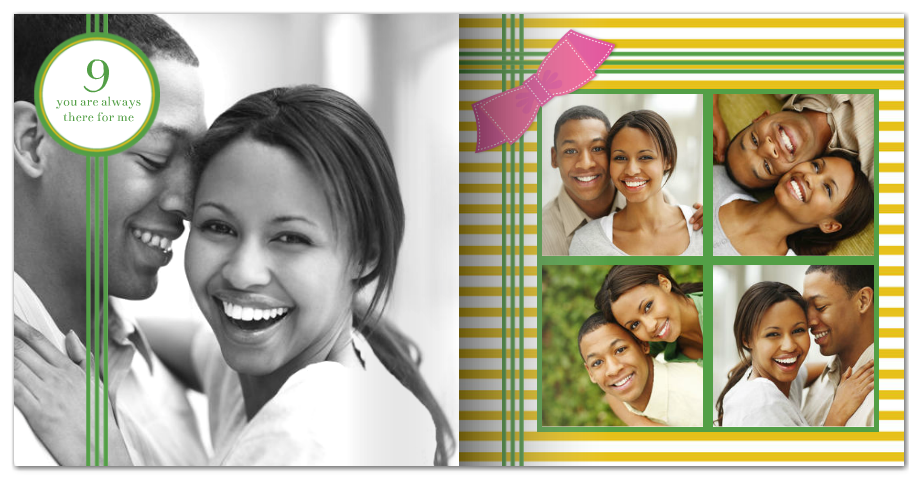 2. 10 Things I Love About You Photo Book-I love that this template is basically ready to go–just add your pictures and your own favorite things and watch your honey's heart melt! This one is making the list for the third straight year because I still love it and also because I still haven't quite gotten around to making one for my husband, even though every year as I am compiling this list I swear I am going to. But this is my year, friends. I mean it this time! ($12.99, Mixbook)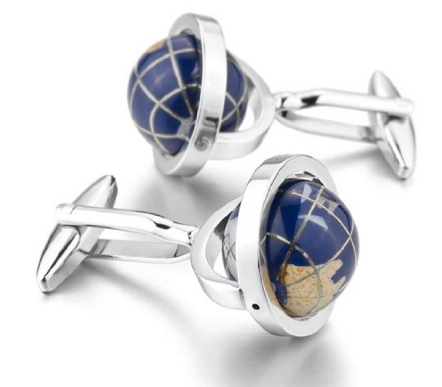 3  Globe Cuff Links-Cuff links are one of those things you never need until you do, and then you really need them! I love this classy globe set, and at 87% off the list price of $114.00, they are a steal! You could probably come up with some great card ideas to go with this one as well…."Being with you is my greatest adventure,"  "I'll stop the world to be with you," "Our love makes the world go round." Okay, okay, I promise I'll stop now! ($14.44, Amazon)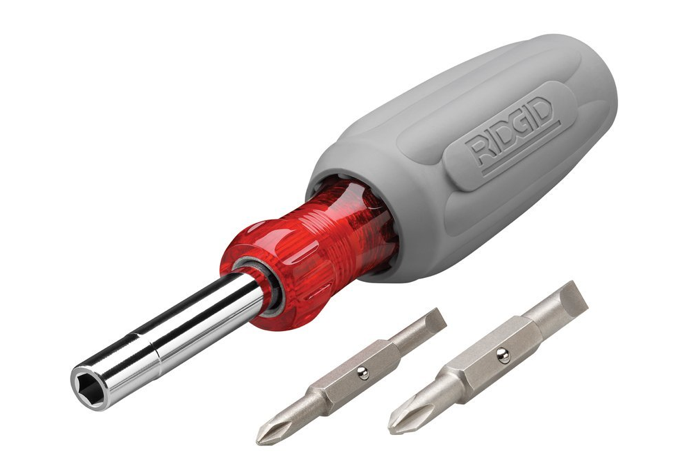 4. Ridged 6-in-1 Screwdriver-If your guy's not the cuff-links type, why not make his V-day with a gift he'll actually use? According to my husband, not all screwdrivers are created equal, but this one actually met his stringent engineer requirements, whatever that means. And this handy multi-tip version not only fits a variety of screws, it's got almost all 5-star reviews! ($11.99, Amazon)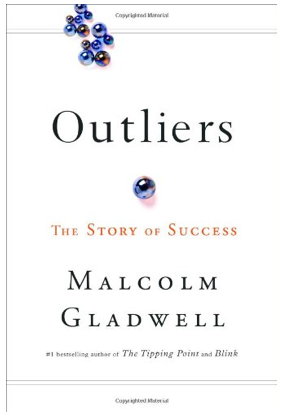 5. Outliers: The Story of Success-I loved this book so much that I read it three times last year, and it profoundly changed the way I looked at success and achievement. Whether your guy is a go-getter looking to move up the corporate ladder or an entrepreneur trying to build a business of his own (or anything in between) I guarantee he will LOVE this book. Malcom Gladwell has the ability to make what could be a very dry topic incredibly interesting! ($10.19, Amazon)
Gifts for Her: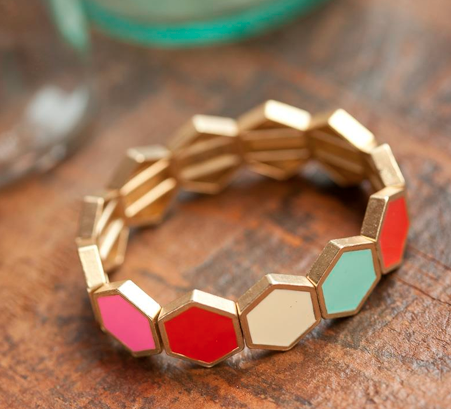 6. Faith, Hope, & Love Colorful Bracelet-This gorgeous bracelet is brand new to the Dayspring collection and I am in L-O-V-E with it!! I love the bright colors and the awesome inspirational message that comes with it. It is only $14.99 but you can take an additional 20% off when you use the promo code 20OFFGIFTS, making it just $11.99! (Dayspring)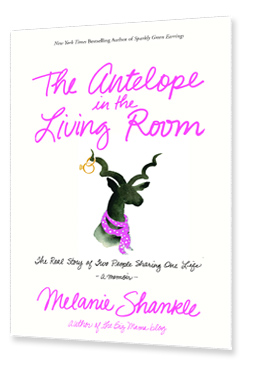 7. The Antelope in the Living Room-While at first glance a book about an antelope might not scream "Happy Valentine's Day," I implore you to take another look. I spent last weekend reading an advance copy of this little gem (which releases February 4th) and I seriously laughed until I cried at least a dozen times. Melanie  (aka Big Mama) nails the side-by-side beauty and frustration of being married to someone who is both your best friend and your polar opposite, and provides the reminder that we all need now & then that while marriage might not always look like it does in the movies, being with the one we love is like coming home. ($9.48, Amazon)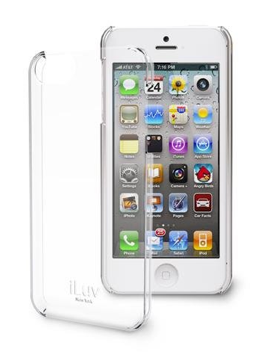 8. iLuv Clear iPhone Case-The iPhone 5 version of this case is just $5.99, and while it might seem a little plain by itself, the beauty of this clear case is that you could easily customize it with a photo or other memento (a movie ticket from your first date?), or even make it into a custom DIY project like this one covered in buttons. ($5.99, Amazon)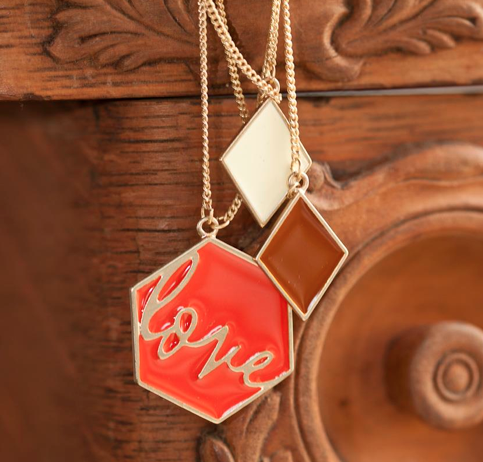 9. Love Necklace. This beautiful triple chain pendant is part of the same Faith, Hope, & Love collection as the bracelet above. The regular price is $16.99, but using promo code 20OFFGIFTS brings it down to a very reasonable $13.59. There is also a Faith and a Hope version that are really beautiful as well, but the Love style just seemslike the perfect fit for V-Day. ($13.59, Dayspring)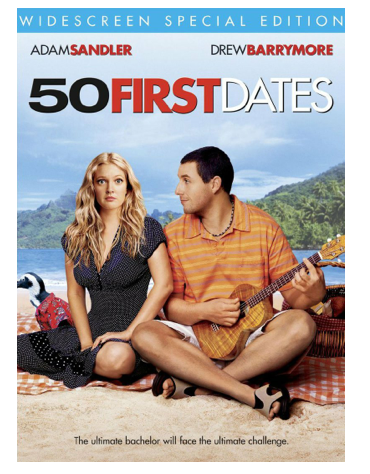 10. 50 First Dates–My husband and I are pretty much polar opposites when it comes to movies (and everything else), but this is one we can both agree on. In fact, we have probably watched this one together at least 50 times and it never gets old! If you haven't seen it yet, or even if you have, this classic always makes for a perfect date night! If you want to make it a double feature, grab Hitch as well–that one is our 2nd favorite! ($8.91, Amazon)
Gifts for Kids: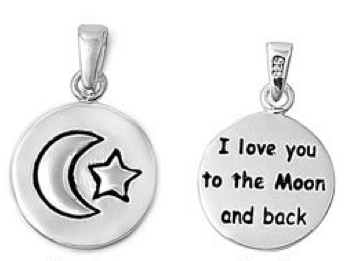 11. Sterling Silver "I Love You to the Moon & Back" Pendant
-Let your little valentine know just how much you love her with a keepsake she will enjoy for years to come. In fact, I think this one takes the prize for my favorite kid's gift this year! The list price for this pendant is $55.95, but right now it is on sale for just $12.95. This price does not include the chain, but you could put it on an inexpensive cord or ribbon, or you can grab a silver chain for just $6.99 here. And if you don't already have the corresponding book, Guess How Much I Love You, already in your library, check out this gorgeous sweetheart edition for just $9.95! ($12.95, Amazon)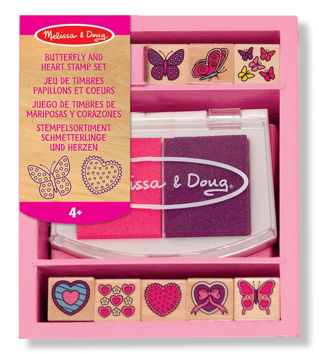 12. Melissa & Doug Hearts & Butterfly Stamp Set-We have gotten a few different Melissa & Dough stamp sets over the years and my girls always love them. You could even gift this one a little early and let your budding artist make her own Valentine's this year! If you need a boy version, try this vehicle set. ($7.37, Amazon)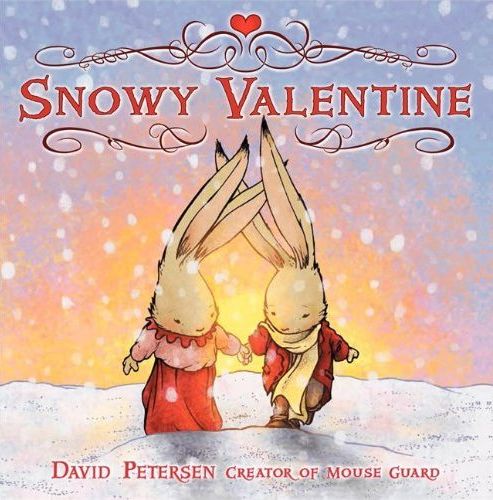 13. Snowy Valentine-This adorable children's book is making the list for the second year in a row. I just love the message that highlights the idea that Valentine's Day is about love and not about gifts. So sweet! ($9.48, Amazon)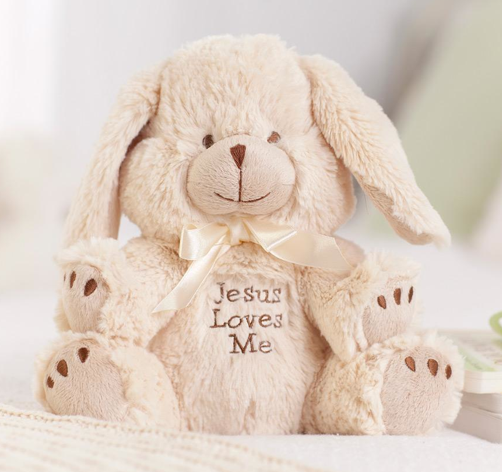 14. Jesus Loves Me Plush Bunny– This adorable little bunny looks so soft and cuddly that I actually want to reach through the screen just to hug it! I love that it isn't pink or red and that it plays Jesus Loves Me. So sweet! The regular price on this is $23, but it is on sale for $18 and then you can use promo code HOLLEY20 to save an additional 20% off, making it just $14.40! ($14.40, Dayspring)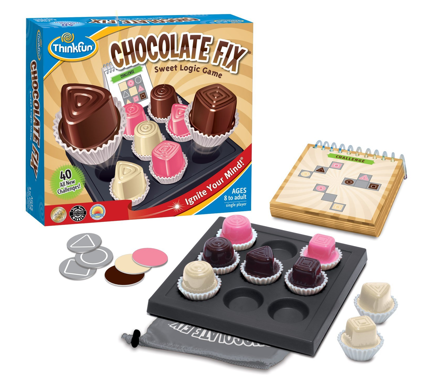 15. Think Fun Chocolate Fix Game-We have several of the Think Fun games and we just love them–they are always fun for the whole family, and great for building our kids' logic and reasoning abilities! This Chocolate Fix game is not only perfect for Valentine's Day, it has absolutely amazing reviews! ($14.12, Amazon)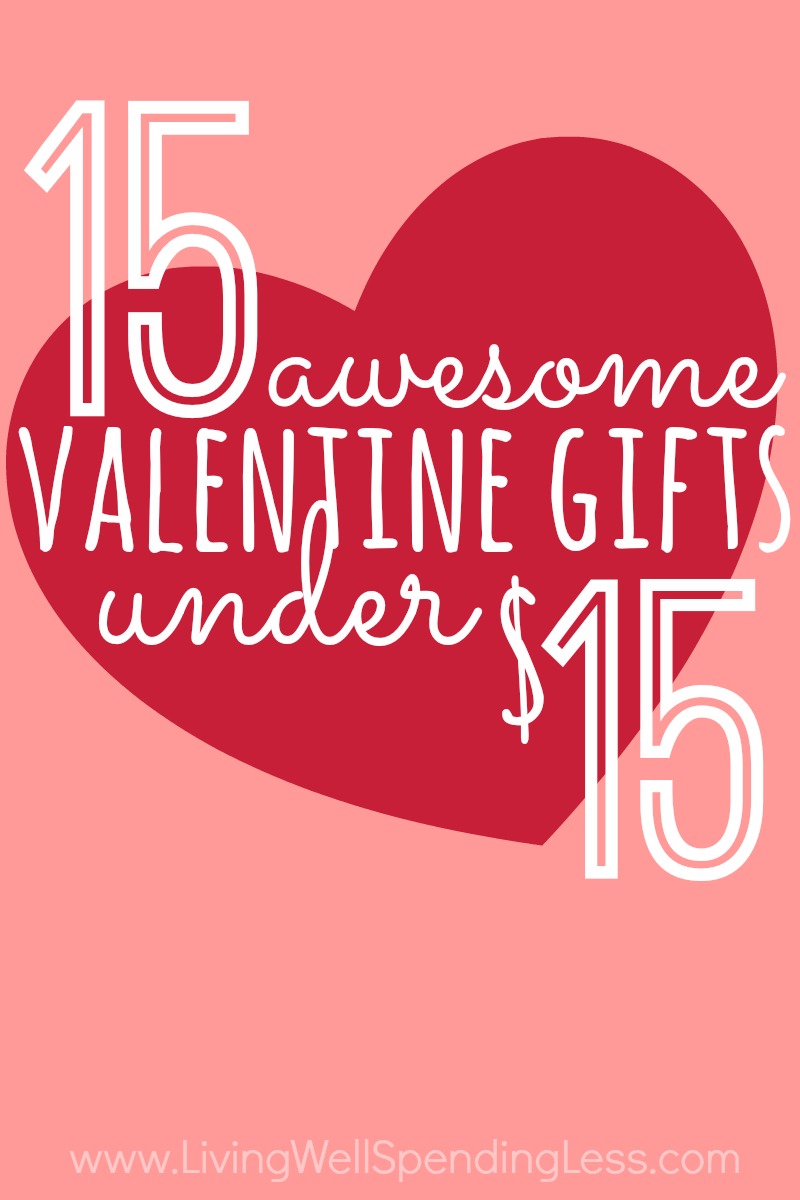 *   *   *
How do you plan to make Valentine's Day special this year?