Does your gift list exceed your budget this year? Don't miss these 10 easy budget-friendly homemade gifts you can make for $10 or less!
The holiday season is fully upon us, and if you're anything like me, you're suddenly thinking, "well crapola, I better start thinking about gifts!" (And if you're one of those annoyingly perfect proactive people who finished your shopping sometime in July, then I'm not quite sure what to do with you. Maybe you can get some fun ideas for next year while you gloat. But really, I'm happy for you.).
And of course, the only thing more stressful than realizing you have a whole list of people to buy for is realizing you may have to take out a second mortgage to pay for everything. But while we may put a lot of pressure on ourselves sometimes, when it comes to gift-giving, it truly is the thought that counts—not how much you spent!
So, today it's time to get the glue gun and Mod Podge out because things are about to get a little crafty! Rolling up your sleeves and DIY-ing in the gift department not only saves money, but it can be a lot of fun as well. You can even get the kids involved. And honestly, who doesn't enjoy receiving a nice homemade gift? There's just something charming and comforting about a handmade gift that comes from the heart, especially when it's from your kids!
Not all of us were blessed with an artistic side. I realize that. Some of us are excellent sewers while some of us "wing it" and hope for the best. If you have been blessed with a talent, this is a great time to put it to good use! If you're a great baker, bake; if you can knit, I'll bet you can make a scarf for the price of a skein or two of yarn. (…and by the way, you're amazing! Knitting is HARD!)
10 Homemade Gifts You Can Make for $10 or Less
Some of us need a creative push now and again, so I've picked out a few of my favorite ideas to hopefully get you started in the right gift-giving direction. With some savvy shopping, all of these homemade gifts can be made for $10 or less, and most don't require much (if any) technical ability. Of course, if these still seem like too much effort, you can always check out these 30 awesome gift ideas under $30!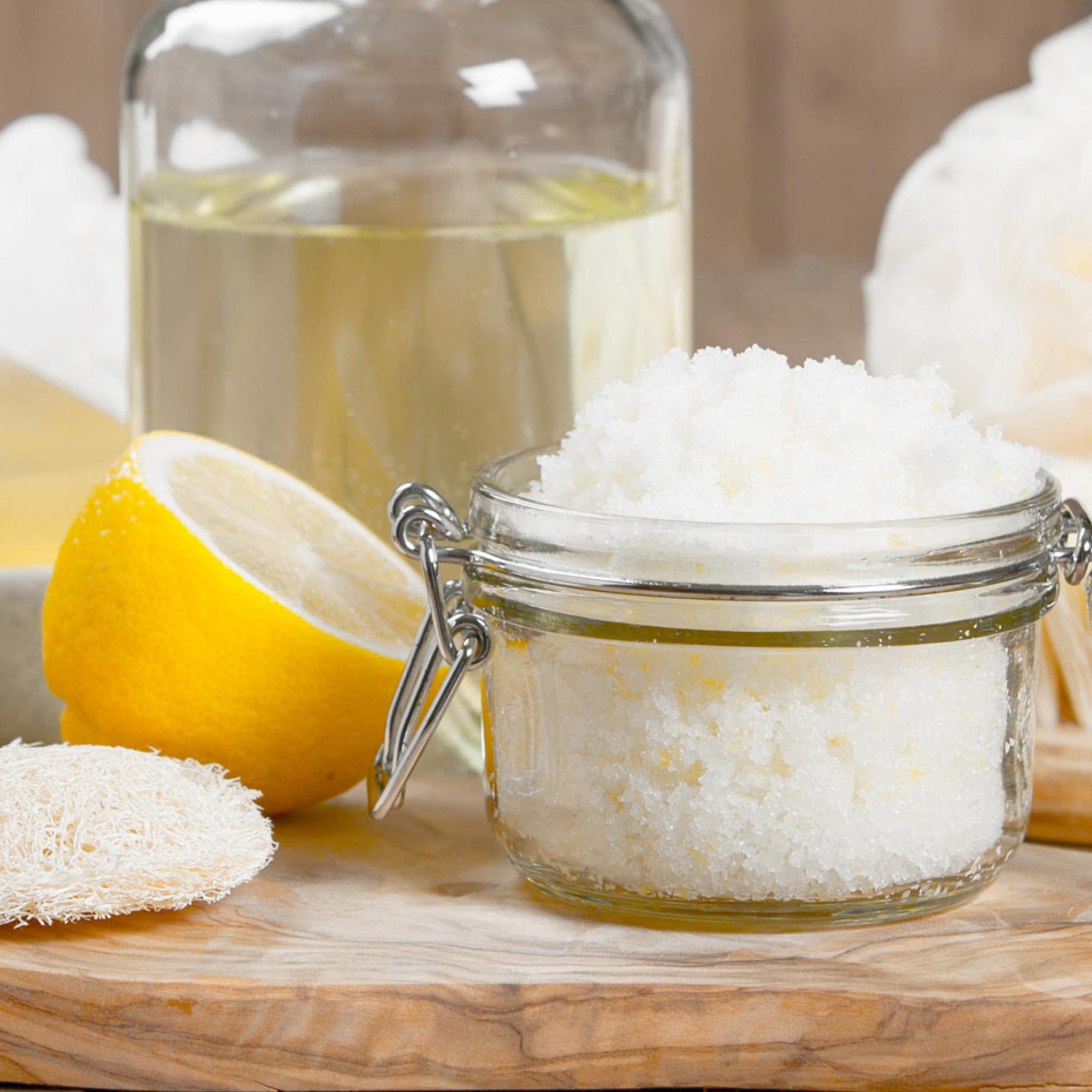 Did you know sugar contains natural alpha-hydraulic acids that exfoliate & soften your skin? This simple, yet super effective homemade sugar scrub uses only 3 ingredients, takes just minutes to make, costs just a fraction of expensive store-bought scrubs, and smells absolutely amazing! This is one gift everyone is sure to love!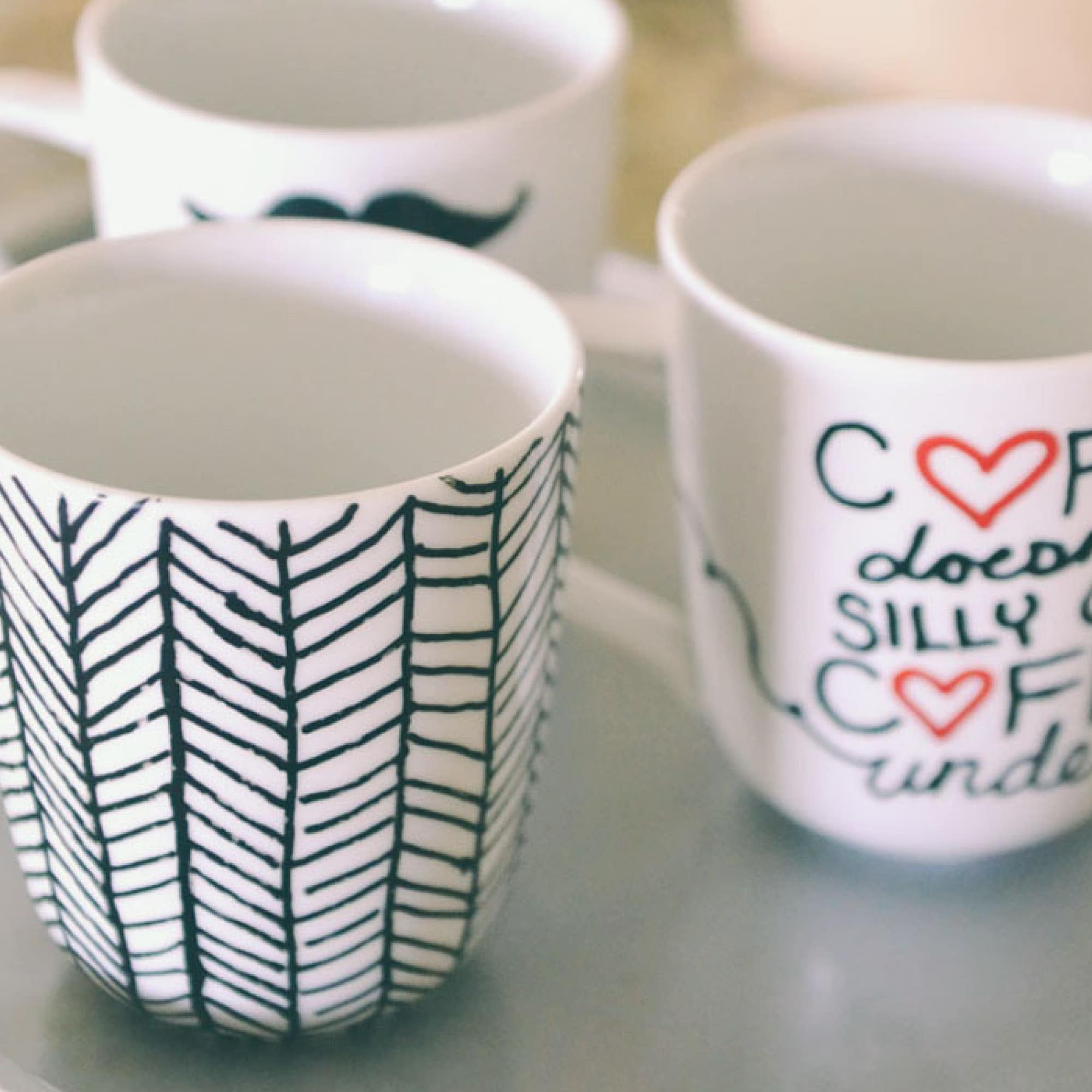 Sharpie mugs are all over Pinterest, but do they really work? This awesome step-by-step tutorial not only shows you how to make them but proves exactly which markers won't wash off! Such a fun & easy project and an awesome DIY gift idea!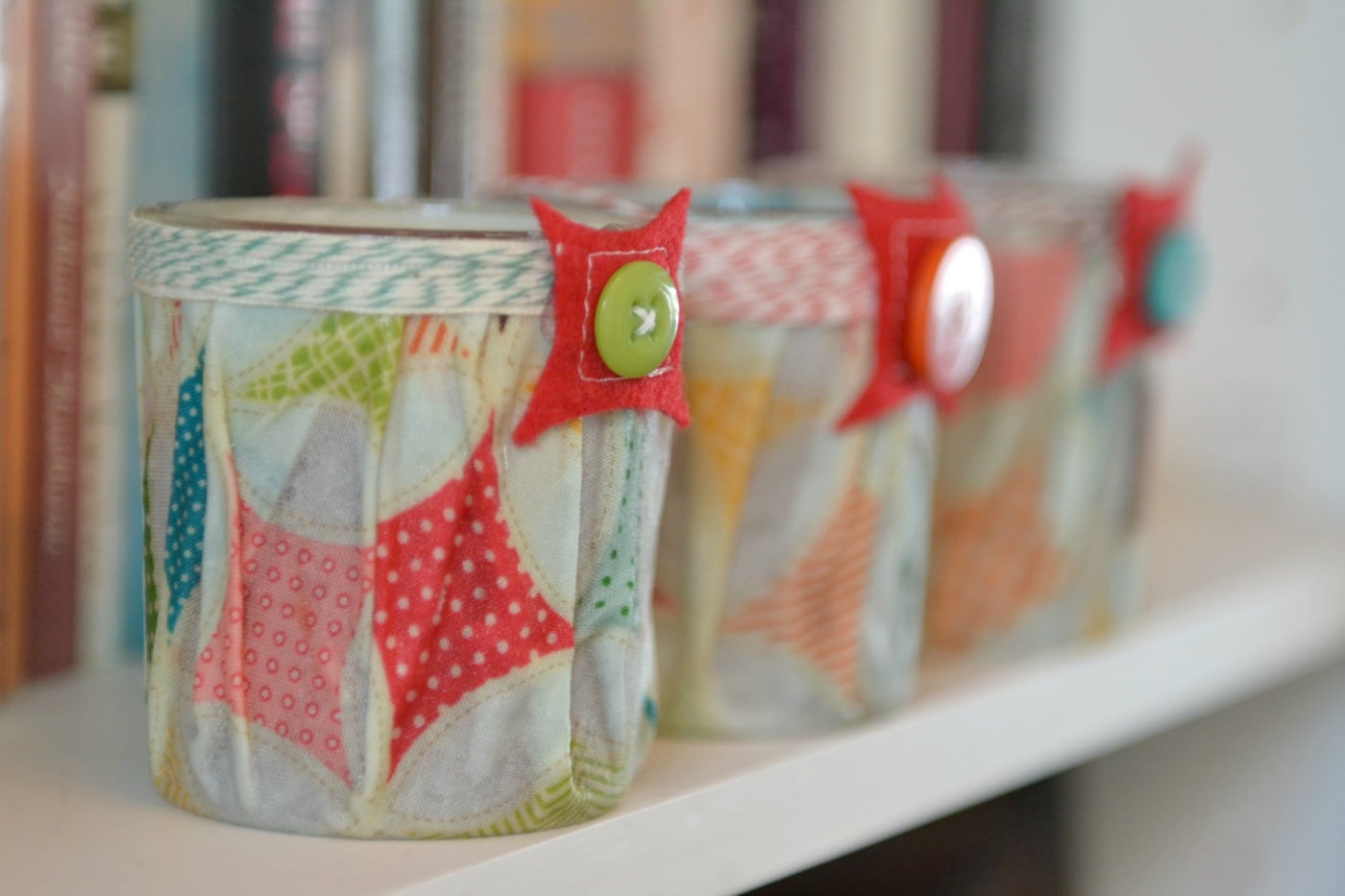 Everyone loves candles, and you'll love this super cute and ultra thrifty DIY candle project that uses scrap fabric and inexpensive Glade candles. These are so darling & so simple to make! Watch for sales & use coupons to score a great deal on candles, then change up the fabric to match any decor or season.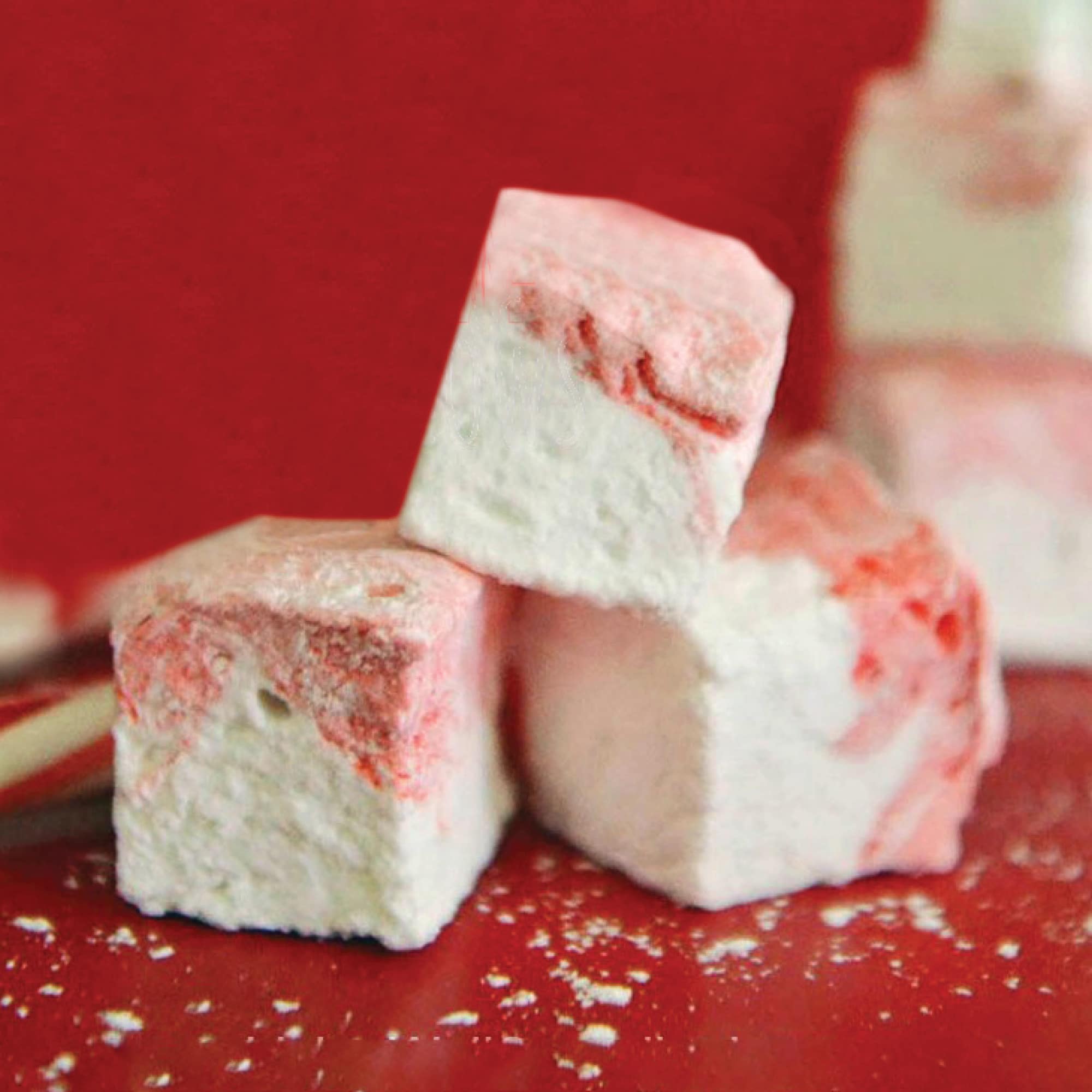 I promise you haven't lived until you've tried homemade marshmallows! These peppermint beauties are fun & easy to make and so SO yummy! Williams Sonoma sells theirs for $16.95 a package….make them as gifts & save a bundle! Or, if marshmallows aren't your thing, check out this tutorial for homemade peppermint bark.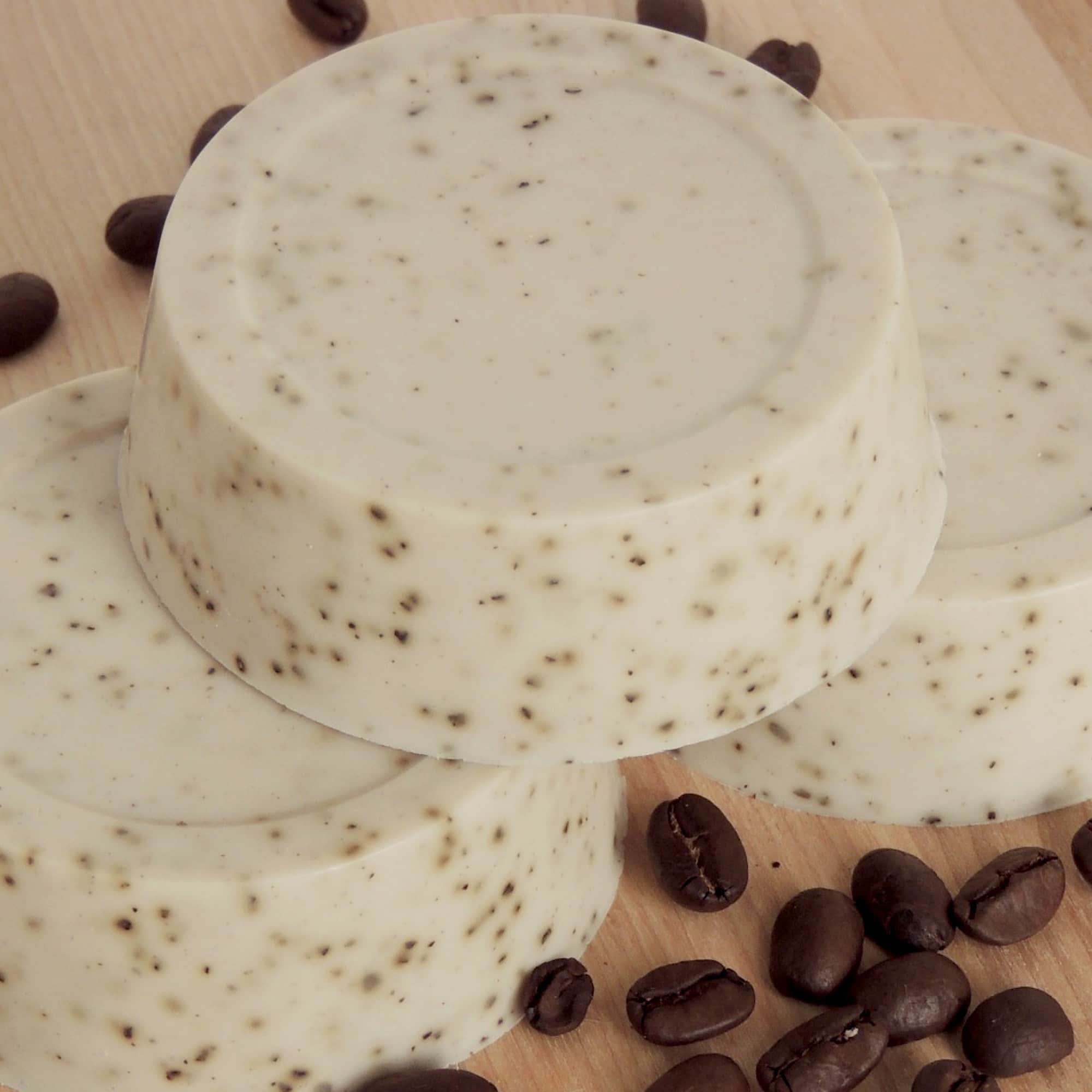 Mmmmm….cofffee. You won't believe how easy it is to whip up these luscious homemade coffee bean soap bars—just 3 ingredients and 15 minutes is all you need! A perfect gift for the coffee lover in your life, or just a great way to start your day!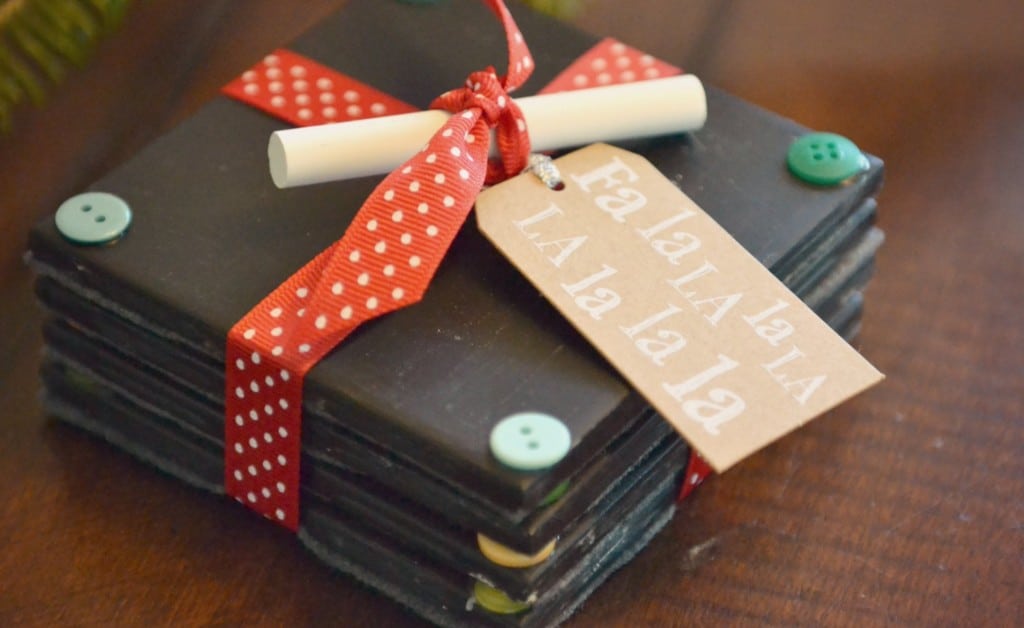 Need a thoughtful teacher gift? Check out this tutorial for making handmade chalkboard coasters out of inexpensive ceramic tiles. While this project does need a few days to complete (to allow drying time for the paint) it is easy enough for your kids to do on their own with very little assistance from you!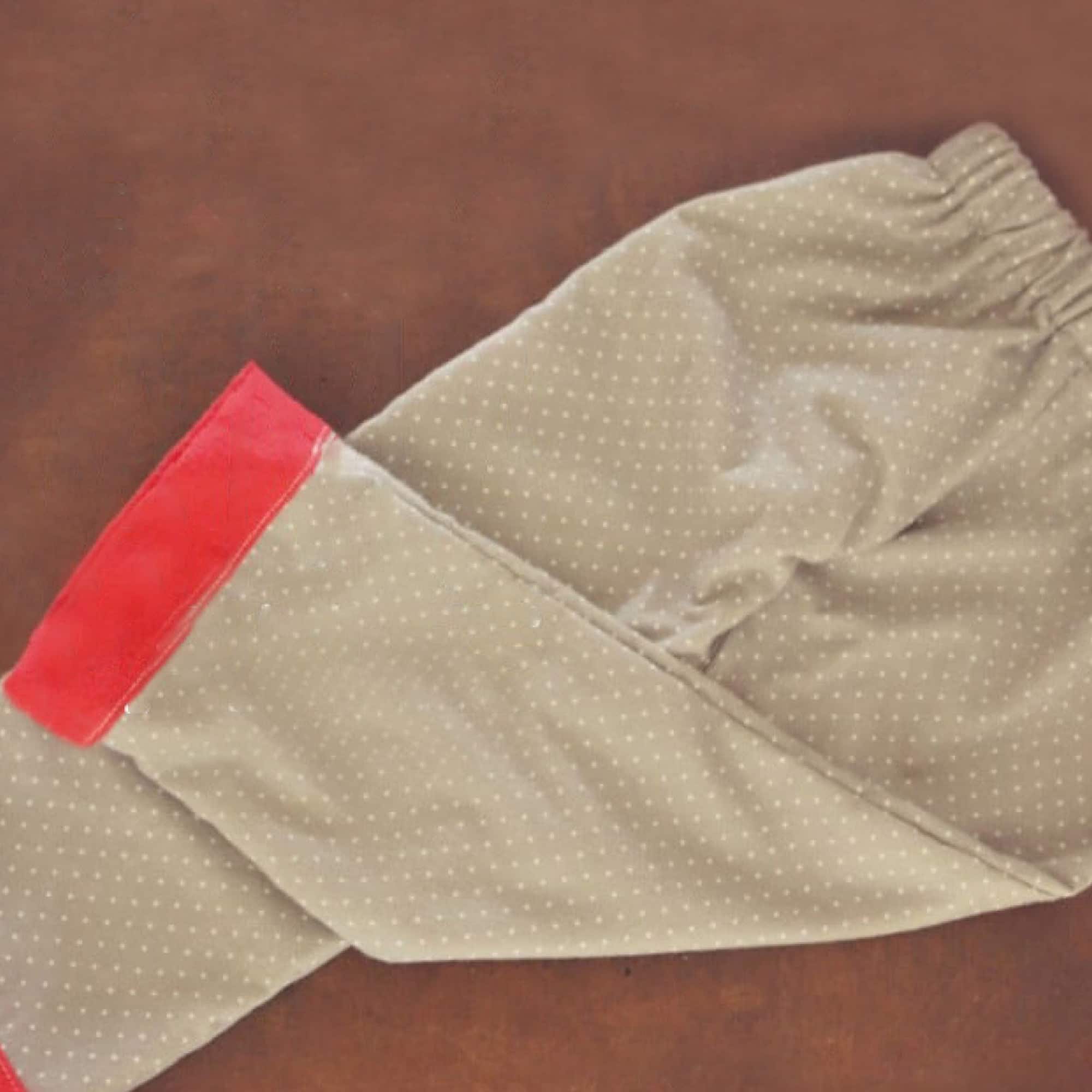 While it is the only project on this list that requires sewing, don't let these EASY-to-sew pajama pants intimidate you! This simple step-by-step tutorial shows you exactly what to do to make cute PJ pants in any size without a pattern in about an hour. If you know how to sew a straight line, you can make these—a perfect project for beginning sewers!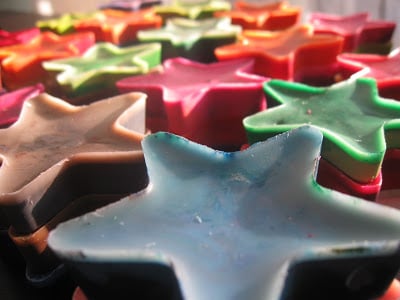 Need a fun way to use all those broken leftover crayons you've got lying around? Why not upcycle them into fun crayon shapes? These adorable star-shaped crayons are a snap to make and make a great gift for all the special kids in your life!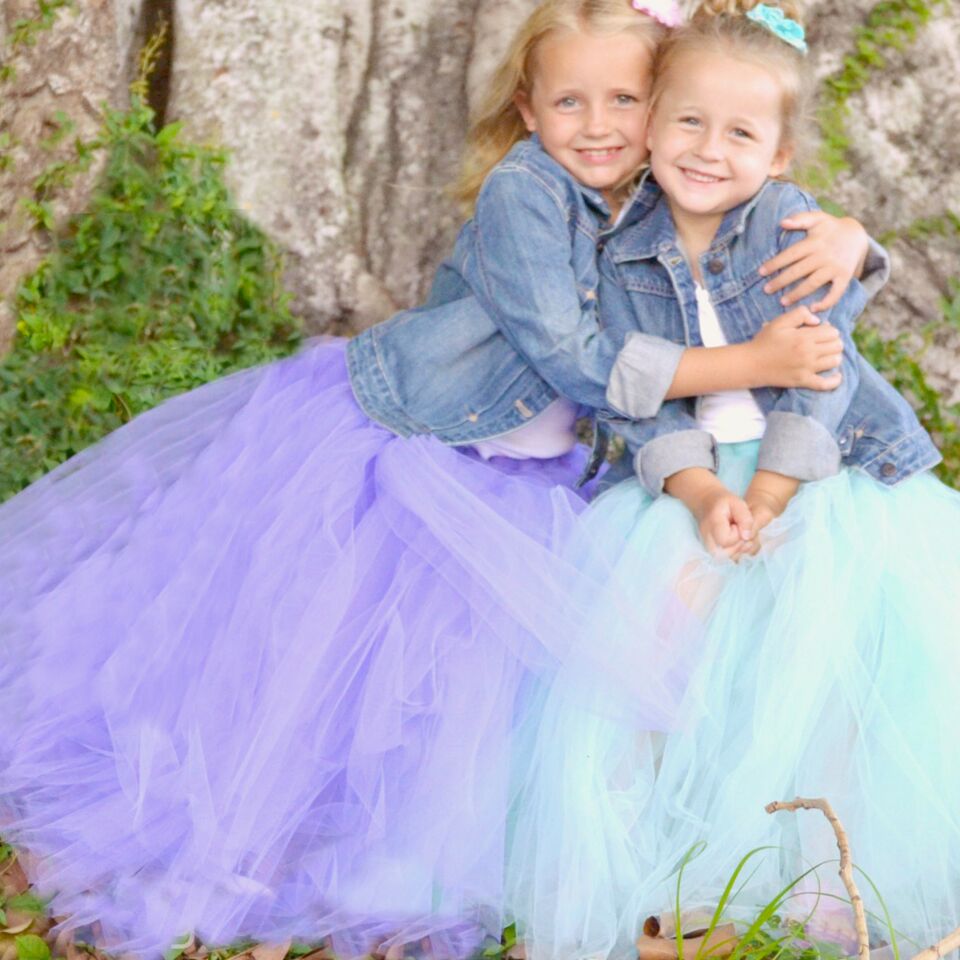 Got a princess on your list? Check out this awesome tutorial for making a darling ultra-full tulle skirt without a sewing machine. Make a pretty glitter lace crown (like this one from Hostess with the Mostess) to complete the pretty princess set.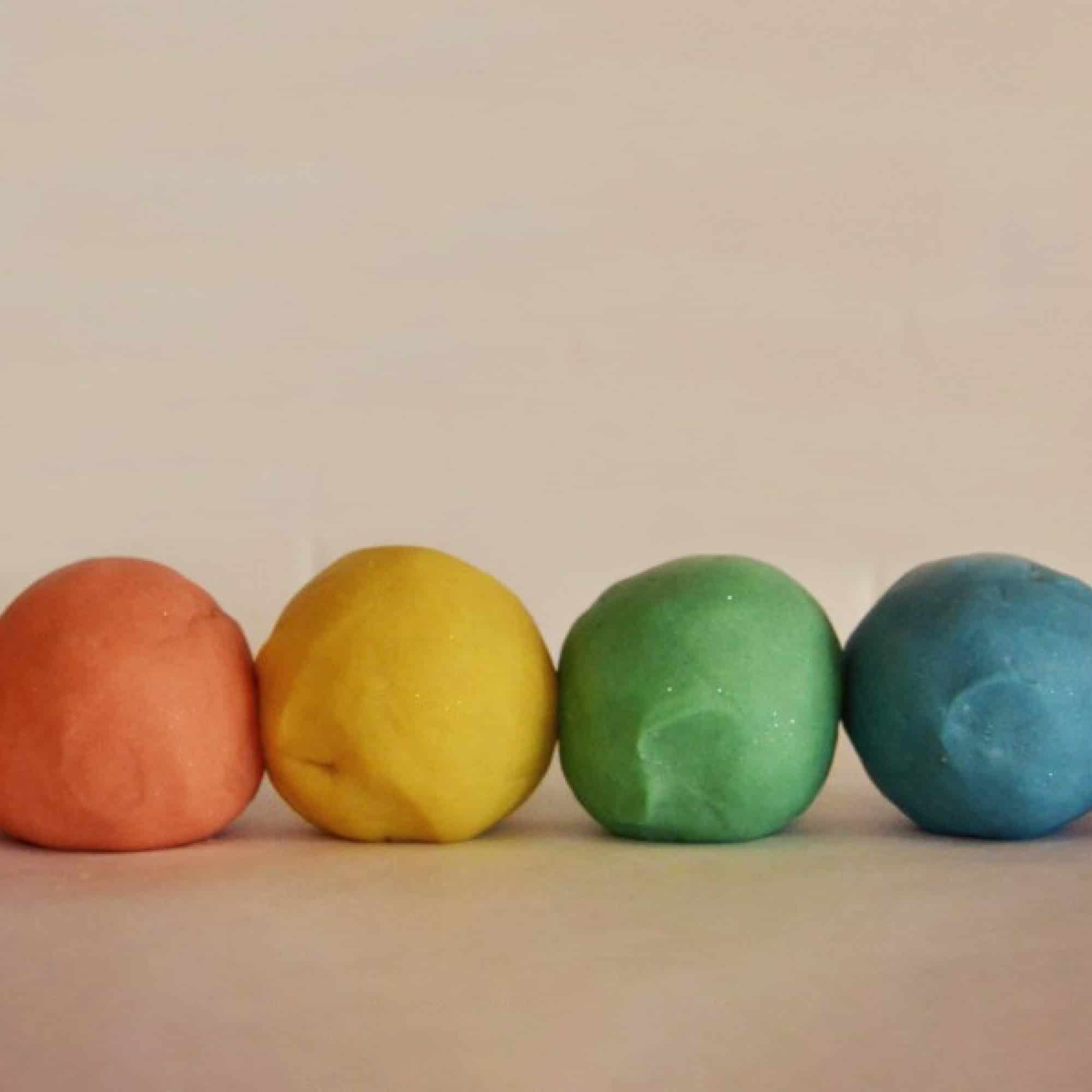 What kid doesn't love play-dough? This awesome homemade playdough recipe uses essential oils for scent & sparkle for an extra fun touch and costs just pennies per batch.
* * *
BONUS CONTENT!
Since this post was first shared, we've created several more homemade gifts that can be made for under ten dollars. Here are a few more easy to make crafts, treats, and recipes to check out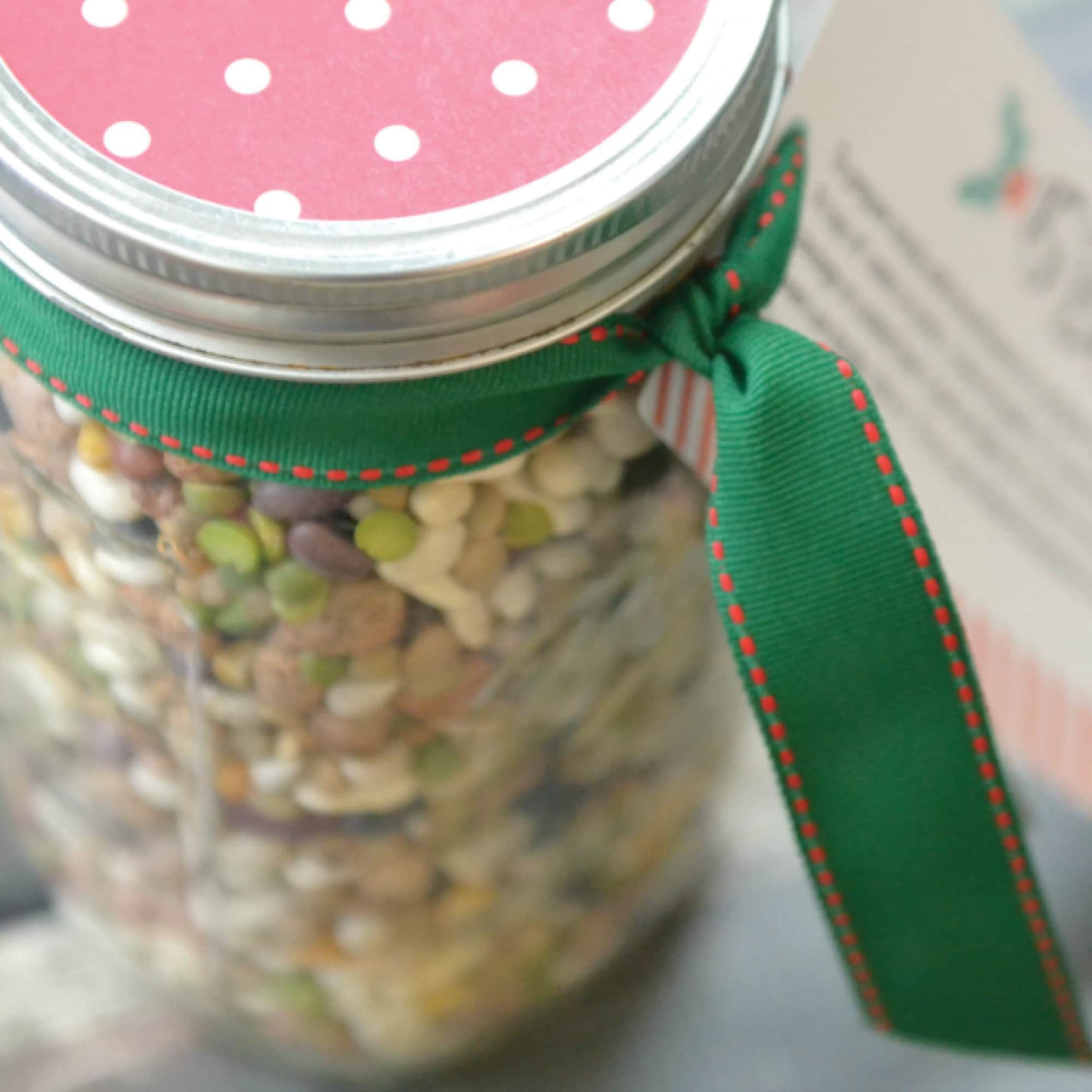 This pretty 15 Bean Soup Jar is not only inexpensive to make, it literally comes together in minutes for a delicious homemade gift that is sure to be appreciated.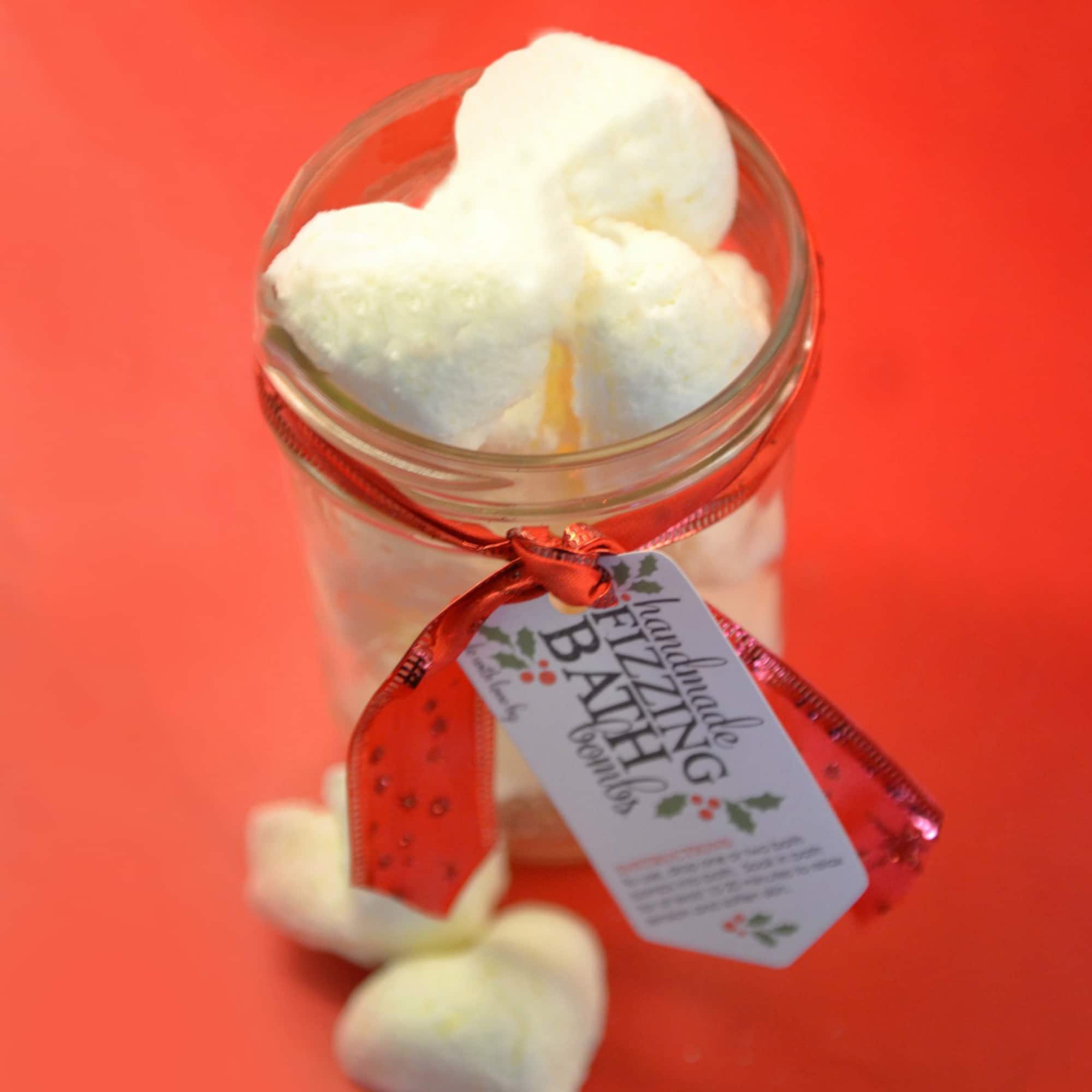 These fun fizzing bath bombs are a breeze to create and are one of our favorite options for homemade gifts! Don't worry, we have a detailed tutorial for step-by-step instructions on how to make your own homemade bath bombs.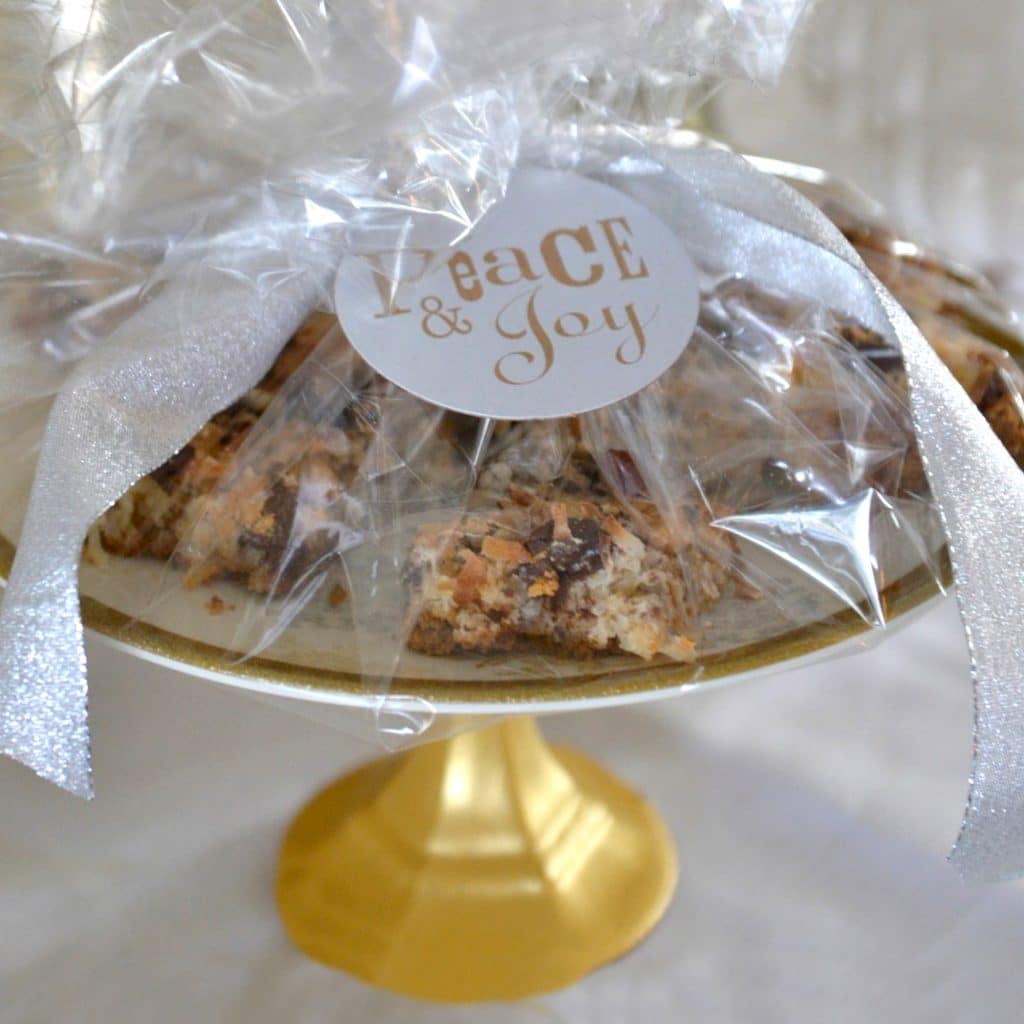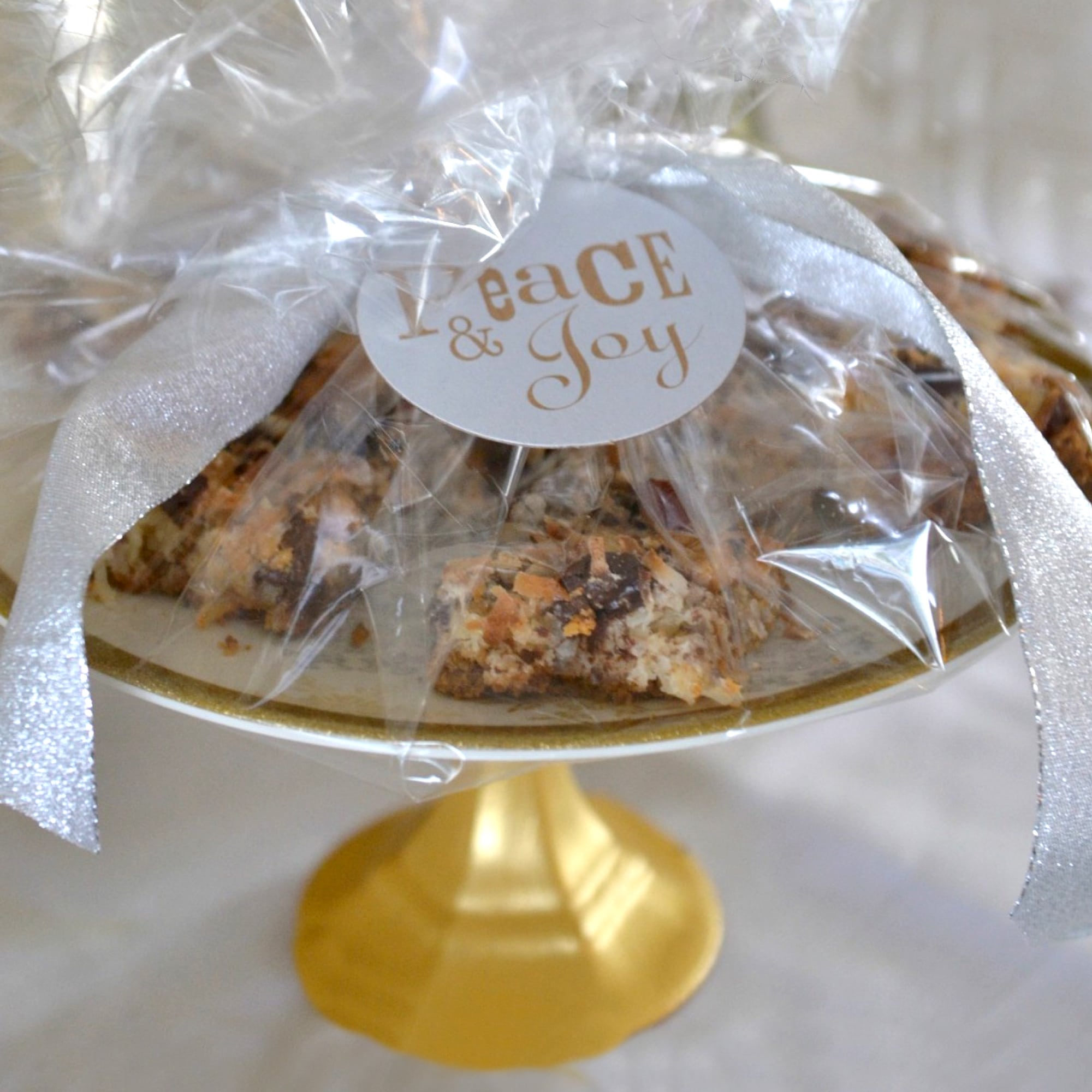 These DIY Cake Stands are a snap to make using an inexpensive decorative plate and a dollar store candlestick. Topped with homemade treats this makes a perfect gift idea for teachers, neighbors, or friends.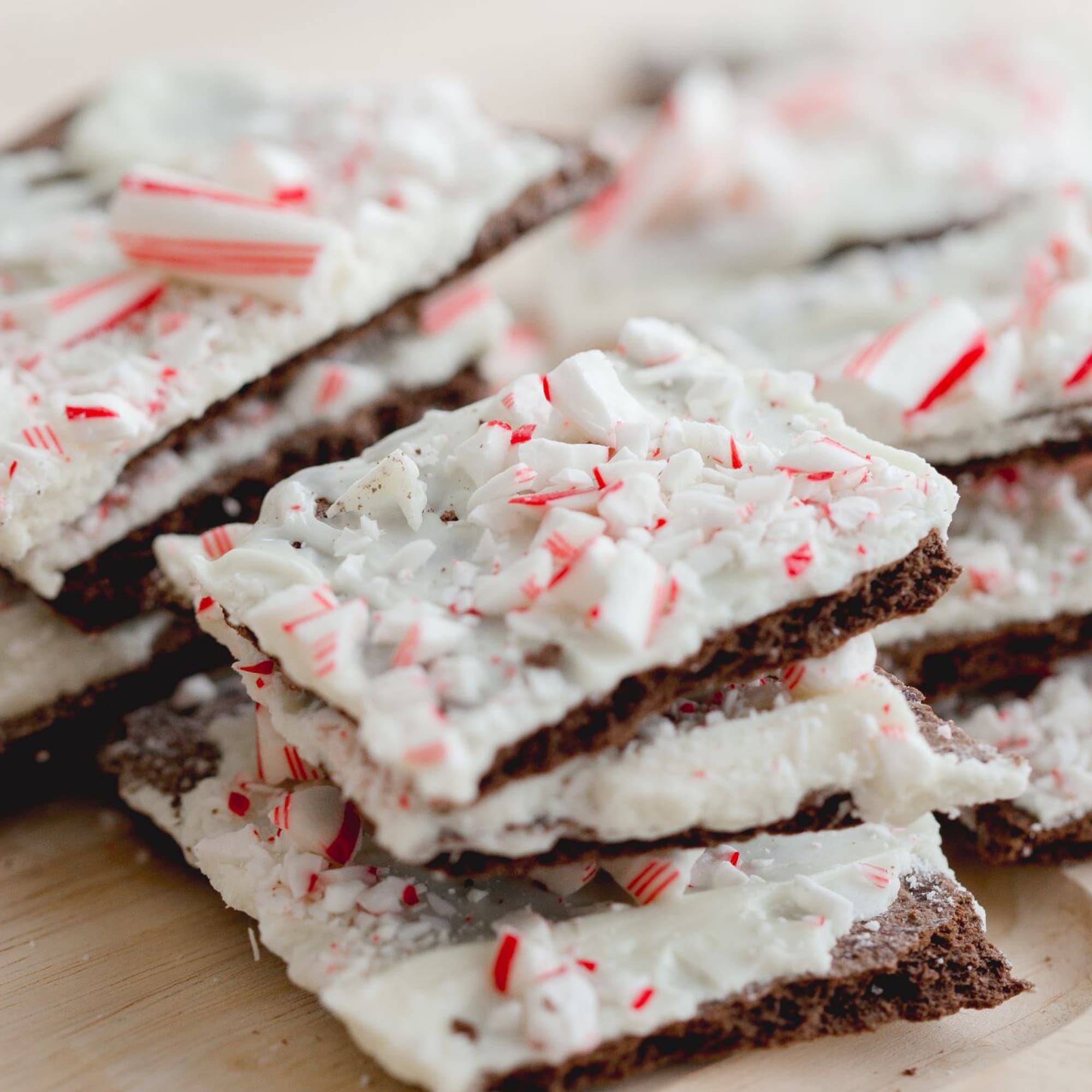 This delicious semi-homemade peppermint bark comes together in as little as 20 minutes and uses just 3 ingredients!
With a little creativity and elbow grease, you can make easy and thoughtful homemade gifts for under $10! No matter who's on your list this season, everyone will appreciate something from the heart!
Want to have less stress and more joy this holiday season? It's easy with our free Holiday Planner. Find out more by opting-in below to have our Holiday Planner sent straight to your inbox! GET IT HERE.
Other gift ideas you should know:
Pin for Later: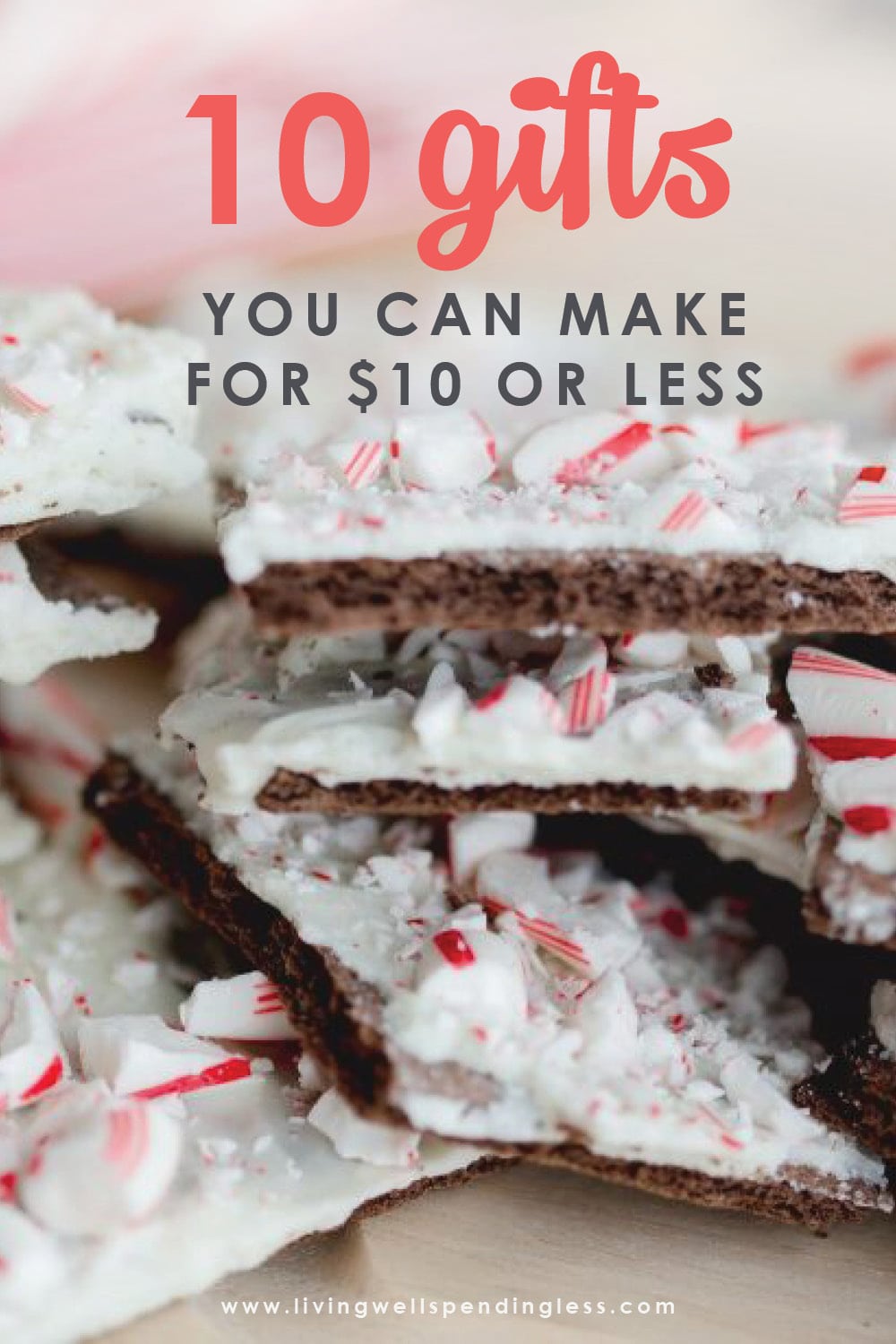 TAKE BACK CONTROL OF YOUR HOME LIFE
---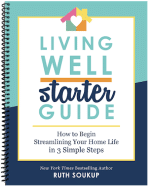 Ever feel like you just can't keep up? Our Living Well Starter Guide will show you how to start streamlining your life in just 3 simple steps. It's a game changer--get it free for a limited time!
If you love this resource, be sure to check out our digital library of helpful tools and resources for cleaning faster, taking control of your budget, organizing your schedule, and getting food on the table easier than ever before.