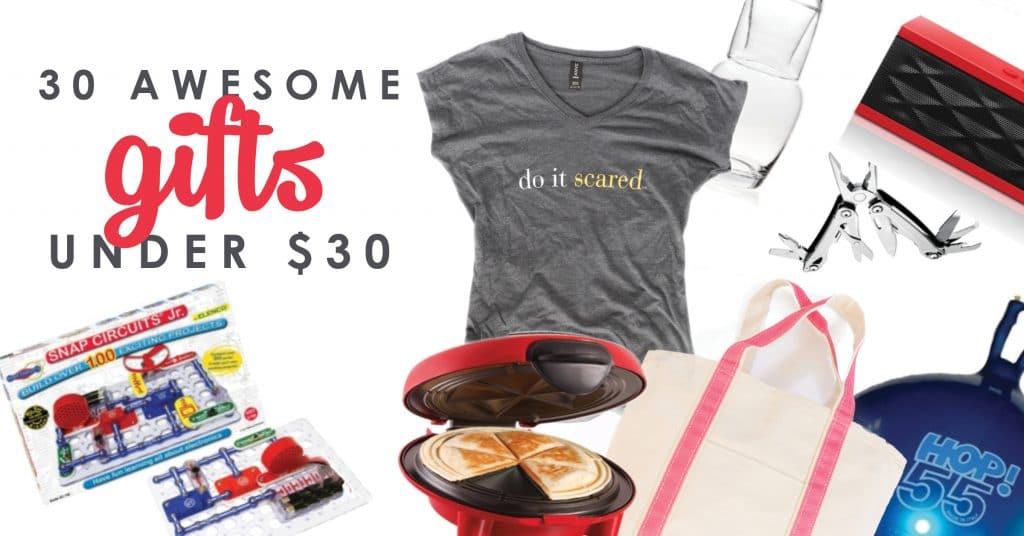 Looking for the holiday gift? Finding great gifts on a tight budget can be a challenge but these 30 awesome gifts under $30 will dazzle even the most challenging person on your list!
I don't know about you, but going to the mall this time of year is enough to make me want to skip the holidays altogether and just go straight to January. I think it has something to do with the fact that I worked in retail all through college and once worked a 26-hour shift as the manager of The Body Shop when we ran out of gift baskets two days before Christmas. I spent all night making new ones of out of whatever random items I could find in the stockroom, and then all day Christmas Eve selling them to desperate husbands who were literally willing to buy anything by that point.
But while I hate shopping, I love finding the perfect gifts for my friends and family! I don't like buying things just because, so it is important for me to find useful, original, & thoughtful gifts that I know will be appreciated. Thankfully online shopping has made it possible for me to do that without ever having to wait 20 minutes for a parking spot. Seriously, what did we do before Amazon.com?
In any case, this year I thought I'd share some of my favorite gift ideas. All of them can be found for $30 or less (including shipping), and all of them are gifts I would be super excited to give (or receive!) Of course, if you would rather make your Christmas gifts, be sure to check out all my handmade gift ideas here!
30 Awesome Gifts Under $30
Gifts for Kids (or Kids at Heart):
I'm not a huge fan of toys (or clutter), so I am pretty picky about gifts for kids! My picks this year all encourage imaginative play without gimmicks or batteries, and they are all sure to be a hit with both kids and parents!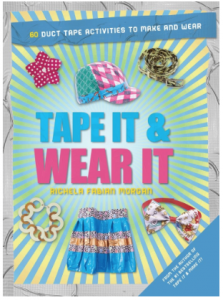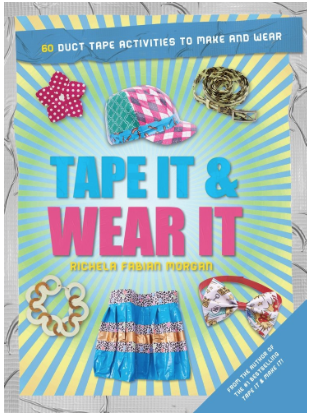 1. Tape It & Wear It Book (+ Duct Tape!)-Got any crafty kids in your life? This creative Tape It & Wear It book shares 60 cool projects kids can make out of duct tape! Pair it with a couple of rolls of colorful patterned duct tape and you have a totally original gift that any tween girl will go crazy for!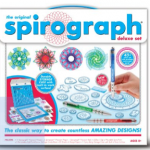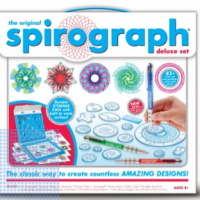 2. Spirograph Deluxe Design Kit– This classic Spirograph kit is just as fun now as it was when we were kids! It includes 19 wheels, 3 pens, and a 14 page guide book for hours and hours of fun.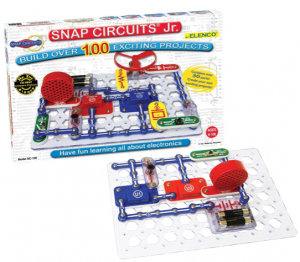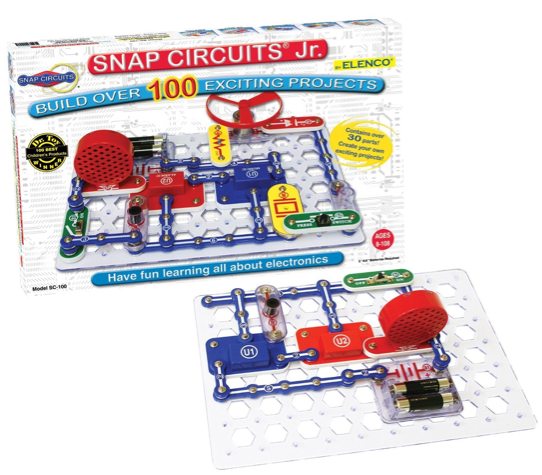 3. Snap Circuits Jr.– I first bought this set for my nephew about eight years ago, and have since bought it for several kids, including my own. It is always a giant hit! In fact, my youngest daughter still plays with it almost every single day. There is something so fascinating about figuring out how to make circuits that work.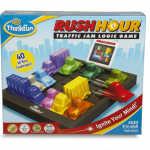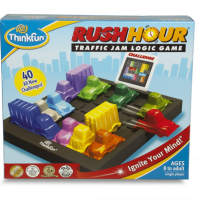 4. ThinkFun Rush Hour Game—We have several different ThinkFun games that we love, but this one is still our favorite! Figuring out how to free the red car from the traffic jam is both challenging and entertaining for kids of all ages.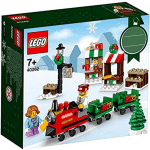 5. Lego Christmas Mini Train Ride–Got any little Lego fans around? This Lego mini train set is a perfect gift your your little Lego builder! It includes 3 mini-figures: a train driver, passenger and a shopkeeper. Also features a red locomotive with 2 green carriages, a lamppost with a city map, 2 shop stalls, a holiday tree and various buildable accessories and elements, including cups, wreaths and a bench ($23.00)
6. Fisher Price Little People Dump Truck –Includes dump truck,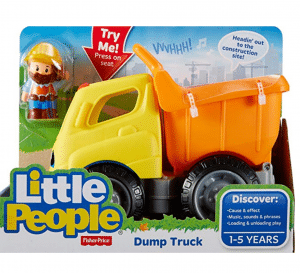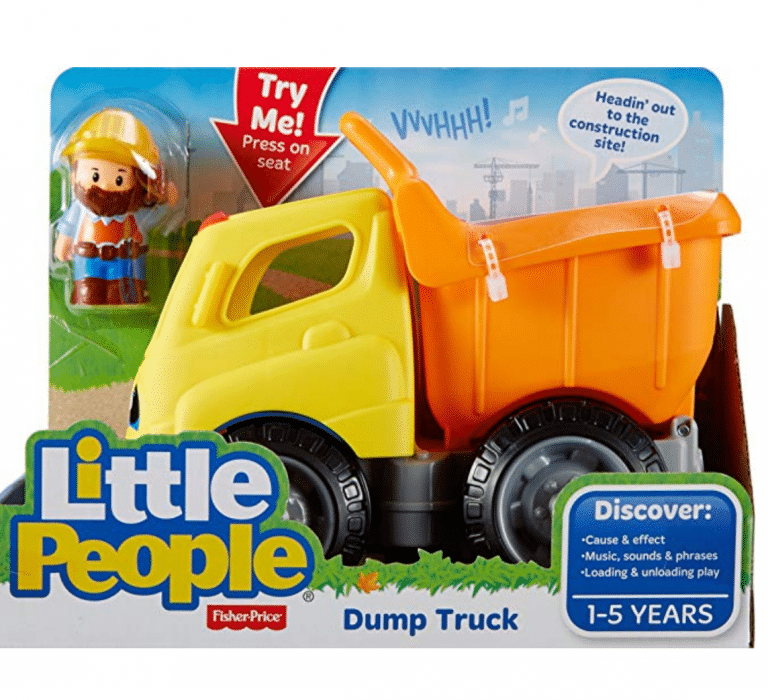 construction worker figure & boulder piece. Press down on driver's seat for realistic truck sounds, fun phrases & music! It also has GREAT reviews!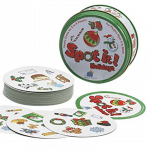 7. Spot It Holiday Edition – What a perfect way to combine two things my kids LOVE–Christmas and Spot It! Five challenging ways to play for hours of frenzied fun! Great Game to travel with too!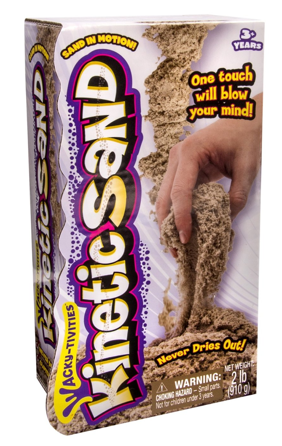 8. Kinetic Sand – Kinetic Sand is the squeezable sand where you can FEEL the fun! You've never felt anything like it! Pack it, pull it, shape it and love it, this stuff is so incredible you can't put it down. It's kinetic – meaning it sticks to itself and not to you! It oozes, moves and melts right before your eyes. It flows through your fingers like a slow-moving liquid, but leaves them completely dry. Kinetic Sand stimulates children's creative skills allowing them to create anything they can imagine over and over again. Kinetic Sand never dries out and easily cleans up while delivering non-stop fun!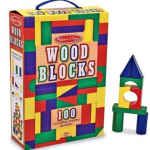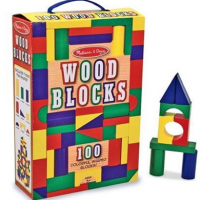 9. Melissa & Doug Classic Wooden Blocks —One of my very favorite gifts, this classic wood block set includes 100 solid wood blocks painted bright red, blue, yellow, and green. A versatile variety of shapes are included: rectangular prisms, cubes, cylinders, half circles, arches, and two different sizes of rectangular planks and triangles. A set of wooden blocks provides an opportunity for a child to pass the hours constructing towers, castles, or dollhouses. Designed for children ages three and older, this set offers the opportunity for younger kids to practice their fine motor skills and experiment with the laws of physics while giving older kids an outlet for their creativity.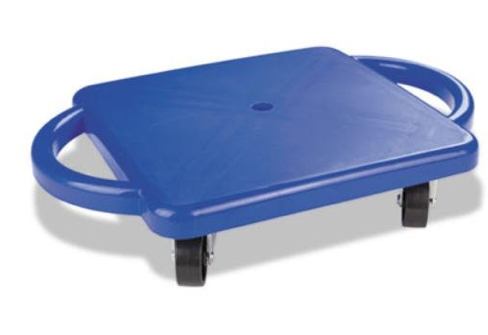 10. Scooter Board-Just like the ones you remember from gym class, this super durable scooter board is a blast to use at home well. You could get one for every family member to play classic scooter games like scooter hockey, scooter tag, or hold scooter races! Read the reviews (which are great) for even more ideas.
11. Hop 45 Hopping Ball– Made from super strong yet soft latex-free vinyl for long lasting use and durability, this ball is the perfect way to combine fun and exercise. Promotes body coordination and balance while providing a fun workout. Special patented handgrip safety handle allows for the safest bouncing & just in case you are worried that it might pop, it has a maximum sustainable weight of 133 pounds!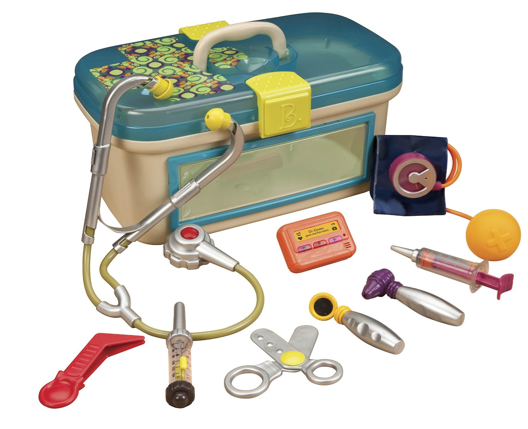 12. B.Toys by Battat Dr. Doctor Kit– Every kid needs a doctor's kit, and this one has some serious style! It features nine unique doctor's tools plus a storage box, and I love that the tools actually look like "real" implements but are still BPA-free and safe for little kids. Although this one is intended for younger kids, at 5 and 8 my girls still love playing doctor!
Gifts for Her:
Sisters, moms, daughters, best friends…..it's not always easy to find gifts that are both thoughtful and useful, but these carefully curated finds are the perfect combination of pretty and practical.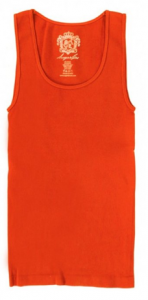 13. Sugar Lips Tank Tops-At first glance these unassuming ribbed tank tops may not look like much, but don't be fooled by their humble appearance my friends–these little babies are a girl's best friend. Do ALL the ladies on your list a favor this year and introduce them to the tank top they will soon not be able to live without. Cheaper than Spanx (and more attractive too), these one-size-fits-most tanks are meant to fit snug. And for those of us who need a little help keeping things tight, that is a good thing! They come in 35 different colors, which is fantastic because I wear them under everything! But the best part? At around $11-14 bucks a pop, you can afford to stock up!
14. Do it Scared™ Flowy Tee–Need a reminder to Do it Scared?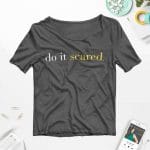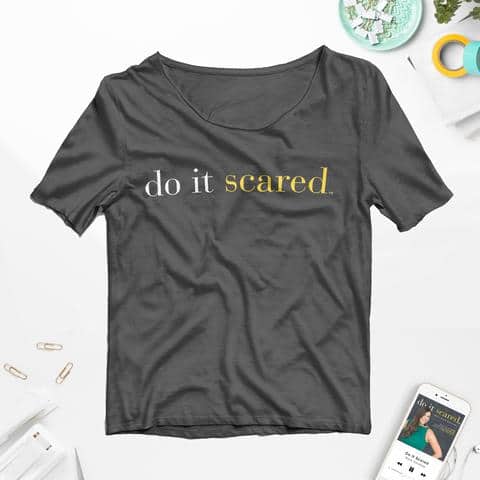 Grab one of our NEW "Do it Scared™" Flowy Tees, perfect for lounging around! We know you have BIG goals and we want to help you succeed—these adorable tops are the perfect reminder to do just that!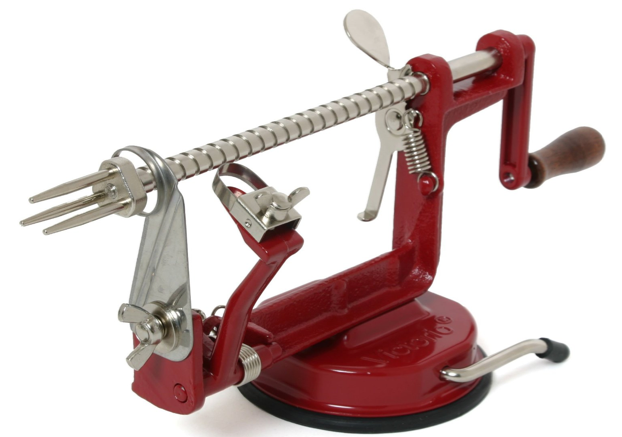 15. Victorio Apple & Potato Peeler – We first stumbled upon this handy little gadget while staying with some friends and we were instantly hooked. We ordered one of our own as soon as we got home and honestly I don't know how I managed to live 40 years without it! If you've got a foodie on your list who hasn't yet discovered the joy of an apple peeler-corer-slicer, this is one perfect gift they are sure to love!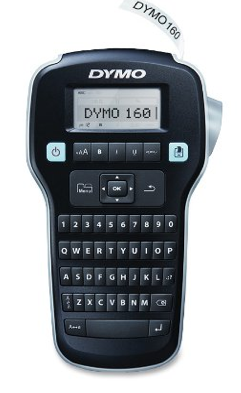 16. Dymo Label Maker + Label Tape – Every organizing enthusiast needs a label maker! My husband once asked me why I spent so much time labeling everything when I already know where everything goes. I patiently explained, "oh honey, it's not so I know where everything goes, it's so YOU do!" 🙂 A neat and tidy home starts with having a place for everything, and having a place for everything is so much easier with one of these little puppies!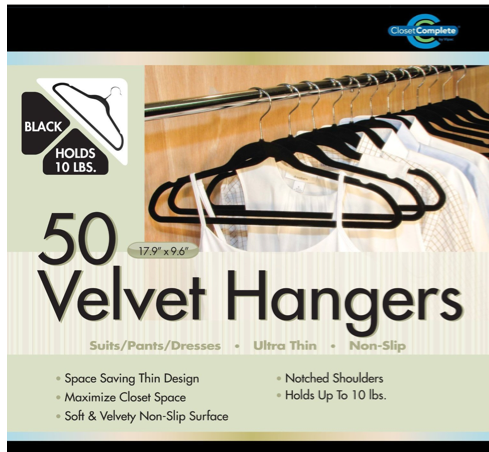 17. Set of 50 Velvet Hangers– And speaking of organizing, words can not even describe how much I love these velvet hangers–they have literally changed my life! I first bought them to pare down my closet to just the items I really loved and have since been smitten by the way that my clothes actually stay on the hanger and hang so nicely. Although I ended up getting rid of clothes, my wardrobe actually felt much bigger! Maybe what she really needs this year is not more clothes, but the perfect hangers to hang them on!
18. Dayspring Christmas Serving Tray– I love, love, love all the inspirational gift options at Dayspring! I've gone there to find gifts for countless friends and they are always a hit!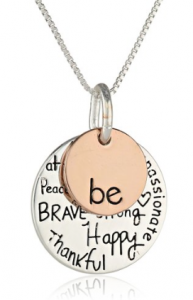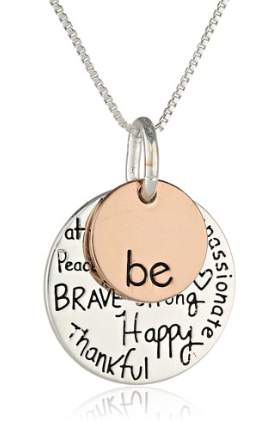 19. Two Tone "BE" Graffiti Necklace – This beautiful two-toned pendant is both pretty and inspirational! I love the combination of the sterling silver and rose gold. Inscribed with positive messages, it makes a beautiful gift and comes complete with a sterling silver chain.
Gifts for Him:
Dads, brothers, husbands, & sons….the guys in our life can sometimes be the very hardest to buy for! From music lovers to grill masters, this list has a little something for everything.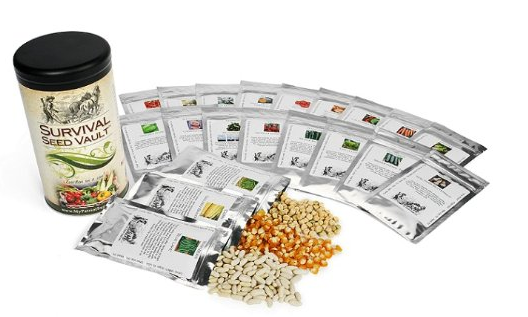 20. Survivor Seed Vault– Got a survivalist on your list, or one who aspires to be? This emergency survival seed vault was created to help you grow food in the event of an emergency. With a large selection, this seed bank contains 20 varieties of easy-to-grow heirloom vegetable seeds. All seeds are packaged in jumbo-sized triple-layered foil packets and have built in zip-lock, so they can be resealed once opened. Detailed planting, harvesting, and seed saving instructions are also included!
21. Tonnier Weekendender & Calendar Analog Watch–I love a classic watch and this simple and straightforward "Weekender" watch is both manly and stylish for not a lot of cash. It features a black canvas color and classic silver-tone case, making it an ideal go-to casual timepiece. It is also water resistant.
22. DOSS Touch Wireless Speaker– This ultra powerful Bluetooth V4.0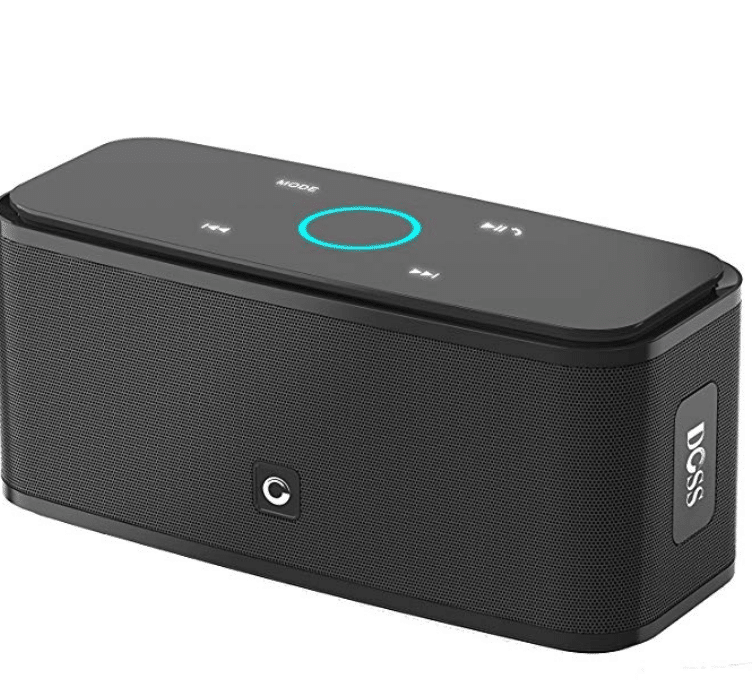 Portable Speaker with HD Sound and Bass. Is a best seller with over 10,000 five star reviews for good reason–it rocks! Enjoy a high definition stereo sound with an impressive volume whether you're lounging around the house, or partying, walking out, camping, hiking, biking. It is compatible with all Bluetooth-equipped devices.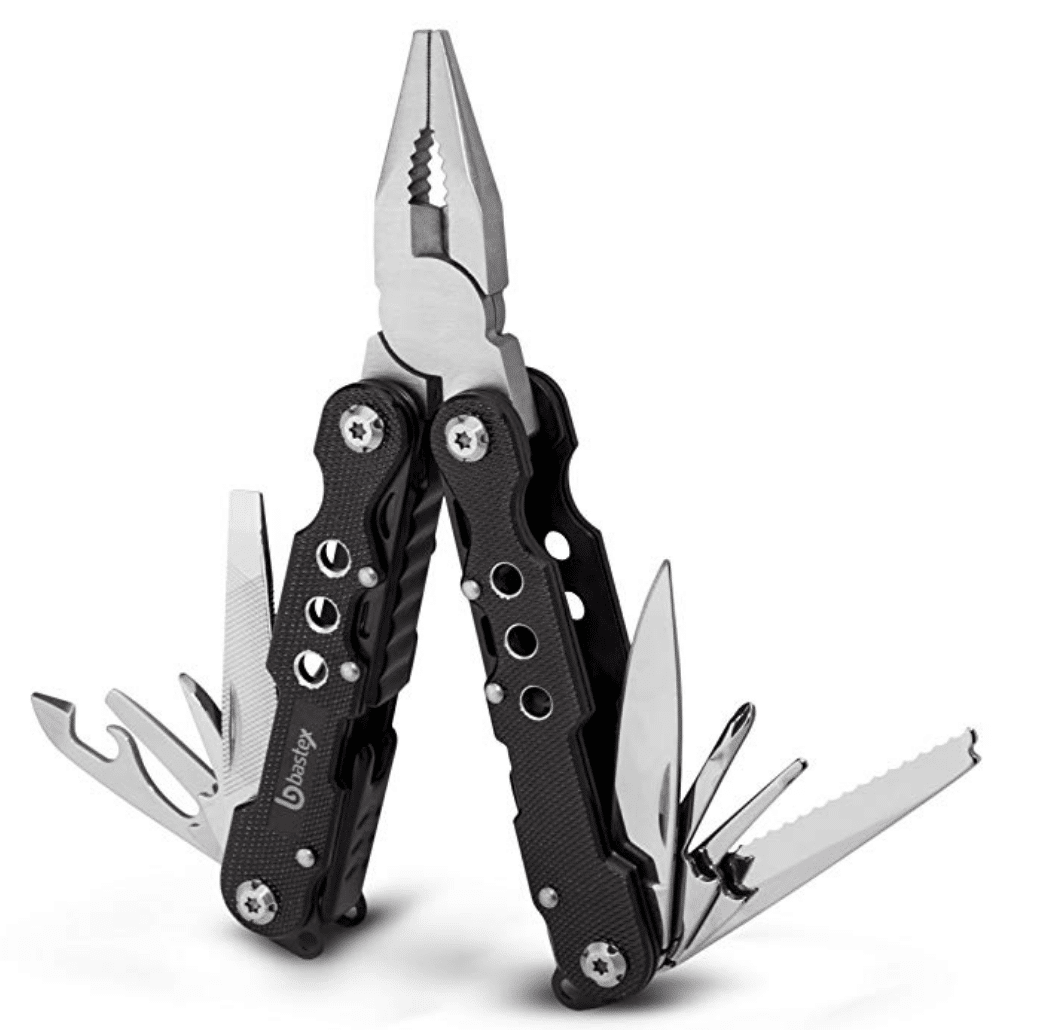 23.Bastex Multitool Knife – It's rugged, its durable and it has 14 different tools and its ready for nearly any weird tasks you can throw at it. You can cut and re-string your guitar, open your cans and bottles with ease or saw and prune in your garden. Of course it doesn't have to stop there, use your creativity as it comes equipped to solve nearly all of your daily problems around the house, garage, shop and garden. Take it camping, take it to the garage or fix that nagging repair inside your house. It can do it all.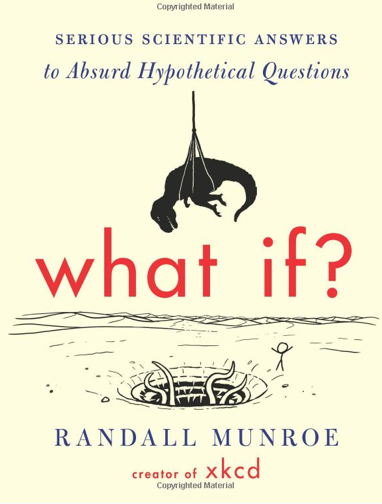 24. What If: Serious Scientific Answers to Absurd Hypothetical Questions – "What if everyone on earth aimed a laser pointer at the moon at the same time? What if you could drain all the water from the oceans? What if all the lightning in the world struck the same place? What if there were a book that considered weird, sometimes ridiculous questions, and it was so compelling that you found yourself skimming its pages to find out what would happen if you threw a baseball at light speed? With What If, Randall Munroe has written such a book. As he does in his extraordinarily popular xkcd webcomic, Munroe applies reason and research to hypothetical conundrums ranging from the philosophical to the scientific (often absurd, but never pseudo) that probably seemed awesome in your elementary school days—but were never sufficiently answered. It's the rare combination of edifying and fun." (Review by Jon Foro)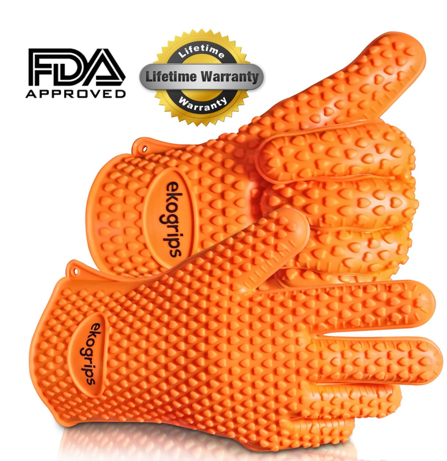 25. Silicone Barbecue Gloves -Got a guy who loves to grill? Why not give him a gift he can really use? With these handy grill gloves he'll easily manage countless grilling and cooking scenarios, all the while keeping his hands safe and dry. They are the highest rated, most popular silicone grilling gloves available, heat resistant up to 425 degrees, waterproof and slip proof.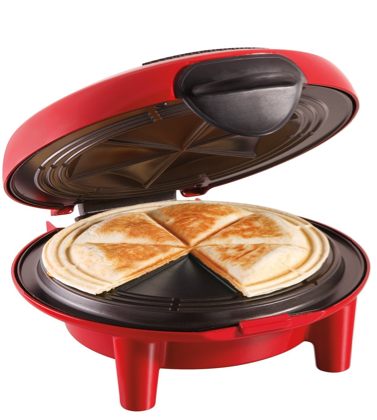 26. Hamilton Beach Quesadilla Maker-While grilling is terrific, every guy needs a go-to food option that doesn't take a lot of time or effort. Perfect for college students, bachelors, and dads, this handy-dandy little quesadilla maker makes dinner or snack time a breeze. The nonstick surface makes cleanup easy too!
Gifts for Everyone
Teachers, hostesses, business associates, babysitters….sometimes our gift list extends well past the people we know the best. Here are a few practical ideas that will please almost anyone.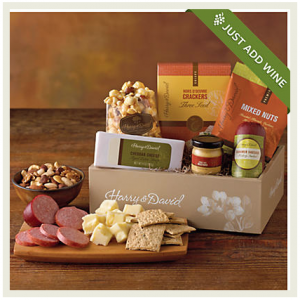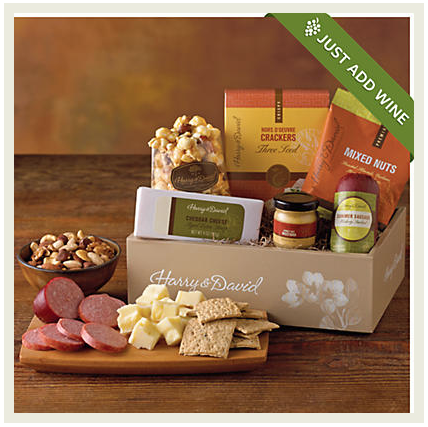 25. Harry & David Snack Box – It's hard to go wrong with food, especially yummy snacks that everyone loves! While some of the Harry & David gift boxes can be a little pricey, this snack box is actually a great value. It is packed full of goodies, including cheese, sausage, hot mustard, crackers, Moose Munch, and mixed nuts, and has fantastic reviews.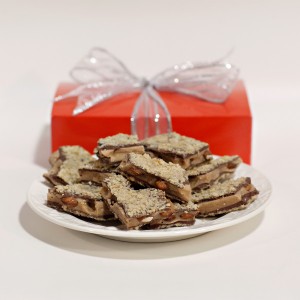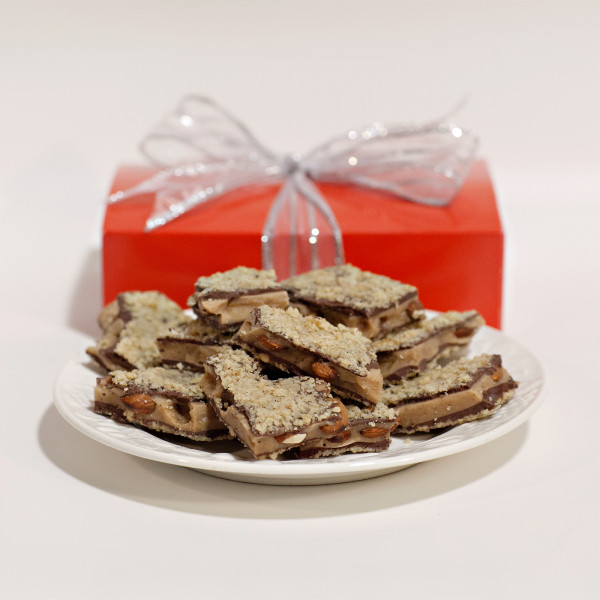 26. Phoenix Roasters Coffee Toffee – If sweets or coffee (plus doing good while you shop) are more your thing you will definitely want to check out the selections from Phoenix Roasters Coffee! This innovative company purchases its coffee directly from farmers at prices substantially higher than the going "fair trade" rate, then donates a large portion of its proceeds to help the homeless here in the US. Oh, and did I mention it's delicious? What more do you need?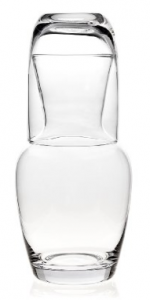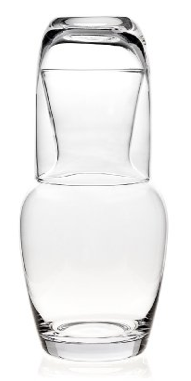 27. Nightstand Carafe – Have you ever woken up thirsty in the middle of the night? I stumbled upon this nightstand carafe a few months ago and I have been a little obsessed with it ever since–what a genius idea! While I want one for my own nightstand and another one for our guest room, I think it would also make a fabulous hostess gift or just the perfect present for someone who already has everything!
28. Guesstures Game – It's hard to find a game that everyone can play and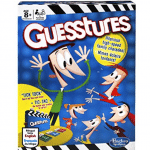 everyone will enjoy, but this one definitely fits the bill. It is easy to set up, easy to play, fun for all ages, and the perfect way to add some energy to your holiday gathering. We honestly have yet to find someone who hasn't loved it!
29.Land's End Natural Open Top Canvas Tote – Made with cotton lining, tested to hold up to 500 pounds (weight at which handle fabric breaks), with wide felled seams allow it to stand upright, keeping contents inside, water-resistant base and trim and outside pocket, plus four interior pockets and key ring attachment for organization.
30. Echo Dot– (2nd Generation) is a hands-free, voice-controlled device that uses Alexa to play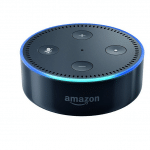 music, control smart home devices, make calls, send and receive messages, provide information, read the news, set alarms, read audiobooks from Audible, control Amazon Video on Fire TV, and more.
NOTE: *Amazon prices and availability are subject to change without warning!*
* * *
Have you started your Christmas shopping yet? Who's your hardest person to buy for?
More Gift Guides You'll Love:
PIN FOR LATER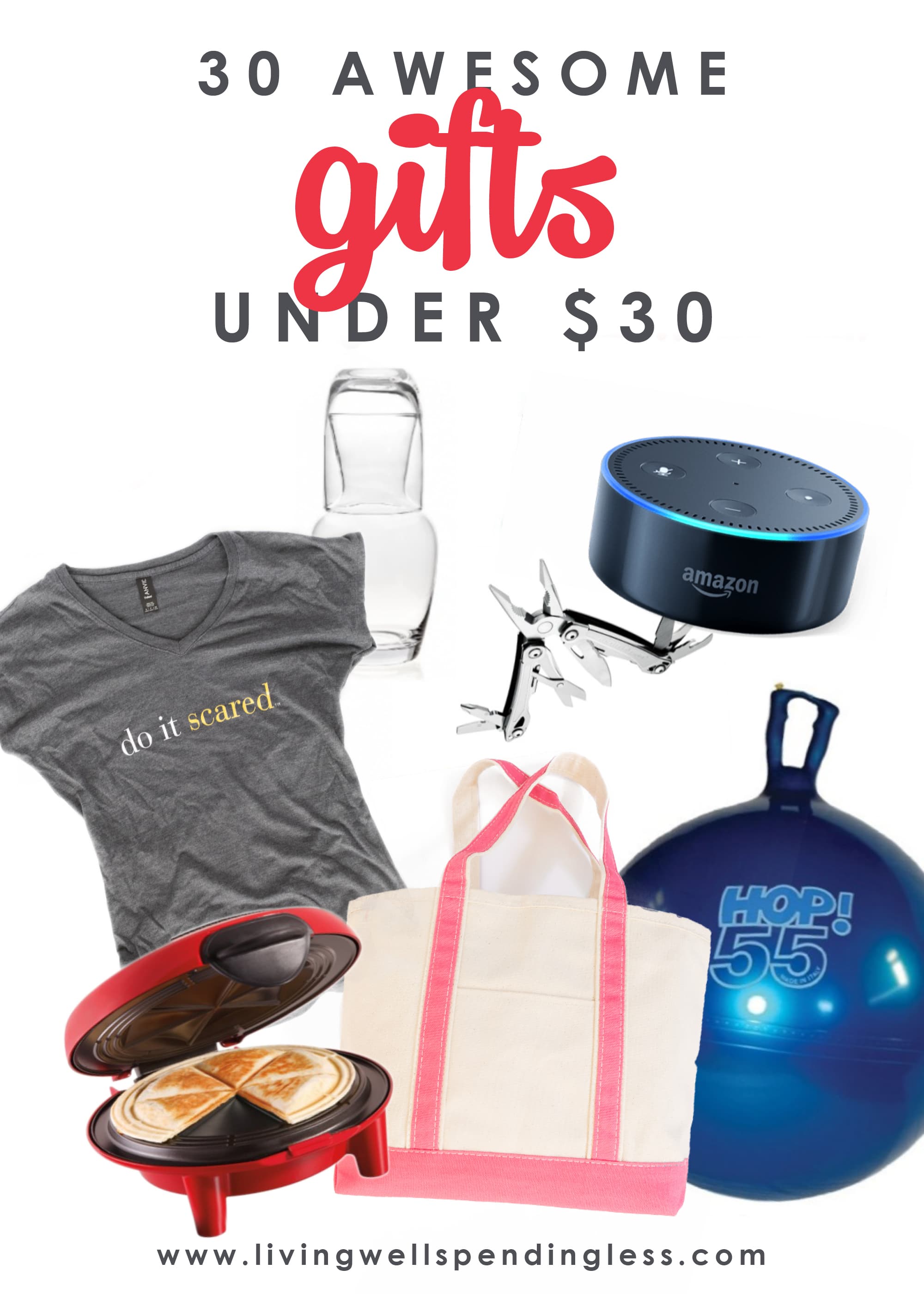 TAKE BACK CONTROL OF YOUR HOME LIFE
---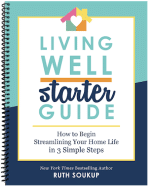 Ever feel like you just can't keep up? Our Living Well Starter Guide will show you how to start streamlining your life in just 3 simple steps. It's a game changer--get it free for a limited time!
If you love this resource, be sure to check out our digital library of helpful tools and resources for cleaning faster, taking control of your budget, organizing your schedule, and getting food on the table easier than ever before.